One of the most powerful realities of being a Christian today is experiencing the presence of God. Through scriptures on God's presence, we get to understand more about how God is always with us as His children. When we believe God is always with us it grows our faith, inspires, comforts, and encourages us.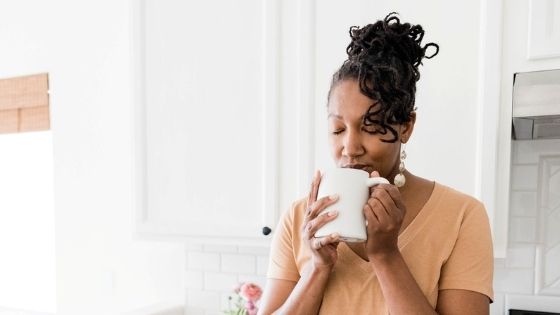 What is the presence of God?
When we talk about the presence of God, we're talking about God being with us. It's God dwelling in us. God is always with us. He abides in us and all around us.
As long as you've accepted Jesus to be your personal Lord and Savior, He promises that He will be with you always. He will come and dwell within you.
A prophecy had been told in the book of Isaiah which was fulfilled in the New Testament when Mary became pregnant with Jesus.
"Behold, the virgin shall be with child, and bear a Son, and they shall call His name Immanuel," which is translated, "God with us."

Matthew 1:23
Jesus came to physically be with us on earth and now He is still with us as we will see in the scriptures on God's presence I share below. Jesus has many names and one of them is Emmanuel, God with us. His presence in our lives is certain and constant.
When the Bible says God dwells in us, it means He is all around us- in our hearts, in nature, in other people, in worship, in prayer, and even in hard times.
We know that God is with us by faith and not by the flesh. It's when we believe in His presence and His promise that He is always there that we start experiencing it.
Why is God's presence important?
You might wonder "why is God's presence important?" When we accept and experience God's presence:
We get strength and hope through the tough times
The presence of God helps us know Him deeper and love Him more  
In the presence of God, there is peace
We become courageous when we know God is with us
Even when you're alone, you're not lonely when you believe that God is always with you
When God is with you, you experience His blessings in your life
God's presence protects you from harm
One of the most inspiring stories where we see the presence of God in the Bible is in the story of Shadrach, Meshach, and Abed-Nego; in Daniel 3. These courageous guys knew who their God was.
They decided to defy the King at the time and not worship the gold image that had been carved as part of idol worshipping. In turn, the King punished them by throwing them in a furnace of fire. But this is what happened:
"Then King Nebuchadnezzar was astonished; and he rose in haste and spoke, saying to his counselors, "Did we not cast three men bound into the midst of the fire?"

They answered and said to the king, "True, O king."

 "Look!" he answered, "I see four men loose, walking in the midst of the fire; and they are not hurt, and the form of the fourth is like the Son of God."

Daniel 3:24-25
God was with these 3 in the fire. What an amazing story and testimony. God's presence is important because as we can see in this story it protected these men and gave them courage.  The King believed in the one true God after seeing His presence.
When God is with us, our life becomes a testimony of His goodness and grace. Many will come to know God and be saved when they see His work in our lives.
He is the same faithful Lord we serve today- Emmanuel, the God who is with us even in the fire and hard seasons of life.
God is omnipresent
One of the greatest attributes of God is that He is everywhere at the same time. Being omnipresent means He is divine and is with all people no matter the continent, no matter the planet, in heaven or on earth- all at the same time.
Because God has the power to be everywhere, we can trust Him. The Lord of heaven and earth, our Creator will never leave our side
Only God can be there for you always. All.The.Time. Not your parents, spouse, children, pastor or bff can be there with you always. None of them. Only God.
God's presence is amazing. It's also a promise He made to us as the scriptures on God's presence show us. Because God loves us no matter what, He is always with us as His dearly beloved children. When we abide in God, He abides in us as well.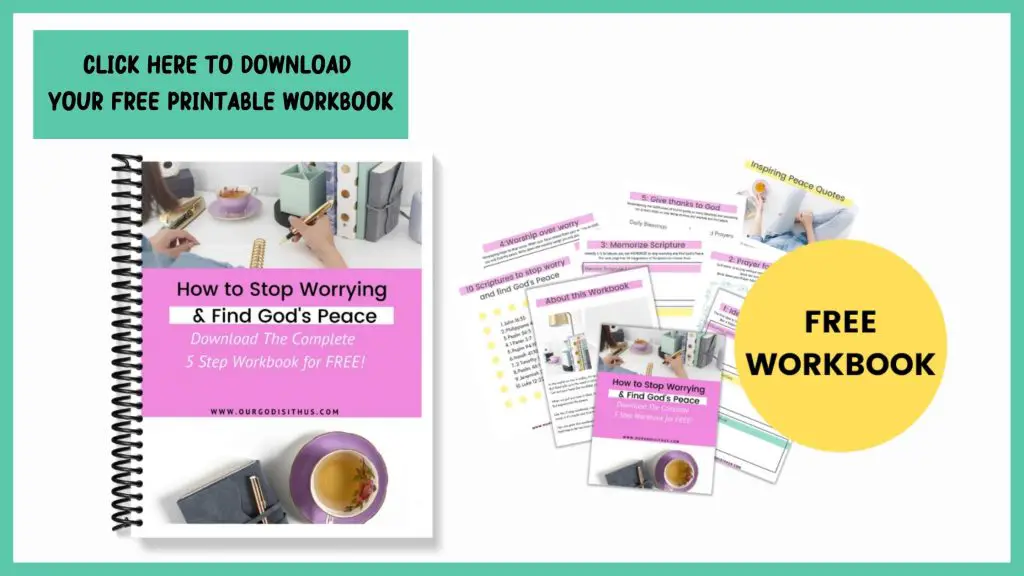 10 Super Important Scriptures about God's Presence
Knowing, acknowledging, accepting then experiencing the promise that God is always with us is by faith in Him. God has assured us several times through the bible verses about God's presence that He will always be with us. We need to hold on to that promise.
"Yea, though I walk through the valley of the shadow of death,
I will fear no evil;
For You are with me;
Your rod and Your staff, they comfort me."

Psalm 23:4
This verse is found in one of the most popular chapters in the Bible, Psalms 23. David says he might experience fear and go through dark times but he is confident that God will never leave him and that makes him feel secure.
The presence of God gives us courage, comfort, and care especially when we're going through hard times.
"And I will pray the Father, and He will give you another Helper, that He may abide with you forever— 

the Spirit of truth, whom the world cannot receive, because it neither sees Him nor knows Him; but you know Him, for He dwells with you and will be in you"

John 14:16-17
This is one of the most powerful scriptures on God's presence. As Jesus was about to die and leave the disciples physically, He assured them that He would still be with them forever through the Holy Spirit.
The Holy Spirit dwells with us and in us. He is always present and He is part of the Godhead and trinity. The Holy Spirit is a person that we receive by faith when we accept Jesus.
"Fear not, for I am with you;
Be not dismayed, for I am your God.
I will strengthen you,
Yes, I will help you,
I will uphold you with My righteous right hand."

Isaiah 41:10
God is our Helper. Even when we get really scared, He promises to strengthen us and help us face the challenges we're going through and overcome them.
He is our God, our Creator, Our Savior, and Redeemer. The all-powerful God will support and sustain us in His hands because He is always there, always present.
"For He Himself has said, "I will never leave you nor forsake you."

Hebrews 13: 5b
This Bible verse about God's presence is so encouraging.
God doesn't say "sometimes I'll leave you because you disobey me, you forget to pray and you don't make time for Bible study."
Never doesn't mean sometimes. Never means never. Through the ups and downs of life, God will surely never leave us.
"And we have known and believed the love that God has for us. God is love, and he who abides in love abides in God, and God in him."

1 John 4:16
God's presence is one of the ways He expresses His deep love for us as His children. As a mom, you find joy in being with your kids and they do the same right? We're made in God's image and so we have the same character as He does.
We know God's love because we experience it and we believe in Him. When we abide in God and His word, He in turn also abides in us. His presence is always with us.
"and lo, I am with you always, even to the end of the age." Amen.

Matthew 28:20b
This is another bible verse which shows that when Jesus was leaving earth to go back to heaven, He promised that He would be with us always. That's so comforting to know and accept. Up to the very end, He will be with us not physically but spiritually through the Holy Spirit.
The King of kings, Lord of lords, The Beginning and the End-He will come and dwell with you always. How truly fabulous is that?
"How precious also are Your thoughts to me, O God!
How great is the sum of them!
If I should count them, they would be more in number than the sand;
When I awake, I am still with You."

Psalm 139:17-18
What a lovely Bible verse about God's presence. Living in the presence of God means knowing that He is for us, in us, and with us.
God has great plans for us and thinks positively about us. That's why we need to hold on to our identity in Christ and let it guide us every day. Ultimately you are who God says you are.
Whether you're awake or asleep, God is with You.  When we count the number of blessings God has given us daily and start to develop an attitude of gratitude we're astonished at God's love and presence in our lives.
God fights battles for you that you're unaware of. His presence protects you from your enemies- seen and unseen. He is a faithful and wonderful God.
"God is our refuge and strength,
A very present help in trouble."

Psalm 46:1
"Be strong and of good courage, do not fear nor be afraid of them; for the Lord your God, He is the One who goes with you. He will not leave you nor forsake you."

Deuteronomy 31:6
"When you pass through the waters, I will be with you;
And through the rivers, they shall not overflow you.
When you walk through the fire, you shall not be burned,
Nor shall the flame scorch you."

Isaiah 43:2
I love all these inspiring and encouraging scriptures on God's presence. My friend, when Satan wants you to doubt these super important promises, remind yourself and him of this verse:
"For all the promises of God in Him are Yes, and in Him Amen, to the glory of God through us."

2 Corinthians 1:20 
That means every verse above is a promise that God will fulfill in Christ Jesus. This God is awesome, you've got to love Him!
Prayer for God's presence
Lord, I thank you for you are the God who dwells within me. You are worthy of all the praise and worship. You are the Almighty God who promises that He'll always be with us. I'm humbled by your love for me.
Today I choose by faith to believe, hold on and trust in your constant presence in my life. May I never doubt or forget this truth no matter what I go through in life. I hold on to each of your promises which are yes and amen in Christ Jesus.
In Jesus' name, I pray. Amen.
Free Peace Workbook
In God's presence there are no worries. You'll experience the peace that surpasses all understanding and Jesus will calm you in the middle of life's storms.
Learn the steps to stop worrying and experience God's amazing peace in the FREE workbook below.