Upbeat Christian songs connect us to God while making us move and dance for Him. They can bring us so much joy. These 11 popular praise songs will get your blood pumping and feet dancing for Jesus Christ.
The Power of music
Both scientists and psychologists have shown that music has the power to uplift us when we're sad, helps reduce depression, improves blood flow, and even helps to reduce stress.
Music has proven to improve the results of patients after surgery. Even more than that, the levels of the feel-good chemical dopamine in the brain rises when we listen to music we enjoy
Here's the thing. I love music. A day hardly goes by that I'm not listening to music, singing in my heart, or out loud (though I can't sing to save my life, well that's not the point).
Music can uplift you and bring you joy when you're feeling down and out. Praise and worship music is a great way to grow spiritually and connect with God more.
In case you're thinking music is not Biblical, think again. One of my great biblical heroes, David was a harp music player.
"And so it was, whenever the spirit from God was upon Saul, that David would take a harp and play it with his hand. Then Saul would become refreshed and well, and the distressing spirit would depart from him"

1 Samuel 16:23
Music refreshes the soul, it's Biblical ya'll!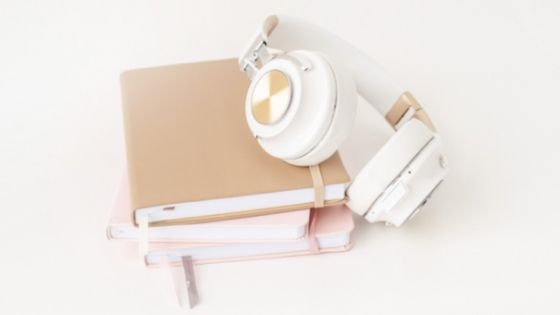 Bible verses about music
What does the Bible say about the power and importance of music in our lives? These Bible verses about music will inspire you to put an upbeat Christian song on and praise the Lord.
" speaking to one another in psalms and hymns and spiritual songs, singing and making melody in your heart to the Lord,"

Ephesians 5:19
"Let the word of Christ dwell in you richly in all wisdom, teaching and admonishing one another in psalms and hymns and spiritual songs, singing with grace in your hearts to the Lord."

Colossians 3:16
"Is anyone among you suffering? Let him pray. Is anyone cheerful? Let him sing psalms."

James 5:13
"But at midnight Paul and Silas were praying and singing hymns to God, and the prisoners were listening to them."

Acts 16:25
Hymns, spiritual songs, making melody in our hearts is all part of worshipping and glorifying God as believers. The Bible encourages us to do it often.
Psalms about praise
One of the main themes of the Book of Psalms is praise and thanksgiving. These are some of the encouraging psalms of praise.
"Let us come before His presence with thanksgiving;
Let us shout joyfully to Him with psalms."

Psalm 95:2
"Sing to Him, sing psalms to Him;
Talk of all His wondrous works!"

Psalm 105:2
"Enter into His gates with thanksgiving,
And into His courts with praise.
Be thankful to Him, and bless His name."

Psalm 100:2-3
"Oh come, let us sing to the Lord!
Let us shout joyfully to the Rock of our salvation."

Psalm 95:1
"I will sing to the Lord as long as I live;
I will sing praise to my God while I have my being."

Psalm 104:33
"My lips shall greatly rejoice when I sing to You,
And my soul, which You have redeemed."

Psalm 71:23
While we can come to God with our worries, struggles, and anxieties, there are times we can just come to Him with thanksgiving in our hearts. Doors open when you give thanks to God for redeeming you, giving you life, and blessing you.  
I love this quote as well.
"The sound of praise and thanksgiving is the best offering you can give to God. Not only does such music please God, it sends us into life with thanksgiving power." 

Steve Pease
We praise and worship God because it pleases Him. Enough said.
11 Joyful and Popular Praise songs
It's always a good idea to have songs that you can go to when you just need to praise God. This list of popular praise songs is a great place to start with or add to your collection
There's no way you will listen to this song and not smile. This song will make you joyful and uplift you.
Here is the chorus to this wonderful song:
"I smile, even though I hurt see I smile
I know God is working so I smile
Even though I've been here for a while
I smile, smile
It's so hard to look up when you been down
Sure would hate to see you give up now
You look so much better when you smile, so smile"
Even though we don't see God working we know He is. He works even in our painful situations. That gives us peace and hope.
I love this song because it's all about reflecting and looking back on all God has done for you and choosing to celebrate it. When you're feeling down, it helps to do this.
It's amazing that we can think we have nothing going well for us but when you think about it, God has done amazing things in our lives. None of us has a life absent of His blessings and miracles. To be alive today is a major blessing in itself. 
The chorus is:
"So I get joy
When I think about, what you've done for me
I get joy from that
I get joy from that
I get joy when I think about
How you set me free"
One of the best ways to start cultivating gratitude is through a 30-day gratitude challenge. This helps to keep you accountable and remain consistent in growing the habit.
I like Jamie Grace. She was much younger then, now she's all married with a baby. This is one of her first songs when she started.
Here's the chorus:
"Oh, I love the way you hold me, by my side you'll always be
You take each and every day, make it special in some way"
What a great praise song. When you think about how God holds us through our hurts and heartaches and how He never leaves nor forsakes us, this will make your heart full of joy and uplift you.
In most cases, the joy of the Lord is a trade-off. It's a choice. When you should be choosing sorrow and problems, you rather choose the joy of the Lord which is our strength.
Here are some of the lyrics to this uplifting song.  
"I'm trading my sorrows, And I'm trading my shame
And I'm laying it down, For the joy of the Lord
And I'm trading my sickness, And I'm trading my pain
I'm laying it, For the joy of the Lord"
The world is looking for believers who live out their faith in God. There's so much pain and heartache in the world and people are looking for authentic Christians.
When we trade the sorrows of the world with God's joy and hope it inspires and encourages those around us.
This is one of the most uplifting and popular Christian songs. A praise song to sing when the everyday hustles and bustles of life get overwhelming. We need to praise God through our circumstances. Praise Him even when it doesn't make sense.
Some of my favourite lyrics are:
"In the corners of mind, I just can't seem to find a reason to believe
That I can break free
Cause you see I have been down for so long
Feel like the hope is gone
But as I lift my hands, I understand
That I should praise you through my circumstance"
God is ultimately the one who gives us hope and carries us in the tough times. This is such a timeless and popular praise song by Mary Mary.
This is a new song that I heard recently and loved. Here are the opening lyrics to the song:
"You've turned it all around
Where I was hurting now I'm rejoicing
In Your love I'm found and I have joy
You took away my pain
You turned my mourning into dancing"
That's exactly what Jesus Christ has done and continues to do daily in our lives. He took away our pain on the cross. He made us victorious and more than conquerors.
The cross is a celebration that should lead us to praise God and give Him thanks.
The video of this song truly brings it to life.
The message of the song is that you should learn to let go and let God take control of your life. When you surrender it all to God, the Only One who can do something about the situation, joy will start to fill your heart.
Part of the lyrics to the song are:
"I can feel it is rising inside my soul
I surrender it all, let You take control
'Cause Your joy is greater than a thousand sorrows
And Your love will conquer all of my tomorrows"
This song is all about choosing joy in our lives. This choice will strengthen and uplift us. It's a great, upbeat Christian song.
The chorus goes is:
"Oh, hear my prayer tonight, I'm singing to the sky
Give me strength to raise my voice, let me testify
Oh, hear my prayer tonight, 'cause this is do or die
The time has come to make a choice
And I choose joy
Let it move you, let it move you, let it move you
Yeah, I choose joy
Let it move you, let it move, let it move you"
Kari's voice is soothing. This song is all about God's goodness. We lift our voices to praise Him because He has been good to us. He has made us overcomers, given us peace and His goodness follows us everywhere we go. 
"No shadow ever shall I fear
Your peace, my heart will know
My cup it overflows
Your goodness chases after me
Your mercy and Your grace will be my dwelling place
Joyfully I lift my voice in praise to Thee
With heaven watching over me I raise my hands up high
Your Majesty gently washes over me
Makes my heart begin to sing joyfully"
We have joy in our hearts when we look at God's creation. Do you know why? Because the God who created the mountains, the seas, the sun, moon, stars- how can He also not be able to deal with all your problems?
We adore and glorify God which leads us to praise Him. Part of the lyrics to the song are:
"Melt the clouds of sin and sadness
Drive the dark of doubt away
Joyful, joyful, we adore You
Hearts unfold like flowers before You"
This is another popular praise song from Jamie Grace.  Every day is a beautiful day. We're alive because of God's amazing grace. We can never get enough of God's love for us. It's immeasurable, unconditional, and unfailing.
Part of the song's lyrics are:
"I've got no need to worry, I've got no room for doubt
No matter what's coming at me, You'll always be the beautiful I sing about
There ain't no limitations to Your amazing grace, Your amazing grace."
I don't always feel joyful, I'm sure you don't as well. Sometimes we need to fight for joy. Often, we need to choose joy even when life is hard. When joy doesn't make sense.
We can be full of doubt about our beliefs and our faith.  At times God's ways don't seem to be what we expect.
But God is always faithful. We choose joy because it's a fruit of the Holy Spirit. One of the simplest ways to give thanks to God, glorify Him, and bless His name is through praise songs. So put that music on and sing yourself into joyful praise!
What's your favorite praise song to uplift you and make you joyful? Share in the comments below.