Going through life without any plans and goals can result in regrets, unfulfilled dreams, and exhaustion. As moms, we have to plan for everything from the mundane day-to-day tasks, to rest and also the big goals and dreams we want to achieve. These 12 inspiring Bible verses about planning will encourage you to start preparing for the future.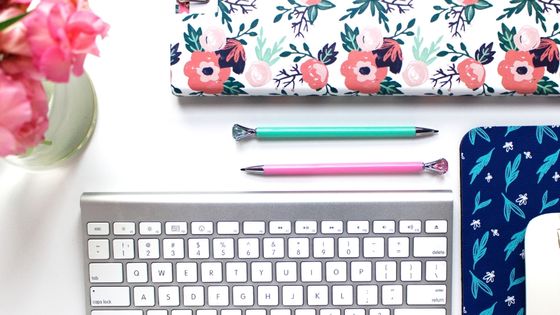 What does the Bible say about planning and goals?
One of the most powerful and popular Bible verses shows us that God is a planner. This is what God says:
 "For I know the plans I have for you," says the Lord. "They are plans for good and not for disaster, to give you a future and a hope."

Jeremiah 29:11 (NLT)
God has plans for us as His children and they are good plans. This is one of the most encouraging promises of God. If God is not leaving everything to chance then why should we?
An example of poor planning in the Bible was shared by Jesus in the Parable of the Ten Bridesmaids. While Jesus was speaking specifically about His return, we still learn the importance of preparing and planning ahead.
It's the wise virgins who were rewarded for their planning while the ones who had planned poorly lost out on the bridegroom.
12 inspiring Bible Verses about Planning
While the best time for making plans is a brand-new year, don't be discouraged if you didn't start then because anytime is a good one to start. The key thing is to start the process and follow through on your commitments.
With that said, here's what the scriptures about planning tell us.
"But seek first the kingdom of God and His righteousness, and all these things shall be added to you."

Matthew 6:33 (NKJV)
When we start planning, we need to seek first God's plan and His will for our lives. The Bible promises us that when do that, God will ensure that He also gives us our hearts' desires.
"Do not be deceived, God is not mocked; for whatever a man sows, that he will also reap."

Galatians 6:7
When we plan to have order, excellence, discipline, and intentionality, we will reap God's wonderful blessings, His amazing peace, and abounding joy.
Seeking God first and sowing intentionally means making spiritual plans for the coming year, month, or week. We need to plan and then take the right steps to grow spiritually.
Spiritual goals should be specific and have a time frame. For example:
Join the women's group at church and attend at least 2 meetings per month
Read and study 1 book or 1 character of the Bible per month
Pray daily for 5-10 minutes at 6 am when I wake up and at 10 pm before I go to bed
Read a Christian book each month in the areas I'm struggling with. These are identity in Christ, obedience, gratitude, worry, and rest.
You can set these up as you'd like but remember that the more specific you are, the more likely you'll follow through with action and get the results you're looking for.
"Prepare your outside work,
Make it fit for yourself in the field;
And afterward build your house."

Proverbs 24:27
The truth is planning helps you prepare for tasks and manage your time as a busy mom. You build your home, relationships, finances, and life when you're intentional. You have margin and can experience the joy of the Lord when you plan.
"Without counsel, plans go awry,
But in the multitude of counselors they are established."

Proverbs 15:22
"For which of you, intending to build a tower, does not sit down first and count the cost, whether he has enough to finish it— lest, after he has laid the foundation, and is not able to finish, all who see it begin to mock him"

Luke 14:28-29
This Bible verse about preparing teaches us that proper analysis of the cost, impact, and what will be required is needed for a project. If you have a financial goal, spiritual goal, social goal, or work goal, sit down and plan for it as the Bible encourages us to. Prayerfully plan in detail while analyzing all angles and you will surely have success.
"Go to the ant, you sluggard!
Consider her ways and be wise,
Which, having no captain,
Overseer or ruler,
Provides her supplies in the summer,
And gathers her food in the harvest."

Proverbs 6:6-8
I love this Bible verse about planning for the future. The word of God says we should consider the ant as an example. It doesn't have a manager or leader yet faithfully plans for the coming season. This requires focus and discipline and we should have the same.
"The plans of the diligent lead surely to plenty,
But those of everyone who is hasty, surely to poverty."

Proverbs 21:5
"Cause me to hear Your lovingkindness in the morning,
For in You do I trust;
Cause me to know the way in which I should walk,
For I lift up my soul to You."

Psalm 143:8
When we trust in God and hold onto His promises in the Bible, we will let Him guide us in the new season with our plans. God wants us to surrender to Him and allow Him to lead us.
"There are many plans in a man's heart,
Nevertheless the Lord's counsel—that will stand."

Proverbs 19:21
"A man's heart plans his way,
But the Lord directs his steps."

Proverbs 16:9
These Bible verses about planning show us that through prayer and prioritizing God, His will, purpose, and plans first will benefit us. What we plan should be aligned with God's word and His guidance and direction. Because in the end, it is God's will that will prevail not ours.
This used to discourage me from planning, but I've realized that God is a gracious and loving Father. He is never a dictator. When you are spirit-led you will have desires and plans that are aligned with God's plans. When you open your heart and build a relationship with God, He will reveal Himself to you through your plans.
This next scripture shows us that our heart's desires are also important to God and He will fulfill them.
"May He grant you according to your heart's desire,
And fulfill all your purpose."

Psalm 20:4
"Commit your works to the Lord,
And your thoughts will be established."

Proverbs 16:3
We cannot live without plans and goals. As these Bible verses about planning ahead have shown us, God wants us to be diligent and intentional with our lives and one way to do that is by making planning and preparations for the future a priority.
Prayer for Planning ahead
Heavenly Father, I worship You today and adore Your Holy Name. You alone are worthy of all the praise and worship. Today, I choose to seek first Your kingdom and righteousness so that all these things will be added unto me. I put You, Your will, and Your plans first.
Thank You, Lord, that Your plans for me are good and You will reveal them to me as I seek You more. I commit my desires and plans to You God that they may be established. May my plans fulfill the purpose You have for my life.
As I prepare for the coming year, months and weeks may I trust in You and Your ways. Holy Spirit, lead me and guide me. Give me the wisdom to know the right way to go and the right actions to take.
In Jesus' name I pray. Amen.
The Best Mom Planner for Christian moms
Are you a busy Christian mom looking for a simplified planner to help you grow your faith while effectively managing your home? I have good news for you! "But first Jesus Christian Mom Planner and Home Binder" is an undated planner which is perfect because you can start to use it anytime of the year. It's the best mom planner for Christian moms.
With lots of sections such as Time with God, Goal Planning, Daily and Weekly Planning free 2023 calendar and more, you'll be ready for a successful 2023. Click the image to find out more and get yours today.