There's something about new beginnings that's just exciting. A new year is the start of new journey, starting over and starting afresh with new possibilities. These 12 New Year Bible Verses will help us begin the New Year with inspired by the word of God.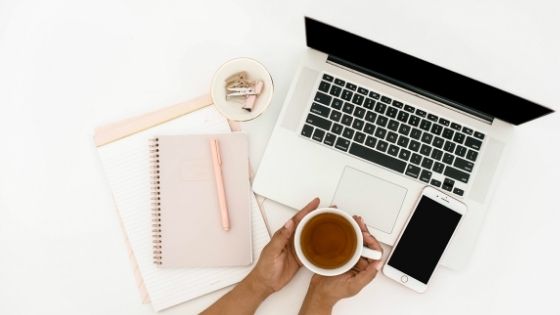 When God gives you a new beginning
Take a look at the joy a family has when a child is born, when a young couple gets married, when a young person graduates. New beginnings are amazing yet they can also bring some fear, worry and anxiety.
When we have a new beginning, instead of worrying about the future, we are confident in and comforted by the fact that God already knows what the future holds for us as His children. He will guide us through it and walk beside us and behind us
We get into the New Year not because of our ability but by God's grace. When l think of the previous year, l think of all the people we lost that didn't make it into this New Year and I'm full of gratitude to God for seeing me through into another year.
How should we view this privilege of being ushered into a New Year by God?
When God gives you a new beginning:
He gives you a blank piece of paper to start afresh again
God is continuing to give you fresh grace, new mercies and more blessings in your life
He is giving you a chance to start over again-this time wiser with more experience
You need to prepare your heart for starting over and doing it with God
12 Splendid New Year Bible Verses
What does the Bible say about starting a new year?
As we start a New Year, new day and new beginning we need to start with God and His word. He is the Alpha and Omega-the beginning and the end. So, it's only fitting that we allow His presence to lead us into the New Year.
"In the beginning was the Word, the Word was with God and the Word was God"

John 1:1 
The Word of God is Jesus Christ. He was there in the beginning when the world was created and He is there for every new beginning in our lives. In order to have a successful New Year, we need to start with Jesus Christ.
It's only God who will show us the paths we should take, the decisions we should make and light the year for us. We will experience joy no matter what when we begin the year with God.
"But seek first the kingdom of God and His righteousness, and all these things shall be added to you."

Matthew 6:33
You may desire a lot of things in the New Year and it's normal.  It could be a better relationship with God, your spouse, kids or friends. A jobs or career, or new business of project. Peace and security in your country.  
You may just want to be a better mom this year (I know l do). Or with rampant pandemic, you just want to be healthy.
But first things first, Jesus says to seek first the kingdom of God. The Kingdom of God is His righteousness, peace and joy.  Then all the things we want will fall into place.
One thing I've noticed is when I do something seemingly small such as start my day with prayer, that becomes a great day! My attitude is different, I don't get as frustrated by things that would otherwise frustrate me. My speech changes because I'm conscious of God's presence.
So, my friend, seek God's Kingdom first in the New Year and He will give you the other things you desire.
"I can do all things through Christ who strengthens me"

Philippians 4:13
What an uplifting bible verse about a new beginning. We can do all things in the New Year but only through Christ. He will strengthen us to do His work and His will.
In our own power, we fail many times. We have good intentions yet don't do what we know is right. At times we make promises we can't keep and even make plans and goals we don't achieve.
But in God, we can do all things because we're relying and leaning on Him and He is the all-powerful God.
"Therefore we do not lose heart. Even though our outward man is perishing, yet the inward man is being renewed day by day. For our light affliction, which is but for a moment, is working for us a far more exceeding and eternal weight of glory, while we do not look at the things which are seen, but at the things which are not seen. For the things which are seen are temporary, but the things which are not seen are eternal."

2 Corinthians 4:16-18
This is probably one of my all-time favorite scriptures! We might be getting older physically but we are being renewed and becoming more mature and growing stronger spiritually. How awesome is that?
So, we don't focus on our challenges in the New Year – no, we have a long-term vision here. We focus on what is ahead because that's is eternal and what will last. The focus in this New Year is on the spiritual man inside and not on the physical which is temporary.
"He has put a new song in my mouth—Praise to our God; Many will see it and fear, and will trust in the Lord." NKJV

Psalm 40:3
Whatever you will go through in the New Year, God will sustain you. He will give you a new song, a new testimony and when others see what the Lord will do, they will also trust in God. Believe that your life will be a living testimony this year.
For whatever God will bring you to, He will bring you through. And in the end, you will rejoice for in Him you're more than a conqueror. You are already victorious.
"And we know that all things work together for good to those who love God, to those who are called according to His purpose.''

Romans 8:28
What an encouraging New Year Bible verse to remember and hold onto. When we understand how to love God and live according to His ways and instructions- He will work out everything we go through for our benefit.
Just like Joseph said to His brothers who had sold him into slavery in Egypt where he ended up as a prisoner turned Prime Minister.
"But as for you, you meant evil against me; but God meant it for good, in order to bring it about as it is this day, to save many people alive"

Genesis 50:20
Wow! Imagine having this kind of perspective. These words are spoken by someone who is mature spiritually and has a close relationship to God.  Knowing that God uses everything in our past, present and future to bring glory to His name and to fulfill His purpose in our lives gives us a sense of peace and comfort in Him.
Whether you go through the good, bad, ugly and everything in-between in the New Year, God will still for His glory and purpose for your life.
"Behold, I will do a new thing, now it shall spring forth, shall you not know it?  I will even make a road in the wilderness and rivers in the desert."

Isaiah 43: 19
I used to live in the Middle East so the idea of a road in the wilderness or river in the desert is quite relatable. Any source of water we saw in the desert became a tourist attraction as it's so rare.
Whether you lived in a desert or have come across it or not, you can still picture that this is a dry and barren place with no life and nothing grows there.
Yet in that very place, God is promising us a new beginning where He will make a way for us and do the impossible. Believe in Him, seek Him, depend on Him, walk in His ways and get close to the Master and then- get ready for God to do a new thing in your life in the New Year.
"Trust in the Lord with all your heart and lean not on your own understanding; In all your ways acknowledge Him and He shall direct your paths."

Proverbs 3:5-6
In everything we will do in the New Year, we need to learn to trust in God. Let Him lead you, let Him direct your paths. God is the only constant in our lives. He will never disappoint us. We are His creation, so we need to rely on Him as the Creator. 
"Through the Lord's mercies we are not consumed, Because His compassions fail not. They are new every morning; Great is Your faithfulness."

 Lamentations 3:22-23
This is a brilliant bible verse about new beginnings. How awesome is God though? Every morning, he is dishing out to us new and fresh mercies and compassions which will never fail. He probably knows how much we need them.
God is kind to us because He loves us no matter what. He is forever faithful and we can rejoice in this verse.
 "For I know the thoughts that I think toward you, says the Lord, thoughts of peace and not of evil, to give you a future and a hope."

Jeremiah 29:11
This is one of those 'drop the mic' verses, right? No matter what the devil would have us believe, God is telling us exactly the 'real deal' here.
God's thoughts and plans for us are all good! They are to uplift us. To give us much needed peace. Our future is secure in Him and our hope is in Him.  You need to hold on to this promise from God when the devil tries to whisper lies into your ears.
"For we are His workmanship, created in Christ Jesus for good works, which God prepared beforehand that we should walk in them."

Ephesians 2:10
God has already prepared great plans for us in the New Year. We are His. All we need to do is walk in those plans. Trusting Him to lead us. Seeking Him to open our eyes to see the good works He would have us do.
I'm inspired and ready to start a new year with God. I don't know what this year with bring but I know THE ONE who brought me into this year and I choose to put my trust in Him.
Which New Year Bible verse will you be holding on to?
Happy New Year prayer
Heavenly Father, thank you for ushering us into a New Year. My heart is full of thanksgiving for your grace and presence in my life. This year Lord l choose to start with You. I want to seek first your kingdom and I want to connect with you more in the Word.
Help me to trust in You and Your plans for me which are good. This year I'm reminded that l can do all things through Christ who strengthens me. Thank you for new mercies each morning and for a new beginning with your blessings.
In Jesus name l pray. Amen.