One of the key characteristics that make us stand out as Christians is when we have the joy of the Lord. Joy doesn't just happen to us but rather we have to choose joy. But how do you choose joy? You have to make an effort to cultivate this fruit of the Spirit. These are 15 awesome ways that will help you in choosing joy daily as a believer of Jesus Christ.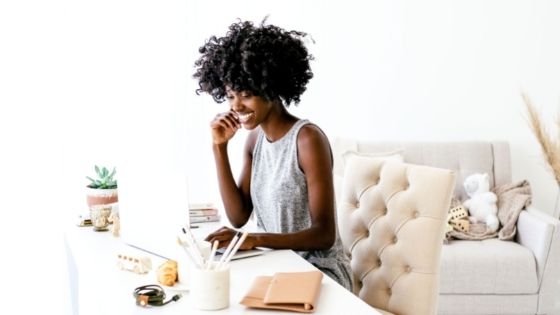 Bible verses about choosing joy
Our God is a gentle God who gives us choices. He never forces us to do anything but rather puts options for us to choose what's best. He has given us the gift of eternal life, grace, and salvation which we are enjoying on earth and also in the afterlife.
With this backdrop of deep and amazing gifts, God wants us to be joyful always. Joy should come from a deep sense that God is faithful, loves us, is present with us always, and is for us.
There are many wonderful bible verses about joy in the Bible. Below are a few that encourage us to choose joy daily.
"Rejoice in the Lord always. Again I will say, rejoice!"

Philippians 4:4
"Rejoice always,"

1 Thessalonians 5:16
"Rejoice with those who rejoice, and weep with those who weep."

Romans 12:15
"Command those who are rich in this present age not to be haughty, nor to trust in uncertain riches but in the living God, who gives us richly all things to enjoy."

1 Timothy 6:17
Unlike happiness, joy is deep. It comes from the inside and it's not dependent on circumstances.  Being joyful always can only come when we're connected to the source of joy and that's God himself.
Choosing Joy Quotes
Our thinking and attitude change when we start choosing joy daily. These great quotes remind us of the benefits of choosing joy.
"Joy is the settled assurance that God is in control of all the details of my life, the quiet confidence that ultimately everything is going to be all right, and the determined choice to praise God in all things."
― Kay Warren, Choose Joy: Because Happiness Isn't Enough
"If you're a follower of Jesus, joy should be a way of life. Why? You've been completely forgiven – no guilt, no shame, no remorse, and no regrets. God has wiped them all out. Sounds like a good reason for joy to me." Rick Warren
"Find joy in the ordinary."  Max Lucado
" Joy is untouched by circumstance." Anonymous
"The Lord gives his people perpetual joy when they walk in obedience to him."  Dwight L. Moody
"There is no joy in the world like the joy of bringing one soul to Christ."  William Barclay
 "I choose joy… I will invite my God to be the God of circumstance. I will refuse the temptation to be cynical… the tool of the lazy thinker. I will refuse to see people as anything less than human beings, created by God. I will refuse to see any problem as anything less than an opportunity to see God." –  Max Lucado
"Comparison is the thief of joy." Theodore Roosevelt
"Joy does not simply happen to us. We have to choose joy and keep choosing it every day." Henri Nouwen"
"The Word of God is the source of man's strength, wisdom and joy."  Janet Fuller
When we cultivate joy, we reap the benefits. We have one life to live and we ought to live it with joy.
15 awesome ways to choose joy
Associating joy with money only is no way to live life. Waiting to have the money to enjoy life robs us of the joy available for free. Money makes us happy but doesn't bring us the deep joy we need.
Jesus has given us eternal joy. The ultimate source of our joy comes from our salvation.
Joy can be experienced daily. It can be a way of life. We can take small steps to cultivate joy in Jesus daily and appreciate for free everything God has created and gifted us with. These are 15 amazing and free ways to experience joy.
1. Pray when you wake up
When you wake up in the morning, let this thought run through your mind: "there was someone on a hospital bed who didn't wake up this morning or there's a mom who didn't make it home from work last night due to a tragic accident. "
But you are here, alive and well. It doesn't matter what you're going through, you have another chance at life. You're breathing by God's grace. You will make it.
A prayer of thanksgiving to God for our lives and His grace is a simple way of choosing joy as we start our day. And talking to God in prayer is free!
"Prayer changes us in ways that we never thought would be possible. When we are unhappy, prayer can lift our hearts and fill it with unspeakable joy."

Julia Bristol
2. Forgive yourself and forgive others
One of the reasons why we struggle to choose joy is because of past hurts, struggles, and disappointments. But the message from the Bible is clear- we are commanded to forgive. God knows that forgiving those who hurt you is not easy. But He forgave us for all our sins and we can learn to do the same with His help.
When your heart is set free from the pain caused by others or that you brought on yourself, you start learning to be joyful daily.
3. Choose joy in tough times
Apostle Paul was in jail when he wrote some of the books in the New Testament. He was full of joy and he wanted us to have it as well.  
"Great is my boldness of speech toward you, great is my boasting on your behalf. I am filled with comfort. I am exceedingly joyful in all our tribulation."

2 Corinthians 7:4
Joy is one of the fruit of the Holy Spirit (Galatians 5:22-23). So, joy can be experienced the more time we spend with the Holy Spirit.
When you know the importance of the word of God, and store it in your heart, you become more joyful.
Our source of joy is ultimately Jesus Christ. And He is always present with us, even in the midst of chaos. The joy of the Lord is our strength (Nehemiah 8:10).
"My brethren, count it all joy when you fall into various trials, knowing that the testing of your faith produces patience. But let patience have its perfect work, that you may be perfect and complete, lacking nothing"

James 1:2-4
"Those who sow in tears
Shall reap in joy."

Psalm 126:5
So even in hard times, we can choose joy because we know that there's a purpose to our pain.
4. Smile at yourself in the mirror
"I will praise You, for I am fearfully and wonderfully made; Marvelous are Your works, And that my soul knows very well."

Psalm 139:14
You are made wonderfully and uniquely by a perfect God. That should bring so much joy to your heart, even during times of trial.
Don't focus on the double chin, the crooked teeth, the freckles, the flabby arms, or the bulging waistline. You can still smile at yourself despite all that because the truth of God's word says you're fearfully and wonderfully made in God's image.
Smile at yourself in the mirror because God makes no mistakes.
5. Laughter helps you be joyful
Amid the chaos and the hardships that come with this life, take a break and have a good laugh. Tickle your kids, watch funny videos or your favorite funny show (with clean jokes of course).
Enjoy the moments of the life God has given you.
"Strength and honor are her clothing; She shall rejoice in time to come."

Proverbs 31:25
Other versions say the Proverbs 31 woman smiles at her future or she laughs at the days or times to come. She could be joyful because she knew she was in God's hands. He was with her and for her. There was no reason for her to fear in life.
6. Overcome fear and anxiety
Fear and anxiety can easily steal our joy. When we release our fears to God and learn the steps we can take to overcome fear in life, we then learn to choose joy. When we're at peace and choose faith over fear we become joyful moms.
"Likewise, I say to you, there is joy in the presence of the angels of God over one sinner who repents."

Luke 15:10
We're children of God and we rejoice when heaven rejoices. When we share the Gospel of Jesus Christ- the message of love, freedom, eternal life and grace-and people repent-we are choosing joy.
Now you may not be a Pastor and I get that. But the great commission to share the Gospel is for us all. So you can do certain things like sharing your testimony and what God is doing in your life. You can use social media to share Bible verses and Christian quotes.
Your life itself is a letter that others are reading. When you live like a disciple of Jesus Christ, it helps those in sin be curious, opens doors for conversations, and leads sinners to Christ.
8. Watch the sunrise or sunset
When you wake up in the morning, you can watch the sunrise. At night you can watch the sunset. Whichever you prefer. It's free and will give us so much joy to know that you're blessed to experience another day.
It also brings us closer to God, the Creator of all things- we can see how awesome He is for creating everything the way He did.
"This is the day the Lord has made;
We will rejoice and be glad in it."

Psalm 118:24
9. Listen to your favorite song or podcast
When we listen to praise and worship music, it brings out those feel-good hormones. Joyful praise songs are uplifting and bring glory to God.
Dance alone or with your family. I dance with my daughter all the time. Whether I'm a great dancer or not is definitely up for debate- but I find so much joy from doing that with her. After a long and chaotic day, we just dance and I choose joy.
Listening to an inspirational podcast that will lift your spirits is also a great idea. There are some great Christian podcasts for women that can inspire and uplift you. All simple and free.
10. Read Psalms on Joy
David was a king, but he was also a worshipper. He wrote the majority of the Psalms. I absolutely love how he was honest with God and was joyful even when life was hard (a boss who wanted to kill him, betrayal, and even isolation).
He put His trust in God and that was his source of joy.
A few Psalms on joy are Psalm 16, 18, 20, and the popular Psalm 23!
11. Gratitude Journal
When you write down all the blessings you have, prayers God has answered, gifts you have- you start to see how much you need to be thankful to God.
Start with 3- write 3 things you are grateful for the day. It will bring you so much joy to know that God is still good, no matter what. A 30-day Gratitude Journal is best for starting and helping you see results and become consistent in practicing gratitude.
12. Get some rest
When we are not getting enough sleep, we tend to be more frustrated and anxious. Sometimes switching off your phone, getting a good nights' sleep, or even just taking a much-needed nap can just be what you need to choose joy.
We get some rest when we give all our burdens to God and learn to trust Him. Then your heart, mind, and body can truly rest.
"Come to Me, all you who labor and are heavy laden, and I will give you rest."

Matthew 11:28
13. Imagining heaven helps you choose joy
Take 5 minutes to imagine heaven- the place all of us believers will go to when we die. This will be a place we will be with God always, with no tears or sorrow, and where the streets are made of gold!
Imagining heaven brings so many things into context. It makes you understand that this life is short and you ought to live it well. Live it with joy.
14. Surround yourself with joyful people
"As iron sharpens iron,
So a man sharpens the countenance of his friend."

Proverbs 27:17
How can you choose joy when you're surrounded by people that are ungrateful and negative? Their energy will suck you up. Choose to spend more of your time with people that are joyful even in hard times. You'll learn from them and feed off their energy.
15. Focus on Jesus Christ
"And not only that, but we also rejoice in God through our Lord Jesus Christ, through whom we have now received the reconciliation."

Romans 5:11
"whom having not seen you love. Though now you do not see Him, yet believing, you rejoice with joy inexpressible and full of glory, receiving the end of your faith—the salvation of your souls."

1 Peter 1:8-9
Knowing Jesus and what He accomplished for us on the cross when He died helps us to be joyful always. My friend, we were doomed, hopeless, and with no future. But God has now given us a future, hope, reconciliation, grace, and salvation.
When we choose to focus on Jesus daily and to put Him first in our lives, we will surely experience the joy of the Lord.
What are some ways you're choosing joy daily? Share in the comments below.