If there's one group of people that needs to hear about rest and know that it's okay to rest, it's mothers. Between taking care of the husband, children, household, and bills we can often feel depleted and not carve out time to rest. But the Bible permits us to rest. Through these 15 Bible verses about rest, we will learn why and how we can find rest in the Lord.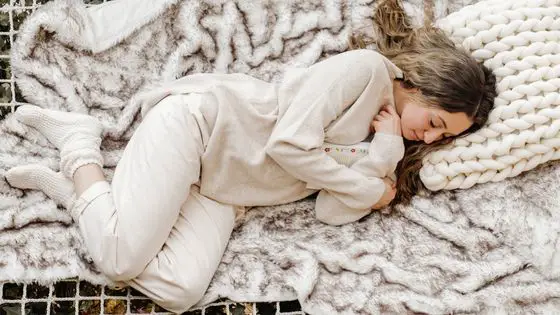 What does the Bible say about rest?
We live in a world that rewards busyness and the hustle and bustle of life has become normal for us. But God wants us to also make time to rest. Because He also rested after doing some work.
"And on the seventh day God ended His work which He had done, and He rested on the seventh day from all His work which He had done. Then God blessed the seventh day and sanctified it because in it He rested from all His work which God had created and made."

Genesis 2:2-3 (NKJV)
The Bible assures us that there is a time for everything. While working and looking after the people around us is good and necessary, finding time for rest as mothers is also equally important.
"To everything there is a season,
A time for every purpose under heaven:"

Ecclesiastes 3:1
There we have it, moms! We can now relax and confidently accept the necessity of resting because God has given us the go-ahead to do so. No need to feel guilty about it because "when Jesus says yes, nobody can say no."
15 Top Bible verses about rest for moms
As mothers, we are at risk of suffering from breakdowns if we don't make time to rest. That's why we need to understand the importance of rest in the Bible. We can then be assured that what God takes seriously, we should also do the same.
These 15 Bible verses about rest are just what we need to remember and practice as moms so we can be obedient to God's word.
"Come to Me, all you who labor and are heavy laden, and I will give you rest. Take My yoke upon you and learn from Me, for I am gentle and lowly in heart, and you will find rest for your souls. For My yoke is easy and My burden is light."

Matthew 11:28-30
This is one of the most popular scriptures about rest. In it, Jesus clearly states that we need to go to Him when we're tired because He is the source of our rest. Because of His death on the cross, He gives us His amazing grace so we can carry out His work.
The good news is the main work has been finished on the cross. So sometimes we are carrying burdens that are not ours to carry. Instead of giving them to Jesus and learning to let go and let God, we're trying to do things God doesn't expect us to do and solve problems that only God can solve.
"And He said to them, "Come aside by yourselves to a deserted place and rest a while." For there were many coming and going, and they did not even have time to eat. "

Mark 6:31
"And suddenly a great tempest arose on the sea, so that the boat was covered with the waves. But He was asleep."

Matthew 8:24
Jesus offered His disciples rest because He knew it was important. Resting is not a sin but a requirement for us even in ministry and while we are busy doing God's work. Jesus Himself rested even when there was a storm because He knew His faith was in God and He would be taken care of.
"I will both lie down in peace, and sleep;
For You alone, O Lord, make me dwell in safety."

Psalm 4:8
"It is vain for you to rise up early,
To sit up late,
To eat the bread of sorrows;
For so He gives His beloved sleep."

Psalm 127:2
"When you lie down, you will not be afraid;
Yes, you will lie down and your sleep will be sweet."

Proverbs 3:24
"I lay down and slept;
I awoke, for the Lord sustained me."

Psalm 3:5
Have you ever slept for the 7-8 recommended hours or even longer and still woke up tired? Sometimes what we think about before we sleep can make us restless and we wake up more tired than when we went to bed.
That's why it's so powerful to have God's word as the last word before you lie down. Overcoming fear and not letting random thoughts about the past or future haunt you will benefit you.  Fear robs us of the joy of now.
Finding rest in God means we get both physical and spiritual rest.  Sleep is a big part of the physical rest we need as mothers. When we don't get enough rest we can tend to be more anxious, irritable, and unpleasant to be around.
These scriptures about rest show us that if we choose to trust in God, we will feel safe and be able to sleep peacefully. Sleep is a gift from God that He gives us because He loves us. When we learn to stop worrying about everything and put our faith in God, we will enjoy our sleep.
"Rest in the Lord, and wait patiently for Him
Do not fret because of him who prospers in his way,
Because of the man who brings wicked schemes to pass."

Psalm 37:7
"Be still, and know that I am God;
I will be exalted among the nations,
I will be exalted in the earth!"

Psalm 46:10
Rest in the Lord comes when we wait patiently for the Lord. We need to let God be who He is. He is in control and His ways and thoughts are definitely not the same as ours. When we practice self-care we learn to carve out time and space for resting and being still before God.
"There remains therefore a rest for the people of God. For he who has entered His rest has himself also ceased from his works as God did from His."

Hebrews 4:9-10
"Peace I leave with you, My peace I give to you; not as the world gives do I give to you. Let not your heart be troubled, neither let it be afraid."

John 14:27
What is spiritual resting? It's being at peace in your heart and mind. One of the gifts Jesus left us when He went back to heaven was His peace. In a world where we face so many troubles, trials, and tribulations we can still experience the peace of God.
Jesus knew that's what we would need for us to be at rest. We would need His presence to calm us down and learn to focus on His promises, not our problems.
"Return to your rest, O my soul,
For the Lord has dealt bountifully with you."

Psalm 116:7
"And He said, "My Presence will go with you, and I will give you rest."

Exodus 33:14
"The Lord is my shepherd;
I shall not want.
He makes me to lie down in green pastures;
He leads me beside the still waters."

Psalm 23:1-2
When we allow God to be our Shepherd and lead the way, we will find rest in the Lord. He will guide us to green pastures so we can be calm and relaxed.
"For I have satiated the weary soul, and I have replenished every sorrowful soul."

Jeremiah 31:25
I love and appreciate this bible verse about resting. As tired mothers, it is when we rest in God that our souls, bodies, and spirits are filled with His power, and we are satisfied only in Him. When we're running on empty, we can trust God to recharge and restore our strength again. Now that's a promise worth holding onto.