Teachers play such an important role in our lives. Whether you're a teacher at school, in sports, or at church these top bible verses for teachers will encourage you to learn from and lean on God's word to help you honor Him in your work.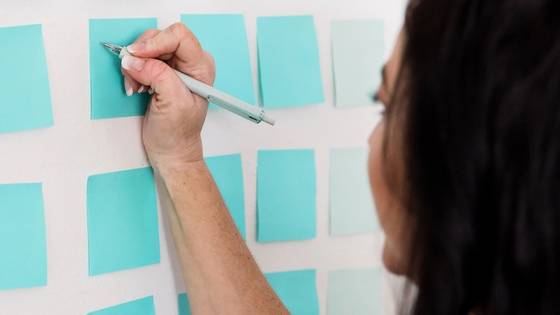 What God says about teaching others
Being a teacher is a special gift and quality. That's because our Lord and Savior Jesus Christ was a teacher Himself. It's an important title and honor as it's all about imparting and influencing others.
"You call Me Teacher and Lord, and you say well, for so I am."

John 13:13 (NKJV)
"Then He taught them many things by parables, and said to them in His teaching:"

Mark 4:2
Whether you're a teacher in a pre-school, high school, College, Sunday School, sports, or a Bible teacher, you can look at Jesus and how He taught to be your example of how to teach in a way that pleases God.
Jesus taught from a place of love for people. He showed people the truth because He wanted them to be saved and cared deeply about their souls.
As He taught through parables, Jesus understood the impact His teaching had on people's lives. We can look to scriptures for teachers as a guide for what God says about teaching others.
16 Top Bible verses for teachers
What is the role of a teacher in the Bible? It's a powerful one. Your students look up to you for knowledge, guidance, understanding, and wisdom. And teaching is not just in words, but in actions as well.
With that said, let's dig deeper into the verses for teachers.
"Train up a child in the way he should go,
And when he is old he will not depart from it."

Proverbs 22:6
Most of us remember our teachers from when we were young, especially those who left a positive impression on our lives. These were some of our first role models and we wanted to be just like them.
When you're a teacher, what you do has a lifetime impression on those God has entrusted to you. It's a big responsibility and honor to train up a child in God's way and know that they will hold on to your words for years to come.
Thankfully the Holy Spirit will help you to have the character of Jesus as a teacher.  
"But the Helper, the Holy Spirit, whom the Father will send in My name, He will teach you all things, and bring to your remembrance all things that I said to you."

John 14:26
"If any of you lacks wisdom, let him ask of God, who gives to all liberally and without reproach, and it will be given to him."

James 1:5
"The mouth of the righteous speaks wisdom, And his tongue talks of justice."

Psalm 37:30
It's important to remember that you can never be perfect as a teacher. Your students don't expect you to be. But you can ask God for wisdom just like Solomon did. This will help you to be able to have discernment and accommodate your students' different needs and personalities.
"As each one has received a gift, minister it to one another, as good stewards of the manifold grace of God."

1 Peter 4:10
"Having then gifts differing according to the grace that is given to us, let us use them: if prophecy, let us prophesy in proportion to our faith; or ministry, let us use it in our ministering; he who teaches, in teaching;"

Romans 12:6-7
These bible verses about teachers show us that teaching is a gift from God. Now many people have the knowledge and patience required to do this work. So God requires that we be good stewards of the gifts He has given you and use them to benefit others.
"Therefore, my beloved brethren, be steadfast, immovable, always abounding in the work of the Lord, knowing that your labor is not in vain in the Lord."

1 Corinthians 15:58
Sometimes being a teacher means making decisions that your students or their parents may not agree with initially but that is good for the long run.  Work as though God is your boss, not people.
This will help you know that your reward is from Him. It will encourage you to keep going and encourage yourself in the Lord even when times are tough.
"Now therefore, go, and I will be with your mouth and teach you what you shall say."

Exodus 4:12
What a powerful Bible verse for teachers. It's God who will teach us what to say and even the way to say it. Ask Him in prayer to help you with this and trust Him to do it.
''But the fruit of the Spirit is love, joy, peace, longsuffering, kindness, goodness, faithfulness, gentleness, self-control. Against such there is no law."

Galatians 5:22-23
These are such amazing qualities to have as a woman of God and even as a teacher. The more time you spend with the Holy Spirit allowing Him to mold your character and change you, the more His fruit will show in your life.
The fruit of the Spirit will greatly bless your students.
"The heart of the wise teaches his mouth,
And adds learning to his lips.

Pleasant words are like a honeycomb,
Sweetness to the soul and health to the bones."

Proverbs 16:23-24
Your students hold onto your words as a teacher. That's why it's important to use these wisely and positively. The Bible says positive words and like honey and they're healthy for our bodies and minds.
Avoid negative words that may hurt your students. But if you find yourself saying the ugly words, be humble enough to apologize to your students and avoid long-term damage.
"For with God nothing will be impossible."

Luke 1:37
"I can do all things through Christ who strengthens me."

Philippians 4:13
These are such encouraging scriptures for teachers. You may go through difficult seasons as a teacher when you feel demotivated or have a difficult student but be strengthened by these promises from the Bible.
There is no heart that God can't change and no situation that He can't transform. Choose to walk in the Spirit, believe God's word, and don't focus on what can be seen or can be done with our human strength.
"A disciple is not above his teacher, but everyone who is perfectly trained will be like his teacher."

Luke 6:40
This is a good bible verse for teachers' appreciation.  It shows our humility and respect for teachers' knowledge and experience and that they're such important role models for their students to follow.
"in all things showing yourself to be a pattern of good works; in doctrine showing integrity, reverence, incorruptibility, sound speech that cannot be condemned, that one who is an opponent may be ashamed, having nothing evil to say of you."

Titus 2:7-8
"Be diligent to present yourself approved to God, a worker who does not need to be ashamed, rightly dividing the word of truth."

2 Timothy 2:15
"Let my teaching drop as the rain,
My speech distill as the dew,
As raindrops on the tender herb,
And as showers on the grass."

Deuteronomy 32:2
These scriptures for teachers are great to remember during back-to-school season, for teachers' appreciation day, or anytime you want to show gratitude to the teachers in your life. God knows teachers need as much honor and encouragement as we can give them.