Everyone wants to be successful in life, including Christians. We want to be accomplished, victorious and experience great triumph in our endeavors. These 20 Bible verses about success will help and guide us to discover the ultimate keys to success in life as believers.
What is success in the Bible?
Compared to the Bible, success in the world is all about what can be seen. It's all about having lots of money, a great business or career, being married, or being a celebrity.
But the truth is:
How many celebrities do you know with all the money in the world but they're unhappy?
You can have a top management job yet hate the job and just do it to pay the bills. But to the outside world, you look successful.
If marriage is an indicator of success in life, are the single and divorced not successful?
How many people are successful in their careers yet have lost their families on the way to the top?
The Bible's definition of being successful is more about the inner man, building a deep relationship with God, becoming like Jesus Christ, growing spiritually, and having the fruit of the spirit. The scriptures about success will help us know about the kind of success that pleases God.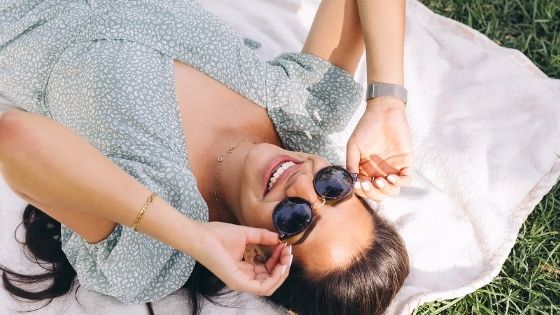 What does the Bible say about success?
Joshua 1:8 is one of the most quoted bible verses about success. As we explore this important topic, we will find some helpful takeaways from this scripture.
"This Book of the Law shall not depart from your mouth, but you shall meditate in it day and night, that you may observe to do according to all that is written in it. For then you will make your way prosperous, and then you will have good success"

Joshua 1:8 (NKJV)
God promises us good success. This tells us that there's bad success. Worldly success isn't good because it's devoid of God. And the truth is a successful life without God wouldn't give us peace or joy. 
Because we live in a fallen world, we can become convinced that God's word will not help us to achieve the goals and dreams we may have.
We can tend to believe that the keys to success are- our hard work, connections, education, belief in ourselves, perseverance, and determination. While these are not bad in and of themselves, none of them will work by themselves without God to help us along the way.
3 Biblical Keys to Success in life
According to Joshua 1:8, there are 3 ultimate keys to success in life. These are:  
1. Speak God's word constantly
Don't let God's word leave your mouth but talk about God's word constantly through:
1. Prayer: pray in all situations and circumstances. Pray for your goals and dreams. Ask God to bless them so you can be successful in Him and according to His will and ways. Most importantly learn to pray according to the Bible.
2. Declarations: declare God's promises over your situation. If you're working on a big goal or dream declare victory over it. Speaking the truth over your life gives you the confidence to trust in God for your success.
3. Conversations: when you're talking with those around you include God's word. Speak about it in conversations daily with family, friends, or colleagues. It's important to speak God's word and learn from each other what He is revealing to us.
2. Meditate on God's word day and night
The 2nd key to good success in life is thinking deeply about God's word and focusing on it for that's when it starts having an impact on your life. You can't read God's word like you're reading a novel. God's word is powerful and active.
It's when we meditate on it that it starts making a difference in our lives.  There are many great benefits of meditating on God's word and this is an important habit to start doing.
3. Practice God's word daily
You might be able to speak God's word and mediate on it, but the last key to success in life is crucial. Act on what you know, what you say, and what you memorize.
Knowing that you should pray, speaking about prayer, meditating about prayer but then actually not praying will not change a thing in your life. Only praying will do that. So the key is in doing and taking action.
Bible verses about success
Now let's explore more bible verses about success other than Joshua 1:8. Ultimately we must remember that the goal is good, real, and long-lasting success in God.
"Commit your works to the Lord,
And your thoughts will be established."

Proverbs 16:3
Whether in school, business, parenting, or in your career, the Bible encourages us to commit our works to God. Pray for all the areas in your life no matter how big or small and you'll experience real victory.
"Humble yourselves in the sight of the Lord, and He will lift you up."

James 4:10
"By humility and the fear of the Lord
Are riches and honor and life."

Proverbs 22:4
God wants us to be humble just as Jesus Christ himself was humble even until death on the cross. You'll have biblical success when you're not proud and full of ego and a "know-it-all attitude". According to God, it's all about pleasing Him and being obedient to Him and that requires being humble.
The fear of the Lord makes us humble because we recognize just how majestic and glorious the Lord is. When we fear God He will honor us, make us successful and give us abundant life.
"But seek first the kingdom of God and His righteousness, and all these things shall be added to you."

Matthew 6:33
We have so many wants and needs in this life but God says we need to seek Him first.  You need to draw near to God and take the steps you need to grow spiritually. Once you seek God first he will bless everything else in your life. He is the ultimate blesser.
"For whoever desires to save his life will lose it, but whoever loses his life for My sake will find it. For what profit is it to a man if he gains the whole world, and loses his own soul? Or what will a man give in exchange for his soul?

For the Son of Man will come in the glory of His Father with His angels, and then He will reward each according to his works."

Matthew 16:25-27
This is such a powerful scripture about success. We will be rewarded when we lose our lives for Jesus. This means we need to lay down our lives for Him, His glory, will, and service. A successful life is one lived for God because ultimately, it's not about us but our Lord.
"Let not mercy and truth forsake you;
Bind them around your neck,
Write them on the tablet of your heart,
And so find favor and high esteem
In the sight of God and man."

Proverbs 3:3-4
Knowing the importance of God's word is knowing the truth and living it. God wants us to meditate on His word day and night as one of the biggest tips on how to succeed in life. When we do we will find favor with God first then with man.
"I can do all things through Christ who strengthens me."

Philippians 4:13
"Delight yourself also in the Lord, and He shall give you the desires of your heart. "

Psalm 37:4
God wants us to enjoy His word not just read it because we have to. We should see it as life and a key to living a victorious life. It's not something on a checklist that you just need to do and forget about.
The word of God should penetrate our hearts and change us from the inside out. When we do we will be blessed.
"Blessed is the man who trusts in the Lord,
And whose hope is the Lord."

Jeremiah 17:7
This scripture about success shows us that a blessed person is a successful one. When we trust in God completely and put our hope in Him and not ourselves, we live a life of fulfillment.
"The Lord was with Joseph, and he was a successful man; and he was in the house of his master the Egyptian. And his master saw that the Lord was with him and that the Lord made all he did to prosper in his hand.

So Joseph found favor in his sight, and served him. Then he made him overseer of his house, and all that he had he put under his authority."

Genesis 39:2-4
"And David behaved wisely in all his ways, and the Lord was with him."

1 Samuel 18:14
When we abide in God's word, He makes us succeed even in our places of work- whether outside the home or in the home. The Lord's presence will be with you and doors will open that no man will close.
Just like he was with the faith giants like David and Joseph, God will be with you and bless the works of your hands as well. You need to believe in Him and hold on to His promises in the Bible.
"But the fruit of the Spirit is love, joy, peace, longsuffering, kindness, goodness, faithfulness, gentleness, self-control. Against such there is no law."

Galatians 5:22-23
How can we know that we are successful according to God? By our fruits. When you display the fruit of the Spirit you show that He rules in your heart and He controls your actions.
"I have fought the good fight, I have finished the race, I have kept the faith.

Finally, there is laid up for me the crown of righteousness, which the Lord, the righteous Judge, will give to me on that Day, and not to me only but also to all who have loved His appearing."

2 Timothy 4:7-8
I appreciate Paul's powerful words in this Bible verse about success. He finished the race and work God had given him while remaining faithful to God. In the end, he fulfilled his God-given purpose and now awaited the reward God would give him.
He wasn't a rich man, nor was he married but he was successful in life. This shows us again that worldly success will not satisfy us but only Biblical success will do that.
We will not get our reward in this world but only God will tell us that we've succeeded and give us the crown of life. That's the goal of living for Him and in Him.
"For the Lord God is a sun and shield;
The Lord will give grace and glory;
No good thing will He withhold
From those who walk uprightly."

Psalm 84:11
Do you think God doesn't want you to succeed in life? You're wrong if you do, my friend. As a good and loving Father, God's plans and thoughts towards us are that of a bright future, filled with love, peace and hope.
"The generous soul will be made rich,
And he who waters will also be watered himself."

Proverbs 11:25
"The blessing of the Lord makes one rich,
And He adds no sorrow with it."

Proverbs 10:22
"Brethren, I do not count myself to have apprehended; but one thing I do, forgetting those things which are behind and reaching forward to those things which are ahead,  I press toward the goal for the prize of the upward call of God in Christ Jesus."

Philippians 3:13-14
As these bible verses about success have shown us, the ultimate keys to success in life as a Christian start with God's word. That's the priority.
When we study God's word, speak His promises and practice it we can then work hard, get the right education, network, persevere because He will help us through it all.
Prayer for success in life
Lord thank You that Your word has the keys to my success. Forgive me for only looking to the world for the tips and secrets to a successful life.
Now I choose to look to you first. Help me to desire Your word daily, study it, meditate upon it, speak it, delight in it, and practice it.
Through your grace, I desire to have good success and I'm so glad that as my Father you want that for me too. Because You're with me always, I believe I can succeed in life and experience your blessings.
Daily, I commit to fighting the good fight of faith like Paul and never give up because I know that at the end of this life, I will receive the crown of life. I look forward to that day.
In Jesus' name, I pray. Amen