We're usually scared of what we can see, touch, smell, communicate with like people, animals, or the dark. But as Christians, God tells us to fear Him. We love God but we also ought to fear Him. These 20 Bible verses about fearing God will help us understand the reasons why we should fear the Lord and the benefits that come when we become God-fearing women.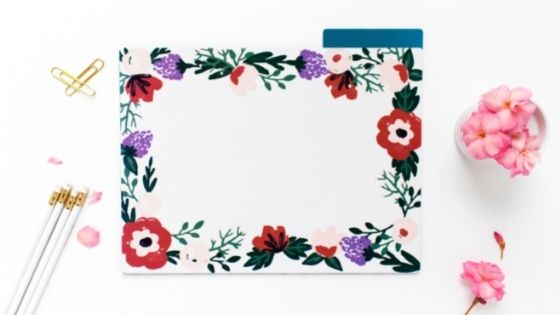 What is the fear of God?
Fearing the Lord is having complete reverence for Him and being in awe of Him. It's appreciating and honoring the majesty, glory, holiness, and power of God. When you fear God, you have a deep respect for Him beyond that which you give any human and you humble yourself before Him.
While God encourages us to overcome our fears in life, He also tells us to work out our salvation with trembling and fear:
"Therefore, my beloved, as you have always obeyed, not as in my presence only, but now much more in my absence, work out your salvation with fear and trembling;"

Philippians 2:12
This scripture tells us that we need to have some level of fear in us-the right kind of fear. We work out our salvation by abiding in Christ and His grace with some level of fear of the wrath of God against us if we remain in sin.  
The truth is heaven and hell are real. We look forward to heaven and avoid hell at all costs.  Hell is where we'll go if we don't fear God. With God's help, we need to continually get sanctified, grow spiritually, and become more like Jesus.
The fear of the Lord helps us keep our salvation and hold on to Jesus who will lead us into heaven.
What does God-fearing mean? It means we don't view God casually and lightly. He is the Creator of the heavens and the earth, the Sovereign God, the Consuming Fire, and the Beginning and End. When we fear Him, we worship Him because of who He is and what He's done and continues to do.
Fearing God also means hating sin which God hates. It means we do all we can to flee temptations and avoid anything or anyone that may lead us to sin against God.
Why is it important to fear God?
Now that we know what fearing God means, we might ask ourselves "why we should fear *God".  We will understand deeply from the bible verses about fearing God below the many promises, rewards, and benefits that God gives to those who fear Him such as:
Fearing God helps us take refuge in Jesus Christ because we know we're safe and secure in the salvation we received on the Cross
The fear of the Lord leads us to repentance and God wants us to have a repentant heart
We become humble when we are in awe of who God is. The Bible says in James 4:6
 But He gives more grace. Therefore He says:

"God resists the proud,
But gives grace to the humble."
When we fear God, we become obedient to Him
The fear of God leads to wisdom
Being a servant of God and disciple of Jesus Christ requires us to be God-fearing
There is a special favor and blessing God promises us when we fear Him
Examples of those who feared God in the bible
When we read about people who had the fear of the Lord in the Bible, this can help to inspire us and guide us to do the same. We can also see what happened to the examples of people who feared God and know that the same will likely happen to us.
1. Joseph had the fear of God
Joseph's story in Genesis 37-50 is outstanding. He was living in His father's house with his 11 brothers. God gave him dreams of being worshipped by his brothers one day. They didn't like his dreams and sold him into slavery.
But Joseph held on to his dreams and obeyed God. He remained faithful, honest, and truthful and had the fear of God. He went from slavery to prisoner then Prime Minister in Egypt. His dreams did come true and he had a position much higher than his brothers. God promotes us when we fear Him.
"Then Joseph said to them the third day, "Do this and live, for I fear God: "

Genesis 42:18
2. The God-fearing Hebrew women
An Egyptian king told the Hebrew midwives to kill all the male babies born of the Israelites. That's because the Israelites in Egypt were gaining more and more in number and the Egyptians were scared that they would be overpowered in their land.
"But the midwives feared God and did not do as the king of Egypt commanded them, but let the male children live."

Exodus 1:17
The fear of the Lord led the midwives not to sin and commit murder but to let the baby boys live.
3. Being God-fearing is a criterion for leadership
In the olden days, the fear of the Lord was a big criterion for being a leader of God's people in the church. And that's the way it should be. Today though, some churches consider material possessions as a bigger criterion in their leadership team which should not be the case.
When Moses had to choose leaders among the Israelites, the fear of the Lord was a priority.
"Moreover, you shall select from all the people able men, such as fear God, men of truth, hating covetousness; and place such over them to be rulers of thousands, rulers of hundreds, rulers of fifties, and rulers of tens."

Exodus 18:21
4. Jesus has the fear of the Lord
Our Savior and Redeemer Jesus Christ had the fear of the Lord. He didn't consider what people thought of Him as more important than obeying God. Some were offended by the truth He spoke but to Jesus, God's will and plan of salvation were more important than pleasing people.
"saying, "Father, if it is Your will, take this cup away from Me; nevertheless, not My will, but Yours, be done.""

Luke 22:42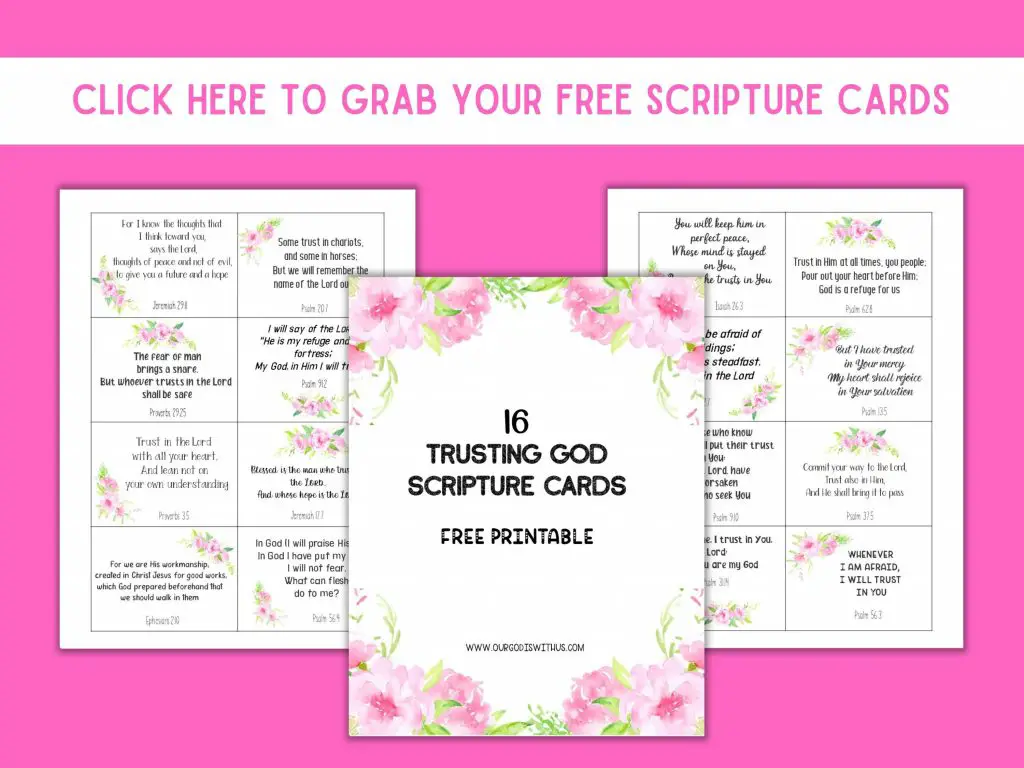 20 Encouraging Bible verses about fearing God
These 15 fear of the Lord Bible verses will empower and motivate you to hold on to the promises God gives when we fear Him. It's better to fear and trust in God who has all authority and power, who is faithful, and who is always with us. 
"Charm is deceitful and beauty is passing,
But a woman who fears the Lord, she shall be praised."

Proverbs 31:30
This scripture is taken from one of the most popular Proverbs in the Bible, Proverbs 31. The chapter is of a role model Christian wife which we all aspire to.
In this specific verse, we learn that fearing God as a woman comes from the heart. It's inner work- unlike beauty and charm which everyone can see. But that inner fear of God reflects in our character and conduct and is rare, unique, and admirable.
The fear of God produces a Proverbs 31 woman, wife, and mother.
"The secret of the Lord is with those who fear Him,
And He will show them His covenant."

Psalm 25:14
God reveals who He is, His plans, and His will to the people who fear Him. He trusts God-fearing women because they honor Him and know who He is and what He can do.
When you know the importance of the word of God, you'll spend time reading and studying it and get to a place of having the fear of the Lord. When that happens, you'll have revelations, dreams, and visions from God.
"Behold, the eye of the Lord is on those who fear Him,
On those who hope in His mercy,"

Psalm 33:18
What a lovely bible verse about fearing God.  God assures us that when we do, His eyes will be on us- watching us, protecting and preserving us, guiding and guarding us with His gentle hands.
When we have the fear of the Lord, we will never lose hope for we know that our God is faithful to the end. He shows us mercy, compassion, and love always.
"And I say to you, My friends, do not be afraid of those who kill the body, and after that have no more that they can do. But I will show you whom you should fear: Fear Him who, after He has killed, has power to cast into hell; yes, I say to you, fear Him!"

Luke 12:4-5
This fear of God scripture comes from Jesus Christ. He encourages us to fear God and not men because of the power that God has. God is the Ultimate Judge and has power on earth and into eternity.
Most times we're scared of what people think if we post that Bible verse on social media or are bold about our faith and go against popular culture. But Jesus is warning us that our fear is misplaced.
We should fear God more than people because God is all-powerful and people are not.
"For do I now persuade men, or God? Or do I seek to please men? For if I still pleased men, I would not be a bondservant of Christ."

Galatians 1:10
Fearing God is aiming to please Him above men. The Apostles who wrote the New Testament such as Paul, Peter, and John knew that they had to be obedient to God and His word, not man.
The truth is usually what people want us to do and what God wants us to do can be contradictory. To be Christ's disciples and serve Him, we need to listen to Him and do His will.
"Let all the earth fear the Lord;
Let all the inhabitants of the world stand in awe of Him."

Psalm 33:8
As God's creation, we are called to fear Him, to stand in awe of His power, glory, and majesty. Can you believe God created the earth and everything in it in 1 week? That's amazing! That's why we need to be God-fearing Christians and honor Him. No one compares to Him and no one will ever compare to Him.
"He will fulfill the desire of those who fear Him;
He also will hear their cry and save them."

Psalm 145:19
What a beautiful Bible verse about fearing God. This is a promise of a reward for having the fear of God in our hearts. God says He will fulfill our desires, hear our cries and save us. And God is faithful to fulfill His promises to us. 
"Praise the Lord! Blessed is the man who fears the Lord,
Who delights greatly in His commandments."

Psalm 112:1
Another great promise to hold onto from God. He blesses us when we fear Him and when we obey and rejoice in His word. That's the God we serve.
"The Lord takes pleasure in those who fear Him,
In those who hope in His mercy."

Psalm 147:11
God delights in us when we fear Him. When we honor Him and give Him the place He deserves in our hearts, minds, schedules, and lives. Fearing the Lord is His will for us.
"The fear of man brings a snare, But whoever trusts in the Lord shall be safe"

Proverbs 29:25
The Bible says fearing people is a trap. We tend to focus on people because we can see them physically. God is seen by faith, spiritually in worship, all around us, in prayer, in His word.
When we choose to fear God and trust in Him, we will be safe. Our lives will be safe on earth because He will protect us and our eternity is safe because He guarantees that will meet Him one day in heaven and spend forever with Him.
"The fear of the Lord is to hate evil;
Pride and arrogance and the evil way
And the perverse mouth I hate."

Proverbs 8:13
God hates evil because He is Holy, pure, and righteous. Because we are His children, He calls us to follow His example. Fearing God is hating evil and wanting nothing to do with it.
Hating sin and hating evil is similar as sin usually results in doing something evil and everything evil is a sin to God. Pride, arrogance, lying, and cheating all show that we don't fear the most Holy God. For when we do revere Him, we will stay away from temptation and sin.
"The fear of the Lord is the beginning of knowledge,
But fools despise wisdom and instruction."

Proverbs 1:7
This is one of the most popular fear of God scriptures. Knowing God is fearing Him. When you understand just How magnificent God is- that He is all-knowing, all-powerful, the Alpha and Omega, the Beginning and End, you can't help but be in awe of Him.
Being a wise, intelligent, and knowledgeable Christian begins with fearing God. Everything else is built from that. Loving God, obeying Him, loving others, bearing the fruit of the Spirit all come when we're wise enough to fear God.
"Better is a little with the fear of the Lord,
Than great treasure with trouble."

Proverbs 15:16
In this fear of the Lord Bible verse, we are encouraged to prioritize God above wealth, riches, or any material possessions. That means fearing the Lord is a treasure in itself which can't be compared to any other here on earth.
Unlike treasures we only enjoy on earth, fearing the Lord is rewarded both on earth and in eternity.
"Do not let your heart envy sinners,
But be zealous for the fear of the Lord all the day;"

Proverbs 23:17
What's the point of enjoying the mere 50,100 or 150 years you get on this earth and yet spend eternity in pain and anguish?
God knows us so well; He knew we would envy sinners who don't fear Him. That's why He tells us not to admire them. For their happiness is only temporary yet our joy in the Lord is eternal.
Our focus should not be on what we're missing out on here on earth but rather what we can look forward to as God-fearing women.
"Therefore, having these promises, beloved, let us cleanse ourselves from all filthiness of the flesh and spirit, perfecting holiness in the fear of God."

2 Corinthians 7:1
"For as the heavens are high above the earth,
So great is His mercy toward those who fear Him;
As far as the east is from the west,
So far has He removed our transgressions from us.
As a father pities his children,
So the Lord pities those who fear Him."

Psalm 103:11-13
"Oh, how great is Your goodness,
Which You have laid up for those who fear You,
Which You have prepared for those who trust in You
In the presence of the sons of men!"

Psalm 33:19
"Therefore, since we are receiving a kingdom which cannot be shaken, let us have grace, by which we may serve God acceptably with reverence and godly fear. For our God is a consuming fire."

Hebrews 12:28-29
"Honor all people. Love the brotherhood. Fear God. Honor the king."

1 Peter 2:17
"I know that whatever God does,
It shall be forever.
Nothing can be added to it,
And nothing taken from it.
God does it, that men should fear before Him."

Ecclesiastes 3:14
10 Fearing God quotes
I love quotes because they inspire and motivate us in our daily Christian walk. These fearing God quotes will encourage us to have the fear of the Lord.
"The remarkable thing about God is that when you fear God, you fear nothing else, whereas if you do not fear God, you fear everything else"- Oswald Chambers
"It is only the fear of God that can deliver us from the fear of man" John Witherspoon 
"The fear of men weakens, but the fear of the Lord strengthens." – Remigius
"The time of fear is the time to trust."– John MacBeath
"We fear men so much because we fear God so little." – William Gurnall
"If Jesus in his humanity delighted in the fear of God, surely we need to give serious thought to cultivating this attitude in our lives." – Jerry Bridges
"Nothing is more powerful to overcome temptation than the fear of God." – John Calvin
"But what is this fear of the Lord? It is that affectionate reverence, by which the child of God bends himself humbly and carefully to his Father's law." – Charles Bridges
"The fear of God promotes spiritual joy; it is the morning star that ushers in the sunlight of comfort." – Thomas Watson
"We fear circumstances so much because we fear God so little." LeCrae
A God-fearing woman puts her trust in God. Download the FREE Trusting God Bible verses to encourage and help you connect deeper with God, trust in Him and grow your faith.