We live in a dark and dangerous world where we can feel scared of what might happen to us and our loved ones. Even David in the Bible felt the same way because he had enemies chasing after him. That's why we can look to what he wrote to encourage us through psalms for protection. These are great to hold onto in our times of need.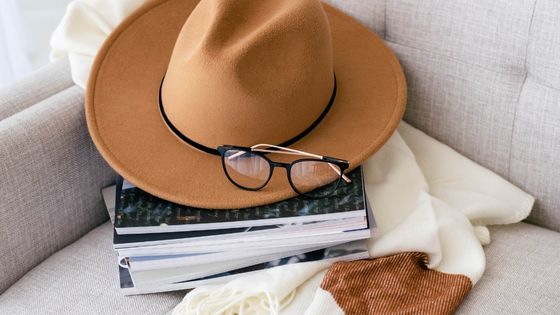 How God protects us from our enemies
We have a real enemy who wants to harm us and cause us evil. He uses people as well in this world to cause others harm.
But God is all-powerful. He is the one we can run to for protection and comfort. In the Bible, we see how God protected His dearly loved children like Job. He puts a hedge around us to keep us safe.
"Then the Lord said to Satan, "Have you considered My servant Job, that there is none like him on the earth, a blameless and upright man, one who fears God and shuns evil?"

So Satan answered the Lord and said, "Does Job fear God for nothing? Have You not made a hedge around him, around his household, and around all that he has on every side? You have blessed the work of his hands, and his possessions have increased in the land. "

Job 1: 8-10
As we will also see from the scriptures below, God sends His angels to shield us and fight for us. Spiritual battles are happening that we may not see with our physical eyes, but we can trust that God is our sanctuary, shield, and shelter.  
20 Powerful Psalms for Protection
Through these inspiring psalms for protection, we can have confirmation and be encouraged that we are safe in God's hands. He is on our side and He promises to never leave nor forsake us. Whenever you feel afraid, you can pray over these scriptures.
"'God is our refuge and strength,
A very present help in trouble."

Psalm 46:1
"Though I walk in the midst of trouble, You will revive me;
You will stretch out Your hand
Against the wrath of my enemies,
And Your right hand will save me."

Psalm 138:7
In times of trouble, we can feel weak and helpless. But God promises to revive us and strengthen us. Jesus Christ is our Lord and Savior seated at the right hand of God in heaven and He will save us from trouble.
"The Lord will preserve him and keep him alive,
And he will be blessed on the earth;
You will not deliver him to the will of his enemies."

Psalm 41:2
How amazing that God promises to keep us alive and bless us on earth. Our enemies will never prevail over us because we serve the Alpha and Omega, the Almighty God who was, is, and is to come.
"You have also given me the shield of Your salvation;
Your right hand has held me up,
Your gentleness has made me great.
You enlarged my path under me,
So my feet did not slip."

Psalm 18:35-36
"The angel of the Lord encamps all around those who fear Him,
And delivers them."

Psalm 34:7
"Many are the afflictions of the righteous,
But the Lord delivers him out of them all."

Psalm 34:19
"You are my hiding place;
You shall preserve me from trouble;
You shall surround me with songs of deliverance. "

Psalm 32:7
When we fear the Lord, He sends His angels to be around us and cover us from the evil one. The Lord is a great deliverer and hiding place. We may go through various troubles in this life, but God promises deliverance from them all.
"Yea, though I walk through the valley of the shadow of death,
I will fear no evil;
For You are with me;
Your rod and Your staff, they comfort me."

Psalm 23:4
"The Lord is on my side;
I will not fear.
What can man do to me?"

Psalm 118:6
"The Lord is my light and my salvation;
Whom shall I fear?
The Lord is the strength of my life;
Of whom shall I be afraid?"

Psalm 27:1
The enemy wants us to be afraid of everything. But God tells us to be courageous, bold, and stand on His promises. When we are safe and secure in God's presence, we experience His wonderful peace.
"I will lift up my eyes to the hills—
From whence comes my help?
My help comes from the Lord,
Who made heaven and earth.

He will not allow your foot to be moved;
He who keeps you will not slumber.
Behold, He who keeps Israel
Shall neither slumber nor sleep."

Psalm 121:1-4
Psalm 121 is such a great chapter to read and pray over. It reminds us that when we feel scared and threatened, our help comes from Jesus Christ. He is the one who died on a hill for us. God created the heavens and the earth which shows His power.
We can't doubt His ability to protect us from harm. The Bible goes on to say He doesn't sleep so we can sleep peacefully knowing that the mighty Lord will keep us safe.  
"I have set the Lord always before me;
Because He is at my right hand I shall not be moved."

Psalm 16:8
"But I will sing of Your power;
Yes, I will sing aloud of Your mercy in the morning;
For You have been my defense
And refuge in the day of my trouble."

Psalm 59:16
"But You, O Lord, are a shield for me,
My glory and the One who lifts up my head."

Psalm 3:3
"You are my hiding place and my shield;
I hope in Your word."

Psalm 119:114
"As for God, His way is perfect;
The word of the Lord is proven;
He is a shield to all who trust in Him."

Psalm 18:30
God is often referred to as a shield in the Bible. We must believe and trust in Him as our protector. He has proven through His word that He keeps His promises.
"But let all those rejoice who put their trust in You;
Let them ever shout for joy, because You defend them;
Let those also who love Your name
Be joyful in You."

Psalm 5:11
God wants to live a joyful life in Him. When we love God and trust in Him to protect us from evil, He will defend us and fight for us always.
"Keep me, O Lord, from the hands of the wicked;
Preserve me from violent men,
Who have purposed to make my steps stumble."

Psalm 140:4
"May the Lord answer you in the day of trouble;
May the name of the God of Jacob defend you;"

Psalm 20:1
Prayer of protection Psalm 91
The last powerful psalm is probably one of the most popular when it comes to protection from evil. When Covid-19 started, our pastor encouraged us to pray this psalm regularly at home and in the church.
So which psalm is a prayer for protection? It's Psalm 91. I've made a FREE printable of this psalm for you to keep, print, and read through regularly as you trust in God's protection.
While troubles, danger, and harm are guaranteed because we have a real enemy, God's protection, deliverance, help, and shield are guaranteed as well. Through these psalms for protection, we can be comforted and have the confidence to trust in God to keep us and our loved ones safe every day.