The Bible says we are in a spiritual battle. We have an enemy out there who's out to harm us and those we love. But we've also been given weapons to win this war. Through these spiritual warfare scriptures, we'll learn how we can walk in victory as Christians.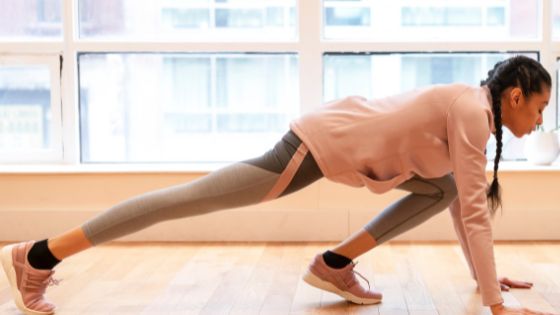 What is the meaning of spiritual warfare?
Spiritual warfare is the existence of spiritual conflict and wars around us. There is enmity between good and evil with God and the angels on one side and the devil with his demons on the other side.
The devil is always out to attack us spiritually and this can manifest physically as well. We need to be aware that the devil is the real enemy but he hides and disguises himself as other people and situations.
All these attacks are meant to frustrate us, make us angry, lure us to turn away from our faith and relationships, and basically cause chaos in our lives.
We see spiritual warfare in the Bible with Jesus and His disciples. At one point, Jesus was speaking to them about God's plan for salvation, that Jesus would suffer, be killed, and be raised from the dead. This is how Peter responded:
"Then Peter took Him aside and began to rebuke Him, saying, "Far be it from You, Lord; this shall not happen to You!"
But He turned and said to Peter, "Get behind Me, Satan! You are an offense to Me, for you are not mindful of the things of God, but the things of men."
Matthew 16:22-23 (NKJV)
Jesus was able to see that the enemy was out to wage war against Him using Peter. In the same way, we need to learn to fight against the real enemy.
"And no wonder! For Satan himself transforms himself into an angel of light."
2 Corinthians 11:14
The devil disguises himself because he is a liar and deceiver.  We start fighting with our spouses, children, and loved ones and not stand and fight against him.
So is there hope for us against such a sly, devious, and manipulative enemy? The Bible sure says there is.
20 Victorious Spiritual Warfare Scriptures
We serve the all-powerful and mighty God. All power, honor, and glory belong to Him. These spiritual warfare bible verses will strengthen you to stand on the victory that we have in Jesus Christ.
Be encouraged to face any battle knowing that God is on your side. Failure and defeat are never an option with Him.
The presence of God is with us all the way and He will strengthen us.
Bible verses about fighting battles
The Bible makes it clear that we are in a spiritual war. While we can't see the war with our physical eyes, there's a fight happening in the spirit.
There's a struggle for our souls and where they belong- whether to God or the enemy. Once we're chosen to get saved, the enemy still fights us.
While we shouldn't focus too much on the enemy as Christians, we need to have an understanding of how he works and schemes against us.
Every soldier knows the importance of preparing for battle and understanding the tactics of the enemy. These spiritual warfare verses help us to be aware of the devil and develop a battle plan of how to overcome him.
"For we are not fighting against flesh-and-blood enemies, but against evil rulers and authorities of the unseen world, against mighty powers in this dark world, and against evil spirits in the heavenly places."

Ephesians 6:12
"For though we walk in the flesh, we do not war according to the flesh.  For the weapons of our warfare are not carnal but mighty in God for pulling down strongholds, casting down arguments and every high thing that exalts itself against the knowledge of God, bringing every thought into captivity to the obedience of Christ,"

2 Corinthians 10:3-5
We're fighting a spiritual war so we need spiritual weapons. A dark world and evil spirits are being sent to destroy us and those we love. They hate God and anything of God.
But the weapons we have to fight against evil are mighty. Anything and anyone that leads us to disobey God is an enemy of God. Even if that's your spouse or a friend. It's a hard truth to swallow but a truth nonetheless.
God is on the throne. No one and nothing can be exalted more than him. When we start prioritizing anything or anyone more than God, we've lost our way. The Bible says we need to bring down and destroy, with God's help anything that seeks to take His position in our lives.
"Be sober, be vigilant; because your adversary the devil walks about like a roaring lion, seeking whom he may devour."

1 Peter 5:8
"The thief does not come except to steal, and to kill, and to destroy. I have come that they may have life, and that they may have it more abundantly."

John 10:10
These bible verses about fighting battles show us that we need to always be alert because the devil is after us.
The enemy is not seeking us to play with us. He's not friendly with us. Rather, he is seeking to destroy us, kill our joy and steal our peace and that of those around us.
That's why we need to fight and overcome sin and temptation because he uses that to destroy our relationship with God and our faith.
Bible verses to destroy evil plans
Now that we're fully aware that the devil is out to get us, we need to stand on God's promises of victory. Because once we're confident in who we are and what God says we can do, we won't fear spiritual attacks against us.
Let's discover some key spiritual warfare verses we can hold onto as believers!
"He who sins is of the devil, for the devil has sinned from the beginning. For this purpose the Son of God was manifested, that He might destroy the works of the devil."

1 John 3:8
"Having disarmed principalities and powers, He made a public spectacle of them, triumphing over them in it."

Colossians 2:15
"And I also say to you that you are Peter, and on this rock I will build My church, and the gates of Hades shall not prevail against it."

Matthew 16:18
"Inasmuch then as the children have partaken of flesh and blood, He Himself likewise shared in the same, that through death He might destroy him who had the power of death, that is, the devil,"

Hebrews 2:14
In these Bible verses about spiritual warfare, we are assured that Jesus Christ came to destroy the devil and his evil plans. Through His death and resurrection, the devil has been rendered powerless.
We can rejoice in this win because while we face battles, we know we're not fighting for victory but from a place of victory already. When Jesus said "it is finished" on the cross, He meant all spiritual wars have been won and victory is now ours in His name.
"For whatever is born of God overcomes the world. And this is the victory that has overcome the world—our faith."

1 John 5:4
"But thanks be to God, who gives us the victory through our Lord Jesus Christ."

1 Corinthians 15:57
"Yet in all these things we are more than conquerors through Him who loved us."

Romans 8:37
"And they overcame him by the blood of the Lamb and by the word of their testimony, and they did not love their lives to the death."

Revelation 12:11
These spiritual warfare scriptures show us that we are overcomers, victorious, more than conquerors. Satan doesn't stand a chance against us though he disguises himself and pretends to be powerful.
The enemy relies on us not knowing these truths about ourselves. That's why he fights against us so we don't read the Bible and know our true identity in Christ. He knows that once we apply God's truths, we'll be truly unstoppable.
"The devil, who deceived them, was cast into the lake of fire and brimstone where the beast and the false prophet are. And they will be tormented day and night forever and ever."

Revelation 20:10
"Therefore rejoice, O heavens, and you who dwell in them! Woe to the inhabitants of the earth and the sea! For the devil has come down to you, having great wrath, because he knows that he has a short time."

Revelation 12:12
"Then He will also say to those on the left hand, 'Depart from Me, you cursed, into the everlasting fire prepared for the devil and his angels."

Matthew 25:41
The devil has already been destroyed. He is like a toothless tiger with the form of power but no real power there. He just deceives us into thinking he has power over us but the truth according to the Bible is he doesn't.
"No weapon formed against you shall prosper,
And every tongue which rises against you in judgment
You shall condemn.
This is the heritage of the servants of the Lord,
And their righteousness is from Me,"
Says the Lord."

Isaiah 54:17
"They surrounded me like bees;
They were quenched like a fire of thorns;
For in the name of the LORD, I will destroy them.

You pushed me violently, that I might fall,
But the Lord helped me."

Psalm 118:12-13
"You must not fear them, for the Lord your God Himself fights for you."

Deuteronomy 3:22
"But the Lord is faithful, who will establish you and guard you from the evil one."

2 Thessalonians 3:3
"The Lord will cause your enemies who rise against you to be defeated before your face; they shall come out against you one way and flee before you seven ways."

Deuteronomy 28:7
God guards us and helps us against the enemy. We don't have to fear because we know the enemy is defeated. These spiritual warfare scriptures give us confidence and encouragement to stand on the truth of God's word and promises to us.