Did you grow up with your father? How was your relationship with him? Our relationships with our fathers are very important as they can affect our relationship with God. Through these Bible verses about fatherhood, we will explore more about the role of fathers according to the Bible.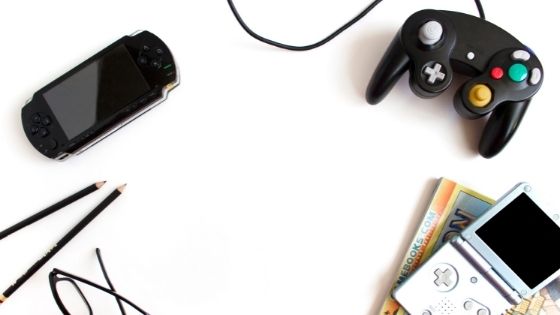 Characteristics of a father according to the Bible
What does the Bible say about fatherhood? Given that God is our Heavenly Father, He is the perfect example of this important role.
We learn from God that fathers sacrifice for their children, protect and provide for them. More importantly, God teaches us the unconditional love fathers should give their kids.
A theme that we will see in the Bible verses about fatherhood is that discipline is part of being a good father. When you love your child, you'll correct them and show them the right way to go. God himself corrects us so we should do the same as parents.
 Another characteristic of a father according to the Bible is that a father always has their child's best interests at heart. They are always on their child's side no matter what so that the child feels safe and secure.
One of the most inspiring stories which Jesus uses to show the characteristics of a good father is the parable of the Prodigal son. We see love, forgiveness, acceptance, and inheritance reflected in this great story.
22 Powerful Bible verses about fatherhood
When we look at fatherhood in the Bible, we should look at God's role as a father first. When we understand how much God cares for us as our Heavenly Father, we can then discover more about what God expects from our earthly fathers.
God is our father
I didn't grow up with my dad in our home because he and my mom divorced when I was a toddler.
Not growing up with my father left a 'gap' in my life. Something was always missing.
Even though I had a great mom, siblings, and extended family I still thought how great it would be to just have my dad in my life. But I thank God, I at least knew my dad and even today we have a good relationship.
I have friends who didn't even know their dads. Those fathers simply walked out and decided not to be part of their children's lives. And that is always heart-breaking.
No matter what your situation is, I want to let you know that we have the original Father, God himself.
Whether you had a good relationship with your father or not, and whether your father met your expectations of a good father or not, know one thing:
Your earthly father is human. Only God is a perfect Father.
Your father isn't and can't be perfect because his abilities are very limited. But you have a good Father, perfect in every way and able to love you perfectly as well.
This truth will help you forgive your father if there is something you are holding onto that he did or didn't do in your life. Let's face it, daddy issues are real.
God the father Bible verses
God is our Heavenly Father and he leads the way for our earthly fathers to follow. These scriptures about fatherhood encourage us to find security, peace, and love in Him.
"A father of the fatherless, a defender of widows,
Is God in His holy habitation."

Psalm 68:5
"For as many as are led by the Spirit of God, these are sons of God."

Romans 8:14
"Behold what manner of love the Father has bestowed on us, that we should be called children of God! Therefore the world does not know us, because it did not know Him."

1 John 3:1
"For you did not receive the spirit of bondage again to fear, but you received the Spirit of adoption by whom we cry out, "Abba Father."

Romans 8:15
"I will be a Father to you,
And you shall be My sons and daughters,
Says the Lord Almighty."

2 Corinthians 6:18
God as a father shows us his unfailing love. We're never alone even when our earthly fathers are absent because the Lord is a father to those without fathers. He has chosen us and adopted us as His children.
"Do not fear, little flock, for it is your Father's good pleasure to give you the kingdom."

Luke 12:32
"Look at the birds of the air, for they neither sow nor reap nor gather into barns; yet your heavenly Father feeds them. Are you not of more value than they?"

Matthew 6:26
In these encouraging bible verses about fatherhood, we learn that God loves to take care of our needs. He doesn't want us to worry and stress ourselves about what tomorrow will bring. Rather, we should learn to trust Him and His provision and protection.
God protects us the same way a pregnant mama protects her baby. That infant is hidden in its moms' belly. Whatever happens to the mom, the infant is safe.
I know of a friend who even fell down the stairs when they were pregnant and got hurt but their baby remained safe because they were hidden.
That's how protected you are in God. When God is your Father, He protects you, He fights all your battles for you. Because as a good Father, He makes sure his children are safe.
"For God so loved the world that He gave His only begotten Son, that whoever believes in Him should not perish but have everlasting life."

John 3:16
One sure way you know someone loves you is through what they give you. And I don't even mean just presents, but someone who gives you their heart, time, energy, or space proves their love. 
When you love, you give and you give your best. God is our father and He loved us so much that He gave us His best- His one and only Son Jesus Christ. God showed us His amazing grace by sending Jesus to come and die for us so that we may be saved and be reconciled with God.
"What then shall we say to these things? If God is for us, who can be against us?"

Romans 8:31
As a good Father, God is on our side, no matter what the world may want us to believe. He has our best interests at heart. He rejoices over his children.
"But now, O Lord,
You are our Father;
We are the clay, and You our potter;
And all we are the work of Your hand."

Isaiah 64:8
"One God and Father of all, who is above all, and through all, and in you all."

Ephesians 4:6
Bible verses about a father's love
How does a father show love to his children? In these Bible verses, we learn the importance of discipline, training, and guiding a child as important ways of expressing a father's love.
"He who spares his rod hates his son,
But he who loves him disciplines him promptly."

Proverbs 13:24
"My son, do not despise the chastening of the Lord,
Nor detest His correction;
For whom the Lord loves He corrects,
Just as a father the son in whom he delights."

Proverbs 3:11-12
"Chasten your son while there is hope,
And do not set your heart on his destruction."

Proverbs 19:18
"If you endure chastening, God deals with you as with sons; for what son is there whom a father does not chasten?"

Hebrews 12:7
No one likes to be disciplined but it's necessary as a way to correct and teach the right way we should go. It also helps us to be obedient. Disciplining lovingly is important for fathers. It should be done in the context of a loving relationship.
Most fathers are disciplinarians only. But this is not God's way. God is loving and yet also corrects us because He wants us to live in a godly manner that pleases Him.
"Train up a child in the way he should go,
And when he is old he will not depart from it."

Proverbs 22:6
"as you know how we exhorted, and comforted, and charged every one of you, as a father does his own children, that you would walk worthy of God who calls you into His own kingdom and glory."

1 Thessalonians 2:11-12
In these scriptures about fatherhood, we see that one of the roles of a father is to train and teach his child in God's ways from the time they're young. He should teach God's values, principles, and patterns for the child to follow. This also works if the father is a living example of the teachings.
Raising children that are God-fearing, confident and wise doesn't just happen overnight. It takes prayer, intentionality and training on the part of the father.
A father also shows his love by encouraging his children and comforting them when they're hurt or in any kind of pain. They guide their children to live lives of honor and integrity.
Bible verses about being a good father
Most dads aim to be good fathers. Let's discover what the Bible says about being a good father to your children.
"Or what man is there among you who, if his son asks for bread, will give him a stone? Or if he asks for a fish, will he give him a serpent? If you then, being evil, know how to give good gifts to your children, how much more will your Father who is in heaven give good things to those who ask Him!"

Matthew 7:9-11
A good father wants to see their child happy at all times. So when the kids ask for something, he doesn't hesitate to get it for them. This might even be a sacrifice for him but he does it to see the joy on his child's face.
In the same manner, God is faithful to answer our prayers and give us what we ask of him because we are His dearly loved children.
"A good man leaves an inheritance to his children's children,
But the wealth of the sinner is stored up for the righteous."

Proverbs 13:22
These bible verses about fatherhood show us that being a good father means providing for your child's present and future needs. It means planning, saving, investing, and making sure your kids don't suffer when you're no longer on this earth. This is the same way God is making sure our future and eternity are already taken care of.
"In My Father's house are many mansions; if it were not so, I would have told you. I go to prepare a place for you."

John 14:2
Fathers should have compassion for their children. This is the same way God shows love and compassion to those who fear Him.
"As a father pities his children,
So the Lord pities those who fear Him."

Psalm 103:13
"Fathers, do not provoke your children, lest they become discouraged."

Colossians 3:21
Maybe your earthly father didn't choose you, or was absent, or chose to love another sibling more than you. Whatever the circumstances with your earthly father, know that the good Father in heaven chose you. Simple.
And a girl who has been chosen is confident.
So put a spring in your step like a chosen girl and live your best life. I pray that these scriptures about fatherhood will remind you to never doubt that God wanted you. He saved you, rescued you, loves you, corrects you, protects you, provides for you, and is always on your side.