What does the Bible say about facing your fears?
Fear is normal but dangerous. So many times, we are held back from our goals and dreams by fear. We get scared of taking the first step, approaching an important person, or even speaking out. Through these empowering scriptures about fear, we will learn how the Bible can help us overcome fear and experience God's peace.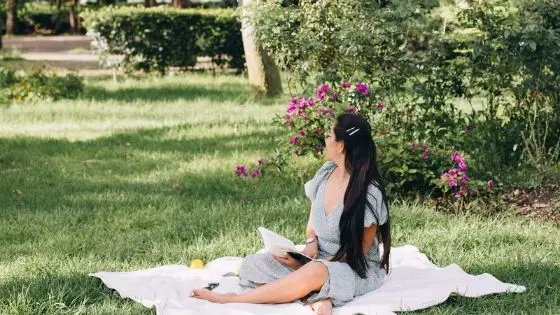 What God says about fear and anxiety
Through the Bible verses about fear, we will see that God constantly tells us to "fear not". God wants us to live a life of peace, not constant turmoil, worry, and anxiety. The truth is fear can cause us stress, sleepless nights and make us physically sick with stomach aches, headaches, and even spike our blood pressure.
Jesus says that he came to give us abundant life and that does not include fear and anxiety.
"The thief does not come except to steal, and to kill, and to destroy. I have come that they may have life, and that they may have it more abundantly."

John 10:10 (NKJV)
God doesn't promise us a life without problems and challenges. The Bible tells us not to be scared but rather put our trust in God so He can help us overcome the trials and tribulations we face in life.
Through the scriptures below, we will explore even more what God says about fear and anxiety.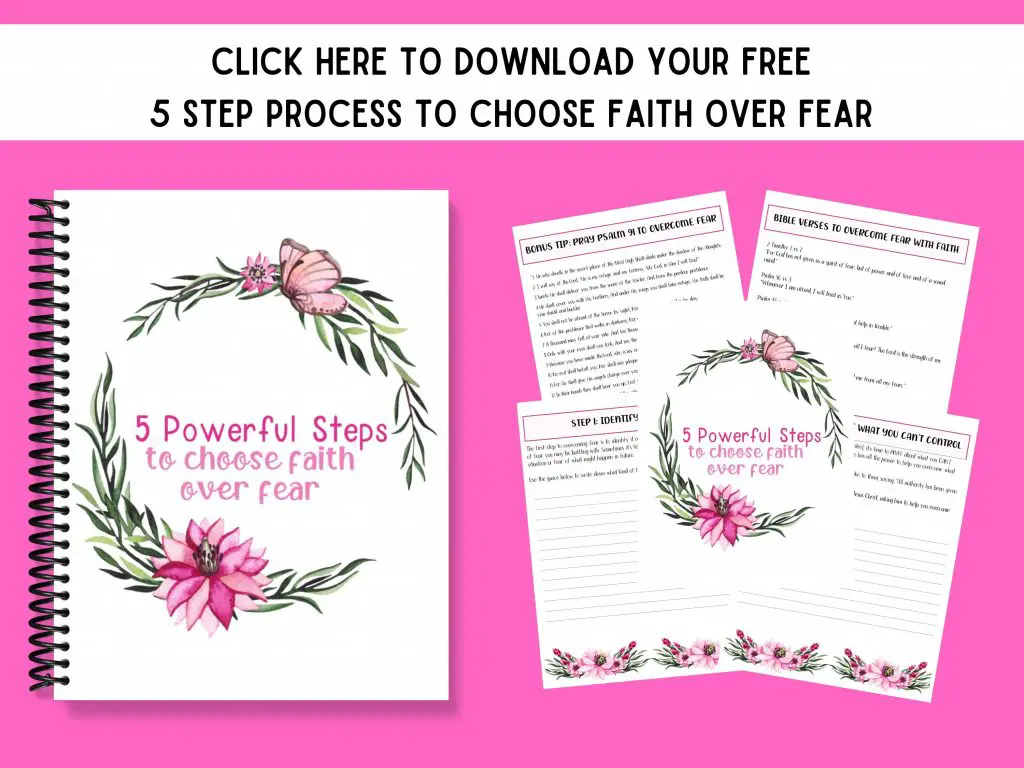 Scriptures about fear
If you're tired of being held back in life by fear, then these Bible verses about overcoming fear will be great for you to hold onto. Memorizing these scriptures and using them whenever you get scared will help you walk in truth and victory.
"Fear not, for I am with you;
Be not dismayed, for I am your God.
I will strengthen you,
Yes, I will help you,
I will uphold you with My righteous right hand."

Isaiah 41:10
"For God has not given us a spirit of fear, but of power and of love and of a sound mind."

2 Timothy 1:7
Abraham, Moses, David, Peter, and many other Bible giants we look up to faced the spirit of fear in the Bible. But they understood that God doesn't give us that fear. Instead, God gives us the spirit of power to overcome fear, love, and a sound mind to make good decisions.
"Whenever I am afraid, I will trust in You. In God (I will praise His word),

In God I have put my trust; I will not fear. What can flesh do to me?"

Psalm 56:3-4
This scripture about fear shows us that we need to make up our minds not to fear. We have to choose to let go and let God. In those moments when we're overwhelmed and scared, we need to decide to trust God and hold onto His powerful promises.
"Be anxious for nothing, but in everything by prayer and supplication, with thanksgiving, let your requests be made known to God; and the peace of God, which surpasses all understanding, will guard your hearts and minds through Christ Jesus."

Philippians 4:6-7
How do you overcome fear and anxiety in the Bible? Through prayer, supplication, and thanksgiving. When we tell God what we're scared of and remember to give Him thanks for all He's done including answering our prayers, He will surely bless us with His extraordinary peace that surpasses human understanding.
That's an amazing promise God gives us and one we can hold onto always.
"I sought the Lord, and He heard me,
And delivered me from all my fears."

Psalm 34:4
I love this Bible verse about fear. It's a reminder that there's no challenge that's too big for God. He will deliver us from all our fears and not some of them. Whether you're scared of the dark or scared of death, God promises to deliver you from it all. Hold on to that promise.
"For you did not receive the spirit of bondage again to fear, but you received the Spirit of adoption by whom we cry out, "Abba, Father."

Romans 8:15
"Peace I leave with you, My peace I give to you; not as the world gives do I give to you. Let not your heart be troubled, neither let it be afraid."

John 14:27
When Jesus was about to leave the world, He left us with some great words we can hold onto. This is one of those important words. This world or anything in it will never give us peace, only Jesus can give us His peace which we need to help us overcome fear in life.
"Yea, though I walk through the valley of the shadow of death,
I will fear no evil;
For You are with me;
Your rod and Your staff, they comfort me."

Psalm 23:4
In one of the most popular chapters in the Bible, Psalm 23, David talks about fear. In the face of danger and unimaginable trials, David was comforted and strengthened by God's presence. He knew God would guide and lead Him always so He didn't need to be afraid. This is one powerful scripture on fear not in the Bible.
"There is no fear in love; but perfect love casts out fear, because fear involves torment. But he who fears has not been made perfect in love."

1 John 4:18
When we receive God's amazing and unconditional love, it helps us to overcome fear. The love Jesus Christ proved on the cross through his death helps us face and overcome fear.
"The Lord is on my side;
I will not fear.
What can man do to me?"

Psalm 118:6
"Say to those who are fearful-hearted,
"Be strong, do not fear!
Behold, your God will come with vengeance,
With the recompense of God;
He will come and save you."

Isaiah 35:4
"The Lord is my light and my salvation;
Whom shall I fear?
The Lord is the strength of my life;
Of whom shall I be afraid?"

Psalm 27:1
"Therefore humble yourselves under the mighty hand of God, that He may exalt you in due time, casting all your care upon Him, for He cares for you."

1 Peter 5:6-7
"So we may boldly say:

"The Lord is my helper;
I will not fear.
What can man do to me?"

Hebrews 13:6
"You must not fear them, for the Lord your God Himself fights for you."

Deuteronomy 3:22
 "Do not fear, little flock, for it is your Father's good pleasure to give you the kingdom."

Luke 12:32
"As soon as Jesus heard the word that was spoken, He said to the ruler of the synagogue, "Do not be afraid; only believe."

Mark 5:36
"Have I not commanded you? Be strong and of good courage; do not be afraid, nor be dismayed, for the Lord your God is with you wherever you go."

Joshua 1:9
"Be strong and of good courage, do not fear nor be afraid of them; for the Lord your God, He is the One who goes with you. He will not leave you nor forsake you."

Deuteronomy 31:6
The fear of the Lord
While God wants us to overcome the fear of people, the future, events, and death, He does want us to fear Him. To fear God is to revere Him and be in awe of His power and glory. These Bible verses about fearing God will help us understand more the importance of having the right kind of fear.
"Praise the Lord!

Blessed is the man who fears the Lord,
Who delights greatly in His commandments."

Psalm 112:1
"The secret of the Lord is with those who fear Him,
And He will show them His covenant."

Psalm 25:14
"The fear of the Lord is a fountain of life,
To turn one away from the snares of death."

Proverbs 14:27
"The fear of the Lord leads to life,
And he who has it will abide in satisfaction;
He will not be visited with evil."

Proverbs 19:23
Fear is not something we can run away from. But it's surely something we can overcome. As we hold on to God's word and His promises which we have seen in these empowering scriptures about fear, we can start to walk in victory and experience God's wonderful peace.
Faith over Fear Free Workbook
If you are ready to overcome fear and boldly walk in faith I've developed the perfect resource for you. This actionable workbook has a step-by-step process to help you along the journey to peace.
Download the FREE printable workbook below.