Do you ever sit down with your gratitude journal to give thanks to God for all His goodness and blessings in your life but struggle with specific examples to write? This is where gratitude journal prompts come in. These unique and helpful gratitude prompts provide cues to jog your memory and remind you of all God has done in your life that you should be giving Him thanks for.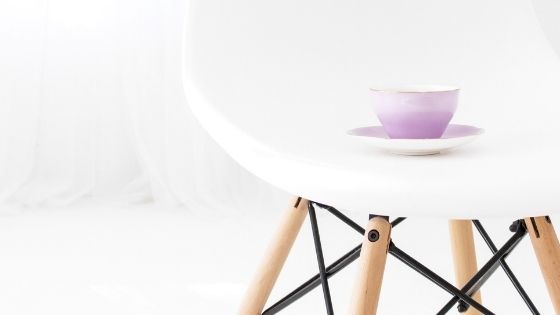 How do you express your gratitude to God?
We know it's important to give thanks to God but sometimes we struggle with how to do it. There are a few ways we can express our gratitude to God such as:
1. Prayer
When we pray to God, we don't only need to go to Him with a list of all the things we need and want. If our kids come to us only with requests and never appreciating what they have already or what we've done for them, we would probably not be happy with that.
Sometimes you can just pray and give thanks to God for all He's done in your life. No requests, just thanksgiving.
2. Worship
Worshipping God helps us focus on God, not on us. When we give God the glory, we show that we appreciate Him and all He's done and continues to do in our lives. Worship helps us grow spiritually and grow closer to God.
3. Develop an attitude of gratitude
Expressing gratitude to God can even come through our attitude and actions. What do we say when we're around others? What do we say when things don't go our way?
If we always complain and play the blame game, we can become negative and have a bad attitude. Developing an attitude of gratitude shows God that we truly are thankful in all situations because we trust that God is in control of it all.
4. Gratitude Journal
A consistent way of giving thanks to God is through a gratitude list which you write down in a Gratitude Journal. This helps you to develop an attitude of gratitude. You can start with a 30-day gratitude journal. Using gratitude journal prompts will help you put together a daily gratitude list.
10 Gratitude Bible Verses
But what does the Bible say about giving thanks to God? These gratitude verses will help us understand the power of thanksgiving to God.
Psalms of praise and thanksgiving
In these psalms of gratitude, praise, and thanksgiving to God, David, the Psalmist encourages us to worship God as a way of expressing our gratitude. He is our Creator, the Most High God. Worship is a good practice for us because worship gives glory to God and even lifts our spirits as well.
"It is good to give thanks to the Lord,
And to sing praises to Your name, O Most High;"

Psalm 92:1 (NKJV)
"I will praise the Lord according to His righteousness,
And will sing praise to the name of the Lord Most High."

Psalm 7:17
"I will praise the name of God with a song,
And will magnify Him with thanksgiving."

Psalm 69:30
"You are my God, and I will praise You; You are my God, I will exalt You. Oh, give thanks to the Lord, for He is good!
For His mercy endures forever."

Psalms 118:28-29
Bible verses about being thankful for blessings
Giving thanks to God for everything helps us appreciate what we have and stop comparing ourselves with others. It humbles us to know that God is still good and faithful even when we're not. These gratitude verses encourage us to have grateful hearts.
"Oh, give thanks to the Lord!
Call upon His name;
Make known His deeds among the peoples!"

1 Chronicles 16:8
"giving thanks always for all things to God the Father in the name of our Lord Jesus Christ,"

Ephesians 5:20
"We give thanks to God always for you all, making mention of you in our prayers,"

1 Thessalonians 1:2
" in everything give thanks; for this is the will of God in Christ Jesus for you."

1 Thessalonians 5:18
"Every good gift and every perfect gift is from above, and comes down from the Father of lights, with whom there is no variation or shadow of turning."

James 1:17
But thanks be to God, who gives us the victory through our Lord Jesus Christ.

1 Corinthians 15:57
25 Unique Gratitude Journal Prompts
Have you ever asked yourself the question: "what should I put on my gratitude list?'' Gratitude journal prompts are "thought starters" that guide you and remind you of what else you need to be thankful for. We'll start with some great prompts from the Bible
6 Gratitude Journal Prompts from Psalm 103
When we look at just 1 Chapter in the Bible Psalm 103 we find that God has given us a lot of benefits and blessings we can be thankful for. These would be great to use in your Journal!
1. God's forgiveness
Our sins are forgiven through the death of Jesus Christ on the Cross. Not some of our sins but all of our sins. The fact that we are free from the guilt and shame that comes from sin is something that we should be grateful for.
Forgiveness is not easy for us as believers. But when we remember that all our iniquities have been forgiven, it helps us to be able to forgive those who have offended us. We should all be so grateful to God for his indescribable forgiveness towards us.
2. God's healing power
My mom tells the story of how I fell sick with meningitis when I was a baby. And how she had to sleep on the hospital floor for days while I got treatment (the struggle was real). The situation was so serious that the doctors thought I wouldn't make it. So when I look at my life today, I know for sure it's a miracle.
There have been many more diseases that God has healed me from. I grew up being asthmatic but now that's a thing of the past. I had a condition called pre-eclampsia during my first pregnancy. Again doctors thought I would die, yet here I am, a living miracle.
We are reminded in this chapter that God heals us from all diseases. What diseases has he healed you from? It's important to remember God's healing power and give thanks to Him when you write your gratitude list in your Journal.
3. God's amazing grace
Don't we all just love the popular hymn "Amazing Grace"? It's a great reminder of how God gives us his grace even though we're undeserving.
" For the wages of sin is death, but the gift of God is eternal life in Christ Jesus our Lord. "

Romans 6:23
What we deserved as sinners before God saved us by His grace was death. We were doomed, destined for death and destruction. Separated from God in this life and the next life.
But God has redeemed us and given us eternal life. We can live abundantly and our future is secure now. What a reason to express gratitude to God!
4. God's love is a daily gratitude prompt
When I think of the power of God's love for us as His children, I'm humbled and overwhelmed by it all. The Cross is the evidence of His deep and unconditional love for us.
God chooses to have compassion on us. He is kind, caring, and calm towards us and we ought to show our gratitude to Him. His love is a gratitude prompt we can be thankful for daily.
5. God has shown us great mercy
Imagine if God would punish us according to what our sins deserve? Where would we find ourselves? In deep trouble, I can tell you that.
The fact that God doesn't punish us the way we deserve is something we should be thankful for daily. We sinned against Him and He still loved us though He is Holy and without sin.
God hates sin, but despite that, His mercies towards us are fresh and new each morning. Our hearts are full of gratitude because we experience His mercy daily.
6. God's power
The God we serve is powerful. His Kingdom is established in heaven and it rules over all the kingdoms on earth as well. We are thankful to God because He reigns!
God is so powerful that He gives us all we need- physically and spiritually. He has blessed us with all spiritual blessings. We are His children so He knows what we need and ensures we are provided for.
The Lord God fights for us- battles that we do not see. Spiritual battles are happening and the Lord is defending and protecting us.
Because He's all-powerful, God knows us, sees us, and understands us perfectly.  He is our Creator after all.  God's power is a unique gratitude prompt to include in your gratitude list because you experience it daily.
19 More Gratitude Prompts
Instead of focusing on the troubles of this world, perhaps we should re-focus all that time, thought, and energy into all of God's blessings and being grateful to Him. It sure does make a difference! These are 19 more unique gratitude prompts that you might not have thought of before that you can include in your gratitude journal.
Spiritual Growth
A family tradition
Favorite Book of the Bible
An experience you had
My favorite Bible Character
Something in nature
A lesson learned
A compliment I received
My favorite season
My favorite hymn
Hope in God
My favorite meal
Talents or skills I have
My favorite meal
My heritage
My city, town, or country
A happy memory
My core values
A dream that came true
Ready to grow in having an attitude of gratitude? Then I invite you to start with the 30-day Gratitude Journal. The 25 gratitude prompts are in the Journal and another 25. You'll find 30 gratitude verses to reflect on, 30-Day gratitude list pages, a daily gratitude journal, habit tracker and more to establish and grow a new gratitude habit.
You have a choice of 2 designs- minimalist and floral design. Grab yours, today!