In a perfect world, we would never choose pain, sorrow, loss, or go through grief. But we live in an imperfect world when at one point or another we will be hurt. But God's word offers strength, encouragement, hope, and comfort in these 27 scriptures for grief. We can pray over these words and offer them to others who are hurting.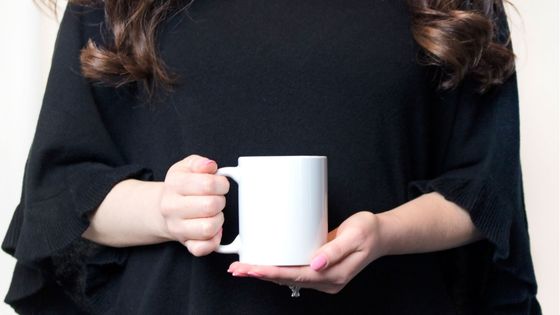 What does the Bible say about grief and sorrow?
When we talk about grief, it mainly refers to the death of a loved one. But know that grief, sorrow, and loss can also be experienced when you go through migration, imprisonment, terminal illness, miscarriage, divorce, aging, retirement, retrenchment, or children moving out of the home.
In all these instances and events, grief becomes the process of letting go of what was and becoming ready for a new beginning. We are creatures of habit and we get used to and comfortable with the situations we find ourselves in. But one certain thing is change and transition so we need to learn how to manage and deal with the transitions we go through.
These scriptures for grief will help you prepare for and deal with grief and face the new normal no matter how painful it is.
The Bible makes it clear that grief and feeling sorrow is normal and makes us human. Men especially and even some women have grown up with the narrative that crying when one experiences pain is a sign of weakness. I actually think that's one of the good reasons Jesus did this:
"Jesus wept."

John 11:35
As our leader, example, friend, Savior, King and the Son of God Jesus cried. He permits us to do the same. That's so encouraging to know, right?
27 Comforting scriptures for grief
There are 5 stages of grief that we experience to varying degrees. These are denial, anger, bargaining, depression, and acceptance. When you go through grief and sorrow you can alternate between these stages and that's normal.
These bible verses about grief will guide you to start healing and lean on God's word to help you through this difficult season no matter which stage of grief you find yourself in.
Bible verses for comfort and strength
When you are going through loss you feel weak physically, spiritually, mentally, and emotionally and you need to hold onto the word of God. Being around people who are encouraging, kind, loving, and godly will also provide you with the strength you need in difficult seasons.
"My flesh and my heart fail;
But God is the strength of my heart and my portion forever."

Psalm 73:26
"My soul melts from heaviness;
Strengthen me according to Your word."

Psalm 119:28
"The Lord is my rock and my fortress and my deliverer;
My God, my strength, in whom I will trust;
My shield and the horn of my salvation, my stronghold."

Psalm 18:2
I appreciate these psalms of strength because they show us that God becomes our strength when we are weak. He is the Rock that we can lean on to help us move forward. He will preserve and protect you if you will only trust in Him and have faith in Him.
"Fear not, for I am with you;
Be not dismayed, for I am your God.
I will strengthen you,
Yes, I will help you,
I will uphold you with My righteous right hand."

Isaiah 41:10
"And I will pray the Father, and He will give you another Helper, that He may abide with you forever—"

John 14:16
"For I, the Lord your God, will hold your right hand,
Saying to you, 'Fear not, I will help you.'"

Isaiah 41:13
When you go through grief and loss, you can have fear for the future because it's unknown. Your whole world is shaken and you wonder if you can make it through.
But God tells us to "fear not." He has sent the Holy Spirit to help and heal us from pain. He will hold us in His loving arms and help us put one foot in front of the other and move forward.  Knowing that help is at hand will strengthen us in the hard seasons of life.
Bible verses for comfort and encouragement
I remember losing my first baby from pre-eclampsia years ago. What helped me heal was the encouragement of those around me especially other fellow Christians who spoke Bible verses to me. God's word is important because it heals and comforts us always.
So many thoughts run through your head in times of grief.  That's why we need to hold onto the truth of God's word and not let the situation or the lies of the devil influence our thoughts, attitudes, and actions.
"The Lord is near to those who have a broken heart,
And saves such as have a contrite spirit."

Psalm 34:18
"Yea, though I walk through the valley of the shadow of death,
I will fear no evil;
For You are with me;
Your rod and Your staff, they comfort me."

Psalm 23:4
"When you pass through the waters, I will be with you;
And through the rivers, they shall not overflow you.
When you walk through the fire, you shall not be burned,
Nor shall the flame scorch you."

Isaiah 43:2
God draws near to us, and He wants us to draw near to Him in times of pain. As our Creator, He is aware that this is a sensitive time, and we are vulnerable. So, He becomes even closer when we are broken-hearted.
Through prayers of comfort, we will experience the powerful and encouraging presence of God. He will remind us that even though we may think this is the end, He gives us hope and courage to go on.
"This is my comfort in my affliction,
For Your word has given me life."

Psalm 119:50
"For He has not despised nor abhorred the affliction of the afflicted;
Nor has He hidden His face from Him;
But when He cried to Him, He heard."

Psalm 22:24
God hears our cries and comforts us because He cares and is a loving Father. He doesn't turn away from us when we're hurting but stands with us. The promises of God give us life and encourage us through it all.
"And God will wipe away every tear from their eyes; there shall be no more death, nor sorrow, nor crying. There shall be no more pain, for the former things have passed away."

Revelation 21:4
"For His anger is but for a moment,
His favor is for life;
Weeping may endure for a night,
But joy comes in the morning."

Psalm 30:5
"To everything there is a season,
A time for every purpose under heaven:

A time to be born,
And a time to die;
A time to plant,
And a time to pluck what is planted;"

Ecclesiastes 3:1-2
These comforting bible verses for grief help us understand that "this too shall pass." It gives us hope to know that there is a time for everything and while grieving is a painful time, it will pass. Not only here on earth but one day in heaven there will no longer be any suffering and pain.
Comforting Bible verses for the death of a loved one
One of the hardest seasons you can pass through is losing a loved one or seeing someone you're close to losing someone dear to them. The word of God encourages us to stand with those who weep, pray for them and show them love in any way we can.
"Rejoice with those who rejoice, and weep with those who weep."

Romans 12:15
"From the end of the earth I will cry to You,
When my heart is overwhelmed;
Lead me to the rock that is higher than I."

Psalm 61:2
"For You will light my lamp;
The Lord my God will enlighten my darkness."

Psalm 18:28
"I pour out my complaint before Him;
I declare before Him my trouble."

Psalm 142:2
"casting all your care upon Him, for He cares for you."

1 Peter 5:7
It's good to give people permission to grieve and cry in a safe space and allow those emotions to be released. Holding onto pain can be detrimental in the future. When you are in a dark place, the Lord will be your light. Pour out your heart to Him whether it's anger, fear, or hopelessness, and allow Him to be your Rock in this season.  
The time of grief is not easy to remember that God is for us and He loves and cares for us. But it is true. And we can pray that this truth will heal and comfort us when we're hurting.
"Let not your heart be troubled; you believe in God, believe also in Me."

John 14:1
"Blessed are those who mourn,
For they shall be comforted."

Matthew 5:4
"He heals the brokenhearted
And binds up their wounds."

Psalm 147:3
"You number my wanderings;
Put my tears into Your bottle;
Are they not in Your book?"

Psalm 56:8
"Surely He has borne our griefs
And carried our sorrows;
Yet we esteemed Him stricken,
Smitten by God, and afflicted."

Isaiah 53:4
 "For I consider that the sufferings of this present time are not worthy to be compared with the glory which shall be revealed in us."

Romans 8:18
"My sheep hear My voice, and I know them, and they follow Me. And I give them eternal life, and they shall never perish; neither shall anyone snatch them out of My hand. My Father, who has given them to Me, is greater than all; and no one is able to snatch them out of My Father's hand."

John 10:27-29
"Then Job arose, tore his robe, and shaved his head; and he fell to the ground and worshiped. And he said:
"Naked I came from my mother's womb,
And naked shall I return there.
The Lord gave, and the Lord has taken away;
Blessed be the name of the Lord."

In all this Job did not sin nor charge God with wrong."

Job 1:20-22
There are powerful lessons from the story of Job that we can look to in times of grief. Here is a man who lost everything-wealth, health, family, and friends yet his faith in God remained intact. He worshipped God in his pain and understood that God would work out everything in the end.
My prayer is that these encouraging scriptures for grief would help you on the journey to healing as you find comfort in the power of God's word.