If you've ever been betrayed by someone close to you, hurt by your spouse, sibling, parent, colleague, or friend then these 27 helpful scriptures about forgiveness are for you. Even as Christians we're not exempt from pain and heartache but God calls us to live a life of forgiveness.
What does the Bible say about forgiveness?
Forgiveness is one of the biggest themes of the Bible, particularly in the New Testament. Closely linked to love, you can't love someone and not forgive them. The reason why Jesus Christ came to earth was to prove God's unfailing love for us as His children, redeem us and reconcile us to God.
Through the death of Jesus Christ, we have experienced the forgiveness of God. We're not forgiven because we deserve it, but because of God's amazing grace for us. The Lord expects us to share that same forgiveness we've experienced with others who have hurt us.
It's not easy to forgive those who hurt you but God through His word offers us help and strength to do it through His Holy Spirit. Once you've experienced the deep forgiveness God has blessed us with,  you can commit to forgiving others as well.
There are a few great examples of forgiveness in the Bible. The story of the prodigal son is one that we can look up to showing a father's forgiveness for his child. Even when the son deserved punishment and to face the consequences of his actions we see his father opening his arms to rather offer him love, support, and forgiveness.
Joseph is also an example of forgiveness. Even though his brothers hurt him badly by selling him off into slavery and he suffered considerably in Egypt, He did not hold this against them. Instead, he found a way to let go of the pain and be reconciled with them.
When his brothers expected him to repay them for the evil they committed against him, this is what he said instead:
"Joseph said to them, "Do not be afraid, for am I in the place of God? But as for you, you meant evil against me; but God meant it for good, in order to bring it about as it is this day, to save many people alive."

Genesis 50:19-20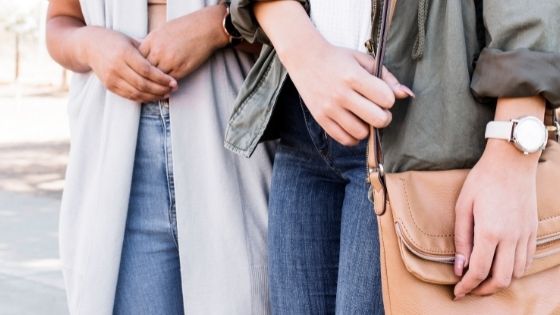 Helpful Scriptures about forgiveness
The power of forgiveness is that it sets us free from bondage and helps us experience freedom and love. There's no room for grudges and revenge in God's kingdom. Faith, love, hope peace, joy, and righteousness are what God's kingdom is about.
Check out these helpful scriptures about forgiveness.
Bible verses about forgiveness of sins
God forgives our sins because He loves us. All of us have sinned before God yet He offers us His mercy. However, this should not be seen as a license to keep sinning intentionally. Instead, God's forgiveness should inspire us to repentance and live a holy life that pleases Him.
These are important and powerful bible verses about forgiveness of sins.
"He has delivered us from the power of darkness and conveyed us into the kingdom of the Son of His love, in whom we have redemption through His blood, the forgiveness of sins."

Colossians 1:13-14
"To Him all the prophets witness that, through His name, whoever believes in Him will receive remission of sins."

Acts 10:43
These are encouraging bible verses about forgiveness from God. We have been delivered from sin and darkness and ushered by God's grace into His kingdom of light. Through the blood of Jesus Christ shed on the Cross, we have been redeemed and reconciled to God.
How do we receive forgiveness from God? We receive it by faith in Jesus and believing His name and power. The Lord offers us His forgiveness and we have to believe and accept it then let it lead us to live a righteous life.
"Then Peter said to them, "Repent, and let every one of you be baptized in the name of Jesus Christ for the remission of sins; and you shall receive the gift of the Holy Spirit."

Acts 2:38
"Repent therefore and be converted, that your sins may be blotted out, so that times of refreshing may come from the presence of the Lord,"

Acts 3:19
"If we confess our sins, He is faithful and just to forgive us our sins and to cleanse us from all unrighteousness."

1 John 1:9
Once we receive forgiveness from God and start knowing Him through His Word, we become aware of the sin in our own lives. God has a part to play in forgiving us and we also have a part.
Our part is to confess our sins and repent of any wrongdoing before God. When we do that we experience freedom, and refreshment. We can then start afresh with a new mind and heart full of love.
"I write to you, little children,
Because your sins are forgiven you for His name's sake.

1 John 2:12
"then He adds, "Their sins and their lawless deeds I will remember no more."

Hebrews 10:17
"I, even I, am He who blots out your transgressions for My own sake;

And I will not remember your sins."

Isaiah 43:25
"Who is a God like You, Pardoning iniquity

And passing over the transgression of the remnant of His heritage?

He does not retain His anger forever, Because He delights in mercy."

Micah 7:18
"To the Lord our God belong mercy and forgiveness, though we have rebelled against Him."

Daniel 9:9
I appreciate these scriptures about forgiveness. God delights in mercy and forgiveness. He forgives and forgets our sins against Him. His mercies are new for us each morning.
There is surely no one like our God. He continues to love us and gives us a second, third, and a hundred chances as long as we repent and accept His love and mercy.
Bible verses about forgiving yourself
Once we've accepted and believed that God forgives us, we need to also forgive ourselves, especially for mistakes in the past that continually come to mind. These encouraging Bible verses about forgiving yourself focus on our renewal and experiencing a fresh start in God.
Once you learn to forgive yourself for what God has already forgiven you for, you experience the perfect peace of God.
"There is therefore now no condemnation to those who are in Christ Jesus, who do not walk according to the flesh, but according to the Spirit."

Romans 8:1
If God doesn't condemn us and hold us hostage to our mistakes and sins, then why should we. When we walk according to the Holy Spirit, we have faith that God has forgiven us and we can walk in victory.
"Therefore, if anyone is in Christ, he is a new creation; old things have passed away; behold, all things have become new."

2 Corinthians 5:17
"He has put a new song in my mouth—
Praise to our God;
Many will see it and fear,
And will trust in the Lord."

Psalm 40:3
"Blessed be the God and Father of our Lord Jesus Christ, who according to His abundant mercy has begotten us again to a living hope through the resurrection of Jesus Christ from the dead,"

1 Peter 1:3
Once we're in Christ, in God's eyes we're new creations. The old and all its darkness is gone and we have new priorities, beliefs, behaviors, and thoughts. We're no longer focusing on the past but on the present and amazing future God has for us. That will help us forgive ourselves.
Scriptures about forgiving others
Forgiving those who've hurt you can be difficult but it's not impossible. God offers us His help and guidance to take the steps we need to love and forgive others. These are inspiring bible verses about forgiving others to help us on the journey.
"Then Peter came to Him and said, "Lord, how often shall my brother sin against me, and I forgive him? Up to seven times?"

Jesus said to him, "I do not say to you, up to seven times, but up to seventy times seven."

Matthew 18:21-22
Peter asked a great question about forgiving others. He wanted Jesus Christ to tell him how many times he should forgive his brother. He wanted a maximum number, a limit he could target, a threshold.
But Jesus told him there's no limit to the number of times you can forgive someone. You do it as long as it's necessary. God doesn't have a threshold to how much he forgives us so we learn from Him to do the same.
"And be kind to one another, tenderhearted, forgiving one another, even as God in Christ forgave you."

Ephesians 4:32
"For if you forgive men their trespasses, your heavenly Father will also forgive you. But if you do not forgive men their trespasses, neither will your Father forgive your trespasses."

Matthew 6:14-15
We forgive because we've been forgiven by God as well. Daily we sin against God knowingly and unknowingly and we go to Him asking for forgiveness. The same way the Lord forgives us is the same that we should forgive others who hurt us.
"And whenever you stand praying, if you have anything against anyone, forgive him, that your Father in heaven may also forgive you your trespasses."

Mark 11:25
"Therefore if you bring your gift to the altar, and there remember that your brother has something against you, leave your gift there before the altar, and go your way. First be reconciled to your brother, and then come and offer your gift."

Matthew 5:23-24
In these scriptures about forgiveness, we learn that forgiving others is part of our spiritual worship, it's a spiritual discipline and a way to obey God's commands. Praying to God, serving Him, worshipping Him without forgiving those who hurt you isn't acceptable to God.
God is love and He wants us to love others the same way He loves us. Genuine love involves letting go of the hurt caused by others and offering others mercy.
"And when they had come to the place called Calvary, there they crucified Him, and the criminals, one on the right hand and the other on the left. Then Jesus said, "Father, forgive them, for they do not know what they do."

Luke 23:33-34
"And they stoned Stephen as he was calling on God and saying, "Lord Jesus, receive my spirit." Then he knelt down and cried out with a loud voice, "Lord, do not charge them with this sin." And when he had said this, he fell asleep."

Acts 7:59-60
During prosecution, persecution, pain, hurt, betrayal, and crucifixion, we see two of the greatest examples of forgiveness in the Bible from Jesus Christ and Stephen. These men knew how to express love for their enemies.
They didn't focus on their feeling or emotions about the situation but rather on obeying God and being a vessel of His unconditional love.
To forgive someone who hurt you requires a kingdom mindset, eternity living, a deep relationship with God, and allowing the Holy Spirit to lead you.
"Therefore I say to you, her sins, which are many, are forgiven, for she loved much. But to whom little is forgiven, the same loves little."

Luke 7:47
Psalms about forgiveness
The Book of Psalms is one of my favorites in the Bible because of the vulnerability and honesty David expresses to God. This book even helped me with my prayer life because I could see that God wants us to be open with Him.
These are some great Psalms about forgiveness.  
"Blessed is he whose transgression is forgiven,
Whose sin is covered."

Psalm 32:1
"Bless the Lord, O my soul,
And forget not all His benefits:
Who forgives all your iniquities,
Who heals all your diseases,"

Psalms 103:2-3
We're blessed because our sins are forgiven by the Almighty God. The blood of Jesus Christ covers our sins. This should make us sing praises to the Lord because we can experience a life of peace and incredible joy.
God calls us to never forget His mercies towards us and extend that same love, grace, and forgiving spirit to those around us.
"If You, Lord, should mark iniquities,
O Lord, who could stand?

But there is forgiveness with You, That You may be feared."

Psalm 130:3-4
We have the fear of the Lord because of His love and forgiveness He extends to us. If God could count how many times we have sinned against Him, it would be as many as the sand. We would never be able to stand His wrath for all our disobedience of His Word and principles.
But the Lord is mighty and worthy of all the praise because He is gracious towards us.
"I acknowledged my sin to You,
And my iniquity I have not hidden.
I said, "I will confess my transgressions to the Lord,"
And You forgave the iniquity of my sin. Selah"

Psalms 32:5
"For You, Lord, are good, and ready to forgive,
And abundant in mercy to all those who call upon You."

Psalm 86:5
These bible verses about forgiveness inspire and encourage us to obey God and learn to be gracious and forgiving to those around us. Don't let sin and past mistakes hold you back. You're free and forgiven.
God is ready and willing to forgive us, we just need to repent wholeheartedly, confess our sins, and believe in His forgiveness.