When the world is upside down, crime is at an all-time high and there is so much violence and corruption, and there is chaos everywhere, we can wonder if our Lord is in control. But we can be assured by His word that He is. Through these God is in control Bible verses we will learn to trust the King of kings and Lord of lords who is all-powerful.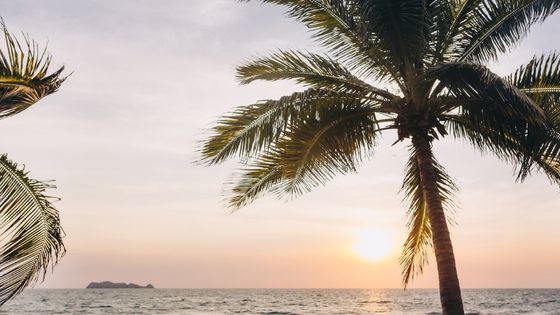 What does saying God is in control mean?
When we look at the outcome of most stories in the Bible we can understand how God was in control. But in the thick of it, the people going through the situation or the people around them may have doubted if God was still on their side.
Look at Abraham's journey. In Genesis 12:1-3, he was told by God that he would be a father of nations yet reached old age without a child. His wife Sarah even convinced him to have a child with her maid because she could see that she was getting old. But in the end, God was still in control and they had a beautiful child Isaac who was the son of promise.
So, in the end, God's plans and purpose still came to pass even though during the journey it may not have felt like it.
Our Lord Jesus Christ himself suffered much physical pain when He died on the cross. To those witnessing Jesus in pain and on the cross, it didn't feel like God was in charge then. But it was God's plan to save us as His dearly loved children.
When the Bible says God is in control it simply means He knows what He is doing. Trust Him because He is faithful. He is the Creator of the heavens and earth, He created us so He has a plan for us.
God is not a human like us. This verse in Isaiah assures us that His ways and thoughts are not like ours. So we just need to have faith that He knows, cares, and will do things in His perfect way and at His perfect time.  
"For My thoughts are not your thoughts,
Nor are your ways My ways," says the Lord.
"For as the heavens are higher than the earth,
So are My ways higher than your ways,
And My thoughts than your thoughts."

Isaiah 55:8-9
30 Best God is in control Bible verses
It takes faith to believe that God is in control. That faith comes by hearing God's word, believing it, and applying it to our lives and situations. These encouraging God is in control verses will help you believe in His power and lordship so you can trust His ways even if they don't make sense at the time.
"In the beginning God created the heavens and the earth."

Genesis 1:1
"I form the light and create darkness,
I make peace and create calamity;
I, the Lord, do all these things."

Isaiah 45:7
"The earth is the Lord's, and all its fullness,
The world and those who dwell therein."

Psalm 24:1
"By faith we understand that the worlds were framed by the word of God, so that the things which are seen were not made of things which are visible."

Hebrews 11:3
"In whose hand is the life of every living thing,
And the breath of all mankind?"

Job 12:10
"I am the Alpha and the Omega, the Beginning and the End," says the Lord, "who is and who was and who is to come, the Almighty."

Revelation 1:8
These scriptures confirm that God is the creator and owner of the heavens and earth. We are all in His hands. So, we can believe in His power and authority. He is Omniscient (all-knowing), Omnipotent (all-powerful), and Omnipresent (present in all places). Only God has these attributes making Him the God who is sovereign.
"But Jesus looked at them and said to them, "With men this is impossible, but with God all things are possible."

Matthew 19:26
"Behold, I am the Lord, the God of all flesh. Is there anything too hard for Me?

Jeremiah 32:27
Because God is all-powerful there is nothing He can't do. What may seem impossible to us, God makes possible. Jesus healed the sick, raised people from the dead and He conquered death because He died and rose again. All this is not possible with man but possible with God.
"The Lord has established His throne in heaven,
And His kingdom rules over all."

Psalm 103:19
"For the kingdom is the Lord's,
And He rules over the nations."

Psalm 22:28
"And do not fear those who kill the body but cannot kill the soul. But rather fear Him who is able to destroy both soul and body in hell."

Matthew 10:28
As the Ruler of rulers, King of kings, and Lord of lords, God is in control of everything. We may see rulers who are confident and seem to have all the power but even they don't have the power to kill both soul and body as God has. The Bible says we should fear God and revere Him.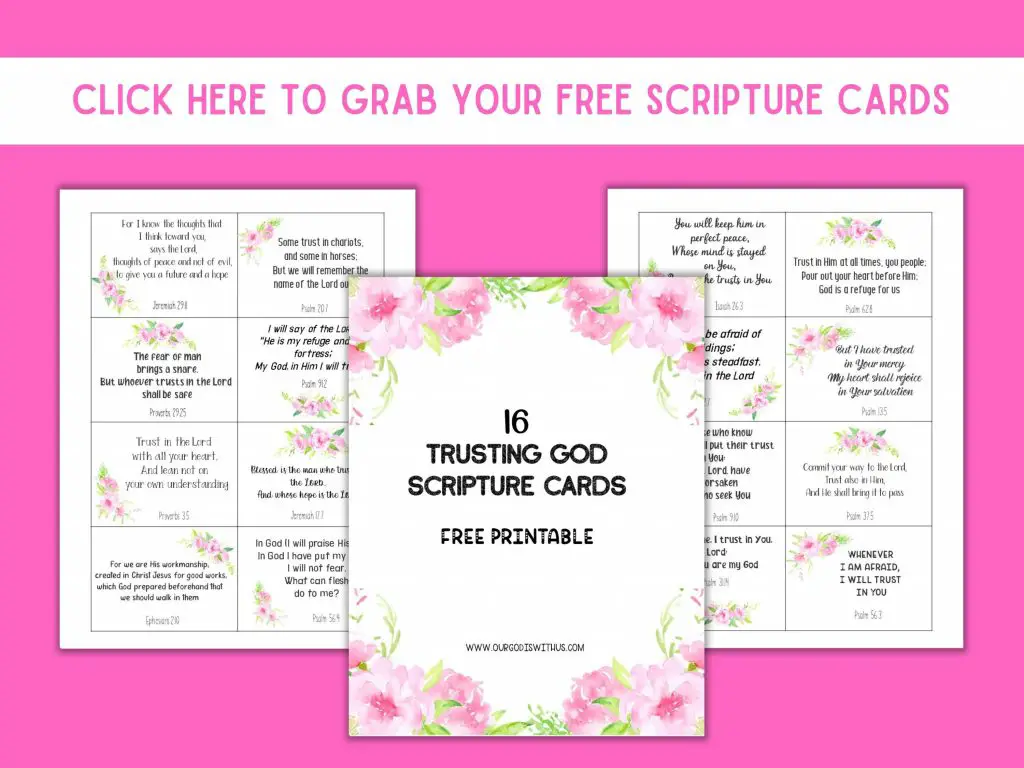 "There are many plans in a man's heart,
Nevertheless the Lord's counsel—that will stand."

Proverbs 19:21
"The Lord of hosts has sworn, saying,
"Surely, as I have thought, so it shall come to pass,
And as I have purposed, so it shall stand:"

Isaiah 14:24
"I know that You can do everything,
And that no purpose of Yours can be withheld from You."

Job 42:2
"The Lord of hosts has sworn, saying,
"Surely, as I have thought, so it shall come to pass,
And as I have purposed, so it shall stand:"

Isaiah 14:24
"For I know the thoughts that I think toward you, says the Lord, thoughts of peace and not of evil, to give you a future and a hope."

Jeremiah 29:11
"And we know that all things work together for good to those who love God, to those who are the called according to His purpose."

Romans 8:28
God doesn't leave anything to chance but plans everything in detail. His plans are never that of evil but for our good. These God is in control scriptures tell us that it's God's purpose and His plans that will stand.
At times, God allows suffering for a reason and season, but He still knows what He is doing because He reigns and will use everything for His glory and purpose in our lives.
"Yea, though I walk through the valley of the shadow of death,
I will fear no evil;
For You are with me;
Your rod and Your staff, they comfort me."

Psalm 23:4
"Fear not, for I am with you;
Be not dismayed, for I am your God.
I will strengthen you,
Yes, I will help you,
I will uphold you with My righteous right hand."

Isaiah 41:10
"Be strong and of good courage, do not fear nor be afraid of them; for the Lord your God, He is the One who goes with you. He will not leave you nor forsake you."

Deuteronomy 31:6
"Say to those who are fearful-hearted,
"Be strong, do not fear!
Behold, your God will come with vengeance,
With the recompense of God;
He will come and save you."

Isaiah 35:4
"But now, thus says the Lord, who created you, O Jacob,
And He who formed you, O Israel:
"Fear not, for I have redeemed you;
I have called you by your name;
You are Mine."

Isaiah 43:1
 "Be anxious for nothing, but in everything by prayer and supplication, with thanksgiving, let your requests be made known to God; and the peace of God, which surpasses all understanding, will guard your hearts and minds through Christ Jesus."

Philippians 4:6-7
Fear of the past, present, and unknown future can lead us to worry and lose control. But these verses comfort us and encourage us to overcome fear by remembering that God is our Helper, He will save us, and we are His.  He will give us strength to face each day and His presence will give us peace and courage.  
"Whenever I am afraid,
I will trust in You."

Psalm 56:3
"Commit your way to the Lord,
Trust also in Him,
And He shall bring it to pass."

Psalm 37:5
"And those who know Your name will put their trust in You;
For You, Lord, have not forsaken those who seek You."

Psalm 9:10
In these God is in control verses, we learn that trusting God is a result of believing that He is faithful, all-powerful, and all-knowing. We trust people we know, right? When you connect with God and have a close and intimate relationship with Him, you learn to trust in His goodness even through the ups and downs of life.
 "For I am persuaded that neither death nor life, nor angels nor principalities nor powers, nor things present nor things to come, nor height nor depth, nor any other created thing, shall be able to separate us from the love of God which is in Christ Jesus our Lord."

Romans 8:38-39
"But our God is in heaven;
He does whatever He pleases."

Psalm 115:3
"Be still, and know that I am God;
I will be exalted among the nations,
I will be exalted in the earth!"

Psalm 46:10
"He shall cover you with His feathers,
And under His wings you shall take refuge;
His truth shall be your shield and buckler."

Psalm 91:4
God is in control quotes
These quotes support the message in the scriptures about God being in control. They show us that we can trust in God's love, provision, and timing. May you be encouraged to never doubt God's sovereignty so matter how hard things get in your life.
Sometimes God lets you be in a situation that only He can fix so that you can see that He is the One who fixes it. Rest. He's got it. Tony Evans
When you accept the fact that sometimes seasons are dry and times are hard and that God is in control of both, you will discover a sense of divine refuge, because the hope then is in God and not in yourself. Charles R. Swindoll
The circumstances we ask God to CHANGE are often the circumstances God is using to CHANGE US. Mark Batterson
"God is surely in control, be still and trust Him. He will get your situation sorted out." Gift Gugu Mona
"God is always in control. Even when you lose control of yourself or any situation, nothing changes His position." Gift Gugu Mona
Nothing is a surprise to God; nothing is a setback to His plans; nothing can thwart His purposes; and nothing is beyond His control. Joni Eareckson Tada
God may allow us at times to hit rock bottom, to show us He's the rock-at the bottom. Kirk Franklin
No matter what you're going through there's no pit so deep that God can't reach in and get you out. Joyce Meyer
God's timing is always perfect. Trust His delays. He's got you. Tony Evans
Our problems may stay, our circumstances may remain, but we know God is in control. We are focused on His adequacy, not our inadequacy.  Charles Stanley
There is not a square inch in the whole domain of our human existence over which Christ, who is Sovereign over all, does not cry, Mine! Abraham Kuyper
Free Trusting God Scripture Cards
In order to believe that God is in control, and you can trust Him always, you need a daily reminder. And I have the perfect resource for you. These FREE Trusting God scripture cards are great because you can get them instantly, print them out or keep in your phone and read them as a reminder of God's promises.