In hard times, we can lose our joy, hope for the future, and doubt if God even sees us and knows what we're going through. David was a man who went through very tough situations and at times felt discouraged. He shared with us encouraging psalms for strength in hard times.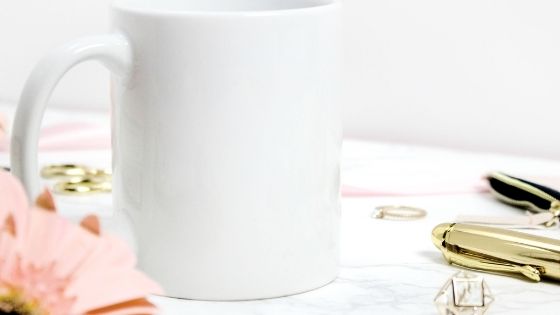 How does God help us in difficult times?
No one willingly ever wants to go through a tough season of life. Whether it's the death of someone close, a divorce, a troubled marriage, parenting a difficult teenager or addict, financial or health challenges, it's easy to think God has deserted us. But the truth is, He never does.
We go through hard times just like Jesus, Job, Joseph, and many others in the Bible. God allows them for a purpose- the building of our character, our purpose, and ultimately His glory.
In difficult times God helps us:
Through the Promises in His Word which encourage and strengthen us. The psalms of strength are just part of the many Promises of God we can hold onto in hard times.
The Holy Spirit comforts us because He is the Comforter.
God sends others in the body of Christ to stand with us and support us in our time of need.
He is the God of hope and He assures us that the hard season is temporary.
How did David find strength in the Lord during hard times?
The entire chapter of 1 Samuel 30 tells of a very encouraging and powerful story. David and his men returned from war to their home and were met with a tragic sight. Their whole town had been burned by fire and their wives and children taken away as captives by their enemy, the Amalekites.
The men were devastated and had every right to be. While there's a myth that men don't cry, these men (including David) wept-they sobbed, wailed, grieved, and mourned.
In their grieving, they thought of someone to blame and their leader David was right there. These men must have thought that if they hadn't been out with David, none of this would have happened. They would have defended their city and families had they been present.
And they started to plot of killing David. My favorite part in the story is right after David realized his men were turning against him, planning to betray him. David's response is remarkable and inspirational.
"And David was greatly distressed; for the people spake of stoning him, because the soul of all the people was grieved, every man for his sons and for his daughters: but David encouraged himself in the Lord his God." NKJV

1 Samuel 30:6
We sure can take a leaf from David's life. When all hope seemed to be lost, when all his friends had turned against him, when he possibly had no home because the city had burned down, when he had lost his family (his 2 wives had been captured)– David strengthened and encouraged himself in the Lord. This is just one of the many trials he went through.
He wrote encouraging psalms for strength in hard times so you and I can be comforted and uplifted during challenges. We can use these inspirational bible verses about strength to encourage ourselves in the Lord.
The Power of the Psalms
David was a worshipper so the Book of Psalms contains prayers, poems, and hymns. In them we see David praising God and being honest with God about what he was feeling and going through.
Psalms offer deep worship because they're from the heart. They're full of hope, thanksgiving, joy, and peace. Reading through the encouraging psalms for strength in hard times will help us pray God's word when we're struggling with words to express how we feel.
The Book of Psalms is still relevant today. Even Apostle Paul encouraged the New Testament church to read and practice the psalms.
"speaking to one another in psalms and hymns and spiritual songs, singing and making melody in your heart to the Lord,"

Ephesians 5:19
"Let the word of Christ dwell in you richly in all wisdom, teaching and admonishing one another in psalms and hymns and spiritual songs, singing with grace in your hearts to the Lord."

Colossians 3:16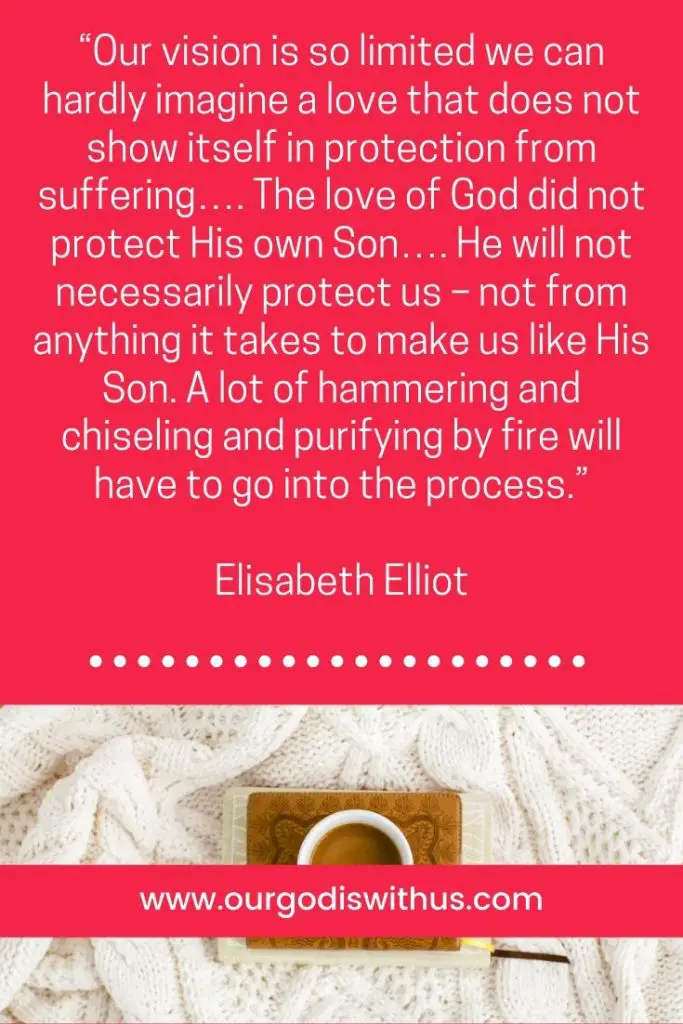 30 Encouraging Psalms for strength in hard times
Just like David, when life is challenging and your heart is so heavy that you feel weak and powerless, the Lord will strengthen you with His Word.
These encouraging psalms verses will remind us of what a mighty God we serve. We can rejoice and praise Him when we remember that "This too shall pass". We can trust in God because we know He is for us; He is within us and He goes before us.
7 Encouragement psalms for difficult seasons
In tough situations, we can forget who we are and the faithfulness of God in our lives. That's why we need to be reminded of God's promises and the truth from God's Word. These psalms of encouragement remind us that:
God is always with us even when life is challenging.
God is attentive and hears our cries.
We can praise God because we know He will help us.
We need to trust in God all times.
God created us, He is powerful.
We are God's people and He is our Shepherd.
God will always protect us and sustain us during hard seasons.
"I have set the Lord always before me;
Because He is at my right hand I shall not be moved."

Psalm 16:8
"The Lord is my shepherd;
I shall not want.
He makes me to lie down in green pastures;
He leads me beside the still waters."

Psalm 23:1-2
"The Lord also will be a refuge for the oppressed,
A refuge in times of trouble.
And those who know Your name will put their trust in You;
For You, Lord, have not forsaken those who seek You."

Psalm 9:9-10
"Lord, You have heard the desire of the humble;
You will prepare their heart;
You will cause Your ear to hear,"

Psalm 10:17
"Those who sow in tears
Shall reap in joy."

Psalm 126:5
"Cast your burden on the Lord,
And He shall sustain you;
He shall never permit the righteous to be moved."

Psalm 55:22
"Know that the Lord, He is God;
It is He who has made us, and not we ourselves;
We are His people and the sheep of His pasture."

Psalm 100:3
6 Psalms for strength when you're weak
In tough times, these psalm verses about strength will ensure that we don't give up. They remind us that we should trust in God because He is all-powerful. Nothing that happens to us is a surprise to God. He will support and strengthen us when we're weak.
"God is our refuge and strength,
A very present help in trouble."

Psalm 46:1
"Seek the Lord and His strength;
Seek His face evermore!"

Psalm 105:4
"I will love You, O Lord, my strength.
The Lord is my rock and my fortress and my deliverer;
My God, my strength, in whom I will trust;
My shield and the horn of my salvation, my stronghold."

Psalm 18:1-2
By ourselves, we can't overcome the challenges of this life. That's why we have a Savior. God will give us the strength to carry on in hard times. We need to pray and trust God to be our strength. The Lord is always faithful to answer our prayers in times of need.
"My flesh and my heart fail;
But God is the strength of my heart and my portion forever."

Psalm 73:26
"But You, O Lord, do not be far from Me;
O My Strength, hasten to help Me!"

Psalm 22:19
"My soul melts from heaviness;
Strengthen me according to Your word."

Psalm 119:28
These strength psalms remind us that our flesh is weak and our hearts are deceptive. In tough times, they will fail us. Our hearts and minds will feed us lies from the devil in tough times.
You know the lies from the devil:
God doesn't love you. If he did, why would He let you go through this?
You will never recover from this
No one cares about you
You are a failure
But God. His Word is the truth that will help us defeat the lies from the devil. We need to be close to God in hard times and not far from Him. God is our strength not only for a moment or a season but forever. We need to read and pray the encouraging psalms in hard times.
6 Psalms of Hope
Life is tough. And being a believer in God doesn't exempt us from tough seasons. The difference is we have hope and that hope is Jesus Christ. When we go through the hard times, He will carry us and strengthen us. He will never leave us nor forsake us. He is for us.
It's in the difficult seasons of life that we need encouraging psalms about hope for the future so we can remember that a tough season is just that-a season. There's a time for everything under the sun but no season lasts forever.
"Behold, the eye of the Lord is on those who fear Him,
On those who hope in His mercy,"

Psalm 33:18
"Truly my soul silently waits for God;
From Him comes my salvation.
He only is my rock and my salvation;
He is my defense;
I shall not be greatly moved"

Psalm 62:1-2
"I would have lost heart, unless I had believed
That I would see the goodness of the Lord
In the land of the living."

Psalm 27:13
"The righteous cry out, and the Lord hears,
And delivers them out of all their troubles.
 The Lord is near to those who have a broken heart,
And saves such as have a contrite spirit."

Many are the afflictions of the righteous,
But the Lord delivers him out of them all.

Psalm 34:17-19
"Why are you cast down, O my soul?
And why are you disquieted within me?
Hope in God, for I shall yet praise Him
For the help of His countenance."

Psalm 42:5
"The Lord has established His throne in heaven,
And His kingdom rules over all."

Psalm 103:19
These psalms of hope show us that:
We need to patiently wait upon the Lord, He will deliver us from our troubles.
Hard times don't mean we doubt who God is. He is still God, our rock and salvation.
As disciples of Jesus Christ, we should stand firm in our faith in God. We should not be moved or shaken by life's challenges.
Our hope is in God, our tomorrow will always be better than today.
God is near us in tough seasons. He reminds us of His love and faithfulness.
God is still on the throne. He is still in control.
We're not discouraged when we trust whole-heartedly in God. He is the Ultimate Savior of our lives. Even in tough times, we fix our gaze upon Him, waiting for Him to strengthen us. He is the rock that we can lean on when we feel weak. In Him, we will not be shaken or moved but will stand firm in our faith.
5 Psalms for strength and courage
We need to be bold and courageous when going through hard seasons. These powerful inspirational psalms will guide us on how to do just that.
"The Lord is my light and my salvation;
Whom shall I fear?
The Lord is the strength of my life;
Of whom shall I be afraid?"

Psalm 27:1
"He will not be afraid of evil tidings;
His heart is steadfast, trusting in the Lord."

Psalm 112:7
"Be of good courage,
And He shall strengthen your heart,
All you who hope in the Lord."

Psalm 31:24
"In the day when I cried out, You answered me,
And made me bold with strength in my soul."

Psalm 138:3
"Wait on the Lord;
Be of good courage,
And He shall strengthen your heart;
Wait, I say, on the Lord!"

Psalm 27:14
These psalms of strength and courage remind us to put our hope in God always. When we do, we will not be afraid but we will persevere through challenges as God strengthens us. Even in dark times, God is our light and our salvation. We become courageous because of Him.
6 Psalms for comfort and strength
Throughout the Book of Psalms, we see how David sang and rejoiced in the Lord. He knew God's character- He knew that God was always good and merciful. God was his helper, defense, and refuge. God's presence gave him comfort when times were hard. Through these encouraging psalms of comfort and strength, we see that God always fights all our battles.
"Because he has set his love upon Me, therefore I will deliver him;
I will set him on high, because he has known My name.
 He shall call upon Me, and I will answer him;
I will be with him in trouble;
I will deliver him and honor him."

Psalm 91:14-15
"The Lord is my strength and my shield;
My heart trusted in Him, and I am helped;
Therefore my heart greatly rejoices,
And with my song I will praise Him."

Psalm 28:7
"But I will sing of Your power;
Yes, I will sing aloud of Your mercy in the morning;
For You have been my defense
And refuge in the day of my trouble."

Psalm 59:16
"I will lift up my eyes to the hills—
From whence comes my help?
My help comes from the Lord,
Who made heaven and earth."

Psalm 121:1-2
"For the Lord is good;
His mercy is everlasting,
And His truth endures to all generations."

Psalm 100:5
"From the end of the earth I will cry to You,
When my heart is overwhelmed;
Lead me to the rock that is higher than I."

Psalm 61:2
These uplifting psalms remind us that our Helper Jesus Christ, died on the Cross for us to live a victorious life in Him. We need to abide in His Word and put all our hope and trust in Him. He'll never disappoint us.
Prayer for strength during hard times
Lord Jesus Christ, you are the all-powerful Lord.  I worship you for You are mighty and ever-present. You are my refuge in times of trouble.  Forgive me for not trusting in you during the tough times of my life. From today onwards, teach me to look unto you for strength in the hard seasons.
Like David, may I be able to encourage myself in the Lord through the psalms. Help me to always remember that your Word is the light I need in dark times because it gives me hope, courage and comforts me. Thank you that you are my Helper, Savior, and friend. Continue to be my strength in hard times, Lord.
In Jesus' name I pray. Amen.