Whenever we are in a tough situation or we are worried and concerned about someone or the future, we are often told to trust God. But what does that really mean? And why should we trust in God?
What does it mean to trust God?
Trusting God is having faith in Him, believing in Him, having confidence in Him and His ability. It's relying on God completely with our lives, those of our loved ones, and our situations and circumstances.
When you trust in someone you believe what they say and you have confidence that they'll do what they say.
But is trusting God easy? The truth is it takes time for us as believers to put our faith in God. We have to learn the power of trusting God, day by day, with each moment and situation that arises and calls us to depend on Him.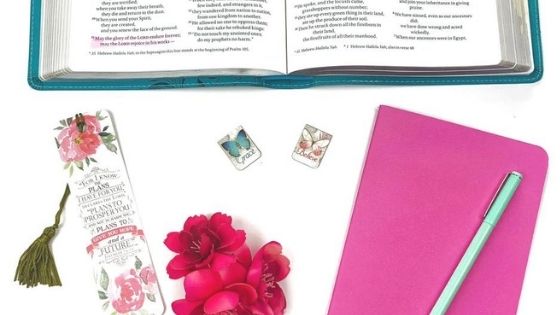 Why is trusting God hard?
There are a few reasons that make it hard for us to have confidence and faith in God. These are some of them:
1. We don't know Him
We don't trust a stranger because we don't know them and their intentions for us. The more we know the importance of God's word, the more we will know about Him.
If God is a stranger, we will never trust Him. We need to build a relationship and connection with him the same way we do with our family. The reason we can trust family is that they are not strangers.  
2. We can't physically see Him
Trusting God means having faith in someone we can't physically touch, hold and feel. It's not easy. But we can rest assured that God is real because we see the evidence of His existence through His word, His works and in creation.
3. Trust issues
If you're a person with trust issues in humans due to disappointment, loss, and heartache you experienced in the past from people you trusted in, it can be difficult to trust God.
But I want to assure you God is not human. He is our supernatural Heavenly Father. Never put Him at the same level as any human you know. He is the Creator of humans and the foundations of the earth. We are because He is.
Why is it important to trust God?
It's important to believe in God because trust is the foundation of any relationship we can build. You can't connect to someone you don't trust.
We need to rely on God, because when we do, He helps us, guides us, and delivers from hard situations.
Benefits of trusting God
Through Bible verses about trusting God, we can learn the benefits we will experience when we do. These are encouraging to remember and hold on to.
1. God will never leave us
"And those who know Your name will put their trust in You;
For You, Lord, have not forsaken those who seek You."

Psalm 9:10 (NKJV)
When we seek the Lord and abide in Him then put our trust and faith in Him, He promises to never leave nor forsake us. His presence will be with us all the days of our lives and light our paths.
2. God will strengthen and help us
"The Lord is my strength and my shield;
My heart trusted in Him, and I am helped;
Therefore my heart greatly rejoices,
And with my song I will praise Him."

Psalm 28:7
When we put our faith in God, even when we grow weary from the trials and tribulations we go through, He promises to strengthen and help us. We also experience the fullness of the joy we have in the Lord and can praise Him because we know He is for us.
3. We experience peace
"You will keep him in perfect peace,
Whose mind is stayed on You,
Because he trusts in You."

Isaiah 26:3
When we believe in God, we experience His perfect peace. That peace that surpasses human understanding, the peace from God which is perfect. That's the power of trusting God.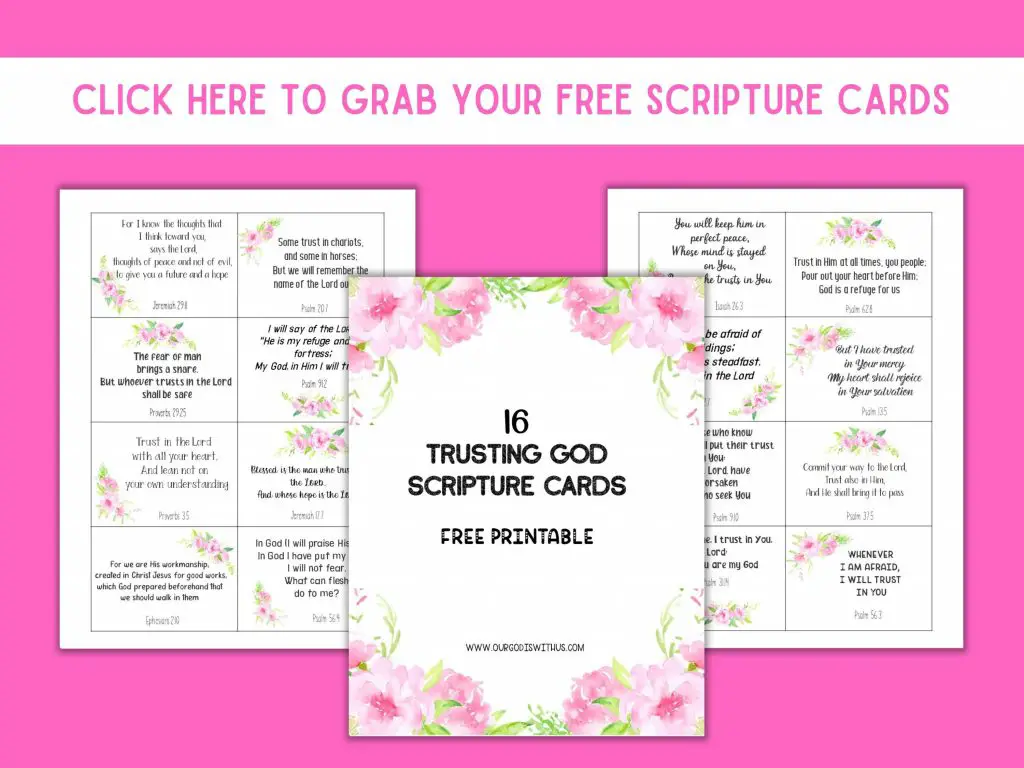 The importance of credibility
A few years ago, I did a course at my former workplace which resonated with me. The course was called 'Speed of trust'. It was an online course by FranklinCovey Company. The company helps organizations with content, tools, training, and thought leadership based on proven practices.
While I did this course as part of an organization set up, I couldn't help but think about how the principles of trust relate to my personal life as well as my spiritual life.
According to the course, the foundation of trust is credibility. A credible person is someone who can be believed and trusted. It's someone convincing, dependable, and reliable.
We trust credible people so to build credibility there are 4 cores that are important.
The 4 cores of credibility
There are 4 important factors that make one credible. These are:
1. Character (Integrity, Intent)
2. Competence (Capabilities, Results)
You see, these 4 cores of credibility will help us understand why we can have confidence in God.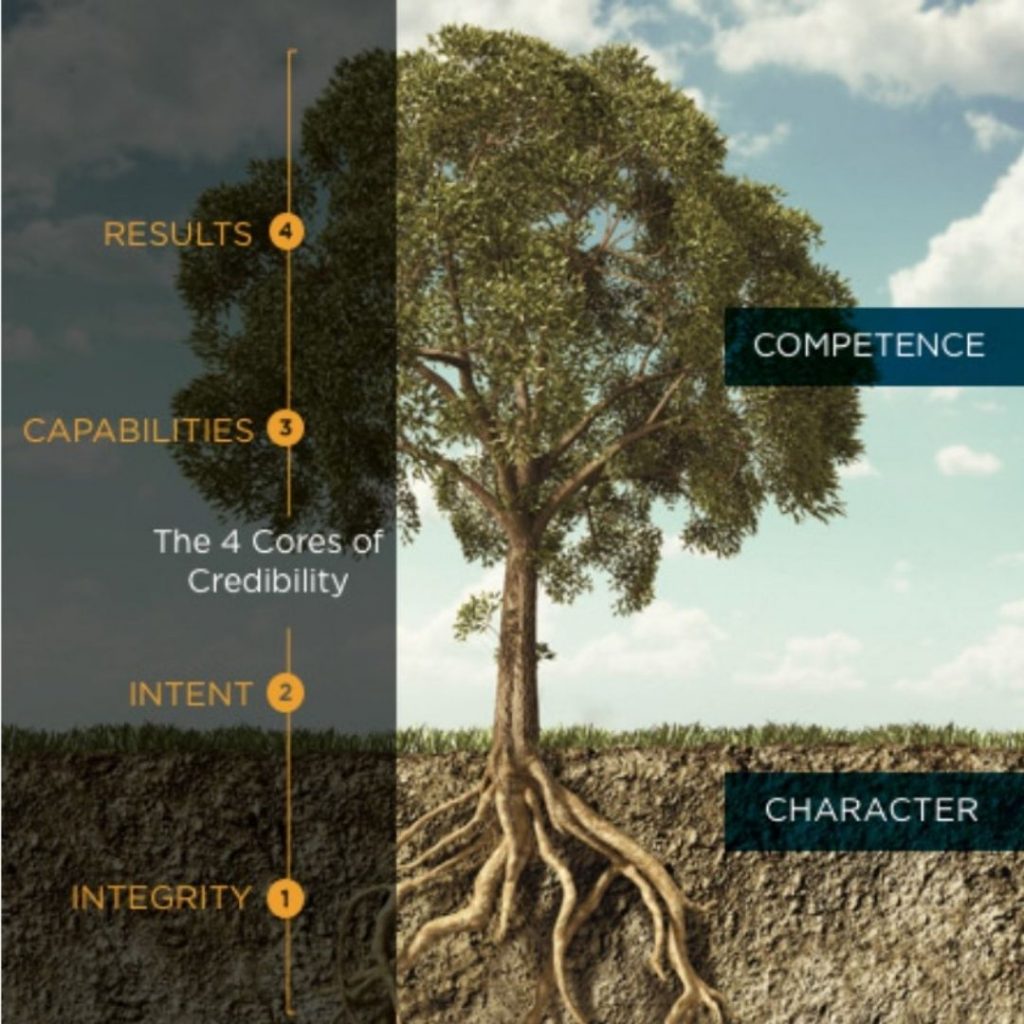 4 Proven Reasons to trust God
Because of God's character and competence, we can learn to depend on Him and can believe in Him. These are the proven reasons to trust in God.
1. God has Integrity
"Integrity is deep honesty and truthfulness. It is who we are. It includes congruence, humility and courage" (Speed of Trust, franklincovey.com)
A person of integrity does not lie. They do what they say they will do. They are concerned and look out for the good of others. They have principles and stick to them and that's why we trust them.
If you dropped your phone in a restaurant and a polite woman came to your table a few minutes later to hand you back that phone, how would that make you feel? You would not only be grateful to that woman but you would also be able to trust her because of her integrity.
Our God has integrity. He looks out for us always. Whatever He says He will do, He'll honor because He's honest. In Biblical terms, God's integrity is His faithfulness. It's one of the most powerful and important attributes of God.
Bible Verses about God's faithfulness
God is faithful to us as His children. We learn to be faithful and have integrity from Him. These Bible verses about God's faithfulness will help us see why we should trust in God.
"God is not a man, that He should lie,
Nor a son of man, that He should repent.
Has He said, and will He not do?
Or has He spoken, and will He not make it good?"

Numbers 23:19
"Through the Lord's mercies we are not consumed,
Because His compassions fail not.
They are new every morning;
Great is Your faithfulness."

Lamentations 3:22-23
Unlike people who say one thing and do something else, God cannot and will not lie. Whatever He says, He will surely do. God is faithful always. He is steadfast, constant, true, and unwavering.
"Therefore know that the Lord your God, He is God, the faithful God who keeps covenant and mercy for a thousand generations with those who love Him and keep His commandments;"

Deuteronomy 7:9
Most people can't even commit to their word for a few months or years. But God is so faithful, His word and covenant are true throughout generations of those who love and trust Him.
"If we are faithless,
He remains faithful;
He cannot deny Himself."

2 Timothy 2:13
God doesn't change because we change. We trust Him because He remains who He is no matter how we act. That's amazing!
2. We trust in God's intent
"Intent is your fundamental motive or agenda and the behavior that follows." (Speed of Trust)
On your wedding day, when your husband says his vows to you, he is expressing his intent, motive, and agenda. At that time, he hasn't necessarily acted on what he's are saying but you trust him based on his agenda and say without hesitation 'I do!'
We should trust God because His intention for us is good and it's driven by His deep, unconditional and amazing love for us. God's intentions for us are His words, plans, and thoughts towards our future.  
Bible Verses about God's plan
These scriptures show that God's intentions for us are pure, good, and positive. We are His children, He never intends to harm us in any way.
"And we know that all things work together for good to those who love God, to those who are the called according to His purpose. "

Romans 8:28
God intends to work everything that's happening in our lives for good. He will use the bad, the ugly, and the devastating for His purpose. He will give us a testimony through it all.
"For I know the thoughts that I think toward you, says the Lord, thoughts of peace and not of evil, to give you a future and a hope."

Jeremiah 29:11
This is one of the most popular verses in the Bible- God doesn't have evil plans for us. We might not know His plans but He knows them. They are all plans of a calm, stress-free life, a bright future, and a tomorrow we can look forward to. His agenda for us is good.
"being confident of this very thing, that He who has begun a good work in you will complete it until the day of Jesus Christ;"

Philippians 1:6
God will not leave us hanging. He doesn't start something that He will not finish. When we were saved, God began working in us, building us to be like Christ. He will complete the work He started. That's a good motive and we can trust Him because of that.
"The Lord is not slack concerning His promise, as some count slackness, but is longsuffering toward us, not willing that any should perish but that all should come to repentance. "

2 Peter 3:9
Guess what? God wants us all to come to repentance. That's why Jesus died on the Cross. He is patient with us, compassionate towards us because ultimately His intentions are for us to not perish but to be saved and be with Him one day in heaven. What great intentions God has for His children!
''But as it is written

"Eye has not seen, nor ear heard,
Nor have entered into the heart of man
The things which God has prepared for those who love Him."

1 Corinthians 2:9
God is putting together a surprise for those who love Him. Here on earth and in heaven. What He is preparing are things we've never seen or heard of. He is making plans for us because His intentions and agenda are good.
3. We trust God's capabilities
"Capability is our ability to achieve results and includes our talents, attitudes, skills, knowledge and style." (Speed of Trust, franklincovey.com)
The reason we trust doctors with our lives is because of their capability. Sometimes we don't even know about their integrity but because of their knowledge, skills, talents, and style, we trust and believe every word they say.
But what about the God who made the doctor and gave him that talent? Why should we even struggle to trust in God when we can trust who He created?
God is the Creator of the heavens and earth. He is the King of kings and Lord of lords. He was able to conquer death. He is capable of anything so we should be able to trust Him. All power, glory, and majesty belong to Him.
Bible verses about God's power
One of the proven reasons to trust God is because He is all-powerful and capable of anything and everything. His word alone is powerful. These Bible verses about God's power will encourage us to trust in Him.
"For with God nothing will be impossible."

Luke 1:37
"Is anything too hard for the Lord? At the appointed time I will return to you, according to the time of life, and Sarah shall have a son."

Genesis 18:14
Nothing means that- there's no thing that is impossible with God. Sarah had a baby at the old age of 90. David conquered Goliath the giant with just a sling and a stone. We can trust God because He is able.
"Great is our Lord, and mighty in power;
His understanding is infinite."

Psalm 147:5
All power belongs to God. His power and understanding are never-ending and they never run out.
"Before the mountains were brought forth,
Or ever You had formed the earth and the world,
Even from everlasting to everlasting, You are God."

Psalm 90:2
"I am the Alpha and the Omega, the Beginning and the End," says the Lord, "who is and who was and who is to come, the Almighty."

Revelation 1:8
God is the Creator of heaven and earth. He created the world and all that is in it. He is the beginning and the end.
He doesn't have a starting date like we have birthdays. And He most certainly doesn't have a date of death. He lives forever. We trust Him because He is capable.
"And God both raised up the Lord and will also raise us up by His power."

1 Corinthians 6:14
Jesus Christ conquered death. We trust Him because He has the power to defeat even death.
4. God produces results
"Results matter! They matter enormously to your credibility. People evaluate your results/performance on three key indicators: past performance, current performance and anticipated performance. "(Speed of Trust, franklincovey.com)
The reason why we trust the sports teams we do to win the next match or individuals like Serena Williams is because of their outstanding results.
From their past and current performance, they have a track record which makes us trust that they will perform the same in the future. That however is not always the case.
The truth is no one can beat God's track record. He has never and will never fail. From the days of old until today we continue to see and hear of miracles, breakthroughs, healing, and countless testimonies from believers around the world.
Those same results can be ours too. We just need to keep trusting in God.
Bible verses about God's results
God's power and love enable Him to produce results in our lives. His results are one of the proven reasons we can trust Him.
"and being fully convinced that what He had promised He was also able to perform."

Romans 4:21
We are convinced throughout Scripture that what God promised, He performed. He produced results so we trust Him.
"Not a word failed of any good thing which the Lord had spoken to the house of Israel. All came to pass. "

Joshua 21:45
There's nothing that God told the house of Israel that He didn't do. He kept all His promises to them.
"For all the promises of God in Him are Yes, and in Him Amen, to the glory of God through us"

2 Timothy 1:20
All that God has promised us His children is fulfilled in Jesus Christ who is the way to God. We can be assured of that.
"But Jesus answered them, "My Father has been working until now, and I have been working."

John 5:17
God is working and continues to work in our lives daily to build us up into the image of Jesus Christ.
"And if I go and prepare a place for you, I will come again and receive you to Myself; that where I am, there you may be also."

John 4:13
We can look forward to Jesus preparing a place for us in Heaven. It's not just what He accomplished for us here on earth but what He is doing for us as well in heaven.
How to trust God
God is 100% credible. He is full of integrity, has good intentions for us, is fully capable, and has shown us His results throughout the Bible. We trust God because His credibility is proven and we can't doubt it.
But how do we trust God completely? You do it by letting go and letting God. When you learn to let go and give God control over your life and circumstances, you learn to trust Him.
Another way you can learn to trust God is by being patient and waiting for His timing. God will not act when we want Him to but when He needs to. Remember just like you as a mom, He has good intentions for His children. Trust in God's timing always.
Trust takes time. The more time you spend with God, building a relationship with Him, and learning His ways, the more you'll trust in Him.
Prayer about trusting God
Heavenly Father thank you for your presence and love towards me as your child. Lord, trusting you is not always easy for me. But today I've learned that you're credible and I can and should trust in You.
Help me to grow spiritually and build a relationship with you by connecting with you daily. I want to start trusting you because I know that you are trustworthy. There's none like you O Lord. We give You all the praise and honor.
In Jesus' name, we pray. Amen.