No one likes being sick, weak, and unwell. But even as believers, we are not exempt from diseases and affliction. The good news is we serve a God we can pray to for healing, and we know He hears us. These 5 powerful prayers for good health and healing will inspire and encourage You to trust God to make you strong and well again.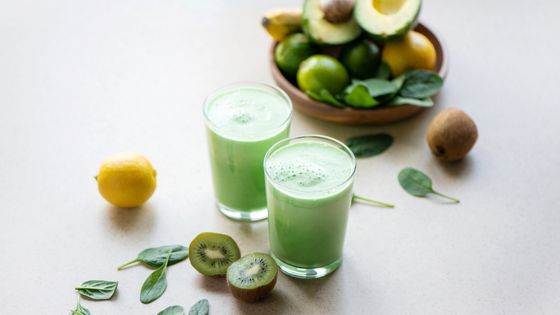 What does the Bible say about healing?
God is our loving Father who wants the best for us as His children. It's not his desire to see us sick, weak, and unhealthy. We need to remember that God allows sickness and disease for a reason. He is an intentional and purposeful God.
These scriptures about healing confirm this.
"It is good for me that I have been afflicted,
That I may learn Your statutes."

Psalm 119:71 (NKJV)
"Indeed we count them blessed who endure. You have heard of the perseverance of Job and seen the end intended by the Lord—that the Lord is very compassionate and merciful."

James 5:11
"And we know that all things work together for good to those who love God, to those who are the called according to His purpose."

Romans 8:28
As we go through these prayers for good health and healing, we need to remember that God sometimes allows sickness into our lives to draw us near to Him, to make us pause, rest our bodies and restart again with Him. The time when we are sick, just like any other time and season is meant to bring God glory and fulfill His purpose for our lives.
Job understood this and He never became bitter and cursed God when he was in pain and sick. He just kept believing that God was still good and faithful.
What else does the Bible say about healing? It says Jesus died so we can be strong, healthy, and healed again. Through the stripes and wounds of Jesus, we can pray with faith for healing.
"who Himself bore our sins in His own body on the tree, that we, having died to sins, might live for righteousness—by whose stripes you were healed."

1 Peter 2:24
"But He was wounded for our transgressions,
He was bruised for our iniquities;
The chastisement for our peace was upon Him,
And by His stripes we are healed."

Isaiah 53:5
Jesus healed many sick people when he was on earth. So, this just confirms that God wants us to come to Him when we are sick so he can heal us.
As scriptures show us, Jesus can heal all diseases.
"And the whole multitude sought to touch Him, for power went out from Him and healed them all."

Luke 6:19
While these are prayers for physical health and healing, we must also remember that God also heals us emotionally. He cares about our entire well-being which is our soul, body, and mind. That's truly encouraging.
He heals the brokenhearted
And binds up their wounds.

Psalm 147:3
Prayers for health and healing
When we're praying for healing, we need to first start by believing in God's power and willingness to heal us.  Faith is the key ingredient that will move God to answer our prayers. The Bible says this:
"But without faith it is impossible to please Him, for he who comes to God must believe that He is, and that He is a rewarder of those who diligently seek Him."

Hebrews 11:6
"And the prayer of faith will save the sick, and the Lord will raise him up. And if he has committed sins, he will be forgiven."

James 5:15
Let's pray for healing.
"Heavenly Father, thank You for loving me and caring for me. Today, help me to believe that You the Almighty and powerful God who is able to heal me from this disease. By faith, I trust that You will raise me again so I can be healthy and go back to my daily life. Remove any doubt in my mind and help me focus only on what Your word says about my health. In Jesus' name, I pray. Amen"
Not only is God willing to heal us, but He is also able and ready to do so.
"Bless the Lord, O my soul,
And forget not all His benefits:
Who forgives all your iniquities,
Who heals all your diseases,
Who redeems your life from destruction,
Who crowns you with lovingkindness and tender mercies,"

Psalm 103:2-4
"Today I bless your name O God. I remember all Your benefits. You have saved me from the pit of hell and bought me into Your marvelous light. In the past, You have healed me from sicknesses and made me healthy again. I don't deserve Your lovingkindness, forgiveness, grace, and mercy, and yet You shower me with all this because You love me.
You heal all my diseases Father and I choose to trust that and hold onto that promise from the Word. I bless Your Holy name. Lord Jesus, You are a great Healer and there is so much evidence in the Bible of those You healed. You are the same yesterday, today, and forever. Heal me today through Your Mighty power.
In Jesus' name I pray. Amen. "
When we pray for health and healing, we need to ask God to strengthen and revive us because we feel weak. In these Bible verses about healing, we have this assurance.
"I am afflicted very much;
Revive me, O Lord, according to Your word."

Psalm 119:107
"The Lord will strengthen him on his bed of illness;
You will sustain him on his sickbed."

Psalm 41:3
"Heal me, O Lord, and I shall be healed;
Save me, and I shall be saved,
For You are my praise."

Jeremiah 17:14
"My God, I need you today to strengthen and revive me. I am afflicted and weak. I have no peace and am struggling to do the things that I usually do with ease. According to Your word Lord, declare healing in my body and I shall be healed. I know that You honor Your word and are faithful to deliver on it.
I know You have a purpose for this sickness. May it draw me near to You as l use this time to rest, pray, worship, and focus on good and positive thoughts from the Bible. I lean on You for strength. Even in this pain will keep praising You. In Jesus' name, I pray. Amen."
Prayer for Good health
We know God only wants the best for us including good health. As His children, we should also play a part and be good stewards of our bodies by living a healthy lifestyle and eating healthy foods that nourish our bodies. This short prayer for good health helps us trust God to continuously sustain our bodies.
"Our Father, thank You for the body you've given me to house my soul and spirit. Help me to take care of it and honor You with it. I pray for good health in my body, a strong and active mind, and a loving and kind heart like Yours. May I always be well and healthy to do the work You want me to do for Your kingdom on this earth. Thank You for the blessing of life.
In Jesus' name I pray. Amen"
Prayer for Good health and protection
As we trust God for healing and health, we need to also keep in mind that sickness and diseases can be an attack from the enemy.  Remember his plan is always to kill, steal and destroy us while God's plan is for us to have abundant life (John 10:10).
While sickness affects your physical body, you are a spiritual being. The wars we have to fight are in the Spirit. So, we need to also ask God to protect us from spiritual attack. Praying through spiritual warfare scriptures helps us focus and rely on God's power and not our own to overcome evil.  
"Lord Jesus Christ, I come to You today because I know You have overcome the enemy. All power belongs to You. Protect me from the schemes of the evil one. Put a hedge around me and my family so we are not under his attack and influence. The enemy is defeated on the cross.
No weapon fashioned against me or those l love shall prosper. We pray for good health, protection, and power from you. In Jesus' name, we pray. Amen."
My hope is that these prayers for health and healing would encourage and bless you. Continue to trust God and take care of yourself always. Believe in God's healing for you and remember His promises.