Prayer is one of the most important keys to having a successful marriage.  As a wife, morning prayers for my husband help me put God first in our marriage. Praying for your husband in the morning encourages, inspires, and strengthens him to succeed in all he does. It's important to make prayer a habit not something that we only do when there's a problem in our marriage.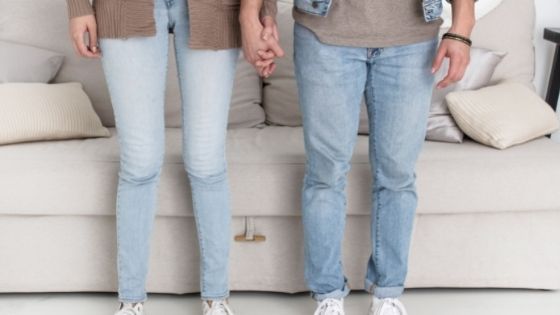 The importance of morning prayers in life
The Bible encourages us in 1 Thessalonians 5:17 to "Pray without ceasing". This is one of my personal favorite short Bible verses that helped me grow the habit of praying. We can pray anytime to God because He's available 24/7. There are however some benefits of early morning prayers.
1. We follow Jesus' example
Jesus is our example in the Bible. He prayed in the morning in a solitary place.  He knew that He needed that connection with God first before connecting with His disciples and the multitudes. Morning prayers help us prioritize God in our lives.
"Now in the morning, having risen a long while before daylight, He went out and departed to a solitary place; and there He prayed. "

Mark 1:35
2. Morning prayers for your husband show dependence on God
When I do early morning prayers for my husband, it shows that I rely on God completely.  Praying in the morning means that you have a hunger for God and His Word to lead and guide you. Just like the Psalmist David, we seek God's strength in the morning because it sustains us all day.
"O God, You are my God;
Early will I seek You;
My soul thirsts for You;
My flesh longs for You
In a dry and thirsty land
Where there is no water."

Psalm 63:1
3. You're more focused in the morning
There are fewer distractions in the morning. The house is quiet, the kids are sleeping, all gadgets are off and you can focus on what you're saying to God.  The busyness of the day can leave you short of time so it's better to start your day with morning prayer.
What the Bible says about praying for your husband
As believers, we're encouraged to pray for each other so we can strengthen and support one another. A wife praying for her husband is a faithful, humble, and inspiring wife. She shows that she trusts God more than herself and relies on God for the success of her marriage.
The power of morning prayers for your husband is you start the day trusting God and depending on Him to direct your husband all day.  
These Bible verses will inspire you to start the habit of praying for your husband in the morning.
"But seek first the kingdom of God and His righteousness, and all these things shall be added to you."

Matthew 6:33
"rejoicing in hope, patient in tribulation, continuing steadfastly in prayer;"

Romans 12:12
"Therefore I exhort first of all that supplications, prayers, intercessions, and giving of thanks be made for all men,"

1 Timothy 2:1
How can I pray for my husband?
You might be wondering how you can pray effectively and specifically for your husband? There are various ways to do this:
Pray for your husband in the morning during your daily quiet time.
Write your prayers in a Prayer Journal. This is a great way to keep a record of prayer requests and answered prayers. It's a reminder of God's faithfulness.
Praying scripture for your husband is an effective way of praying God's Word and will over him.
You can write letters with your prayers. No need to send them to anyone. Just keep them safe somewhere.
Sometimes what I do when my husband is sleeping is I stretch my hands to him and pray for him from head to toe.
A great idea is to ask each other your prayer requests then hold hands as a couple and pray for each other. This can be strange and uncomfortable at first but it gets easier the more you do it. This will strengthen the bond in your marriage and help you both grow your faith in God.
6 Amazing Morning Prayers for my husband
Your husband will be greatly encouraged and empowered by your prayers. As his wife, you're the closest person to him and you know what he needs. It's such an honor and privilege to be able to do morning prayers for your husband.  Prayers will improve your husband's mood by helping him start the day on a positive note.
1. Blessing Prayer for husband
In the morning, just start by thanking God for the husband you have. He might not be perfect but he's perfect for you. God gave him to you and he's a gift. Start the day by blessing your husband with prayer.
Putting our spouses' needs before our own is an important biblical principle of marriage. Every morning, trust God to bless your husband's day.
Heavenly Father, thank you for my husband. I love him so much and I know You love him even more. I pray blessings upon my husband in every area of his life. Give him Your peace as he goes about all his tasks today. Lead him and direct all his steps.
May he always know that You're for him and Your plans for him are for a hope and good future. Bless his family, his work, and his finances. May Your goodness and mercy follow him all the days of his life.
2. Morning Prayer for my husband's work
Your husband is working hard to provide for your family. This is an important prayer for your husband's success. A lot of men value achievement and advancement and we need to ask God to help them with any challenges they may face so they can experience success.
Most men work in stressful environments and have a lot on their plate when it comes to being the leader in the home. While your husband may not share all his problems and challenges with you (because most men don't express their thoughts and feelings- nothing to do with you), pray that he would share it in prayer with God and trust God to help him thrive in his career or business.
Lord Jesus, I pray that you may bless my husband in his job or business. May he flourish and be an ambassador of Christ. I pray his life would be a testimony of Your goodness to those he works with. I pray that my husband's heart will not be troubled by the pressures he experiences at work.
May he pray to You and believe that You will help him in his hour of need. I pray that He learns to trust in You wholeheartedly Lord. In Jesus' name, I pray.
3. Morning Prayer for my husband's health
We need God to keep our husbands in good health so they may be able to live long.  Today, our lives have become so busy that we might not get time to eat well, exercise, and take care of our mental health.
As a wife, you can support your husband to prioritize his health and pray that God would protect and heal him from diseases. God will hear and answer your prayer.
Heavenly Father, thank you for the opportunity to pray for my husband today. I pray that you may keep him healthy physically, spiritually, and mentally.  Help me to support him in living a good and healthy lifestyle. Protect him and heal him from diseases Lord. May he live to see the goodness of the Lord in the land of the living.
4. Morning prayer for my husband's protection
Your husband needs physical protection from accidents while he's on the road going to his work or business or doing family errands. He needs protection from the schemes of the devil who can send people to be a bad influence on him. Only God can keep our husbands safe.
Heavenly Father, there's a lot of danger in the world today that my husband may come across. I pray for him this morning that you might protect him and keep him safe from accidents, evil influences, and danger. Send your angels to protect him today and guide him in all that he does. In Jesus' name I pray.
5. Prayer for a husband to be faithful
"No temptation has overtaken you except such as is common to man; but God is faithful, who will not allow you to be tempted beyond what you are able, but with the temptation will also make the way of escape, that you may be able to bear it"

1 Corinthians 10:13
"But I say to you that whoever looks at a woman to lust for her has already committed adultery with her in his heart."

Matthew 5:28
Men face a lot of temptations out there especially when it comes to women. Unfortunately, some women can target your husband and want to break your marriage.
Since men are visually stimulated, we need to pray that their eyes would not lead them to desire other women. Each morning, pray for your husband to be faithful only to you because that is God's will and standard for marriage.
Lord, I pray that my husbands' eyes would be pure before You. Help him to be able to look away and not lust after other women. Remove the desire for other women from his mind and heart today. Teach him to be desensitized to the physical appearance of other women. Help us keep our marriage bed holy Lord and honor You by remaining faithful to one another.
In Jesus' name I pray. Amen
6. Morning Prayer for strength for my husband
Because men are physically strong, we can forget that they still need the power of God to strengthen them daily. You need to pray that God would strengthen your husband for all the tasks that await him that day. You can also pray the encouraging psalms of strength over your husband in hard times.
We praise You, Lord, for you are all-powerful. I pray that You would strengthen my husband today. He needs You to help him and be present with him in everything he does. You alone are his Shepherd and refuge. Give him courage and hope to face the day trusting You alone. Comfort him in hard times and help him to hold on to the promises from Your word.
These powerful and encouraging good morning prayers for your husband are a great way to bless him and start the day on a good note.
Free Marriage Scripture Cards
These 16 beautiful Scripture cards are a great resource to use to pray for your marriage and your husband as well. They're absolutely FREE. Click on the image below and download yours instantly.