How do I pray to protect my child?
This is a question you may be asking yourself as a parent. We live in a dangerous world, and we have a real enemy who is out to destroy our children and their future. Through these encouraging prayers for children's protection, we will use scriptures to pray in line with God's word and His promises for us and our kids.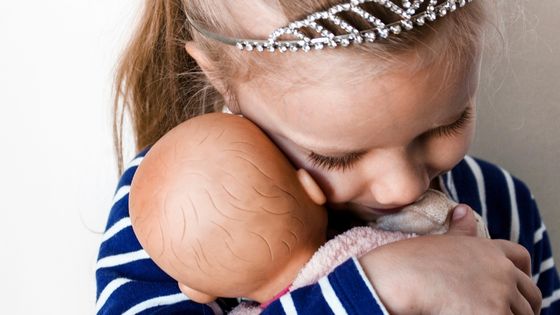 The power of a parent's prayer
When l was pregnant with our first daughter, a friend said to me that having a child would be like seeing my heart walking in front of me. And it really is true. Our children are our bundles of joy. And even the Bible says they are our inheritance.
"Behold, children are a heritage from the Lord,
The fruit of the womb is a reward."

Psalm 127:3
The devil knows the deep love we have for our kids so he attacks them knowing if he hurts them, he hurts us as well. That's why we need to stand in prayer as parents and declare God's goodness and mercy upon our children.
The Bible encourages us to have the full armor of God which includes prayer and be ready to fight the devil and stop his plans.
"Put on the whole armor of God, that you may be able to stand against the wiles of the devil."

Ephesians 6:11
Prayer is a way that we can surrender our kids to God because we know that He is all-knowing, all-powerful and present everywhere. He is with them even in times where we are not. God has given us as parents the privilege and power to pray for our children and we should do just that.
6 Brave Prayers for children's protection
As Christians, we are in constant spiritual warfare against the enemy. Because the war is spiritual, we need to fight it in the spirit as well with prayer. Our Helper, the Holy Spirit is ready to help us and all we need is to call upon Him to protect our children.
Protection prayers bring God's blessings, favor, guidance, and peace into our children's lives.
Let's pray.
"Yet in all these things we are more than conquerors through Him who loved us."

Romans 8:37
"These things I have spoken to you, that in Me you may have peace. In the world you will have tribulation; but be of good cheer, I have overcome the world."

John 16:33
"You are of God, little children, and have overcome them, because He who is in you is greater than he who is in the world."

1 John 4:4
"But thanks be to God, who gives us the victory through our Lord Jesus Christ."

1 Corinthians 15:57
The confidence that I have in Jesus Christ as l make these prayers for my children's protection is that in Him I am more than a conqueror, an overcomer, and an overall winner. In one teaching l listened to from Priscilla Shirer, she said we don't fight for victory but we fight from a place of victory.
That changes our perspective and gives us hope and assurance that God will hear us and answer our prayers. We can also experience the peace that surpasses understanding as overcomers in Jesus Christ.  
Let's pray:
"Lord, thank You that You love us and You have made us more than conquerors in Jesus Christ. We come boldly and in confidence bringing our children before You knowing that You love and care for them because You created them in Your image.
We are blessed because Jesus Christ lives in our hearts and He is greater than the devil who tries to harm us. Today we stand as overcomers and winners trusting You to hear us as we cover our children in prayer.
Thank You that we get the privilege and honor to be parents and we get to pray for our kids. May we never take this honor for granted.
In Jesus' name, we pray. Amen."
"I do not pray that You should take them out of the world, but that You should keep them from the evil one."

John 17:15
"But the Lord is faithful, who will establish you and guard you from the evil one."

2 Thessalonians 3:3
"The Lord shall preserve you from all evil;
He shall preserve your soul."

Psalm 121:7
As long as we are in this world and believers in God, we will be the devil's target. He wants to destroy us and our children. He wants to kill their joy and dreams by leading them to associate with bad friends that influence them not to follow God's ways.
We need to pray for them that God protects them from evil and preserves their life for His glory.
"Heavenly Father, I praise You for You are faithful and mighty. There is none like You under the heavens and the earth. Please keep my children from evil today. As the devil pursues their lives and seeks to destroy them, may You pursue them and preserve their lives.
Guard them against the devil. Give them godly friends that are a good influence in their lives. I pray that my kids would have the wisdom to make the right choices when they are with their friends. May their soul, spirit, and body be preserved by You Lord Almighty.
In Jesus' name. Amen."
"No weapon formed against you shall prosper,
And every tongue which rises against you in judgment
You shall condemn.
This is the heritage of the servants of the Lord,
And their righteousness is from Me,"
Says the Lord."

Isaiah 54:17
"And the Lord will deliver me from every evil work and preserve me for His heavenly kingdom. To Him be glory forever and ever. Amen!"

2 Timothy 4:18
"Many are the afflictions of the righteous,
But the Lord delivers him out of them all."

Psalm 34:19
At times you need to pray deliverance prayers for your child. There are generational curses that may need to be broken in our children's lives.
In my own family, l see that there are financial curses where no generational wealth is being passed on and most of my family are either not in good marriages or not married at all. Those are generational curses that need to be broken in prayer.
We must stand in the gap for our children and declare that it ends here, and we start to pray for a generation that experiences the freedom of Christ.
"O God, I pray for my children today. Deliver them from the generational curses in my own family. Redeem my family from the devil's world and bring the true freedom that Jesus Christ died for on the Cross.
I declare today that no weapon that the devil fashions against my kids shall prosper. You are the Lord who delivers and saves my children from any and every affliction they may face. Protect them from harm and preserve them for Your kingdom.
We may have a real enemy but we have a redeemer, Lord, and Savior who conquered death. Jesus Christ said it is finished on the Cross and I declare that the troubles and challenges that my child has been facing are finished. I nail them on the cross where Jesus died. I nail all generational curses on the cross.
I pray that the next generation of my children and their children be free from the burden of those before them. May they be a generation that worships God and walk in faith.
I trust You God that You will hear my prayer for my children today.
In Jesus' name. Amen."
"Fear not, for I am with you;
Be not dismayed, for I am your God.
I will strengthen you,
Yes, I will help you,
I will uphold you with My righteous right hand."

Isaiah 41:10
"Be strong and of good courage, do not fear nor be afraid of them; for the Lord your God, He is the One who goes with you. He will not leave you nor forsake you."

Deuteronomy 31:6
"for the Lord your God is He who goes with you, to fight for you against your enemies, to save you."

Deuteronomy 20:4
In this next prayer for children's protection, we want to ask God's presence to go before our children as they head to school, work, summer camp, grocery store, and any place they may go to. We want to trust God's promise that He will never leave them nor forsake them.
"Lord Jesus, as my children head out to school, work, sports, and any place they may go to, I ask that Your presence go before them and protect them from harm. Help them in their hour of need and be their guide, especially in the times that I may not be with them.
May they not be fearful but courageous because they believe in You and Your power. Give them strength for the work and tasks they may need to do. Fight for them Lord and save them from the schemes of the evil one. Continue to keep guard and watch over them always.
In Jesus' name. Amen."
"No temptation has overtaken you except such as is common to man; but God is faithful, who will not allow you to be tempted beyond what you are able, but with the temptation will also make the way of escape, that you may be able to bear it."

1 Corinthians 10:13
"Be sober, be vigilant; [c]because your adversary the devil walks about like a roaring lion, seeking whom he may devour."

1 Peter 5:8
The devil uses the same tricks and temptations He used on Eve in the Garden of Eden to make us go astray. He makes our children doubt what God says and even what we have said to them. They are promised pleasure that is not long-lasting and enter into temptation which leads them to sin against God.
As we pray for our kids to be kept safe from danger, we must also pray that they overcome temptation, can stand firm against it, and obey God's word.
''Heavenly Father, we know that the devil is walking like a roaring lion seeking to devour our children. But He will not have his way with them because they belong to the Kingdom of light. They are a chosen generation, a royal priesthood, chosen by You O God for Your glory.
I pray today that they will resist and overcome any temptation that comes their way. Provide a way for them to escape and give them strength to be firm. Protect them from friends and family who may lead them to temptation.
Give my children the spirit of discernment to be able to see people's true characters and intentions. May they be able to make the right choices that will help them in life and not hinder them.
We put them in Your safe hands, Lord.
In Jesus' name. Amen."
"As the mountains surround Jerusalem,
So the Lord surrounds His people
From this time forth and forever."

Psalm 125:2
"The angel of the Lord encamps all around those who fear Him,
And delivers them."

Psalm 34:7
The psalms of protection show us that God will surround our children and His angels will protect them. Elisha's story in the Bible proves to us that we are being protected by angels that we don't see.  Elisha asked God to open His servant's eyes when they were surrounded by the enemy- the Syrian army and He saw spiritually that God's army of angels was more than the Syrian army.
In the same way, may God remind us as we pray for our children's protection that He has surrounded them and loves them dearly.
"Lord God, thank You for Your lovingkindness and grace towards us. Today we ask that like You surrounded Elisha and his servant with a heavenly army of soldiers, may my children be surrounded by that army too.
Send angels to guard them, watch over them, help, save and deliver them. May they be guided to the right path of life that leads to eternity. I pray that they would experience Your deep love for them and never look for that love in any other place or person.
Satisfy their deepest longings and give may they experience the true and everlasting joy that comes from You.
In Jesus' name. Amen."
I hope that as you've prayed along with me on these prayers for children's protection, you've experienced God's peace and are assured that His presence will surround your children. He created them and loves them so much and wants the best for them just like you do.
How do I pray to protect my child?