As believers, many times we pray amiss because our prayers are full of requests and not enough thanksgiving.  We need to have moments when we just praise and thank God without asking for much. These are 6 excellent thankful prayers to God for who He is and what He has done for us.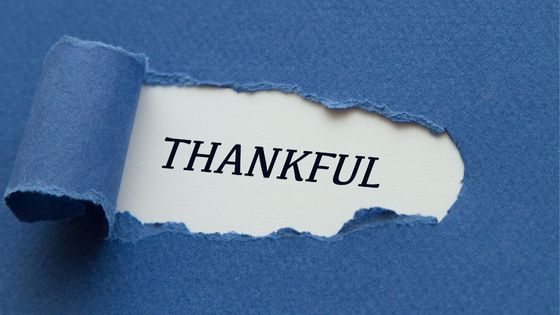 The power of gratitude prayers
In Luke 17:11-19, we read the story of 10 lepers who asked Jesus to heal them. He did and only one came back to thank Him for healing. And He was the foreigner among them.
The question is are you the 1 who came back or part of the 9 that got their healing and forgot to thank the Healer? There is power in thanking God for what He has done in our lives. God continues to bless those that give Him thanks because their heart is in the right place.
As a Father, God desires to give us His love and gifts. He is a giver after all. Even as people, we like to have people thank us when we do good things for them. While their gratitude is not what drives us to be kind, it's still important that they show us gratitude for what we do.
Giving God thanks brings us so much peace and joy. It helps us focus on what we have and make us more content in life. The following powerful gratitude prayers are a guide to use as you make thanksgiving to God a lifestyle.
Thankful prayers to God
There are many benefits and rewards to giving thanks to God as the Bible tells us. Heartfelt thanksgiving prayers move God to act.
Let's pray!
"Oh, give thanks to the Lord, for He is good!
For His mercy endures forever."

Psalm 107:1
We give thanks to God for He is good to us. His mercy, love, and grace endure forever. He is worthy of all the praise and worship for who He is.
He is the Alpha and Omega, the beginning and end, the ever-present God who never leaves nor forsakes us. The Most High God sits on the throne and sent His Son Jesus Christ so that we could be reconciled back to Him. He is worthy of our gratitude.
"Heavenly Father, we thank You today for You are good to us. You've been good and continue to be good. You do not deal with us as we deserve but are gracious and merciful.

Your love for us is unfailing. Even when we are not faithful, You remain faithful. Thank You Father for fulfilling your promises toward us. We honor You today because You never leave us nor forsake us. You are with us to the very end and that gives us peace and joy.

In Jesus' name, we pray. Amen."
We want to thank God for His blessings in our lives. He has given us the gift of life, the families and friends we have, finances, good health, and healing.
"Today, we thank You Lord for the gift of life. It's not because we're clever or can take care of ourselves that we find ourselves here today. Rather, it's because You've allowed us to be here by your grace Lord.

Thank you for my family, my friends, and my spiritual family. Those around me who love me, help me, inspire me, encourage me and strengthen me are a true blessing from You.

I appreciate the gifts and talents You've given me. Help me to be a good steward and use them wisely to bring You alone glory. Thank you for the finances You've given me and the ability to work for my family. I appreciate the good health and healing You've always blessed me with.  

In Jesus' name. Amen."
As we are appreciating God, we are grateful that He has given us His wonderful word through the Bible. It continues to encourage, empower, sustain us and guide us through life so that we're never lost and not know what to do. His word gives us life.
"Your word is a lamp to my feet
And a light to my path."

Psalm 119:105
"It is the Spirit who gives life; the flesh profits nothing. The words that I speak to you are spirit, and they are life."

John 6:63
"O God, we are grateful for Your word. It cleanses us, teaches us, corrects us, and lights our path. Your word is living and active, sharper than a double-edged sword, and breathed out by God.

I am thankful that Your word was there from the beginning, and it became flesh and dwelt amongst us. We can't live without it, Lord. Thank You that You reveal Yourself to us through Your word.

While the world is not reliable, Your word is dependable because it is the truth that never changes. Whenever You send Your word, it accomplishes what You send it to. I'm thankful that Your word is always on time to encourage, help me and direct me when I need it.

In Jesus' name. Amen."
Prayers of thanks and praise
When we come before God's presence, the Bible says we should come with thanksgiving and praise. This is one of the keys to God answering our prayers and hearing our requests.
"Enter into His gates with thanksgiving,
And into His courts with praise.
Be thankful to Him, and bless His name."

Psalm 100:4
At times when things are going well, we forget to thank God and appreciate Him. But when things turn sour, we run to Him crying and begging Him to hear us.
But God desires to be glorified and worshipped. That's why we need to thank Him.
"Heavenly Father, we come to the throne of grace today with our hearts full of praise and thanksgiving. We praise You for Your lovingkindness, forgiveness, and kindness.

Thank You Father for always listening to our prayers. I am humbled by Your grace. There is no one like You, redeemer, Savior, and friend. We bless Your Holy name, the name which is above every name.

I give You all the praise for You are worthy.

In Jesus' name. Amen"
God is our hope and strength, especially in tough times. I remember the time when I lost my job and while it was a toxic environment and I had wanted to leave for some time, I went through a hard time accepting the loss of constant income.
But God strengthened me and my family and helped us to hold onto His word and promises. We have trusted Him through some challenging times and learned that He will never fail us.
"The Lord is my strength and my shield;
My heart trusted in Him, and I am helped;
Therefore my heart greatly rejoices,
And with my song I will praise Him."

Psalm 28:7
While we would never pray for hard times, it is those seasons that grow our faith and help us grow spiritually. It is our attitude in those seasons that shows if we truly believe in what God says about us and what He can do in us and through us.
"Oh God, I praise You for You alone are my strength and hope. You are My helper in times of trouble. I praise You because I know that what You bring me to, You will bring me through.

When I am weak and at my lowest, I lean on You for strength.  While some trust in people and their own ability, I choose to trust in You because You have never failed me.

My heart is full of joy because I know the plans You have for me are to give me a future and hope. You are never out to harm me but to give me abundant life. I will sing praises to You my King and my Lord.

In Jesus' name. Amen."
Prayer for thanksgiving and protection
We want to offer God thanks for His protection. In God we know we are safe. He keeps us under the shadow of His wings. There are many fights that God is fighting for us in the Spirit that we don't see with our natural eyes.
"You are my hiding place;
You shall preserve me from trouble;
You shall surround me with songs of deliverance."

Psalm 32:7
"The name of the Lord is a strong tower;
The righteous run to it and are safe."

Proverbs 18:10
The devil is out to steal, kill and destroy us and our families (John 10:10). But God is fighting for us, shielding and protecting us from the devil's schemes and plans. So, we thank God for the deliverance we see Him bringing into our lives and even the ones we don't see with our physical eyes.
"I look unto the hills and l know my help comes from the Lord, the Creator of the heavens and earth. Thank You, Lord, for being my hiding place and preserving my life and the lives of my family and those l love.

Praise and glory be to the King of kings who delivers me from the pangs of the evil one.  You are my Shepherd who leads me to safety and in You, l am strong and secure. I stand here today having been declared victorious and more than a conqueror because Jesus has already won the war.

Thank You for protecting me from harm physically and spiritually. You are the all-powerful God and l glorify Your name.

In Jesus' name. Amen."
I hope that these thankful prayers to God will encourage you and guide you as you make gratitude to God a lifestyle, not an event. God is pleased when we offer Him thanksgiving and will surely reward us when we do.