Marriage is one of the most important relationships that we will have as adults. It's therefore important that as Christians we understand what is its purpose and the Biblical principles of marriage that will be a key to having success in this holy institution. We look to the Bible because it's God's standard for how we should live as His children in a way that pleases Him and brings Him glory, even in marriage.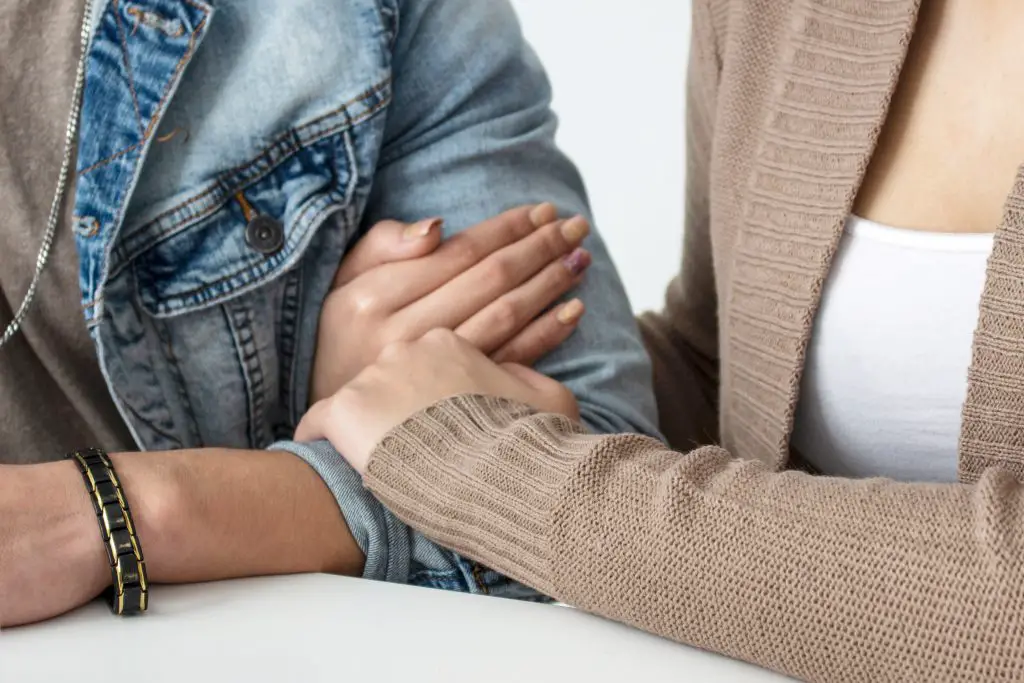 What is the purpose of marriage in Christianity
Everything God has designed has a purpose and reason. Our God is orderly and intentional in all His creation. In the same way, God designed marriage for a purpose. Knowing God's purpose for marriage helps us as believers to fulfill and obey that purpose.
1. Marriage is a picture of Christ's relationship with the church
Marriage is a picture God designed to portray His love and relationship with the church. God's purpose for marriage was for us to have an example of Jesus Christs' relationship with the church.
The church here doesn't refer to a specific denomination or local church. The church in the Bible refers to all believers of Jesus Christ who follow Him. The church is the body of Christ. We are the church, not the building.
According to the Bible in Ephesians 5:22-33 , Jesus Christ is the bridegroom and the church is His bride. The purpose of marriage is to portray this very relationship physically to us so we have a reference of how to relate to Jesus.
As Christ is head of the church and we submit to Him, so also the husband is head of the house and as wives we submit to him. The same way Christ loved the church (His bride) and sacrificed His life for her, so also the husband must love his wife and sacrifice everything for her.  
Because our God is a God of detail and He knew we needed a daily reminder of how to relate to Him, he created marriages for this purpose.
2. Marriage was designed to reflect God's image
"Then God said, "Let Us make man in Our image, according to Our likeness; let them have dominion over the fish of the sea, over the birds of the air, and over the cattle, over all the earth and over every creeping thing that creeps on the earth." So God created man in His own image; in the image of God He created him; male and female He created them."

Galatians 1:26-27 (NKJV)
When God says  "Let us make Man in Our own image", He is speaking to the Trinity. The Trinity is God the Father, the Son and the Holy Spirit. God created both males and females in His image.
When we see the roles of the husband and wife, we see that God designed the wife as the helper to the husband, the same way the Holy Spirit is the helper to the church. The husband was designed as the head, the same way Christ is the head of the church.
God created the husband and wife to be one flesh, the same way the Trinity is one. There's unity within the Trinity, the same way God's purpose was to show an image of unity within a marriage.
3. The purpose of marriage is to reproduce and make disciples
"Then God blessed them, and God said to them, "Be fruitful and multiply; fill the earth and subdue it;""

Genesis 1:28a
God's purpose for marriage was for the husband and wife to have children and become a family. The children become our disciples that we can show God's love and His character with.
This is the same way Jesus Christ had His 12 disciples on earth, to share God's word with, to teach them Godly principles, to correct them, and to teach them how to live as Christians daily.
God is so faithful because He has already shown us how we should treat our children through Jesus' relationship with His disciples.
What is God's standard for marriage
Now that we know God's purpose for marriage, it's important that we know His standard as well. God's standard is the model for marriage which He wants us to aim for. Because God is the Creator of marriage, it follows that He has some acceptable standards we much follow.
1. Man and woman must become one flesh
"So then, they are no longer two but one flesh. Therefore what God has joined together, let not man separate."

Matthew 19:6
The married couple is viewed by God as one flesh. They each leave their parents, siblings and families and become one flesh in God's eyes. This means in marriage God's standard is unity and togetherness.
2. Marriage must be permanent
Because a married couple is one flesh, this means they can't be separated. That's why God hates divorce. God's standard is that marriage should be permanent.
3. There must be one spouse and not more
God created Eve for Adam. One wife and one husband. This is the way God designed marriage and a standard He wants His children to obey. The Bible goes on to say that the marriage bed must be kept holy (Hebrews 13:4). There must be no third party on the marriage bed.
4. Sexual enjoyment must be present in marriage
God's created sex. Yes, this might make some of us uncomfortable but it's the truth. The world has distorted our view of sex. But it's something beautiful that God designed as His standard and a key to a successful marriage.
Sex should never be used as a weapon of manipulation, control and power. In itself, sex is not the purpose of marriage but a benefit that should be enjoyed by husband and wife.
Apostle Paul in 1 Corinthians 7:3-5, encourages couples not to deprive each other of sex except in times of fasting and prayer but even that time must be short. This is because the devil can use this time of deprivation to tempt either one of the spouses, which would allow cheating to happen and leading to the marriage bed not being kept holy.
6 Powerful Biblical Principles of Marriage
The Biblical principles of marriage are the foundations of marriage that will guide us to have a marriage that fulfills God's purpose and a marriage that's according to God's standard. Our values, beliefs and actions as couples will be based on the powerful principles of marriage which we observe.
1. Put God first in your marriage
One of the most important Biblical principles of marriage is to put God first. God is our Creator, Savior and Redeemer. The moment we put our spouses first, we've missed the mark. Our spouse is created by God just like we are. Putting your spouse first makes them an idol and our God is a jealous God who will not tolerate being replaced.
Putting God first in marriage means:
Seeking Him first and serving His Kingdom first
Loving God will all your heart, soul and mind as is His first commandment
Abiding in His word daily
Acknowledging God's love and presence in your life
Interestingly, putting God first in our marriages will lead us to become better wives because we will be operating from a place of obedience to God and He will teach us how to be the wives He created us to be.
2. Love and Respect
As we've seen in Ephesians 5:22-33, God designed the husband to love the wife and the wife to submit to and respect her husband as the head.  Love and respect between a husband and wife are an important Biblical principle in marriage.
1 Corinthians 13, highlights in detail what love entails.
"Love suffers long and is kind; love does not envy; love does not parade itself, is not puffed up; does not behave rudely, does not seek its own, is not provoked, thinks no evil; does not rejoice in iniquity, but rejoices in the truth; bears all things, believes all things, hopes all things, endures all things."

1 Corinthians 13:4-7
When you love someone you're committed to them. Being committed in marriage means you're dedicated to your spouse, loyal and devoted to them always. When you're committed to your spouse you don't give up on them, through the thick and thin and the ups and downs of marriage. In short, love means commitment in marriage.
Love and respect is not always about feelings but it's a choice. A choice to obey God. A choice to be selfless, to endure and to hope. Only through the Holy Spirit's power can we love like this in marriage.
3. Prayer is a powerful Biblical principle of marriage
A lot of times we can tend to think successful marriages just happen by chance. Or movies show us that when people are in love, then everything will work out fine and they will live happily ever after. Unfortunately, this is not the case.
The truth is we have a real enemy- the devil who wants to steal, kill and destroy any happily ever after hopes and plans we may have. The one method we can use to fight the devil is prayer.
Prayer is a powerful biblical principle to building a successful Christian marriage. It's important for couples to pray for and with each other in order to stand firm against the devil and his schemes.
4. Forgiveness is a key Biblical rule of marriage
When it comes to your husband, you don't forgive when you want to, when he deserves it or when he apologizes. Forgiveness is a command. You forgive when God tells you to forgive. And Jesus said we forgives 77×7 times. That doesn't mean keep a record of his wrongs and bring them up in a fight. It means forgive countless times.
Forgiveness is not easy, but knowing that God forgave us for our past sins and that He continues to forgive us, helps us to be able to extend the same forgiveness to others, especially our spouses. Without forgiveness in marriage, bitterness develops instead of love.
5. Put the interests of your husband first
Philippians 2:1-10 shows us the importance of being humble as God's children and putting the interests of other's first. This is a powerful Biblical key to a successful marriage. It means we must be humble and serve others first.
And because God is so faithful, Jesus Christ already showed us an example of this principle. He humbled Himself to the point of death on the Cross. He was willing to be humiliated for the sake of His love for us. At the end He was rewarded for being humble and putting others first.
In the same way, God will reward us for putting our husbands' needs first because it shows that we are obedient to Him and His word.
6. Companionship is an important Biblical principle of marriage
The reason why God created Eve for Adam was because it was not good for man to be alone (Genesis 2:18).  Companionship is a key basic rule of marriage.
It's important for a husband and wife to have friendship as a key foundation. Spending time together talking, sharing ideas, discussing future plans, discussing God's word is how deep love and connection is built in marriage.
What is the secret to a successful marriage?
Every couple seeks the secret to a successful marriage. Understanding this as Christians is important for us to have long-lasting and loving marriages. The secret is in understanding the purpose for which God designed marriage.
When we understand the purpose, we see marriage the same way God sees it, we understand it's true meaning and we can follow God's standard for marriage.
Another Biblical key to a successful marriage is living according to the powerful Biblical principles of marriage. These should guide and direct how we view each other and treat each other as husband and wife. God is our Creator and the rules of marriage He put in place are important and we should obey them in order to have a marriage that glorifies Him.
Free Marriage Cards
These are 16 marriage cards to encourage you to build your marriage based on God's word and principles. They're absolutely FREE. Click the image below to download them instantly.