The life of a believer is that of surrender to God's ways. This is not always easy as the world tells us to do what we want because this is our life to live. Scriptures can guide us though, to pray prayers of surrender to God so that we can do His will and bring glory to Him because at the end that's what pleases the Lord.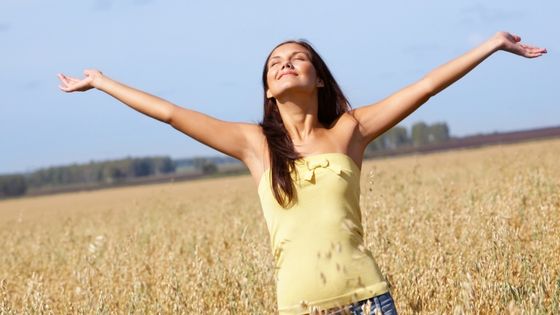 How do I completely surrender to God?
Surrendering to God requires a willing heart. We need to believe in God's authority, and power and that He is in control even when the world and everything in it may be in chaos.
We can surrender to God when we confess with our mouths that we do. Our Heavenly Father wants to hear us submit to Him. We do that when we worship and when we pray.
Then we need to read His word and obey it. When we obey what the Lord tells us through His word, we will show Him that we are surrendered to His will. Submission to God also requires us to be humble and willing to allow Him to correct us and guide us.
We can also surrender to God when we stop worrying about everything. Putting our trust in God and standing firm on His promises helps us to surrender our ways and thoughts to Him.
6 Powerful Prayers of Surrender to God
Now that we know how to surrender to the Lord, we need to confess our submission to Him. And these prayers of surrendering to God will help us do just that.
As a Christian, it's important to know and understand that discipleship comes at a cost. Following Jesus Christ can cost you your "cool reputation," your friends, family members, and even your job. But it is important to know that even Jesus Christ faced rejection so He knows what we're going through.
To truly become followers of Christ we must be willing to surrender our own will and desire and do what God tells us. This is not something easy, but God promises that by losing your lives you will save it because you will inherit eternity.
"Then Jesus said to His disciples, "If anyone desires to come after Me, let him deny himself, and take up his cross, and follow Me."

Matthew 16:24
''Then He said to them all, "If anyone desires to come after Me, let him deny himself, and take up his cross daily, and follow Me. For whoever desires to save his life will lose it, but whoever loses his life for My sake will save it."

Luke 9:23-24
"So likewise, whoever of you does not forsake all that he has cannot be My disciple."

Luke 14:33
Let's pray.
"Lord Jesus thank You for saving me and redeeming my life. I know there is a cost to me following You. I ask that You may help me to deny myself, my wants, and my desire to do what Your word says.
I know that through denying myself, my life will be saved, and I will inherit eternity. May I always remember this great reward that awaits those who follow you and your ways.
In Jesus' name I pray. Amen. "
"I have been crucified with Christ. It is no longer I who live, but Christ who lives in me. And the life I now live in the flesh I live by faith in the Son of God, who loved me and gave himself for me."

Galatians 2:20
"Therefore, if anyone is in Christ, he is a new creation; old things have passed away; behold, all things have become new."

2 Corinthians 5:17
When we are saved, it's no longer about us but about Christ. We are new creations who no longer act, talk, and think as we did before being saved. We then start to live by faith focusing on drawing near to God so we can have a deep relationship with Him.
Jesus Christ loved us and gave His life for us to be saved, and in turn, we can give up our lives for Him.
Let's pray.
"O God, thank You that in You I have become a new creation. It is no longer I that lives but I live hidden in Christ. I surrender my old self to you so that I may experience a deep relationship with God. I live by faith in the Son of God who loved me and gave Himself up for me.
All things have become new for me. Help me to get a new understanding of Your word and Your ways O God so that I may obey You. I trust You Lord for You are faithful, good to me, and all-powerful. Guide me as I choose to live a life that glorifies You.
In Jesus' name. Amen"
 "He must increase, but I must decrease."

John 3:30
This is one of the shortest verses that's easy to memorize. In our lives, we must decrease, and Jesus Christ must increase. Those who know us must know how deep our faith in God is and that we put Him first. As a daily morning prayer of surrender this is one thing, we can ask God to help us with.
"Heavenly Father, I praise You because I am fearfully and wonderfully made in Your image. I live for You and Your glory. May my life be a reflection of my faith and my walk with Jesus Christ. I never want to be ashamed of the Gospel for it is the power of Christ in me and has saved me.
As I start each day, help me to decrease as Christ is increased in my life. May Your plans prevail and be established in my life. I want to live a life that pleases You Lord and brings honor to Your name.
In Jesus' name I pray. Amen."
"Jesus said to them, "My food is to do the will of Him who sent Me, and to finish His work."

John 4:34
"He went a little farther, and fell on the ground, and prayed that if it were possible, the hour might pass from Him. 36 And He said, "Abba, Father, all things are possible for You. Take this cup away from Me; nevertheless, not what I will, but what You will."

Mark 14:35-36
"Let this mind be in you, which was also in Christ Jesus, 6 who, being in the form of God, did not consider it [a]robbery to be equal with God, but [b]made Himself of no reputation, taking the form of a bondservant, and coming in the likeness of men. And being found in appearance as a man, He humbled Himself and became obedient to the point of death, even the death of the cross. Therefore, God also has highly exalted Him and given Him the name which is above every name,"

Philippians 2:5-9
One of Jesus' key characteristics is His ability to empathize with us. He lived like a man on earth and went through everything we are going through.
As He prayed in the Garden of Gethsemane, He knew that His crucifixion was coming, and He would be going through a painful journey to bring us salvation and He did a prayer of surrender to God. He asked for God's will not His will to be done.
In Philippians, we are encouraged to learn from Jesus as our example. Jesus surrender His will to God's will and humbled Himself even though He is equal to God. He was despised, ridiculed, beaten, and ill-treated to save mankind.
In the end, He achieved God's plan and His name has been exalted above every name. In the name of Jesus, knees bow and there is power in His name. That's the reward of surrendering to God.
Let's pray:
"Thank you, Lord Jesus, for teaching us what it means to surrender. You are an example of how to be humble and how to submit our will to God. Today I pray like Jesus and say Father not my will, but Your will be done in my life.
Even if Your will is hard and painful just like the crucifixion was for Jesus, I still choose it because there is great reward in it. Help me to follow Your ways, Jesus. I want to obey God and live according to His word.
In Jesus' name. Amen"
"Humble yourselves in the sight of the Lord, and He will lift you up."

James 4:10
"Therefore submit to God. Resist the devil and he will flee from you."

James 4:7
"But now, O Lord,
You are our Father;
We are the clay, and You our potter;
And all we are the work of Your hand."

Isaiah 64:8
As we can see from these Bible verses about surrendering to God, it takes a humble spirit to surrender to the Lord.
Pride has no place in God's kingdom. If you're not willing to be led, corrected, and guided by God it will be hard to surrender to Him. Pride comes from the devil and if we resist the temptation of pride and submit to God, the devil will flee.
"Heavenly Father, teach me to be humble that same way Jesus was humble. Forgive me for having pride and thinking I know it all and can do it all without You. I know that I can't. I need You Lord and surrender myself to Your leadership and guidance.
I am the clay and You are the Potter. You know more than me and can do more than me. I am a creation and You are the Creator. I submit myself in Your hands so you can mold me into Your likeness Lord Jesus.
The Bible says that when I humble myself, O God, You will lift me up the same way Jesus Christ was lifted up. I submit my finances, my household, my marriage, my children, and all that I own to You. Have Your way with me and everything I have.
In Jesus' name. Amen."
"I beseech you therefore, brethren, by the mercies of God, that you present your bodies a living sacrifice, holy, acceptable to God, which is your reasonable service. And do not be conformed to this world, but be transformed by the renewing of your mind, that you may prove what is that good and acceptable and perfect will of God."

Romans 12:1-2
"Or do you not know that your body is the temple of the Holy Spirit who is in you, whom you have from God, and you are not your own? For you were bought at a price; therefore glorify God in your body and in your spirit, which are God's."

1 Corinthians 6:19-20
Our bodies need to be submitted to God's will. We are not our own, but Jesus Christ bought us at a price. We need to know our identity in Christ so we can submit to God. The Bible asks us to present and surrender every member of our bodies to God as part of worship to Him.
Let's pray.
"Lord Jesus thank You that I am Yours and I was bought by the precious blood of Jesus Christ. I no longer desire to be conformed to this world but choose to live according to my new identity in Christ. Renew my mind Lord and remove anything that is not of You.
I present my mouth, my feet, my hands, and every member of my body for Your service in Your Kingdom God. My body, soul, and spirit belong to You and I will choose daily with Your help to glorify You with my body. I surrender everything to you today and every day.
In Jesus' name. Amen."
I hope and pray that these prayers of surrender will encourage you to put God and His will first in Your life. Always remember that our great example, Jesus Christ also surrendered His will and desire to God and received a reward from God and the same will happen for us if we are faithful to follow His example.