Research shows that there are more than 7000 God's promises in the Bible. That's quite profound. We can hold on and claim these promises for ourselves and our loved ones.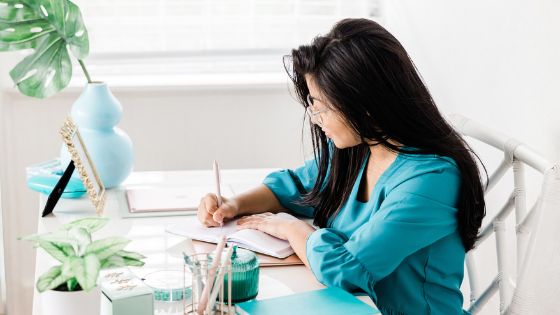 The Power of the promises of God
God's assurance to us of what He will do and what will happen to us are His promises to us. We serve a truthful and faithful God and we know that He will deliver on what He says.
"For all the promises of God in Him are Yes, and in Him Amen, to the glory of God through us."

2 Corinthians 1:20 (NKJV)
Jesus Christ came to fulfill the law and reconcile us to God. In Him, all of God's promises are fulfilled. God loves us so much and is committed to us as His children.
This list of the promises of God is great to keep and refer to often.  You can pray the promises these scriptures over yourself and your family.
"For the Lord God is a sun and shield;
The Lord will give grace and glory;
No good thing will He withhold
From those who walk uprightly."

Psalm 84:11
As a loving and gracious Father, God will not withhold anything God from us. His promises to man are proof of this. We receive the promises by faith in Him.
60 Phenomenal Promises of God in the Bible
These 60 Bible verses of God's promises will bring you much encouragement, strength, and confidence in the God we serve.
What are the promises of God to man? Let's check them out!
1. God's promise about His love
The unfailing love of God is amazing. God himself is love and He teaches us how to love ourselves and love others. The power of God's love transforms our lives.
"But God demonstrates His own love toward us, in that while we were still sinners, Christ died for us."

Romans 5:8
"But God, who is rich in mercy, because of His great love with which He loved us, even when we were dead in trespasses, made us alive together with Christ (by grace you have been saved),"

Ephesians 2:4-5
"Behold what manner of love the Father has bestowed on us, that we should be called children of God! Therefore the world does not know us, because it did not know Him."

1 John 3:1
"A new commandment I give to you, that you love one another; as I have loved you, that you also love one another."

John 13:34
"In this is love, not that we loved God, but that He loved us and sent His Son to be the propitiation for our sins."

1 John 4:10
Jesus Christ hung on the cross as the evidence of God's wonderful love for us. Now we've been given a new identity as children of God.
2. Bible promises about God's presence
God's presence brings us much joy and hope. There is no fear in His presence. Only rest and the peace that surpasses all understanding.  
"Fear not, for I am with you;
Be not dismayed, for I am your God.
I will strengthen you,
Yes, I will help you,
I will uphold you with My righteous right hand."

Isaiah 41:10
"For He Himself has said, "I will never leave you nor forsake you."

Hebrews 13: 5b
"And He said, "My Presence will go with you, and I will give you rest."

Exodus 33:14
"For where two or three are gathered together in My name, I am there in the midst of them."

Matthew 18:20
"I am the vine, you are the branches. He who abides in Me, and I in him, bears much fruit; for without Me you can do nothing."

John 15:5
Jesus is the presence of God in our lives. He comes into our hearts when we're saved and we receive Him by faith. When we gather with others in His name, His presence is there also.
3. God's promises for healing
Our all-powerful God is a healer. Whether you're experiencing physical or emotional pain, He promises to heal His children.  When you pray to Him in faith, He will heal you.
"Heal me, O Lord, and I shall be healed;
Save me, and I shall be saved,
For You are my praise."

Jeremiah 17:14
"He heals the brokenhearted
And binds up their wounds."

Psalm 147:3
"Bless the Lord, O my soul,
And forget not all His benefits:
Who forgives all your iniquities,
Who heals all your diseases,"

Psalm 103:2-3
"O Lord my God, I cried out to You,
And You healed me."

Psalm 30:2
"who Himself bore our sins in His own body on the tree, that we, having died to sins, might live for righteousness—by whose stripes you were healed."

1 Peter 2:24
4. The promises of God about freedom
Jesus Christ came and died to set us from sin and its bondage. Now we have freedom in Christ. But we should not abuse this freedom and see it as an opportunity to sin and disobey God.
Rather we should use this freedom to love God and serve Him and others freely.
"Therefore if the Son makes you free, you shall be free indeed."

John 8:36
"For you did not receive the spirit of bondage again to fear, but you received the Spirit of adoption by whom we cry out, "Abba, Father."

Romans 8:15
"Now the Lord is the Spirit; and where the Spirit of the Lord is, there is liberty."

2 Corinthians 3:17
"For you, brethren, have been called to liberty; only do not use liberty as an opportunity for the flesh, but through love serve one another."

Galatians 5:13
"Stand fast therefore in the liberty by which Christ has made us free, and do not be entangled again with a yoke of bondage."

Galatians 5:1
5. What the Lord promises us about joy
Joy is one of the fruit of the Holy Spirit. The more time we spend in God's presence, the more joyful we become. This has nothing to do with our circumstances but more to do with our connection to God.
The world needs more joy. People are stressed, hurt, disappointed, scared, and weak. When we carry God's joy in us, we can share it with others and give them much-needed hope.
The Psalms is one of my favorite books in the Bible because of the honesty with which David wrote it. Check out some joyful Psalms below.
"You will show me the path of life;
In Your presence is fullness of joy;
At Your right hand are pleasures forevermore."

Psalm 16:11
"This is the day the Lord has made;
We will rejoice and be glad in it."

Psalm 118:24
"My lips shall greatly rejoice when I sing to You,
And my soul, which You have redeemed."

Psalm 71:23
"Those who sow in tears
Shall reap in joy."

Psalm 126:5
"You have turned for me my mourning into dancing;
You have put off my sackcloth and clothed me with gladness,"

Psalm 30:11
6. God's promises about your purpose  
We are created by God for His glory. He alone has a plan and purpose for our lives. We should trust Him to reveal His promise to us and once He does, we should follow it.
"For we are His workmanship, created in Christ Jesus for good works, which God prepared beforehand that we should walk in them."

Ephesians 2:10
"And we know that all things work together for good to those who love God, to those who are the called according to His purpose."

Romans 8:28
"For by Him all things were created that are in heaven and that are on earth, visible and invisible, whether thrones or dominions or principalities or powers. All things were created through Him and for Him."

Colossians 1:16
"Everyone who is called by My name,
Whom I have created for My glory;
I have formed him, yes, I have made him."

Isaiah 43:7
"The Lord will work out his plans for my life—
    for your faithful love, O Lord, endures forever.
    Don't abandon me, for you made me."

Psalm 138:8
7. The Bible promises God's peace
In Matthew 8:23-27, Jesus slept in the boat while there was a storm because He is the Prince of Peace Himself. The disciples were panicking and wondering what was wrong as Jesus remained calm.
The Bible promises us the peace of God in the middle of life's storm. It's a peace that surpasses all human understanding. God's peace sets us apart as Christians.
"These things I have spoken to you, that in Me you may have peace. In the world you will have tribulation; but be of good cheer, I have overcome the world."

John 16:33
"You will keep him in perfect peace,
Whose mind is stayed on You,
Because he trusts in You."

Isaiah 26:3
"Peace I leave with you, My peace I give to you; not as the world gives do I give to you. Let not your heart be troubled, neither let it be afraid."

John 14:27
"I will both lie down in peace, and sleep;
For You alone, O Lord, make me dwell in safety."

Psalm 4:8
"Be anxious for nothing, but in everything by prayer and supplication, with thanksgiving, let your requests be made known to God; and the peace of God, which surpasses all understanding, will guard your hearts and minds through Christ Jesus."

Philippians 4:6-7
8. The promises of God about hope
We put our hope in God because He is faithful. He promises us good things in the future. Even when we go through various trials and tribulations, we have a living hope in Christ that better days are coming.
"And now, Lord, what do I wait for?
My hope is in You."

Psalm 39:7
"For we were saved in this hope, but hope that is seen is not hope; for why does one still hope for what he sees? But if we hope for what we do not see, we eagerly wait for it with perseverance."

Romans 8:24-25
"Blessed be the God and Father of our Lord Jesus Christ, who according to His abundant mercy has begotten us again to a living hope through the resurrection of Jesus Christ from the dead,"

1 Peter 1:3
"Now faith is the substance of things hoped for, the evidence of things not seen."

Hebrews 11:1
"rejoicing in hope, patient in tribulation, continuing steadfastly in prayer;"

Romans 12:12
9. God's promises about answering prayer
Prayer is one of the most effective ways to connect with God and grow spiritually. When we pray, God promises that He will hear us and answer us.
We have confidence in this promise because we know God is faithful. He answered prayers in the Bible and He does the same even today.
"Therefore I say to you, whatever things you ask when you pray, believe that you receive them, and you will have them."

Mark 11:24
"If you abide in Me, and My words abide in you, you will ask what you desire, and it shall be done for you."

John 15:7
"Now this is the confidence that we have in Him, that if we ask anything according to His will, He hears us."

1 John 5:14
"Call to Me, and I will answer you, and show you great and mighty things, which you do not know."

Jeremiah 33:3
"The righteous cry out, and the Lord hears,
And delivers them out of all their troubles."

Psalm 34:17
10. What the Lord promises about forgiveness
God's love leads us into repentance. When we sin against God, the Bible tells us to confess our sins so He can forgive us. True repentance also includes taking action to run in a different direction and not repeat the same sin.
Our Lord is Holy and faithful but we disobey Him and rebel against Him. Yet His love is unfailing. The Lord promises us His forgiveness but we should not keep sinning because of that.
 "If we confess our sins, He is faithful and just to forgive us our sins and to cleanse us from all unrighteousness."

1 John 1:9
"In Him we have redemption through His blood, the forgiveness of sins, according to the riches of His grace."

Ephesians 1:7
"To the Lord our God belong mercy and forgiveness, though we have rebelled against Him."

Daniel 9:9
"As far as the east is from the west,
So far has He removed our transgressions from us."

Psalm 103:12
"But You, O Lord, are a God full of compassion, and gracious,
Longsuffering and abundant in mercy and truth."

Psalm 86:15
11. Gods promises for your every need
Our Lord is Jehovah Jireh- God the Provider. He is the Creator of all things. He will not allow us to lack any good thing because He loves us as His children.
God will meet all your physical and spiritual needs so you can put your faith in Him.
"And my God shall supply all your need according to His riches in glory by Christ Jesus."

Philippians 4:19
"But seek first the kingdom of God and His righteousness, and all these things shall be added to you."

Matthew 6:33
"I have been young, and now am old;
Yet I have not seen the righteous forsaken,
Nor his descendants begging bread."

Psalm 37:25
"And God is able to make all grace abound toward you, that you, always having all sufficiency in all things, may have an abundance for every good work."

2 Corinthians 9:8
"Blessed be the God and Father of our Lord Jesus Christ, who has blessed us with every spiritual blessing in the heavenly places in Christ."

Ephesians 1:3
12. God promises us His goodness
All the promises of God and His faithfulness to fulfill them show that He is a good God. He created us all and is good to us all.  When we fear God and trust in Him, we will see and experience His goodness.
"Oh, taste and see that the Lord is good;
Blessed is the man who trusts in Him!"

Psalm 34:8
"For I know the thoughts that I think toward you, says the Lord, thoughts of peace and not of evil, to give you a future and a hope."

Jeremiah 29:11
"Oh, how great is Your goodness,
Which You have laid up for those who fear You,
Which You have prepared for those who trust in You
In the presence of the sons of men!"

Psalm 31:19
"The Lord is good,
A stronghold in the day of trouble;
And He knows those who trust in Him."

Nahum 1:7
"The Lord is good to all,
And His tender mercies are over all His works."

Psalm 145:9
While people make promises that they end up breaking, God is not man and He doesn't do that. The Lord keeps all His promises to us through His Son Jesus Christ. Today, choose to believe and trust in Him and what He says.