One of the most fascinating things about Jesus Christ is to understand how He related to people. In John 8, we explore some inspiring characteristics of Jesus that He taught those around Him.
The love of Jesus
To understand the character traits of Jesus better, we need to know that He was driven by love. Everything He did was out of love for people.
The very reason why He came to live amongst us was because of love and to show us His love. His death and resurrection were the ultimate proof of His incredible love.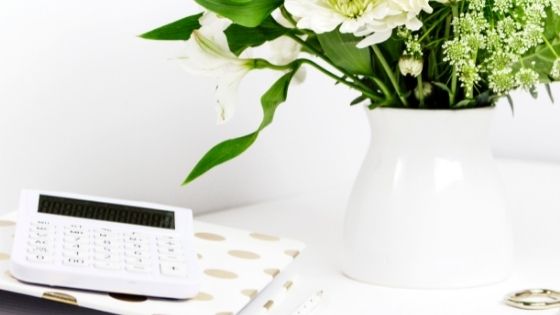 Bible verses about the love of Jesus
In these scriptures, we are assured of the love that Jesus had for us and encouraged to abide in it always. Check them out!
"As the Father loved Me, I also have loved you; abide in My love. "

John 15:9 (NKJV)
"Greater love has no one than this, than to lay down one's life for his friends."

John 15:13
"A new commandment I give to you, that you love one another; as I have loved you, that you also love one another."

John 13:34
"Owe no one anything except to love one another, for he who loves another has fulfilled the law."

Romans 13:8
"And walk in love, as Christ also has loved us and given Himself for us, an offering and a sacrifice to God for a sweet-smelling aroma."

Ephesians 5:2
"By this we know love, because He laid down His life for us. And we also ought to lay down our lives for the brethren."

1 John 3:16
The only commandment we need to follow as the New Testament church is love. Jesus Christ as our example has already shown us what love looks like.
Love covers a multitude of sins. When we love people and love God, we are obeying Him.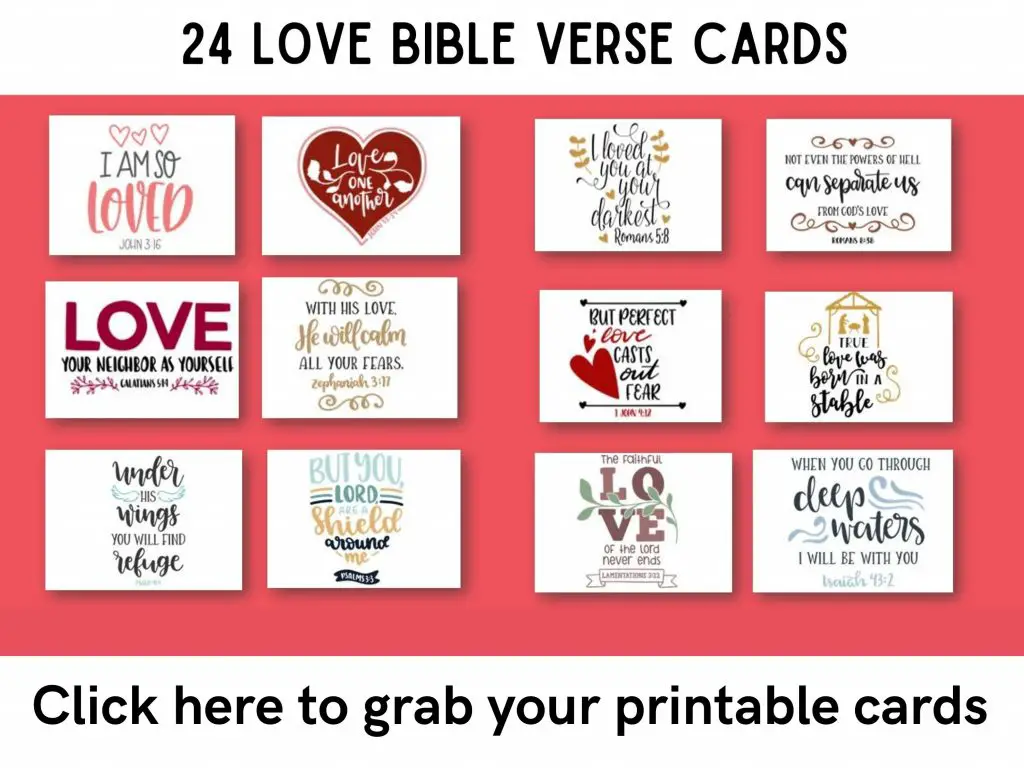 7 inspiring characteristics of Jesus
Now that we know and understand that everything starts with love, we can explore and understand some key characteristics that Jesus Christ displayed. We can learn from Him and practice the same in our lives and bless those around us.
In John 8, we see Jesus having a conversation with the scribes and Pharisees who were teachers of the law in those times. They challenged and tested Jesus and His responses show us the amazing character of Jesus.
1. Jesus showed grace and forgiveness
When the Pharisees and scribes brought a woman who committed adultery to Jesus, they wanted punishment for her because she had sinned.
This was Jesus' response to them:
"So, when they continued asking Him, He raised Himself up and said to them, "He who is without sin among you, let him throw a stone at her first."

John 8:7
In this encounter, Jesus teaches us how to show grace to others. God doesn't condemn us; He has forgiven us our sins and expects us to do the same for others.
2. Empathy is a characteristic of Jesus
When the woman who committed adultery was brought to Jesus, He showed empathy by understanding this woman and sharing in her pain, hurt, shame and humiliation. Instead of judging her harshly, He extended love and mercy instead.
Being empathetic is seeing into a person's heart and soul. It's putting yourself in their shoes and putting their needs before your own. One of the reasons why God allows suffering is because He wants to teach us this powerful character trait of Jesus.
3. Wisdom was an attribute of Jesus
Throughout the New Testament, we see Jesus being wise in His dealings with people and what He said to them. Even in John 8, we see that Jesus was a wise teacher.
" Jesus answered and said to them, "Even if I bear witness of Myself, My witness is true, for I know where I came from and where I am going; but you do not know where I come from and where I am going".

John 8:14
There is a sense of belonging you feel with your parents. Like you come from somewhere. Jesus knew His Father and belonged to Him, and to His Kingdom. He didn't doubt who He was or his identity.
A wise woman knows that her identity is in Christ and what He says about her is what she believes and holds onto. She doesn't allow the world and its lies to dictate to her how she should live. Rather she is guided by God's word and the Holy Spirit.
4. Obedience was a characteristic of Jesus
Like any parent, we want our kids to listen to us and do what we tell them to do. Why? Because we know better and are more mature than they are. In the same way, God wants and expects us as His children to obey Him.
When you love, you obey. And obedience was in Jesus' character.
"Then Jesus said to them, "When you lift up the Son of Man, then you will know that I am He, and that I do nothing of Myself; but as My Father taught Me, I speak these things.  And He who sent Me is with Me. The Father has not left Me alone, for I always do those things that please Him."

John 8:28-29
All the instructions Jesus received from his Father, He obeyed. He did exactly as He was told to reflect His Father's will best. Because He spent time with His Father, He knew what the Father wanted. His obedience pleased God.
When we obey, God's wonderful presence will be with us always to guide and guard us.
"Jesus said to them, "If God were your Father, you would love Me, for I proceeded forth and came from God; nor have I come of Myself, but He sent Me."

John 8:42
Jesus was sent by His Father to come to earth and sacrifice His life for our sins and He obeyed. In the same way, we send our children to do certain tasks, Jesus was sent for the biggest task of all time-saving the world, and He obeyed.
5. Jesus was a good listener
"I have many things to say and to judge concerning you, but He who sent Me is true; and I speak to the world those things which I heard from Him."

John 8:26
Have you noticed how your kids repeat the things you say (good or bad) or your phrases back to you?  (Unfortunately, they repeat some not-so-good words in front of your friends and family). We need to be careful what we say in front of our children, and that's a subject all by itself.
Well, Jesus here gives us a similar picture- like a Son, He only repeated the things which His Father had said. That means He was a great listener. We grow in our faith by listening to God's word more and more and not the words of the world.
"So then faith comes by hearing, and hearing by the word of God."

Romans 10:17
What is God saying to you through His word that you should be repeating to others? You even need to repeat God's word to yourself and the devil when you're under attack. That's why it's important to memorize scripture and store God's word in your heart.
6. Truth is an attribute of Jesus
"Then Jesus said to those Jews who believed Him, "If you abide in My word, you are My disciples indeed. And you shall know the truth, and the truth shall make you free."

John 8:31-32
The word of God is important because it's the truth about God's principles, patterns, and promises. This is the truth that will set us free mentally, emotionally, and physically from any bondages or strongholds that may be stopping us from living as God's children.
When we know this truth and practice it, we will grow spiritually, bring glory to God and fulfill God's purpose for us.
7. Humility was a character trait of Jesus
One of the most inspiring characteristics of Jesus is He was a humble man. He never sought His glory but that of His Father. Even His display of power was not to brag but to help and heal people.
What a truly great leader. God honors the humble because they don't seek their honor.
 "And I do not seek My own glory; there is One who seeks and judges."

John 8:50
"Jesus answered, "If I honor Myself, My honor is nothing. It is My Father who honors Me, of whom you say that He is your God."

John 8:54
One of the important things to remember about the character of Jesus is that because He is God's Son, they are a reflection of God Himself. To know the Son is to know the Father and that's an important lesson that the Pharisees and scribes missed.
I remember when my first daughter was born, everyone said she looked like her father, my husband. And l mean everyone. Now it may just be me, but if you've carried someone in your womb for 9 months, you don't want to hear that they look nothing like you. (Moms, please tell me I'm not alone here)
Thank God as she has grown, she has some features like mine and I'm glad that now she looks like both myself and my husband (phew!).
While our children become unique and independent physically, mentally, and emotionally, God wants us to become like Him. We were made uniquely but all called to become like God.
These inspiring characteristics of Jesus teach us that when God is our Father, the more we spend time with Him in prayer, worship, and His Word, we will start to speak and act just like Him. And that pleases Him and brings Him glory.
Everything Jesus did was from a place of love. Grab the Printable love cards below to embrace Jesus' love for you and share it with others.