Prayer is one of the most effective ways we can connect with God and grow spiritually. When we wake up and pray first, God is pleased with us as His children. These 8 short morning prayers will guide and support you when you wake up to seek God first before anything and anyone else.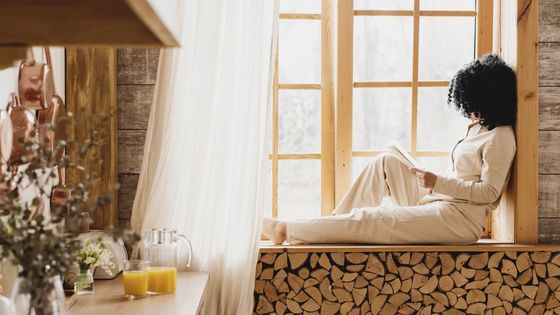 The power of morning prayers
There is no set time that we should pray because the Bible encourages us to "Pray without ceasing" in 1 Thessalonians 5:17. But there are some benefits of praying in the morning, so it is encouraged in the Bible.
Jesus himself set an example for us by going to a private place and praying even before the sun came out. As his disciples, we also follow His ways by doing the same.
"Now in the morning, having risen a long while before daylight, He went out and departed to a solitary place; and there He prayed."

Mark 1:35 (NKJV)
Mornings are a fresh start God has given us and starting the day with gratitude already brightens our day. Our hearts can be still before God in the morning because we haven't started dealing with the hustle and bustle of cleaning, cooking, going to the grocery store, preparing meals, school runs, and working.
The power of these short morning prayers is that they show that we are prioritizing God and He rewards us and give us our hearts' desires when we do that.
"But seek first the kingdom of God and His righteousness, and all these things shall be added to you."

Matthew 6:33
8 Delightful Short Morning Prayers
As we pray, we will start by praying for ourselves and then those around us. These prayers are short because sometimes as moms we only have a few minutes to talk to God before the day starts and we have to go, go, go. If you have more time, definitely you can pray longer. But God ultimately never looks at the length of our prayers. He only sees the condition and desire in our hearts.
Now, let's pray!
Short morning prayers for you
"This is the day the Lord has made;
We will rejoice and be glad in it."

Psalm 118:24
When we pray in the morning, the first thing we need to do is rejoice and thank Him for the new day He has given us. It's a blessing to be alive and well, knowing others wished they were alive but aren't.
"Our Heavenly Father, thank you so much for this wonderful day you've given me. This is the day You have made and blessed me with and I'm grateful. I will choose the joy of the Lord today because it is my strength. No matter what comes my way today I want to bring glory to You because You are mighty and worthy of the praise. In Jesus' name, amen."
"Through the Lord's mercies we are not consumed,
Because His compassions fail not.
They are new every morning;
Great is Your faithfulness"

Lamentations 3:22-23
We are not perfect. So, we depend on God's grace and mercy. If it were not for that, we would not be here. He is faithful to shower us with new mercies and His compassion daily. That's something to be grateful for as well.
"Lord, we thank You for your forgiveness, mercy, and grace in our lives. This morning Your mercies and compassion towards me are new because You created me and You remember that I am dust. You are the most faithful God. Pour out Your love and mercy towards me so it may sustain me this day. In Jesus' name. Amen."
You need to commit your day to God and ask Him to lead and guide you. Trusting God and relying on Him helps us grow in our faith.
"Trust in the Lord with all your heart,
And lean not on your own understanding;

In all your ways acknowledge Him,
And He shall direct your paths."

Proverbs 3:5-6
"God, today I commit this day unto You. Help me to trust in You and not lean on my understanding. Give me the wisdom to act according to Your word. Lead me and guide me to make the right decisions and say the right words to those around me. May I do everything today wholeheartedly for Your glory for my reward is from You, not people. Hear my prayer today, Lord. In Jesus' name. Amen."
Good morning prayers for him
As a wife, you also want to make sure you pray for your spouse. The Bible encourages us to pray for each other and encourage each other in the Lord. Your prayers strengthen Him more than You know. Good morning prayers for your husband help you put God first in your marriage which is one secret to a long-lasting and happy marriage.  
"Heavenly Father, I commit my marriage to You. We put You first and ask that you guide us and guard us in this union. I pray for my husband to be a man after Your own heart. May He rely on You in all He does. Lead Him as the head of this house to make the right decisions for us as a family. Give him wisdom and understanding. Protect Him from the schemes of the devil and help Him stand firm in his faith. In Jesus' name, amen."
Short morning prayer for school
It's also important to pray for our and with our children often. Teaching kids to pray will help them to rely on God even when we are not there. I've started praying with my kids at night and they won't go to sleep until we've prayed. Kids love this and prayer is a good habit to start with them no matter how young.
This short morning prayer for school will help you as a mom to calm down and stop worrying about your kids because you know they are safe in God's hands. There is so much pressure on our children from school work, to social media to bullying in different forms. We need to ask God to protect them and cover them from harm.  
"For He shall give His angels charge over you,
To keep you in all your ways."

Psalm 91:11
"I'm so thankful for the children You've blessed me with God. I love them so much but I know You love them even more that's why You died for them on the cross. This morning I ask that You send Your angels to protect my children as they go to school. Shield them from attacks and strengthen them. May they have good friends and patient teachers so they can thrive at school. Bless them in everything they do. In Jesus' name. Amen."
Morning prayers for the family
Beyond our husband and kids, we also want to make sure we pray and remember our family members. Some may be going through hard times, and we've promised to pray for them. It's good to keep our promise and bring their needs to the throne of God.
"God, today I remember my family. Specifically, I pray for ___ and ____.  May you remind them of Your unconditional and amazing love for them. Shower them with your blessing and meet them at their point of need. Surround them with people that will encourage them and strengthen them. Give them hope to believe that all things ultimately work together for good for those who love the Lord. In Jesus' name. Amen"
Good morning prayers for a friend
It is said that friends are the family we choose ourselves. As such, they also need our support through prayers. It's good to pray for our friends whether they are going through something difficult or just to celebrate them and thank God for them.
"Father, thank you for the friends You've given me. I appreciate that I can be there for them in their bad times and good times, and they can do the same for me. Protect them and their family from the plans of the enemy. I pray for love, joy, and peace to be abundant in their lives. Guide them and give them wisdom in everything they do. In Jesus' name. Amen."
Short morning prayer for healing
If you wake up not feeling well, this can dampen your mood. Prayers for good health and healing will help you to trust God to make you well again. God's word will revive us and give us hope that this season shall pass and God is still good no matter what.
"O God, I'm not feeling too well this morning. But I still choose to worship You and glorify Your name. I trust that You are the Great Healer who can perform a miracle and make me strong again. Through Jesus' stripes, I am healed. I hold onto Your word and believe that I will be strong again. In Jesus' name. Amen."
Morning prayers help us deeply connect with God. These are great to start the day with and you can add more specific requests and needs that are on your heart. Be encouraged because God is faithful to listen and answer your prayers.