There is power in music. It moves us, connects us to God, strengthens, and encourages us.  Listening to Christian songs about God's love is so important especially when we need reminders about the unfailing love God has for us. In a world full of disappointments, betrayal, hurt and violence these love of God songs can surely help to lift our spirits again.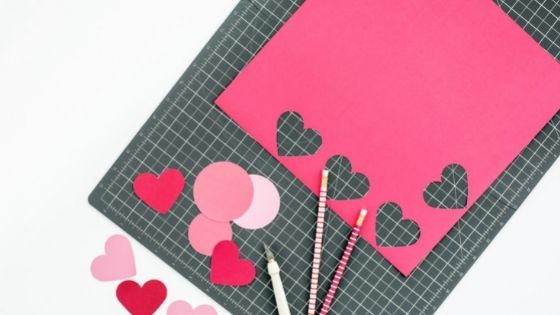 What is God's unfailing love?
Have you found yourself looking for love from people and yet they didn't return your love?
Have you ever done something so bad that you live in shame and doubt God's love for you?
Do you have 'daddy issues' and have thought no one can love you because your dad rejected you?
I can relate my friend. But I'm here to tell you and remind you that there's nothing like God's love. Even when you've failed or someone you love has failed you, God will never fail you.
"Love never fails. But whether there are prophecies, they will fail; whether there are tongues, they will cease; whether there is knowledge, it will vanish away."

1 Corinthians 13:8 (NKJV)
God is love. His love is eternal. Not only does he say He loves us but He proved it to us on the Cross when Jesus Christ died for us. But even today He continues to show us in small and big ways that His love for us is unfailing. There is power in God's love for us.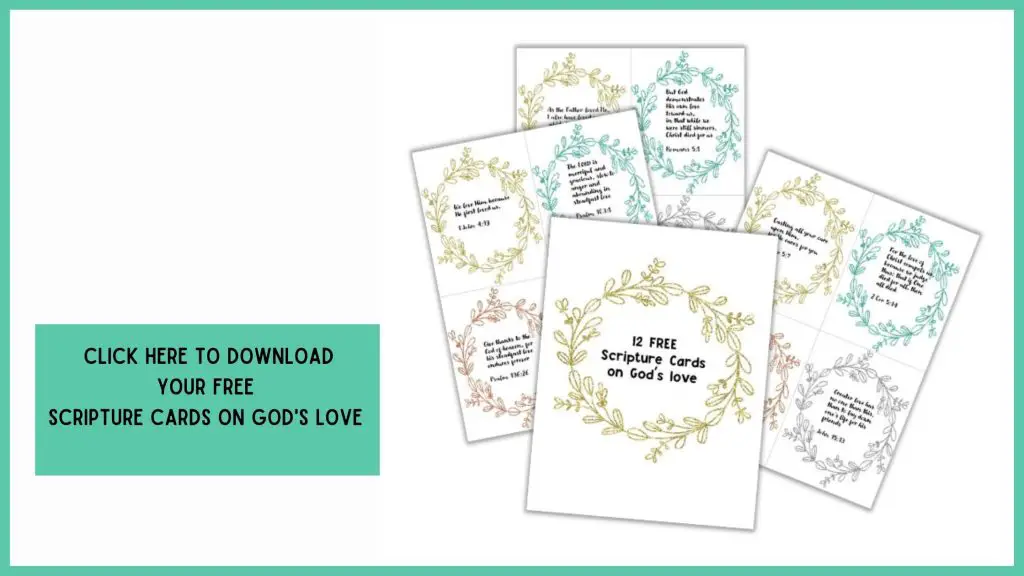 8 Great songs about the love of God
If you know anything about me, you'll know that I love music (even though I can't sing to save my life). Both Praise and Worship songs draw me closer to God.
When we need to be reminded about God's unfailing love for us as His children, songs can help us express that. So here is a great list of songs about the love of God. I pray they will help you soak in His love for you as His child.
"Nobody loves me like You love me, Jesus
I stand in awe of Your amazing ways
I worship You as long as I am breathing
God, You are faithful and true
Nobody loves me like You"

Excerpt from "Nobody loves me like you" by Chris Tomlin
Fact: Nobody loves us like Jesus Christ does.
What a beautiful worship song about God's love. We struggle so much sometimes because we are looking for the love only God can give from people who can never, no matter how much they can try, give us the same love God can.
God has changed our life story and brought us from darkness into his marvelous light. Because we are so loved, we can only bow down and worship our God, our Savior.
Even when we are facing mountains, God's love and power save us. One of the wonderful ways God shows His love for us is through His presence. He never leaves our side no matter what. What a Mighty God we serve.
"I am a flower quickly fading
Here today and gone tomorrow
A wave tossed in the ocean
A vapor in the wind
Still you hear me when I'm calling
Lord, you catch me when I'm falling
And you've told me who I am
I am yours

Who am I, that the eyes that see my sin
Would look on me with love
And watch me rise again?
Who am I, that the voice that calmed the sea
Would call out through the rain
And calm the storm in me?"

Excerpt from "Who am I" by Casting Crowns
I love Casting Crowns. They're one of my favorite all-time Christian bands.  And this is such an inspiring love of God song from them.
We all want to belong. In our families, in our churches, with our friends, in our communities and countries, we have a deep sense of belonging. And God says "We are His". We belong to Him. His unfailing love gives us a sense of belonging.
One of the most powerful attributes about God is He sees us when we are at our lowest. He sees us when we are drowning in shame and sin. Yet, He still loves us.
The Lord of all the earth knows each of us by name. He knows our hurt. He loves us. How awesome and cool is that?!
"There is no disappointment in Your eyes
There is no shame there is only pride
I am loved
Father, I'm loved by You"

Excerpt from "I am Loved" by Mack Brock
God loves us so immensely that He's not ashamed or disappointed in us. He welcomes us with open arms.
His love drives out our fear. In Him, we are free from guilt and free from anxiety. We are His children and that's all that matters.
God's unfailing love makes us question "how can this be?". In a world where people's love comes with conditions and what we can do for them, God's love surprises us, changes us and makes us whole again.
"You will never stop fighting for me
When I can't fight for myself
Every word is a promise You keep
Cause You love me like nobody else
You stand up for me in the darkest night
When my faith is weak You're still by my side
You will never stop fighting for me
You will never stop fighting for me"

Excerpt from "Fighting for me" by Riley Clemmons
Every girl loves her man to fight for her. We can see it in the movies. When a man defends our honor and fights for us, we give our hearts to that man easily.
But no man can fight for us the way God can and does. He never stops fighting for us and no one can love us as He does. Even when we can't fight for ourselves, He continues to fight for us.
We all need that kind of love, a forever kind of love and that's exactly the unfailing love we get from God.
God strengthens us when we're going through tough times because He loves us and would do anything for us. He gives us His peace to calm us through life's storms.
"Your love is kind
Your love is patient
You fill my heart
With so much peace and joy

You're amazing
You make my life feel brand new
Jesus, You're amazing
You make my life feel brand new

Jesus You love me too much oh
Too much oh
Too much oh
Excess Love oh"

Excerpt from " Excess love" by JJ Houston and Mercy Chinwo
I was introduced to this song during Christmas a few years ago. It's become one of my favorite songs about the love of God. As an African, I appreciate the Nigerian flavor in the song. I hope you'll love it too!
God's love for us as His children is too much. It's in excess and it humbles us. His love is patient and kind and makes our lives brand new.
"Be not dismayed, fear not the darkness
Jesus is here, He walks beside us
Gracious is He, through all our weakness

Forever faithful, forever good

Emmanuel, Emmanuel
God with us, living inside
Emmanuel

Lift up our eyes, to the Maker of Heaven
He is our help, forever present
Faithful is He, He is our constant
Forever faithful, forever good"

Excerpt from "God with us" by Terrian
This is my story! My name Tinashe is translated to God is with us. God's presence is life-changing. It guides, empowers, inspires and encourages us. And it's what's this blog is about. God is here. Right here and now.
This is a great song about God being with us. God walks with us through all of life's storms to help us and strengthen us. He lives within us. The only constant in our lives. The unfailing love of God means He will never leave us nor forsake us. Emmanuel. Praise be to God!
"You didn't wait for me to find my way to You
I couldn't cross that distance even if I wanted to
You came running after me
When anybody else would've turned and left me at my worst
Love moved first
Oh-oh-ohh, oh-oh-ohh, oh-oh-ohh"

Excerpt from "Love moved first" by Casting Crowns
A second Casting Crowns song has made it to this list. Not surprising, right? I saw them performing live in South Africa years ago and that was one of my most memorable concerts. I find their songs deep with Biblical truths and so authentic.
In this particular love of God song, we are reminded of the story of the Prodigal Son, the runaway and rebel who didn't appreciate what he had in His father's house.
We can relate to that story even when we haven't literally run away from God but sometimes, we leave God and disobey (or ignore) His word and want to find love and comfort in people and things that only leave us empty.
This song assures us that no matter how far gone we are, how much shame we have, or how stuck we feel in our mess, God still loves us.
Left to our own devices, we couldn't make our way to God. But He didn't wait for us to come to Him. He came for us. His unfailing love made the first move. The cross is the proof of God's move.
This is a powerful scripture about God's unfailing love:
"But God demonstrates His own love toward us, in that while we were still sinners, Christ died for us."

Romans 5:8 (NKJV)
"I've heard a thousand stories of what they think you're like
But I've heard the tender whispers of love in the dead of night
And you tell me that you're pleased
And that I'm never alone

You're a good good father
It's who you are, it's who you are, it's who you are
And I'm loved by you
It's who I am, it's who I am, it's who I am

I've seen many searching for answers far and wide
But I know we're all searching
For answers only you provide
'Cause you know just what we need
Before we say a word"

Excerpt from "Good, good Father" by Chris Tomlin
Okay, this is another favorite musician of mine. I've seen Him twice on stage and what amazing worship nights they both were.
Being someone who didn't grow up living with my dad, this song reminds me what a good Father we have in God. He is our Father always and an amazing one as well.
When we have that personal encounter and when He touches our hearts, we will know and trust Him. We don't doubt His love because it's undeniable and unfailing. This worship song about God's love is so moving and encouraging.
He knows us and protects us. He is all-powerful, all-knowing, and full of mercy and grace. His ways are perfect.
Our identity is certain and final: We are loved by God. That's who we are. Never doubt that.
These love of God songs are full of truth about God's unconditional and unfailing love for us. Nothing can separate us from God's love. It's simply amazing. Whenever we doubt His love, I pray these great songs would remind us of the one-of-a-kind love that we can never find from anyone else on this earth.
God's love prayer
Lord, I worship you because You are Faithful. You are my Father and my Rock. Nobody loves me like You Lord. Thank you for the Cross of Jesus which is proof of Your love for me. Thank you for always fighting for me. Thank you for the joy and peace that is in You. Remind me of your wonderful love everyday.
In Jesus' name I pray. Amen.
Which other songs remind you of God's unfailing love. Share in the comments below.