As Christians, we are not exempt from experiencing pain, struggle, and loss. God tells us to expect it. But we can also expect Him to be with us through it all. Through these 8 hopeful prayers for comfort, you will be encouraged to lean on God when times are tough.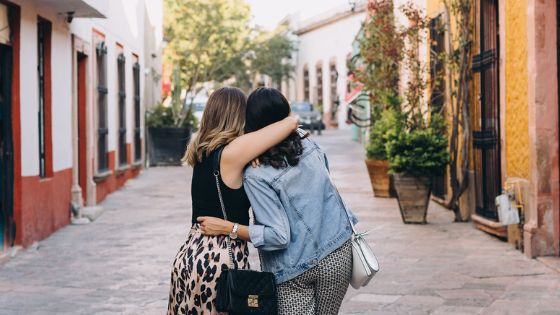 Prayers for comfort and strength           
When you're going through a hard season, it can be difficult to be productive and do all the things you're supposed to be doing. I remember after the loss of my first pregnancy through pre-eclampsia, l felt paralyzed and weak physically and emotionally.
I struggled to focus especially at work and almost got let go from my job. It took lots of time, prayers, and therapy for me to feel better and strong again.
You need prayers of comfort and strength when you're weak. It helps to have family and friends around you to hold your hand and join you in prayer as well.
God's word is important as it reminds us of the truth about God's goodness even during trials. Because God is truly good all the time.
"This is my comfort in my affliction,
For Your word has given me life."

Psalm 119:50 (NKJV)
Heavenly Father, You are faithful and loving. Thank you for creating me in Your wonderful image. I appreciate Your unfailing love and goodness towards me.
Right now, I'm hurt and in pain Lord because of _______. I come to the throne of grace to seek Your grace and mercy.
May the Holy Spirit comfort me in my time of need and strengthen me. I pray that I would remain hopeful in Your word and promises towards me.
The Bible says all things work together for my good. Help me to hold on to that truth and believe it in my heart. I put my trust in You Lord for I know all your plans for me are good.
In Jesus' name. Amen.
"My flesh and my heart fail;
But God is the strength of my heart and my portion forever."

Psalm 73:26
"And He said to me, "My grace is sufficient for you, for My strength is made perfect in weakness." Therefore most gladly I will rather boast in my infirmities, that the power of Christ may rest upon me."

2 Corinthians 12:9
In these scriptures about comfort, we are reminded that God is our strength. In hard times we can lean on Him to help us. The wonderful grace of God will carry us when we're weak.
Lord, You are my Creator and You know everything about me. You know when I'm weak and when I'm strong.
Thank You that Your grace is sufficient to carry me in my weakness. I believe in Your power to sustain me as I go through these challenging times. You are my strength O Lord and my faith is in You.
In Jesus' name. Amen
Prayers for comfort and peace
We have an enemy who schemes and brings chaos into our lives and steals our peace.  He causes people even those we love to hurt us, betray, or disappoint us so that we will not have peace.
But we also have a real Savior, Jesus Christ who is the Prince of Peace. When we go to Him in faith and ask Him for peace, He gives it to us.
When we trust in God, we learn to walk in peace. This is not dependent on our circumstances but our connection with God.
"You will keep him in perfect peace,
Whose mind is stayed on You,
Because he trusts in You."

Isaiah 26:3
My Savior and friend Jesus Christ, I thank you for the perfect peace that I find in You. Teach me today how to be calm in the middle of the storms around me.
Comfort me at this point and help me to experience the peace that surpasses all understanding. I don't want to keep focusing on the struggles in my life. I desire that I would focus on You Lord and Your word.
May I be transformed from the inside out to be like You Lord. Help me to be Your ambassador and disciple. I want to follow in Your ways and live as you lived. Help me to experience true and everlasting peace.
In Jesus' name. Amen
"I pray that God, the source of hope, will fill you completely with joy and peace because you trust in him. Then you will overflow with confident hope through the power of the Holy Spirit."

Romans 15:13
Heavenly Father, I need you to fill me with Your joy and peace even in challenges. I want to overflow with the power of the Holy Spirit and with confident hope in You.
When others see me, may they see Jesus Christ in me, not a victim and not one who is suffering. That will be a testimony that I am set apart for You and Your dearly beloved child.
Help me to walk in Your ways. May the peace of Christ rule in my heart.
In Jesus' name. Amen.
Prayers for comfort in loss
"Blessed are those who mourn,
For they shall be comforted."

Matthew 5:4
Experiencing death and the loss of a loved one can bring us so much anguish, confusion, and despair. There's so much to process in that time. It's not always easy to accept why a good God would allow suffering in this world.
This is the time to be honest with God, like David was in the Psalms. God wants us to release to Him in prayer everything in our hearts when we're in pain.
When we do, we experience so much relief and freedom and this can be a source of comfort.
You need to adjust to a new normal when a loved one dies. It takes time so we need to be patient with ourselves and those around us as we heal.
God gives us hope and comforts us during loss.
Heavenly Father, right now I feel so much pain and heartache. I don't understand why _____ (person's name) had to die. It's not an easy time for me. But like Job never cursed You when he lost his children, health, and wealth, today I choose to be like Job.
I give my heart to You God and ask You to help me on this healing journey. While life will never be the same again without _____, You are the same faithful and loving God yesterday, today, and forever.
May the Holy Spirit comfort me during this painful loss and give me hope.
In Jesus' name. Amen.
"Yea, though I walk through the valley of the shadow of death,
I will fear no evil;
For You are with me;
Your rod and Your staff, they comfort me."

 Psalm 23:4
"The Lord is near to those who have a broken heart,
And saves such as have a contrite spirit."

Psalm 34:18
In these Psalms of comfort, we are reminded that God is near us when we're going through painful situations. The presence of God will never leave us, especially in tough times.
Lord thank You that You are near to those who are broken-hearted. I'm so grateful for Your presence in my life. Cover me with Your feathers and may I find refuge under Your wings as You uphold me.
Because of this pain and loss, I feel lonely, alone, and misunderstood. But I believe the Bible when it says that You are for me and with me even in this dark and painful moment.
Your presence gives me the courage to face with future without _____ (person's name). It will not be easy to live without them but I know that You will guide me and hold my hand as the Great Shepherd.
In Jesus' name. Amen
The death of a loved one can be a dark time. Be comforted by these Bible verses for grieving a loss and know that you are never alone.
"And God will wipe away every tear from their eyes; there shall be no more death, nor sorrow, nor crying. There shall be no more pain, for the former things have passed away."

Revelation 21:4
While death is immensely painful, remember there will come a time when we will not experience it again in eternity.
Prayer for comfort and healing 
Whether you're going through physical or emotional pain, be comforted in knowing that Jesus experienced it too. One of the most amazing characteristics of Jesus is empathy.
He came on earth to experience life as we do so we could relate to Him. Jesus was betrayed by His disciples and close friends, rejected by His people, and worst of all experienced pain and death for a crime He didn't commit.
While He was never sick because He was perfect, He comforted and healed those who were sick. God is all-powerful and is willing and able to heal us today as well.
"He heals the brokenhearted
And binds up their wounds."

Psalm 147:3
"The Lord nurses them when they are sick
    and restores them to health."

Psalm 41:3 (NLT)
Our Heavenly Father, I'm inspired and encouraged by Your word. You are Jehovah-Rapha, the Lord who heals us. I ask today that you may heal me from _______.
May You nurse me as I'm sick and restore my health. I trust in Your power Lord to do as You say. Remove all the pain from my body and make me strong again.
Comfort me even as I'm sick and show me your mercy and grace. Hear my cries today, for You are my Helper.
In Jesus' name. Amen.
Prayer for comfort for a friend or loved one      
"Therefore comfort each other and edify one another, just as you also are doing."

1 Thessalonians 5:11
"All praise to God, the Father of our Lord Jesus Christ. God is our merciful Father and the source of all comfort. He comforts us in all our troubles so that we can comfort others. When they are troubled, we will be able to give them the same comfort God has given us."

2 Corinthians 1:3-4
God comforts us in our pain so we may be able to comfort others. Today, I empathize with any woman struggling with child loss because the Holy Spirit and those around me comforted me when I went through the same.
Being there for others may be the key to our own healing as well. So don't hesitate to be a shoulder to cry on for your friend, family, colleague, or loved ones around you.
Lord, today I bring ____ (name of your loved one) into your loving arms. They're going through _____ right now. I pray that the Holy Spirit would comfort and strengthen them during this season.
Give them your peace and heal them. May they remember that this too shall pass. Help me to be there for them as best as I can. I need Your wisdom to know what to say and what to do to make the situation better.
Thank you for Your wonderful love and grace. May it sustain them. Carry them and their burdens Lord and help them to rely fully on You.
In Jesus' name, amen.
God is the source of our comfort. Through these prayers of comfort, may you be encouraged to lean on Him as Your rock. He is faithful and will carry You in the palm of His hands through this painful season.