Loving God and loving others are the key commandments Jesus gave us in the New Testament. It's no surprise then that Jesus himself practiced them and wants us to do the same. As His disciples, we learn how to love like Jesus by observing and practicing what He showed us.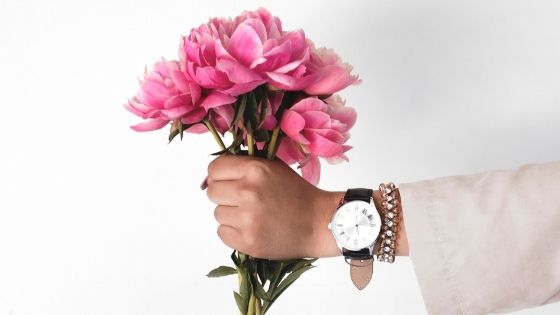 What does Jesus say about loving one another?
When Jesus was on earth, He taught His disciples and the crowds so many things. Today, we can still apply those teachings to our daily lives. Specifically, when it comes to loving others, Jesus said we need to follow His example.
"A new commandment I give to you, that you love one another; as I have loved you, that you also love one another."

John 13:34 (NKJV)
"You have heard that it was said, 'You shall love your neighbor and hate your enemy.' But I say to you, love your enemies, bless those who curse you, do good to those who hate you, and pray for those who spitefully use you and persecute you, that you may be sons of your Father in heaven; for He makes His sun rise on the evil and on the good, and sends rain on the just and on the unjust. For if you love those who love you, what reward have you? Do not even the tax collectors do the same?"

Matthew 5:43-48
Jesus said loving one another is unique for Christians and He modeled this. He forgave those who nailed Him to the Cross- those who hated Him, His enemies. He even healed the ear of the soldier who had come to lead Him to death.
It takes the help of the Holy Spirit to develop this kind of love for others. The great thing is when we love like Jesus did, He promises us a reward in the end.
God is love. He is the author of love itself. He does good to both bad and good people. He provides air for us to breathe and live. Love is who He is. That's why we need to love like Him.
When we learn how to love God, we also learn how to love the people He created. 
Being a Christian means learning to do things God's way including to love according to the Bible. Knowing the scriptures about loving others is a great way for us to practice love daily to those around us.
What does it mean to love people like Jesus?
Jesus loves us just as we are today. In our imperfections, He still loves us. His love is not just in words. It's also practical love. And practical love is so powerful.
So, the standard to loving others was set by Jesus. He showed us how it's done.
One thing that's very clear, loving like Jesus doesn't make us weak Christians who people can just trample on. This is not the way Jesus was.
Jesus was strong, bold, and respected. He was truthful. And while He had haters, He sure had many followers who loved Him and His teaching.
"Don't just pretend to love others. Really love them. Hate what is wrong. Hold tightly to what is good. Love each other with genuine affection, and take delight in honoring each other."

Romans 12:9-10 (NLT)
Loving others like Jesus does not involve pretense. It's genuine love. It's choosing to see the good in people while hating the sin not the sinner.
The world cannot show us this kind of love. Only Jesus can. This way of love is not always easy but it's worth it because it's obedience to God.
On the other hand, loving people is not easy. At least not with our human strength and wisdom. The Bible says
"All have sinned and fall short of the glory of God" 

Romans 3:23.
Sin makes it difficult to love people. People we love disappoint us, hurt us, ignore us, they're ungrateful, or leave us. It makes it hard to keep loving them.
And God knows that. That's why we can look to Jesus to show us how to love. Because He is our greatest example. He is God but he was a man just like us so He can relate to us.
8 Practical ways to love like Jesus
How can I show God's love to others? How does Jesus call us to love others? These are 8 practical ways we can love like Jesus.
1. Jesus gave Himself to the people He loved
The first and most powerful and practical way Jesus loved us was to give us His life and die for us on the Cross. This was a big sacrifice for Him as the King of kings and Son of God to humble Himself to one of the most humiliating deaths. But He did it because of love.
"who, being in the form of God, did not consider it robbery to be equal with God, but made Himself of no reputation, taking the form of a bondservant, and coming in the likeness of men. And being found in appearance as a man, He humbled Himself and became obedient to the point of death, even the death of the cross."

Philippians 2:6-8
Not only that, but Jesus died for us while were still sinners.
He didn't wait for us to be good people or to be holy but He died for us when we had wronged him, we had sinned against Him.
So how can we lay down our lives the same way Jesus did? Firstly, we reconcile people to God, the same way Jesus did. We share the Gospel with them.
Secondly, we share our testimony of how we are saved. And the impact God's love has had on us. We share this message with people, no matter the cost. Even if it embarrasses us or makes us unpopular.
We do it because we love others the way Jesus did.
2. Praying is how you love like Jesus
Jesus was a man of prayer. He prayed for the needs of those around him. By himself. In John 17, we see one of the longest prayers Jesus made. He prayed for his disciples and all of us as believers to be united in God and the love of God to be in us.
Instead of only talking about the needs people have and our desires for people, we should follow Jesus' example by praying for them. Not only at church with others, but even at home by ourselves.
Praying for others is a powerful and practical way to love like Jesus. We pray for our families and loved ones. The churches, our pastors, and our communities need our prayers.
Our leaders, cities, countries, and continents- they all need to be lifted to God in prayer.
Praying God's word is a practical way to love people because the word of God is living and active (Hebrews 4:12).
3. Caring for people is loving like Jesus
The feeding of the crowd in Luke 9:10-17 is such an inspiring story. When Jesus was out preaching and the disciples told Him people were hungry, He performed a miracle and fed all 5000+ people that were there. 
He cared not just for their spiritual needs (He was feeding them the word of God which is spiritual food), but He also cared for their physical needs. 
Do you care about the needs of others? If you're capable of helping others who are struggling financially or lack any material possessions, what can you do to care for them as Jesus did?
When you love like Jesus,  you don't just share the Gospel with others and pray for them. Caring for any physical needs they have and helping them is a practical and powerful to show God's love.
4. Be a servant like Jesus
In John 13:1-17 we read how Jesus washed His disciples' feet. This act was motivated by love. The King of kings, the Lord of lords, the Beginning, and the end He served. He loved, so He served.
Sometimes the people we need to serve are not out there, but they are our families. As moms, we serve our husbands and children. We serve our in-laws, parents, cousins, extended family, friends, and our church.
When we think of serving as a way of loving others like Jesus did, it puts things into perspective. Jesus served with no reward from man, only from God. We can too.
We continue to serve even with no appreciation because there's a heavenly reward to those who serve diligently.
"So, let's not get tired of doing what is good. At just the right time we will reap a harvest of blessing if we don't give up."

Galatians 6:9
Jesus was a great teacher. He was found teaching in the temple at the tender age of 12 in Luke 2:41-47. He taught the disciples how to pray and many important life lessons through parables.
Moreover, He also taught people in the streets and their homes. He was pouring out the word of God into their lives all the time.
In the same way, as moms, our children are learning from us. Young women in our churches are learning from us how to be God's servants and godly wives and moms.
We have 'secret disciples' that are watching us so we need to be careful how we live and talk.  Loving others like Jesus means we teach those around us love and godly principles through words and action.
So many times, we let the fear of what we don't know to stop us from sharing what we do know. We have experiences, life lessons, and hindsight that others can learn from us if we just shared them.
6.  When you love like Jesus, you don't judge others
John 8:1-11 highlights a very powerful story of the woman caught in adultery. While her accusers wanted to stone her as per the law at the time, Jesus asked for the one without sin to cast the first stone. And of course, none of the people was without sin so they all dropped their stones and left the scene.
Jesus did not judge sinners. Rather, He loved them. What He wanted was for them to be saved that's why He went on the Cross.
All of us have sinned and it's because of the blood of Jesus that we are redeemed. So, we love like Jesus when we extend grace and not judgement to those living in sin.
7. Loving like Jesus is accepting people
One of my favorite stories of how Jesus loved people is found in John 4. Jesus was seen talking to a Samaritan woman, asking her to come to Him, the living waters. At that time Jews could not speak to Samaritans. And the disciples were surprised to see Him talking to her.
He went to eat in the homes of tax collectors who were regarded as sinners, something that surprised the religious leaders of that time in Luke 19:1-10.
Who are the people you need to accept in your life? Is it a family member or the outcast in your church or the misfit at work? Invite them into your life and your home. Love them like Jesus.
Accepting people as they are is a powerful way to love like Jesus Christ. It makes us stand out as children of God shows that we're different from the world.
Jesus didn't accept people and leave them in sin. He led them to God and He also calls us to do the same. We are His hands and feet in this lost and broken world
8. Jesus used His power to benefit others
When his friend Lazarus died, and Jesus saw his sister Mary weeping, Jesus wept (John 11:35). He cared for Lazarus and his sisters.  And He raised Lazarus from the dead in John 11:1-44.
Jesus also healed many who came to him with illnesses because He had the power to do so.
What are your talents and gifts? It might not be making people rise from the dead or healing them, but you are still gifted. Is it encouraging others, singing, or being organized?
Whatever gift you have is your superpower, use it to benefit those around you, in the church, in your home, and in your community. 
Using our gifts and talents to love those around us is an important way to love like Jesus.
12 Quotes about loving others
Quotes and sayings written by Christians are so encouraging. These quotes are a great source of inspiration and reminder to love others like Jesus did.
 "If we have got the true love of God shed abroad in our hearts, we will show it in our lives. We will not have to go up and down the earth proclaiming it. We will show it in everything we say or do."

Dwight L. Moody
"Love is the joy we get from God when we put His benefit and the benefit of another person before our own."

Regina Clarinda
"One of the major ways we love our neighbor as ourselves is by praying for them–by interceding for them."

Michael Caput
"It is not possible to love God and hate your brother."

Russell M. Stendal
"If we claim to love God, but don't love each other our love is nothing and meaningless."

David Alley
"What does love look like? It has the hands to help others. It has the feet to hasten to the poor and needy. It has eyes to see misery and want. It has the ears to hear the sighs and sorrows of men. That is what love looks like."

Augustine
"To love someone means to see him as God intended him."

Fyodor Dostoevsky
 "You will never really love until you love someone who hates you."

Jack Hyles
"In the New Testament, love is more of a verb than a noun. It has more to do with acting than with feeling. The call to love is not so much a call to a certain state of feeling as it is to a quality of action."

R. C. Sproul
"You can always give without loving, but you can never love without giving."

Amy Carmichael
"For instance, God teaches us to love by putting some unlovely people around us. It takes no character to love people who are lovely and loving to you."

Rick Warren
"Learning to love unselfishly is not an easy task. It runs counter to our self-centered nature."

Rick Warren
A great motivation to love others is to remember how much Jesus loves us. One of my favorite songs by Third Day is called "Love Song" and what a great reminder of how much we're loved.
"I've heard it said that a man would climb a mountain
Just to be with the one he loves
How many times has he broken that promise
It has never been done
I've never climbed the highest mountain
But I walked the hill of Calvary
Just to be with you, I'd do anything
There's no price I would not pay
Just to be with you, I'd give anything
I would give my life away"
Excerpt from "Love Song" by Third Day.