Spiritual growth is one of the most important aspects of being a Christian. As believers of Jesus Christ, we need to grow and mature in understanding the principles of the Bible and follow them. The Bible verses about spiritual growth will help us understand more about the importance of growing spiritually.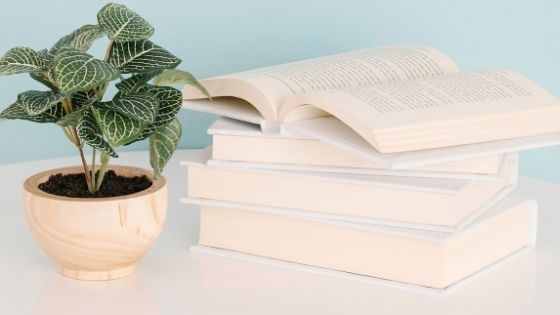 What is spiritual growth in the Bible?
 The same way we want and expect our children to grow in age, wisdom and maturity is the same way God wants and expects us to grow spiritually.
Before we go into the Bible verses about spiritual growth, we need to pause a little and understand what is the meaning of spiritual growth.
Biblical spiritual growth is all about getting closer to God. He wants a relationship with us. God wants us to know Him because when we do, we grow to love Him, honor Him and serve Him.
 "but grow in the grace and knowledge of our Lord and Savior Jesus Christ. To Him be the glory both now and forever. Amen." (NKJV)

2 Peter 3:18
Spiritual growth means we grow in the grace of Jesus Christ and in His knowledge. Jesus is our Savior and Redeemer and through His death we have experienced the grace of God. We need to grow in understanding how deep that grace is.
We need to know Jesus Christ more- His character, what he expects from us ,His teachings and how we can apply that to our daily lives. That way we can imitate him and become more like Him. That is what God wants us to do.
"that you may walk worthy of the Lord, fully pleasing Him, being fruitful in every good work and increasing in the knowledge of God;"

Colossians 1:10
What the Bible says about spiritual growth is that it will result in us being fruitful Christians who grow in good works which fully pleases God. When we do that, we live in a way that is worthy of the Gospel we've been given through the death of Jesus Christ.   
Growing spiritually is a process. There's no set time-frame in which it must happen. The key thing is making progress daily in getting to know God better and understanding His grace more.
What is the importance of Spiritual growth?
You may be wondering why spiritual growth and maturity is important. What are the benefits of spiritual growth?
Everything we do should glorify God. Growing spiritually glorifies Him and in turn we experience a blessed life.
We have a toddler in the house and in the past year we've seen her grow from crawling to first steps to walking and now running around the house. We've seen her grow from saying 1 word to a rich vocabulary of words. As a family, we love it. It brings us great joy.
Similarly, as a Christian growing spiritually makes our Heavenly Father happy. He wants us to grow and mature. We expect it from our children and God expects it from us.
"And Jesus increased in wisdom and stature, and in favor with God and men."

Luke 2:52
When Jesus was on earth, he not only grew physically but grew spiritually as well. We are followers of Christ and so we should do the same.
Spiritual growth is important because it deepens our relationship with God and helps us know Him better. When we know God better, we know ourselves better.
The way we live our lives should be different when we become saved. Growing spiritually helps us to be able to deal with life's challenges as Christians. It helps us understand how God wants us to handle the pressures of this life.
"For the word of God is living and powerful, and sharper than any two-edged sword, piercing even to the division of soul and spirit, and of joints and marrow, and is a discerner of the thoughts and intents of the heart."

Hebrews 4:12
The Word of God is key to Spiritual growth. In order for the word to be living and active in our lives, we need to know what it says. The Bible verses about Spiritual growth will encourage and help us know more about the benefits of growing closer to God.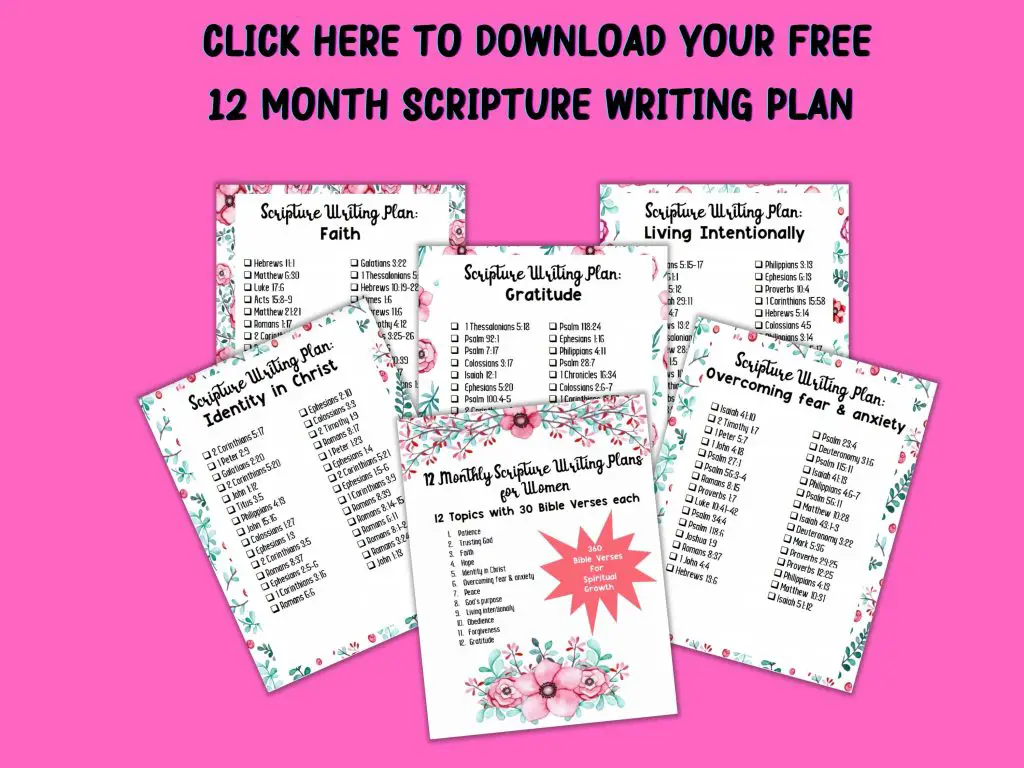 What are the characteristics of spiritual maturity?
How do you know that you're growing spiritually? As people, we usually want to know how we can be sure we're on the right track for something we're being expected to do. Becoming a mature Christian is becoming more like Jesus. It's the goal of spiritual growth.
1. A spiritually mature person practices the word
A spiritually mature person is not only a hearer of the Word but also practices and does what the Word says. That's why it's important to write down what we're learning from sermons and our quiet time with God. It helps us not to forget the Word.
There are various spiritual disciplines the Bible talks about that we should grow in such as love, prayer, studying the Bible and fasting. When we start practicing these disciplines, we become mature Christians.
"But be doers of the word, and not hearers only, deceiving yourselves."

James 1:22
When you only listen to the Word and don't practice it, you actually deceive yourself because you think you know more than you do. It's in practicing God's Word that we grow and know which areas we need to improve in.
2. A mature Christian has discernment
"For though by this time you ought to be teachers, you need someone to teach you again the first principles of the oracles of God; and you have come to need milk and not solid food. For everyone who partakes only of milk is unskilled in the word of righteousness, for he is a babe. But solid food belongs to those who are of full age, that is, those who by reason of use have their senses exercised to discern both good and evil."

Hebrews 5:12-14
Newborns only drink milk and as moms we wait until they're above 1 to give them solid food. But you'd be surprised if you found a 30-year-old drinking milk only and not taking solid food. Awkward, right?
In the same way, God desires that we should mature in knowing His word. He expects that while we may struggle, we still make progress and grow to be mature believers.
Our toddler can't discern between right and wrong. We've had to teach her not to touch hot surfaces. But if my mom had to teach a grown woman like me not to touch a hot stove, that would be mighty awkward. She expects me to know that by now!
Mature Christians can discern between what's good and what's evil, what's right and what's wrong. When we grow spiritually, we follow God's principles and standards and can please Him.
3. A person growing spiritually will be tested
Paul, an Apostle of Christ who wrote most of the New Testament was imprisoned for his faith in God. He was a persecuted Christian. Yet he was full of joy. He understood that there was a reason for his pain.
He trusted God that all things would work out for good. Paul encourages us to have joy even during trials because there's lessons to be learned in the tough times.
"My brethren, count it all joy when you fall into various trials, knowing that the testing of your faith produces patience. But let patience have its perfect work, that you may be perfect and complete, lacking nothing."

James 1:2-4
A mature Christian understands that his faith will be tested. In order to be made perfect and complete we will go through trials.
All Jesus' disciples in the Bible went through these trials. So did people like David, Job, Joseph, Esther, Ruth and more. Yet their faith in God grew. They had moments of doubt and frustration but they didn't complain all the time about the situation.
They understood that the being a Christian never means a problem free life. It means trusting God and praising Him through all the situations we go through.
4. A mature Christian lives a godly life
"For the grace of God that brings salvation has appeared to all men, teaching us that, denying ungodliness and worldly lusts, we should live soberly, righteously, and godly in the present age, looking for the blessed hope and glorious appearing of our great God and Savior Jesus Christ, who gave Himself for us, that He might redeem us from every lawless deed and purify for Himself His own special people, zealous for good works."

Titus 2:11-14
Another characteristic of a person growing spiritually is a person who doesn't live according to the world but someone who is righteous and godly. Jesus Christ died to redeem us from a sinful life. We are a special people, chosen and set apart to be holy and righteous before God.
A spiritually mature person understands that this world is temporary, we are preparing to go to our heavenly home where we will have eternal life. So, we don't focus on what the flesh desires but on what the Spirit desires.
8 Wonderful Bible Verses about Spiritual Growth
Now that we understand more about what is spiritual growth Biblically, we will go further into the wonderful Bible verses about spiritual growth. These Scriptures will encourage you on how to grow your spiritual life and become a mature Christian.
"for it is God who works in you both to will and to do for His good pleasure."

Philippians 2:13
Growing spiritually requires God's help. It's something that you can't do by yourself. He is the one who works in you to grow because God himself is Spirit. So while there are steps you can take to become a mature Christian, know and understand that it is God through the Holy Spirit who will help you grow.
"I am the vine; you are the branches. He who abides in Me, and I in him, bears much fruit; for without Me you can do nothing."

John 15:5
When we abide in Jesus Christ through prayer, reading His word and worship, we bear much fruit. You won't have to tell your friends and family that you're growing spiritually. They will see it through the fruit you bear.
"But the fruit of the Spirit is love, joy, peace, longsuffering, kindness, goodness, faithfulness, gentleness, self-control. Against such there is no law."

Galatians 5:22-23
So, what's the fruit you'll bear when you are growing closer to God? It's all mentioned in this scripture about spiritual growth. You'll become loving, you'll have the peace of God which surpasses understanding and you'll persevere in hard times while other give up easily.  
Furthermore, you'll be kind, good, faithful, gentle and exercise self -control so you can live a godly life that pleases God.
"But also for this very reason, giving all diligence, add to your faith virtue, to virtue knowledge,  to knowledge self-control, to self-control perseverance, to perseverance godliness, to godliness brotherly kindness, and to brotherly kindness love.  For if these things are yours and abound, you will be neither barren nor unfruitful in the knowledge of our Lord Jesus Christ."

2 Peter 1:5-8
This Bible verse about growing spiritually further explains the fruit of the Spirit. When we abound in faith, love, kindness, perseverance, self-control we will bear fruit in our lives. The more we produce the fruit of the Spirit, the deeper we get to know God.
"as newborn babes, desire the pure milk of the word, that you may grow thereby,"

1 Peter 2:2
The same way babies crave their milk and can't live without it because it sustains them, is the same way we should desire God's word. We should desire it the same way we desire the air we breathe.
God's word will strengthen and comfort us during tough times, it will bring us love, joy and peace when we set aside time to read and study it.
"As you therefore have received Christ Jesus the Lord, so walk in Him, rooted and built up in Him and established in the faith, as you have been taught, abounding in it with thanksgiving."

Colossians 2:6-7
When you became saved, you received Jesus Christ as your Lord and Savior. It's Jesus who chooses us and draws us to Him. So, it follows that we need to continue walking in Him and His power having our foundations in His word. That way our faith will grow.
It's when we are rooted and fixed in the Word of God that we will stand strong against the challenges of this life. We start to overflow with thanksgiving because we know in God, we are secure, loved and sustained.
"Be diligent to present yourself approved to God, a worker who does not need to be ashamed, rightly dividing the word of truth."

2 Timothy 2:15
As disciples of Jesus Christ, we are workers in the kingdom of God. Paul encourages us to be committed Christians who love God's word and study it regularly so it can guide us to know how to live godly lives and grow closer to God.  
"Blessed is the man
Who walks not in the counsel of the ungodly,
Nor stands in the path of sinners,
Nor sits in the seat of the scornful;
But his delight is in the law of the Lord,
And in His law he meditates day and night.
He shall be like a tree
Planted by the rivers of water,
That brings forth its fruit in its season,
Whose leaf also shall not wither;
And whatever he does shall prosper."

Psalm 1:1-3
What a wonderful promise for us when we grow spiritually. When we meditate on God's word day and night and don't indulge in worldly lusts, the Bible promises us that we will bear fruit and we will remain strong. Whatever we do shall prosper.
A tree planted by the rivers of water is the image of a Christian rooted in Jesus Christ. After all, Jesus Christ is the living waters and the water He gives us leads to eternal life.
Be sure to also read
Free 12 Month Bible Reading Plan
Knowing and studying God's Word is key to growing spiritually. This FREE 12-month Bible Reading Plan helps you with Bible verses you can read for 365 days of the year. You can use it over and over again.