There are quite a few powerful healing miracles of Jesus in the Bible. Jesus loved people and He wanted to meet their physical and spiritual needs. One of the most interesting miracles is that of the blind man healed by Jesus. We can learn something profound from this encounter in the Gospel.
Jesus Heals a Man Born Blind
We meet a man in John 9 who was born blind and Jesus healed him using a rather interesting and unique method:
"When He had said these things, He spat on the ground and made clay with the saliva; and He anointed the eyes of the blind man with the clay. And He said to him, "Go, wash in the pool of Siloam" (which is translated, Sent). So he went and washed, and came back seeing."

John 9:6-7 (NKJV)
The blind man healed by Jesus didn't have a chance to talk to Jesus after the miracle of his healing.
The Pharisees (religious leaders) come into the picture and start questioning the healing of the blind man on a Sabbath day, a holy day where no work was supposed to be done. In John 9:24, they even go on to call Jesus a sinner (the audacity)!
But I completely fell in love with the blind man's responses: 
"He answered and said, "Whether He is a sinner or not I do not know. One thing I know: 'that though I was blind, now I see."

John 9:25
"The man answered and said to them, "Why, this is a marvelous thing, that you do not know where He is from; yet He has opened my eyes! Now we know that God does not hear sinners; but if anyone is a worshiper of God and does His will, He hears him. 

Since the world began it has been unheard of that anyone opened the eyes of one who was born blind. If this Man were not from God, He could do nothing." 

John 9:31-33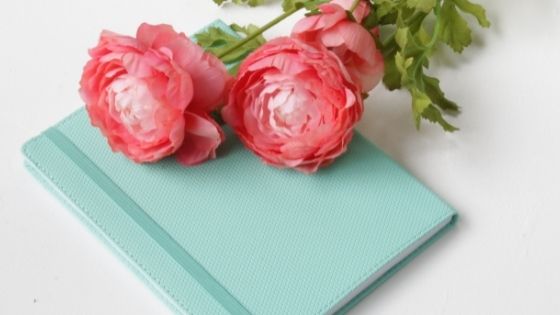 A great lesson from the blind man healed by Jesus
One of the key lessons we learn from the man born blind is confidence. This was a man who didn't know everything about Jesus but he professed what He did know. He acted and believed in what he knew and didn't focus on the rest.
Knowledge is good because it's powerful, opens doors, and can help us gain respect. 
We pursue knowledge from the time we are young and we encourage our children to do the same. However, no one knows everything there is to know about every subject under the sun. It's. Just. Not. Possible. 
When it comes to our faith in Jesus Christ, we can think we need to know it all to participate. Why do I say this? Consider times you've been asked to teach or preach whether in a big church or small group.
What about times the Holy Spirit has spoken to you to share your testimony or words of encouragement with a friend, relative, or colleague who is not saved. We refuse because we think to ourselves 'I don't know much about my faith. I don't know everything.'
I'm not sure where this started but I see too much hesitation in the church from women who have great gifts to worship, teach, serve, and share their testimony, not participating because well, they just don't feel like they know it all, like the Pastor, perhaps.
I'm also one of those women sometimes, hesitant to share what God has deposited in my heart.
But there's hope for us. In God, there is always hope because of His amazing grace and because He is patient with us.
The blind man in the Bible that we're discussing here admitted that he didn't know everything when it came to Jesus but he was still confident in what he knew.
What did the blind man in the Bible know?
There're a few things in the passage that the blind man healed by Jesus confesses to knowing. He was confident and stood by these declarations.
1. The man born blind has been transformed
His life had been transformed. Jesus had not only opened his physical eyes but his spiritual eyes were opened to see Jesus and experience His unfailing love and power.
If you are a believer in Jesus Christ, your life has been changed.  The way you see the world, your priorities, desires, and goals have changed. God opens our eyes to see what is really important in life-HIM.
2. The Pharisees didn't know everything
They didn't know where Jesus came from, His ways, and means of healing were all new. His teaching had taken them by surprise despite Jesus' prophecy which had come years before.
3. This was a healing miracle of Jesus
The man had been born blind. In those days, a blind man could never see again. He had probably lost hope that he could ever see.  Yet this healing miracle by Jesus had given him incredible joy and he wanted to share that with the world.
4. The blind man knew God's power
This man knew that God is pleased when we worship Him and He answers prayers.
He also saw that Jesus was not just another prophet. Jesus was the Messiah, the Christ, and the Savior of the world.
The man born blind acknowledged the power of God. He understood that power belonged to God, and if you are not in God, you cannot do anything, let alone perform such a miracle
This man had one encounter with Jesus and he could boldly proclaim all this? Wow!
He hadn't even had a conversation yet with Jesus. So, my friend, you and I ought to learn from this man and resist the pressure to know it all before we can have the confidence to act in faith.
Confidence like the blind man healed by Jesus
Unlike the blind man in John 9, we experience the miracles of Jesus daily in our lives. God continues to show us His grace and love so as His children we need to be guided to act and live confidently.
1. Remember that only God knows everything
Only God is omnipotent (all-knowing). Even the great preachers, pastors, priests, or prophets that we admire and look up to for their wisdom and revelation don't know everything. If they can obey with the knowledge they have, so can you.
Don't put yourself under unnecessary pressure to know it all before doing what God is asking of you, today.
2. Pray and know God's Word
There're so many revelations and lessons we can learn from God's word. Take time to know Him and experience His wonderful love. The more you know God's Word and his character, the more confident you will become in His ways and promises.
Prayer brings you closer to God and helps you stay connected to Him. Let prayer be a lifestyle and not something you do occasionally.
3. Be confident in sharing your testimony
The blind man healed by Jesus shared his amazing story. Sometimes that's all we need to do. 
You will never be perfect, and know everything, at least not on this side of the earth, but you can share what God has done in your life with a friend, colleague, or family member. God will do the rest.
You have received a miracle. The miracle of a saved life. Some have experienced the healing miracle of Jesus, some have spiritual miracles and others have both.
The bottom line is that everyone who has had an encounter with Jesus Christ has experienced a miracle. Share that with the world because they need to hear it. Be confident in your faith.
The healing of the blind man also reminds me of the story of the Samaritan woman. She practiced her faith and shared her testimony and her whole city was saved.
4. Practice your faith in the church
The church is a great place for you to practice your faith. I remember days I used to be so scared to pray in front of everyone. I started with short prayers because that was all I could muster. I encourage you to do the same.
Don't refuse completely to participate in church. The more you take part in the things of God, the more you are transformed.
That's why the Bible says the word of God is a double-edged sword. It changes both the speaker and those who are listening.
"For the word of God is living and powerful, and sharper than any two-edged sword, piercing even to the division of soul and spirit, and of joints and marrow, and is a discerner of the thoughts and intents of the heart."

Hebrews 4:12
5. Listen to the Holy Spirit
That still small voice, that nudging you feel in your spirit is the Holy Spirit speaking to you.
Have you ever been in a conversation with someone and they are sharing a challenge or struggle and God asks you to pray for them or share an encouraging verse?
Listen to that voice. The more you obey, the more confident you become in your faith in God.
The blind man healed by Jesus not only received a physical miracle but a spiritual one as well.
In contrast, the Pharisees who believed they knew everything continued to be blind spiritually to the move of God. You don't have to know everything to obey God.
The fact is that God is always asking us to do something. Sometimes He asks us in private and other times in public and we don't need to wait until we know everything to act.
Bible verses about confidence
To encourage us to be confident and courageous in our faith like the blind man in the Bible, we can turn to God's word. Check out these bible verses about confidence to help you along the way.
"For the Lord will be your confidence,
And will keep your foot from being caught."

Proverbs 3:26
"Not that we are sufficient of ourselves to think of anything as being from ourselves, but our sufficiency is from God,"

2 Corinthians 3:5 
"So we may boldly say:

"The Lord is my helper;
I will not fear.
What can man do to me?"

Hebrews 13:6
"I can do all things through Christ who strengthens me."

Philippians 4:13
"In the fear of the Lord there is strong confidence,
And His children will have a place of refuge."

Proverbs 14:16
"Therefore do not cast away your confidence, which has great reward."

Hebrews 10:35
Hebrews 10:35
Hold on and lean on these scriptures about confidence and allow yourself to take the steps to grow in your faith in God. It's a journey but with God in you and within you, it's not a journey you take alone.
Just like the blind man in John 9, we must remember that our confidence comes from God, not from ourselves. Believe in God and His word and learn to trust Him completely. He is the all-powerful God, after all.
Prayer for confidence
Heavenly Father, I worship you today for you are the all-knowing and the all-powerful God. Thank you for saving my life by sending your Son Jesus Christ to die for me on the Cross.
I appreciate the lessons I have taken away from the blind man healed by Jesus. He was confident in the little He knew and I want to do the same.
Just like this blind man in the Bible, my life is a miracle, a testimony of your goodness and mercy. Today, help me to be confident in my faith.
I will obey when you ask me to act and will no longer wait to know it all. For I believe in You who knows it all.
In Jesus' name, I pray. Amen.
Friend, is there anything the Lord is asking you to do today? Don't wait longer, obey Him.