The tongue is a small member of our bodies, yet it can build or break us and those around us. Through these 23 important Bible verses about the tongue, we get warned about the impact of the tongue and how we can use it for good not evil.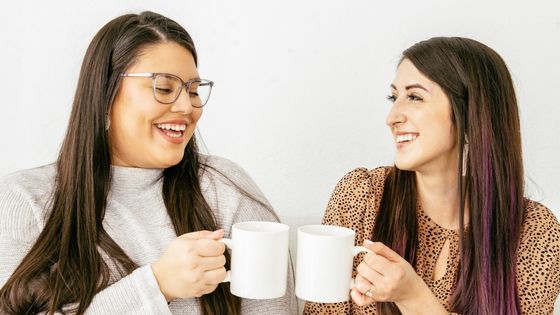 The power of the tongue
What we say influences what we think and ultimately what we do. The words we speak lead to choices and decisions that define our lives. Speaking negatively about yourself or a loved one can truly be detrimental to their health and life.
At the same time, speaking encouraging words to yourself or someone can build your life, motivate, and inspire you to do better and be a better person.
One of the most popular scriptures about the tongue is found in Proverbs:
"Death and life are in the power of the tongue,
And those who love it will eat its fruit."

Proverbs 18:21 (NKJV)
Life and death are in the power of the tongue. That is a really big statement. We can build our life, fulfill our dreams, and reach our goals by believing that we will do it, saying it, and taking action.
James 3: 1-12 is another great scripture about controlling the tongue. This passage talks about how tiny the tongue is and yet it can defile the whole body.  It also encourages us not to praise God yet be unkind to people who were created in God's image.
"But no man can tame the tongue. It is an unruly evil, full of deadly poison. With it we bless our God and Father, and with it we curse men, who have been made in the similitude of God. Out of the same mouth proceed blessing and cursing. My brethren, these things ought not to be so."

James 3:8-10
No man can tame the tongue, only God can.  Controlling the tongue is not easy but with God's help, we can do it.
The power of the tongue quotes
I love encouraging Christian quotes as they express in different words someone's personal experience with God and His word. While some quotes below are from unknown sources, they support the same message we hear from the Bible- it's important to control our tongues.
"Remember that the tongue speaks only what is in the heart." Theodore Epp
"God has given us two ears, but one tongue, to show that we should be swift to hear, but slow to speak. God has set a double fence before the tongue, the teeth, and the lips, to teach us to be wary that we offend not with our tongue." Thomas Watson
"A holy life is a voice; it speaks when the tongue is silent and is either a constant attraction or a perpetual reproof." Robert Leighton
"Five, or six, ten people shall be made temporarily wretched because one person, unconsciously perhaps, yet supremely, egotistic and selfish, has never learned to control his disposition and bridle his tongue." James H. Aughey
"The tongue has no bones but is strong enough to break a heart. So be careful with your words." Anonymous
"Be mindful of your words. They can either heal or hurt with lasting effects." – Unknown  
"Who cares for your beauty if your tongue is ugly." Anonymous
"Half of a person's beauty comes from their tongue." – Anonymous
23 Important Bible verses about the tongue
Now that we know a little more about the power of the tongue, let's dig deeper into what else God's word says. These scriptures about the tongue will help you reflect on how you are using your words and encourage you to follow God's ways on how to use your tongue.
"In the multitude of words sin is not lacking,
But he who restrains his lips is wise."

Proverbs 10:19
This is a powerful warning from the Bible. When you talk a lot, you can end up adding "white lies" to make the story or experience more interesting. I know this from experience. Wisdom comes when we restrain our lips and give ourselves time to collect our thoughts and not rush to answer.
"Whoever guards his mouth and tongue
Keeps his soul from troubles."

Proverbs 21:23
"He who guards his mouth preserves his life,
But he who opens wide his lips shall have destruction."

Proverbs 13:3
These Bible verses about controlling the tongue encourage us to guard our lives with our words.  You can get into trouble and lose friends and loved ones by being negative, controlling, and mean to them.  We are not being encouraged to be quiet or introverted because God created us with different personalities. But we are to use our words wisely, positively, and lovingly.
One of the characteristics of Jesus is His wisdom and grace yet Jesus was not quiet. He spoke a lot and people loved to listen to Him because His words built them.
"But now you yourselves are to put off all these: anger, wrath, malice, blasphemy, filthy language out of your mouth. Do not lie to one another, since you have put off the old man with his deeds."

Colossians 3:8
"Therefore, laying aside all malice, all deceit, hypocrisy, envy, and all evil speaking,"

1 Peter 2:1
The Bible talks about putting on godly behavior and taking off anything that doesn't glorify God. As we grow spiritually by connecting to God, we will be able to practice the fruit of the Spirit in Galatians 5:22-23.
"A soft answer turns away wrath,
But a harsh word stirs up anger."

Proverbs 15:1
Even if someone is angry, refusing to be angry as well but rather choosing the godly way of being soft and gentle like Jesus Christ was, will make the other person calm as well. But speaking harshly to someone will end up in a war of words and most times words said in anger are hard to reverse no matter how sorry we are after.
Sometimes relationships are restored after harsh words are exchanged and sometimes, they are not. This is something important to always keep in mind when in an argument and disagreement with someone close to you.
For

"He who would love life
And see good days,
Let him refrain his tongue from evil,
And his lips from speaking deceit."

1 Peter 3:10
"Keep your tongue from evil,
And your lips from speaking deceit."

Psalm 34:13
"My little children, let us not love in word or in tongue, but in deed and in truth."

1 John 3:18
One of the ways we can love others is by being genuine with our words. The words we speak must be accompanied by actions that show that they're true.
"He who has knowledge spares his words,
And a man of understanding is of a calm spirit."

Proverbs 17:27
"The tongue of the wise uses knowledge rightly,
But the mouth of fools pours forth foolishness."

Proverbs 15:2
"These six things the Lord hates,
Yes, seven are an abomination to Him:
A proud look,
A lying tongue,
Hands that shed innocent blood,"

Proverbs 6:16-17
A lying tongue is one of the things that God hates. He is a holy God and those that worship Him must be holy and righteous which is why Jesus Christ died for us and shed His blood for us.
"But I say to you that for every idle word men may speak, they will give account of it in the day of judgment. For by your words you will be justified, and by your words you will be condemned."

Matthew 12:36-37
"Set a guard, O Lord, over my mouth;
Keep watch over the door of my lips."

Psalm 141:3
What a powerful bible verse about the tongue. It's a prayer and plea to God to help us control the tongue and the words we say. If the Holy Spirit is at the door of our lips He will ensure that only good words come out of our mouths.
"Let the words of my mouth and the meditation of my heart
Be acceptable in Your sight,
O Lord, my strength and my Redeemer."

Psalm 19:14
"So then, my beloved brethren, let every man be swift to hear, slow to speak, slow to wrath;"

James 1:19
 "Do all things without complaining and disputing,"

Philippians 2:14
"If anyone among you thinks he is religious and does not bridle his tongue but deceives his own heart, this one's religion is useless."

James 1:26
"Remind them to be subject to rulers and authorities, to obey, to be ready for every good work, 2 to speak evil of no one, to be peaceable, gentle, showing all humility to all men."

Titus 3:1-2
 "Let no corrupt word proceed out of your mouth, but what is good for necessary edification, that it may impart grace to the hearers."

Ephesians 4:29
"Let your speech always be with grace, seasoned with salt, that you may know how you ought to answer each one."

Colossians 4:6
Pleasant words are like a honeycomb,
Sweetness to the soul and health to the bones.

Proverbs 16:24
"She opens her mouth with wisdom,
And on her tongue is the law of kindness."

Proverbs 31:26
These final scriptures about the tongue show us the correct way to use the tongue. We are to be gracious in our words and what we say should add flavor to people's lives in the same way that salt adds flavor to our dishes and meals.
What we say should heal others, should be sweet like honey and people should look forward to hearing us speak knowing they will be strengthened, blessed, and encouraged. We should be wise and kind and never utter corrupt words and swear words that degrade others.
How do we control our tongue?
So what steps can you take today to become better at controlling your tongue? Below are 3 small steps I would encourage you to take:
Being able to control the tongue is a continuous journey where we learn and grow in God. But today, take a step to reflect on your words and repent of any ungodly words you've spoken or are in the habit of speaking to yourself or those around you.
A bold step to take would be to ask those you spend time with how they feel about your words. Are you an encourager? Are you sarcastic? Do you pull others down with your negative words? Knowing where you are is the first step to knowing where you want to go.
Choose 1 or 2 Bible verses about the tongue shared above and memorize them. Remember that verse daily when you speak and over time you will see changes in your life.
Lastly, pray continuously and ask God to help you daily to be careful about what you say. Ask the Holy Spirit to bring to your attention any ungodly thoughts and words that may harm you or others.  He is our present helper in our time of need.