Have you ever wondered about God's love for us as His children? Do you ever think God stops loving you when you sin, when He corrects You or when you experience pain? Does God really love us no matter what? The Bible verses about God's love and the unconditional love of Jesus Christ will show us that God's love is unlimited, unconditional and complete, always.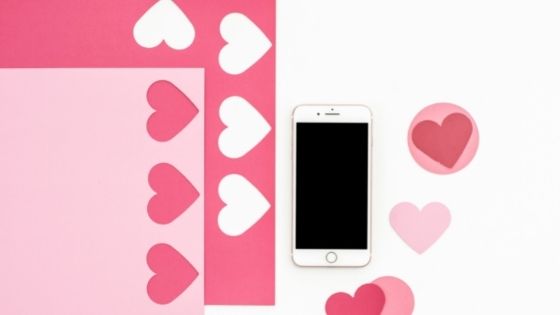 The Power of God's love
One of the most popular Scriptures in the Bible is John 3:16:
"For God so loved the world that He gave His only begotten Son, that whoever believes in Him should not perish but have everlasting life."

John 3:16
When Adam and Eve sinned and disobeyed God in the Garden of Eden, they put a curse of all of us which resulted in us being separated from God. But He still loved us and wanted us to be reconciled to Him. So He sent His Only Son who was perfect and without sin, to die for us on the cross.
Through His death, Jesus Christ took away the curse that had separated us from God and reconciled us to God again. We have been made righteous. We are new creations. That is the power of God's love for us as His children. God loves us no matter what and He showed it to us on the cross.
Jesus' unconditional love
Jesus had a disciple called Simon Peter that He loved. Peter said and did things that would make me doubt if Jesus would still love Him. While Jesus rebuked Peter and showed him his mistakes, He never stopped loving Peter. And He never stops loving us either.
Jesus rebukes Peter
One day Jesus asked his disciples who they believed He was.  Yes, the Pharisees and Sadducees had their ideas of who Jesus was, but who did the disciples, his most intimate friends really think He was?
Of all Jesus' disciples, Simon Peter had a revelation of who Jesus was.
"Simon Peter answered and said, "You are the Christ, the Son of the living God.

Jesus answered and said to him, "Blessed are you, Simon Bar-Jonah, for flesh and blood has not revealed this to you, but My Father who is in heaven'"

Matthew 16:16-17
Jesus goes on to bless Peter and tell Him that he would be instrumental in the building of the church.
Then a few minutes later, Jesus tells His disciples that He would be killed and raised on the third day.  He tells them of the salvation plan. Watch Peter's response:  
"Then Peter took Him aside and began to rebuke Him, saying, "Far be it from You, Lord; this shall not happen to You!"

But He turned and said to Peter, "Get behind Me, Satan! You are an offense to Me, for you are not mindful of the things of God, but the things of men."

Matthew 5:22-23
Is this the same person who just had a God revelation a few minutes ago? And is now being used by the devil to speak against the great plan of salvation? Well, yes. Did what Peter say stop Jesus from loving Simon Peter? Well, no.
Sometime much later in John 18-1-11, as Jesus was about to be arrested in the Garden of Gethsemane, Simon Peter is the same one to cut the ear of one of the High Priests' servants who had come to arrest Jesus.
Okay, so he was still trying to stop the plan of salvation even after Jesus told him not to? This guy!
Jesus patiently rebukes Peter and tells him what he did was wrong. Jesus even heals the man whose ear was cut off and corrected Peter's mistake. But never does he stop loving Peter as his disciple. God rebukes us and corrects us lovingly as His children, the same way we lovingly correct our kids.
Peter Denies Jesus
This same Peter went on to deny Jesus 3 times before He died. This was something Jesus had already predicted he would do.
When it really mattered, he denied Jesus. The one he had walked with for 3 years. The one who had taught him the gospel. The one he had called friend.
Now imagine that Jesus knew the whole time while He hung out with Peter, preached with him, prayed with him. All that time, Jesus knew this guy would end up betraying Him.
But that didn't stop Jesus from loving Peter. Knowing all of Peter's sins, struggles and strengths. He still loved him.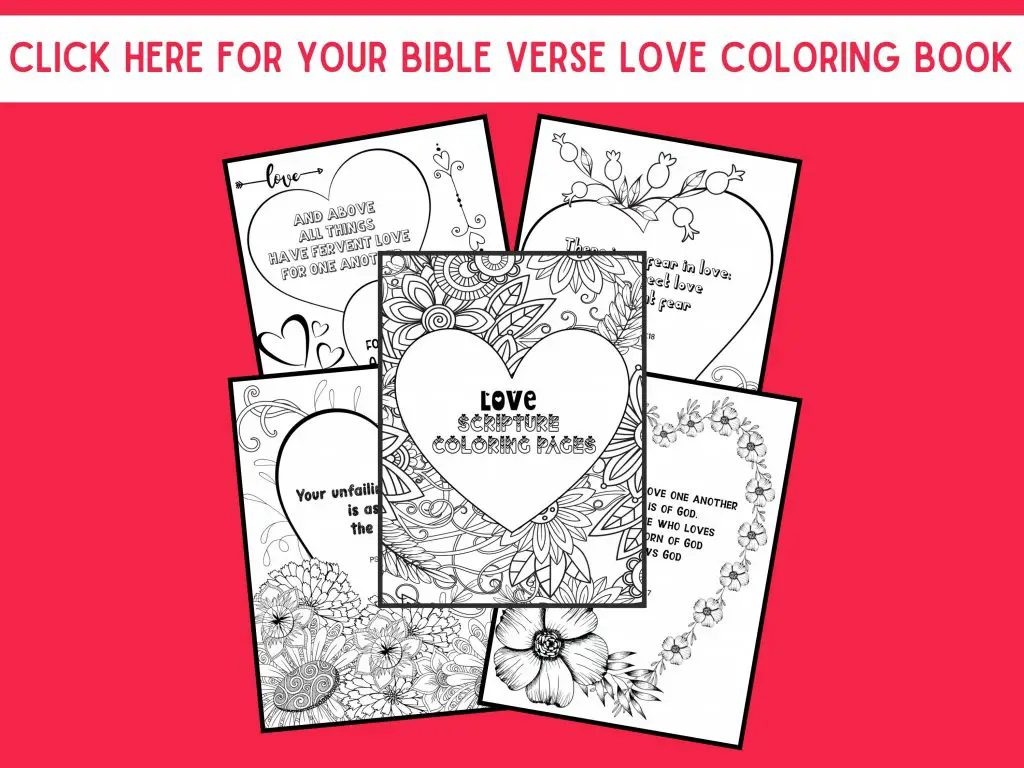 Does God really love us no matter what?
If you've ever asked yourself "does God love me no matter what?", I want to reassure you that He does. Sometimes when we sin against God, we think God stops loving us because He is perfect.  When we experience pain, we can doubt God's love for us because it can be hard to accept that there's a purpose to the pain we go through.
We learn to love from God. He doesn't learn to love from us. Once we become His children, that identity doesn't change.
When my daughter was a toddler, she got into the habit of biting people, including me. I would correct her and sometimes she would listen and sometimes not. That didn't stop me from loving her. It didn't even change the fact that she was my daughter.
The same way my daughter is still mine no matter what she does or says is the same way we are God's children no matter what.
So even if I sin, I can go to God as my Father and He will forgive me. He is always waiting for me. Ready to embrace me and show me His love.
Peter's life is a reflection of ours. One moment we're sharing great revelations of the Gospel. The next minute we're disobeying God's very word. The one minute we're deep in worship. Then the next moment we have sinful thoughts.
But despite all of that, God's love for us is unconditional, unlimited and complete. His love isn't dependent on your actions.
7 Encouraging Bible Verses about God's love
Whenever you doubt God's unconditional love, God's word will remind you of the truth of how deeply you're loved. These are important and encouraging Bible verses when you feel unloved, betrayed or rejected by those around you. Human love may disappoint us at times but we have the assurance that God's love is unfailing.
"There is no fear in love; but perfect love casts out fear, because fear involves torment. But he who fears has not been made perfect in love. "

1 John 4:18
God's love is perfect. He doesn't punish us. We don't need to be afraid that He will stop loving us. God's love even helps us overcome fear in life. His love gives us confidence and freedom.
"Greater love has no one than this, than to lay down one's life for his friends."

John 15:13
How did Jesus show us unconditional love? He laid down His life for us to be saved. How amazing is that? He took the worst kind of death- being nailed on a cross, so we could be reconciled to God again. We can never doubt that kind of love.
"But God, who is rich in mercy, because of His great love with which He loved us, even when we were dead in trespasses, made us alive together with Christ (by grace you have been saved) "

Ephesians 2:4-5
When someone wrongs us and keeps doing it over and over again- here is what we say 'I'm only human, there's only so much I can take'.
That's why when Peter asked how many times, he had to forgive his brother in Matthew 18:21-22, Jesus said seventy-seven times seven times. Basically, countless number of times.
God is rich in mercy and will forgive us countless times because His love for us is great. He loved us when we were dead in trespasses. We have been made alive together with Christ.
 "As the Father loved Me, I also have loved you; abide in My love.

John 15:9
God loved Jesus as His Beloved Son and was pleased with Him. In the same way Jesus Christ has loved us with the same everlasting love. We only need to abide in this amazing love.
"And above all things have fervent love for one another, for "love will cover a multitude of sins."

1 Peter 4:8
My husband is a Manchester United supporter. He has the shirts, he knows the history, he can tell you when all the games are and all the issues they have. He watches all games no matter what time they are, as long as he's not working.
He has fervent love for the team. Fervent love is passionate and intense love.
No matter how many times Manchester United will lose a game or fail to win a Championship, it's still my husband's team. His love for them is not based on performance. He just loves them and is loyal to them.
We are called to love each other with this kind of intense, passionate love because God loves us with the same.
This same kind of love 'covers a multitude of sins' -numerous sins that can't be counted. Our sins are numerous but God still covers them with His love. His love for us is not dependent on performance. It's unlimited and complete.
"Yet in all these things we are more than conquerors through Him who loved us. For I am persuaded that neither death nor life, nor angels nor principalities nor powers, nor things present nor things to come, nor height nor depth, nor any other created thing, shall be able to separate us from the love of God which is in Christ Jesus our Lord."

Romans 8:37-39
Nothing can separate you from God's love. The only condition is- as long as you're in Jesus Christ- when He is our Lord and Savior and you've accepted Him in your heart.
Your sin cannot separate you from Him whether it's past, present or future sin. Your current struggle cannot stop Jesus loving you.
"Who shall separate us from the love of Christ? Shall tribulation, or distress, or persecution, or famine, or nakedness, or peril, or sword?"

Romans 8:35
This verse refers to a person- that a person will not be able to separate us from God. So, the person who is behind our trials, troubles and tribulation is the devil. When life is tough we can feel sad, angry, frustrated and disappointed. But the unconditional love of Jesus Christ is stronger than all the hardships we can face in life.
Even when we fall and slip on this Christian journey. Even when we are not consistent in our Bible study and prayer time. He still loves us. We can rest secure in that love.
Prayer thanking God for His love
Lord Jesus, thank you for my life. Thank you for the Cross which is the evidence of Your love. I'm humbled by your perfect and everlasting love for me. Your love is complete, unconditional and unlimited. Your love gives me freedom and confidence in life. Help me to never doubt your unfailing love. May I rest secure in it. May I find joy, peace and fulfillment in the love you've shown me.
In Jesus name I pray. Amen