We can all agree that being a Christian is not easy. The Bible says it and we experience it. The word of God even describes the Christian faith as a race we must win. So, we need to be equipped on how to be a strong woman of God and endure this race we're on.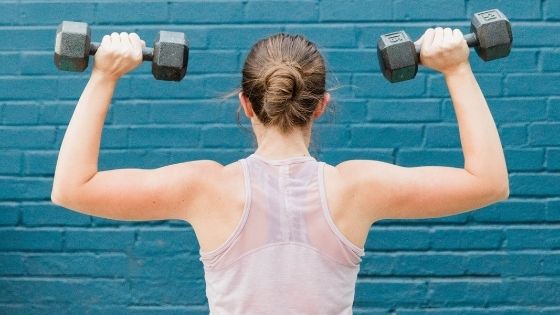 Strong woman Bible verses
God is all-powerful and as a good Father, He wants us to be strong just as He is. What does the Bible say about being a powerful woman of God?
"Strength and honor are her clothing;
She shall rejoice in time to come."

Proverbs 31:25
We are to clothe ourselves with strength. Clothes are worn daily to protect us, comfort us, and keep us safe and secure. The strength of God will do the same for us. When we are strong God promises that we will experience the joy of the Lord.
"Have I not commanded you? Be strong and of good courage; do not be afraid, nor be dismayed, for the Lord your God is with you wherever you go."

Joshua 1:9
"For God has not given us a spirit of fear, but of power and of love and of a sound mind."

2 Timothy 1:7
"He gives power to the weak,
And to those who have no might He increases strength."

Isaiah 40:29
God commands us as His children to be strong and courageous. That's because He has given us the spirit of power. When we're weak, He strengthens us. It's already in us, we just need to walk in God's strength.
"Fear not, for I am with you;
Be not dismayed, for I am your God.
I will strengthen you,
Yes, I will help you,
I will uphold you with My righteous right hand."

Isaiah 41:10
"Seek the Lord and His strength;
Seek His face evermore!"

1 Chronicles 16:11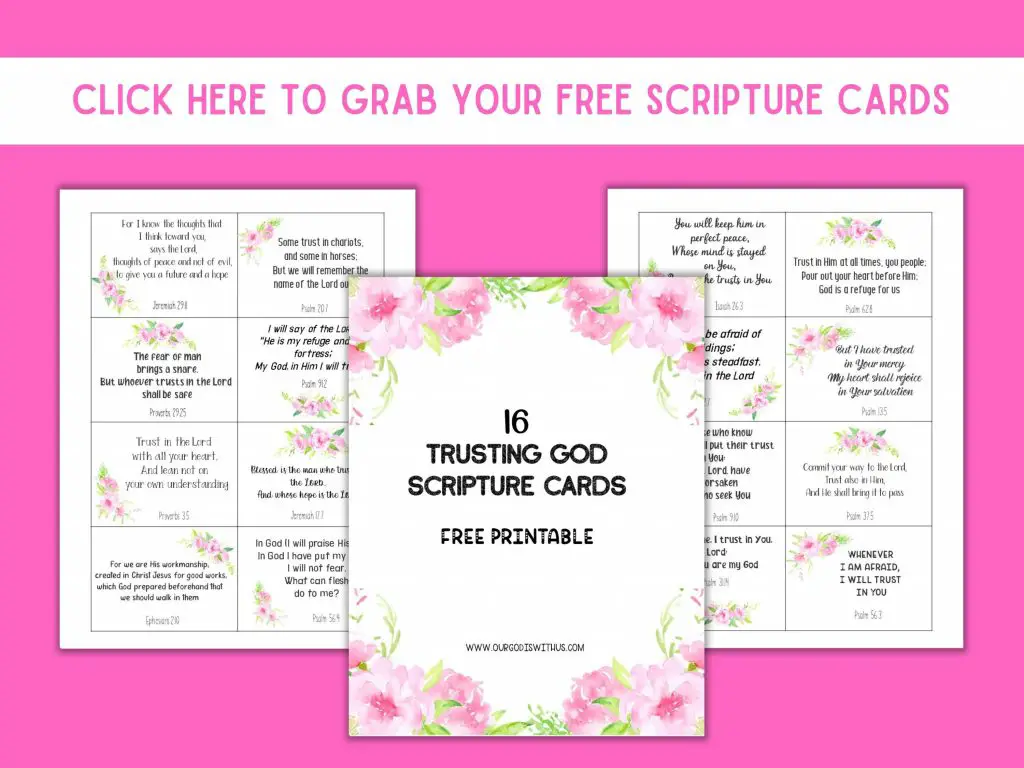 How to be a strong woman of God
Being a strong woman of God doesn't mean you always feel strong. It means you'll need training, discipline, and endurance to bear the challenges that come with the race. What are the keys to becoming this woman God wants you to be?
1. A strong woman fully relies on Jesus Christ
"I can do all things through Christ who strengthens me."

Philippians 4:13
"looking unto Jesus, the author and finisher of our faith, who for the joy that was set before Him endured the cross, despising the shame, and has sat down at the right hand of the throne of God."

Hebrews 12:2
The most important thing to remember is that being a strong woman of God is not dependent on your ability. You don't get saved and Jesus just leaves you to carry on by yourself as a Christian. Thank heavens He doesn't, right?
He walks with you every single step. He goes before you, behind you, and is within you. You're never alone. God's presence is always with you, and that should give you the strength to face each day and each challenge boldly.
Prayer is how you show your reliance on God. Go to Him for comfort, healing, deliverance, and strength. God will help you because He is for you.
Jesus is the beginning, middle, and end of our Christian faith. We are because He is. He will sustain us on this journey and that helps us become strong.
2. Let go of the things that hold you back
" Therefore we also, since we are surrounded by so great a cloud of witnesses, let us lay aside every weight, and the sin which so easily ensnares us, and let us run with endurance the race that is set before us,"

Hebrews 12:1
An athlete can never run a race wearing heavy clothing or carrying a heavy backpack. That's extra weight that will hold him back and slow him down in the race. He lays aside all the weight to run the race and win.
Similarly, for us as Christian women, we need to put down the weight that will hold us back. The worry and anxiety, the stress, unforgiveness, bitterness, past sins are all extra baggage.
Learning to let go and let God will help you become a strong woman of God.
We need to focus on what will help us move forward in the race and grow our faith. Reading His word, worshipping, staying in His presence, prayer, constantly meeting with fellow believers. That will strengthen us as disciples of Jesus Christ.
3. Know and embrace who you are
When you don't know your identity, people will tell you who you should be. You become a people pleaser because you want to belong and be accepted.
Being a powerful and strong woman of God is knowing who you are and embracing your identity in Christ. It's God's word that you should believe and hold onto.
Confidence is a result of knowing your identity. You become courageous and stand strong on your beliefs.
4. A strong woman of God keeps the goal in mind
In Hebrews 12:2, the Bible says Jesus endured the Cross-the thorn, the nails, the humiliation, the agony, and pain- because of the joy that was to come.
That joy was salvation for all mankind. It was reconciliation to God for all sinners. He remembered the reward and was able to be strong in the face of unspeakable pain.
"Blessed is the man who endures temptation; for when he has been approved, he will receive the crown of life which the Lord has promised to those who love Him."

James 1:12
Even for us as Christians, eternal life with our Lord is the goal and reward we will get when we stay strong. Endless joy, love, and peace. No more tears, worries, and pain. Oh, how glorious!
It's a promise that God gives us as His children, if we're strong and don't give up on this journey of faith.
5. Strong women have a community
The devil has a weird way of trying to convince us that we're the only ones struggling in our Christian faith. That is totally untrue.
You become a strong woman when you learn to let people you trust into your life so they can speak the truth to you. No man is an island. We need sisters of faith to help us when we're down and when we feel weak.
After living in 3 countries and 2 continents, I've learned that Christian problems are all pretty similar. We all struggle with rejection, betrayal, insecurity, low self-esteem, consistency in our faith, and standing our ground when our godly beliefs are different from the world.
We're all going through the same. Different levels of it. Knowing that should give you comfort.
"No temptation has overtaken you except such as is common to man; but God is faithful, who will not allow you to be tempted beyond what you are able, but with the temptation will also make the way of escape, that you may be able to bear it."

1 Corinthians 10:13
"Resist him, steadfast in the faith, knowing that the same sufferings are experienced by your brotherhood in the world."

1 Peter 5:9
Resist the lie from the devil that your problems are so unique, you're the only one going through them because I can assure you, it's not true. When you start opening up to other believers, you'll be surprised how many of them will say "What? Me too!"
6. Encourage other women
It takes strength to cheer other women on. In a world that pushes us to compete in academics, the workplace, and even as moms, we need to behave differently as Christ's disciples.
A strong woman of God encourages other women in the race of faith and knows that she can still shine next to her sister. There are so many battles women are fighting, that fighting each other should not be one of them.
Love and encourage fellow sisters and uplift them in the truth and watch how their growth will encourage and strengthen you as well.
7.  A strong woman knows her weapons
"Finally, my brethren, be strong in the Lord and in the power of His might. Put on the whole armor of God, that you may be able to stand against the wiles of the devil."

Ephesians 6:10-11
Putting on the full armor of God is one of the most powerful ways to become a strong woman of God.  The main enemy we have is the devil and we understand that we need spiritual weapons to fight him.
The full armor of God includes:
Belt of truth- believing God's word not the lies of the world. Being a person of integrity who is trustworthy
Shield of faith-not doubting God but being sure that He will fulfill His promises
Breastplate of righteousness- striving to be holy, pure and in a right relationship with God
Helmet of salvation-believing that Jesus Christ died for your sins and rose again
Feet prepared with the Gospel of peace- Being a peacemaker with both God and people
Sword of the Spirit- the Bible which is the word of God
A strong woman knows that it is with these weapons that she will win the battles she faces in life.
Strong women of the Bible
We can look at the women of the Bible as examples of walking in God's strength. These women were courageous even in the face of danger.
1. Esther was a strong woman of God
Queen Esther was beautiful inside and outside. She knew that the weapons of her warfare were not of the flesh but spiritual.
When it came to the battles of life, she fully relied on God's word and sought Him to help her and the Israelites in their time of need.
"Then Esther told them to reply to Mordecai: "Go, gather all the Jews who are present in Shushan, and fast for me; neither eat nor drink for three days, night or day. My maids and I will fast likewise. And so I will go to the king, which is against the law; and if I perish, I perish!""

Esther 4:15-16
What an amazing, inspiring, and bold stand Esther took. She was willing to do whatever it took to save her people.
God is looking for mighty and courageous women like Esther in our generation. Women that will stand on God's word and promises and do what is right, no matter the cost. I pray that you and I will be those women.
2. Mary the mother of Jesus
When the angel told Mary that she would bear a son even though she didn't know a man, her response is admirable.
"Then Mary said, "Behold the maidservant of the Lord! Let it be to me according to your word." And the angel departed from her."

Luke 1:38
Mary knew who she was. She was a servant of God and being used as a vessel in God's kingdom for His purpose and glory. That makes her a strong woman of God.
Imagine being pregnant by the Holy Spirit and having to explain that to people? She was most probably shamed and ridiculed by those around her yet she trusted in God's plan and His word.
As a strong woman, Mary also had a friend to confide in – her cousin Elizabeth. They were pregnant at the same time but more importantly what bound them was their faith. They comforted and uplifted each other in the word.
3. Hannah
The story Hannah is 1 Samuel 1 is one of the most inspiring stories in the Bible. She was a woman with a lot of sorrow because she was barren. Yet she knew who to go to in her times of trouble.
"And she was in bitterness of soul, and prayed to the Lord and wept in anguish."

1 Samuel 1:10
A strong woman knows that she can cry. It's not a sign of weakness but it's healthy. But who do you cry to? Hannah cried to God and she prayed and God heard her and answered her prayers.
There's a lot we struggle with in our faith journey. Sin, life challenges like illness, job loss, an addict in the family, rejection, betrayal. The list goes on and on. We need to be equipped to stay strong as Christians so we can finish the race without giving up.
Prayer for strength and courage
Heavenly Father, thank You for my life and salvation. As I embark on this Christian walk day by day, keep me strong. Help me to fix my eyes on Jesus and His word.
Remind me that at the end of this race, I will get the crown of life so I can stay strong. May I have a community of like-minded women so we can lean on, encourage and strengthen each other throughout this race of faith.
Thank you for the examples of strength and courage we find in the Bible. May we learn from them and put into practice what we learn.
In Jesus' name, amen.
Download the FREE Printable Scripture cards below and learn the power of being a woman who puts her trust in God always.