Have you ever wondered if God is really with you? I know I have. Through the incredible life of Joseph in the Bible, we will explore how to be aware of God's presence. We will be encouraged and inspired to walk in full assurance of His presence.
What does the Bible say about God's presence?
The last promise Jesus left us before he went to heaven is powerful.
It wasn't that we would never have problems. Nope, we will have trials and tribulations but still, experience God's peace in those tough times.
"These things I have spoken to you, that in Me you may have peace. In the world, you will have tribulation, but be of good cheer, I have overcome the world."

John 16:33 (NKJV)
Jesus' last promise wasn't that we would never be hated. Nope, the haters will still hate.
"And you will be hated by all for My name's sake. But he who endures to the end will be saved. "

Matthew 10:22
The last promise from Jesus wasn't that we would be rich. Nothing wrong with being a rich believer though.
Matthew 28 v 20b is the last sentence in the first of the Gospels of Jesus Christ. And here's how it ends: 
"and lo, I am with you always, even to the end of the age." Amen

Matthew 28 v 20b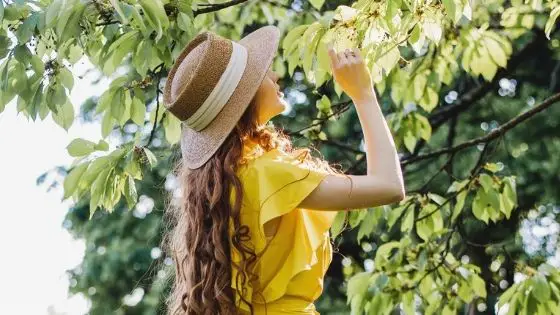 The very last promise was that Jesus would be with us, always. It was His eternal presence. We are never left alone as God's children because the Holy Spirit is in us and with us.
In a world where you can feel alone and lonely, go through so much pain and heartache, the powerful promise of the presence of God is an amazing source of comfort and assurance.
God is with us always because He loves us unconditionally. The same way we want to be with those we love. He continues to look out for our best interests and care for all areas of our lives.
How to be aware of God's presence
One of the people I adore in the bible is Joseph. God was with him. His fascinating story is found in Genesis 37-50. A few verses in those chapters specifically mention that the presence of God was with Joseph.
"The Lord was with Joseph and he was a successful man and he was in the house of his master the Egyptian. "

Genesis 39:2
"But the Lord was with Joseph and showed him mercy and He gave him favor in the sight of the keeper of the prison"

Genesis 39:4
With inspiration from the life of Joseph, I'm going to share a few ways you can be aware of God's presence in your life.
1. A desire to please God
When you desire to live a righteous life that pleases God, it shows that He is with you. His Holy Spirit convicts you of sin and makes you want to live a righteous life.
Looking at Joseph, he knew that when you sin against a human, it's actually a sin committed against God. When Pharoah's wife seduced Joseph, his response was this:
"There is no one greater in this house than I, nor has he kept back anything from me but you, because you are his wife. How then can I do this great wickedness, and sin against God?"

Genesis 39:9
When God is with you, you have a desire to grow in obeying God and all His principles. You recognize how majestic and glorious God is and desire to follow His ways at all times.
2. God's presence makes you a target
When God is with you, the devil will do whatever it takes to bring you down. He will bring tests and temptations in your life to discourage you and make you doubt the presence of God. Yet the truth is God will never leave you nor forsake you.
Joseph was tempted, thrown in prison for a crime he didn't commit, hated by his brothers, and almost killed by his brothers. Yet he survived it all. Why? Because God was with him.
Even Jesus was tempted by the devil yet he overcame it through memorizing scriptures and relying on God to help him.
3. God's presence makes you a vessel
Joseph was a dreamer. He had two dreams whose interpretation was the same- he would rule over his brothers one day. He was able to interpret the dream of Pharaoh and Pharaohs' servants.
The interpretation of Pharoah's dreams saved the Egyptians and other countries from starvation.
Your gift is not your own but it will work to help others. The gifts that God deposited in your heart will bring glory to God's name while making the world a better place for those around you.
God makes you a vessel for his unfailing love, incredible joy and perfect peace to flow through.
When you understand that you have a greater purpose to serve and you're not your own but you were bought at a price, you become aware that the presence of God is with you.
4. God can isolate you
Joseph was isolated from his brothers and father. It was not by choice. But God allowed it to happen so He could grow and strengthen him for his life's purpose. If Joseph had stayed with his brothers, his dreams would not have been fulfilled.
Sometimes God will isolate you from the familiar. To grow you and to fulfill his purpose for your life. Look at all the people in the Bible who were isolated from their familiar environments. Abraham, Jacob, David, Esther, Ruth, and Apostle Paul- just to name a few.
Being isolated makes you rely only on God alone and draw near to Him. You learn to trust the Lord completely when all that's familiar has been taken away from you and all you have is God.
But in all of that, when people are feeling pity for you, you come out victorious and stronger because God will be with you.
5. The Lord saves you from harm
God saved Joseph from the pit where his brothers threw him. When the same brothers wanted to kill him, God saved him and they sold him instead thereby preserving his life.
"God is always doing 10,000 things in your life, and you may be aware of three of them."

John Piper
The reality is God is always working on our behalf. He protects us from the dangers we see and many more that we don't see. The presence of God is always with us when we need Him.
6. God's presence unlocks blessings
Even in prison, God was with Joseph. This was not a place he wanted to be. Not only was he far away from his family, but he was also in a foreign land that he didn't want to be in and he was in a prison for something he didn't do.
If you find yourself in places and spaces you don't want to be, know that God can and will still bless you. He will still be with you because His power is not limited by your circumstances.
God will grow and promote you in hard places to show you that His presence is with you.
Joseph came from the lineage of Abraham and Isaac. And this is how the presence of God unlocked blessings for Isaac:
"There was a famine in the land, besides the first famine that was in the days of Abraham. And Isaac went to Abimelech king of the Philistines, in Gerar."

Genesis 26:1
"Then Isaac sowed in that land, and reaped in the same year a hundredfold; and the Lord blessed him. The man began to prosper, and continued prospering until he became very prosperous; "

Genesis 26:12-13
7. People put their trust in you
Joseph was put in charge of Pharoah's house, in charge of the prisoners, and in charge of Egypt. He was trustworthy.
You become aware of God's presence when people come to you for help in the situations they find themselves in and they open up to you and ask for your advice.  
Being trusted by people- whether it's friends, bosses, colleagues, family, your husband, your children, or your church-shows that God is with you. 
8. Everything works out for your good
Once Jacob (Joseph's father) died, Joseph's brothers thought he was still angry with them for what they had done (trying to kill him and selling him off to be a slave).
They believed he was going to be out for revenge. But Joseph's words were profound in response to their fears.
"But as for you, you meant evil against me; but God meant it for good, in order to bring it about as it is this day, to save many people alive. Now therefore, do not be afraid; I will provide for you and your little ones." And he comforted them and spoke kindly to them."

Genesis 50:20-21
Do you know what this verse reminds me of?
"And we know that all things work together for good to those who love God, to those who are the called according to His purpose."

Romans 8:28
This is how you become aware of God's presence. Whatever was meant to harm you, God will turn it around to use it for His greater good and His purpose.
While these 8 factors are not the only ways to become aware of God's presence they are a good way to start. By faith, today, choose to hold onto the promise that God is always with you to the very end.
This should give you confidence and courage in life.
Be sure to also read