One of the fruit of the Spirit in the Bible is patience. God wants us to develop patience every day with ourselves and with people around us. Learning how to be patient as a Christian woman and mom will bring us peace and joy. It sets us apart as believers because it's a way of practicing our faith in God.
What is patience in the Bible?
Before we learn how to be patient, we need to understand the biblical meaning of patience. There's one word that describes patience in the Bible that l like and it's- 'longsuffering'. The version of the Bible I use (NKJV) uses the term longsuffering instead of patience.
Longsuffering speaks of endurance. It's not giving up easily but being able to persevere with hope knowing that something better is coming.
Developing patience means being steadfast, firm, dependable, and unwavering. A patient Christian can bear with others and their weaknesses and shortcomings.
To be patient is to wait quietly in the Bible. That means waiting without complaining, screaming, shouting, being annoyed, or frustrated. Being patient is waiting with a good attitude. A patient mom can wait and tolerate delays without becoming frustrated or annoyed.
Being patient in the Bible is one of the ways we practice love.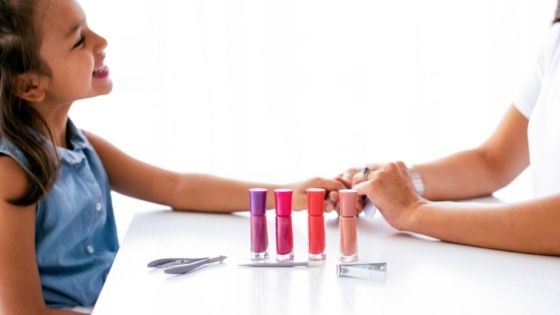 What is the importance of patience?
Patience is important because it's one of the fruit of the Holy Spirit. The more time we spend in prayer and God's word, the more we produce the fruit of the Holy Spirit. As we grow in our faith and stay connected to the Holy Spirit, we will become more patient moms.
"But the fruit of the Spirit is love, joy, peace, longsuffering, kindness, goodness, faithfulness," (NKJV)

Galatians 5:22
Being impatient can cause us to be intolerable towards others, frustrated when things are not going our way and all that can easily stop us from experiencing joy in the Lord. Joy is another fruit of the Spirit and God wants us to be joyful always.
Patience is important because it's one of the characteristics of being a Christian. We are the elect of God- we are set apart by grace and highly favored. Being patient is putting our faith in God in action.
What causes impatience?
We become impatient when things don't go our way. When we put timelines on the events of our lives- like when we should have kids, when our husbands should change, when our kids should start acting more mature and it doesn't happen according to that timeline, we lose our cool.
Impatience is ultimately rooted in pride and selfishness. We think we know it all and we know what's best for ourselves and others and when it turns out that it's not the case impatience develops.
We usually lose our patience because we're not willing and able to trust in God's timing. If our prayers don't get answered when we want them, we start thinking God doesn't know best, yet He does. His ways and His timing are best and we should trust that as His children.
Whenever I start not trusting in God's timing as a mom l remember how it feels like when my kids don't trust what I'm doing and when I'm doing it. That surely does sting.
Stories of patience in the Bible
There are a few people that we can learn from in the Bible whose patience with themselves and with God paid off. It was not easy for them to be patient but they obeyed God and enjoyed the promises of being patient.
1. Abraham learned how to be patient with God
God promised Abraham that he would become a father of nations yet his wife Sarah was barren. But Abraham held on to God's promises and in the end, God honored his promise to him.
"And we desire that each one of you show the same diligence to the full assurance of hope until the end, 12 that you do not become sluggish, but imitate those who through faith and patience inherit the promises. For when God made a promise to Abraham, because He could swear by no one greater, He swore by Himself, saying, "Surely blessing I will bless you, and multiplying I will multiply you." And so, after he had patiently endured, he obtained the promise."

Hebrews 6:11-15
2. Job was a patient man
Job lost his wealth, his kids, his comfort, his friends, his family. He didn't know if a brighter day was coming or if he was just going to die in that state. But he had hope in God and trusted that God knew what was best for Him.
In the end, God blessed him more such that he was wealthier than at the beginning of his life. God restored his family and he lived a long, full life. Patience in God does pay off.
"Indeed we count them blessed who endure. You have heard of the perseverance of Job and seen the end intended by the Lord—that the Lord is very compassionate and merciful."

James 5:11
3. Joseph was patient in hard times  
When l read the story of Joseph in Genesis 37 l see a young man who thought he was going to rule in his land amongst his people. God showed him dreams and visions but not the full plan of how the dreams would come about.
He had to wait years and go through slavery, false accusations, prison, betrayal, pain, disappointment, and more betrayal until God fulfilled His promise that Joseph would rule over his brothers and even over nations.
4. Jesus is our example of how to be patient
When we look at how Jesus walked with the disciples and how they had little faith even after all he showed them and taught them, l see a very patient man. He is the ultimate Biblical example of patience for us.
Jesus taught the disciples the power of love for others, yet Peter cut off the guard's ear when they came to arrest Jesus and later betrayed Jesus saying he never knew Him. He was patient with the disciples in their weaknesses and loved them all the same.
Bible verses about patience
What does the Bible say about patience? These patience scriptures will encourage and inspire us to develop the fruit of being patient daily as believers.
"The Lord is not slack concerning His promise, as some count slackness, but is longsuffering toward [a]us, not willing that any should perish but that all should come to repentance."

2 Peter 3:9
You know how as believers we repent of a sin today and promise God that we don't do it again then commit the same sin next week and ask God for forgiveness again. Can you imagine that God is patient with us each time we do that?
He doesn't want us to perish but He wants us to inherit eternal life and spend forever with Him so He forgives us many, many times. The same way God is patient with us should motivate us to be patient with others.
"Rest in the Lord, and wait patiently for Him;
Do not fret because of him who prospers in his way,
Because of the man who brings wicked schemes to pass.
Cease from anger, and forsake wrath;
Do not fret—it only causes harm.

For evildoers shall be cut off;
But those who wait on the Lord,
They shall inherit the earth."

Psalm 37:7-9
Patience causes us to be frustrated and angry which only pushes us far away from God. Rather we're encouraged to wait on God as He promises that we will inherit the earth and be blessed when we do. Rest in God and His timing and you'll have peace of mind.
"But those who wait on the Lord
Shall renew their strength;
They shall mount up with wings like eagles,
They shall run and not be weary,
They shall walk and not faint."

Isaiah 40:31
"Wait on the Lord;
Be of good courage,
And He shall strengthen your heart;
Wait, I say, on the Lord!"

Psalm 27:14
"eternal life to those who by patient continuance in doing good seek for glory, honor, and immortality;"

Romans 2:7
These are powerful patience bible verses. When we wait upon God He renews our strength when we feel weak. Our faith in God is renewed. No matter what we go through we will not get tired and weary for He alone will sustain us.
God also promises us eternal life when we're patient in doing good in His Kingdom. When we're good to those around us as moms, we will spend the rest of eternity with our Maker.
"Be still, and know that I am God;
I will be exalted among the nations,
I will be exalted in the earth!"

Psalm 46:10
When we patiently wait upon God, we are humbling ourselves before Him and giving Him His rightful place as the all-powerful and all-knowing God. He deserves to be exalted because He is the Savior, Redeemer, and Creator of the heavens and earth.
"Love suffers long and is kind; love does not envy; love does not parade itself, is not puffed up;"

1 Corinthians 13:4
"So then, my beloved brethren, let every man be swift to hear, slow to speak, slow to wrath; for the wrath of man does not produce the righteousness of God."

James 1:19-20
"And a servant of the Lord must not quarrel but be gentle to all, able to teach, patient, in humility correcting those who are in opposition, if God perhaps will grant them repentance, so that they may know the truth,"

2 Timothy 2:24-25
How can we love others? By being patient with them when they make mistakes and when they're still growing. When we're slow to get angry we're developing patience.  Forgiving people and lovingly correcting them shows that we're patient just like God is patient with us.
Bible verses about patience in hard times
We learn patience when we go through trials or we're waiting for a breakthrough. As believers, we have to wait upon the Lord while praying and putting our hope in God's promises. Hold on to God's principles as you're encouraged by these bible verses about patience in tough times.
"rejoicing in hope, patient in tribulation, continuing steadfastly in prayer;"

Romans 12:12
"For we were saved in this hope, but hope that is seen is not hope; for why does one still hope for what he sees? But if we hope for what we do not see, we eagerly wait for it with perseverance."

Romans 8:24-25
"strengthened with all might, according to His glorious power, for all patience and longsuffering with joy;"

Colossians 1:11
"For you have need of endurance, so that after you have done the will of God, you may receive the promise: For yet a little while, And He who is coming will come and will not tarry."

Hebrews 10:36-37
"I waited patiently for the Lord;
And He inclined to me,
And heard my cry."

Psalm 40:1
How to be patient with yourself
As a mom, it's so important to first learn to be patient with yourself. If you're an impatient person, you won't become patient overnight. But you'll need to take these tips and keep practicing them over and over again.
You can't give what you don't have. When you learn to be patient with yourself, you can be patient with others.
1. Learn from the patience of the farmer
"Therefore be patient, brethren, until the coming of the Lord. See how the farmer waits for the precious fruit of the earth, waiting patiently for it until it receives the early and latter rain. You also be patient. Establish your hearts, for the coming of the Lord is at hand."

James 5:7-8
We recently moved to a house with plenty of farming land. I've seen my husband learn the basics of farming.
When he planted all the vegetables we have now, we kept asking after a few months when we'd start enjoying the cucumbers, broccoli, beetroot, spinach, and all the other goodies from the garden.
But we had to wait. You put seeds on the ground then you wait for the crop as a farmer.
Being patient with yourself is knowing that the seeds you plant in your life, in your husband, kids, family, or in your community will produce fruit one day.
Most times we don't even see the impact and influence we have in those around us but trust me it's there.
2. Embrace the lessons in the wait
Understand that God has lessons for you while you wait. Things don't happen because you want them to, they happen in God's time.
"For My thoughts are not your thoughts,
Nor are your ways My ways," says the Lord.
For as the heavens are higher than the earth,
So are My ways higher than your ways,
And My thoughts than your thoughts."

Isaiah 55:8-9
God wants us to know that it's not about the destination but the journey. We need to enjoy what we have today while waiting patiently for what God has promised He will give us in His time.
Our character is molded when we're patient so that we're ready for the big things God has for us in life.
3. Gratitude helps you to be patient with yourself
I remember being frustrated that l wasn't growing as fast as l wanted as a new entrepreneur. The results, l saw in others l didn't see in myself and my online business.
But God started showing me how far I'd come. All the small and big wins and all the hard work that had paid off. I started becoming grateful and that has helped me become patient with myself.
Taking on a new role in business, at work, at church or even the role of a mom means learning and practicing new skills, growing in your personality, and adjusting in life. That takes weeks, months, and years. Once you have this understanding it helps you to be patient with yourself because you're grateful for how far you've come.
4. Decide to be patient
Decide to be patient when you wake up in the morning. Losing your patience causes you to lose your peace and you need to protect and hold on to the peace you have in God. Be intentional about how you live your life and how you react to the unknown that comes your way daily.
"Therefore, as the elect of God, holy and beloved, put on tender mercies, kindness, humility, meekness, longsuffering;"

Colossians 3:12
Don't be ruled by your emotions. Our feelings come and go and we can't trust them. We need to be ruled by God's word and His principles. Emotions can deceive us.
As Christians, we don't lose our cool and become impatient because we feel like it but rather, we learn to obey God's word and do what is right.
5. Learn to let go and let God
When you learn to let go and let God, you start to develop patience. Let go of the timings of when you're supposed to have accomplished what you want to or say to yourself "by now God should have answered my prayer".  Trust that God will make things happen in His time.
God wants us to learn to trust Him in the waiting and to develop and grow spiritually.
How to be more patient with kids
As a mom of littles below age 10, I would say patience has been one of the biggest challenges for me. Listen my kids are great, and I love them with all my heart but they're loud, carefree, energetic, and know just how to push my buttons.
I guess they're just being kids, but that logic sometimes escapes this mama's brain.
When sitting in the lounge or cooking in the kitchen, I usually send my 7-year-old daughter to fetch something from our bedroom or do some important tasks for me since l can't do everything at the same time. But l tell her "nicely" once, twice, three times and she doesn't even move.
By the 4th time that I'm telling her to just do what I'm telling her to, I've lost all patience, my voice has been raised, mom guilt has taken as l start thinking "What kind of Christian mom are you?". Then my daughter asks me, "Mama, why are you always angry?". Ah great! More mom guilt thank you very much.
So, l know all too well the importance of learning how to be more patient as a mom and developing this fruit of the Spirit.
1. Know your triggers for impatience
In my case, I've been learning that being tired is a definite trigger for being impatient. Because I know that, I'm trying to get as much rest as I can and my mood has improved.
Another trigger for me is waking up and not praying and spending time in God's word. I find that when I do these two things or even just one of them, I'm a calmer mom.
So, it's important to know our triggers so we can deal with them head-on.
2. Ask the God of patience
I came across this verse some time ago during my morning Bible study and I did a mental happy dance. I know God is the God of everything, but I didn't know of an actual verse that said He was the God of patience.
"Now may the God of patience and comfort grant you to be like-minded toward one another, according to Christ Jesus,"

Romans 15:5
There we have it- God is the God of patience! Because of that reason, we can go to Him in prayer and ask Him for help to become more patient moms.
3. Remember God's patience with you
"The Lord is gracious and full of compassion,
Slow to anger and great in mercy"

Psalm 145:8
God loves us so much, He gives us His grace and shows us compassion. Even though we are sinners and He hates sin, He is slow to anger and His mercy for us is abounding.
When I remember God's patience with me- I'm at a loss for words. I'm humbled! There are many times when I've disobeyed Him, yet when I confess my sins, He forgives me and wraps me in His tender unconditional love.  
It's when we remember God's patience with us that we know we are obliged to extend the same patience towards our children.
4. Being patient is a way of loving your kids
The greatest commandment is to love God and love others as we love ourselves. And 1 Corinthians 13 helps us understand in detail what is love in action. As Jesus is our role model, being patient helps us to love like Jesus.
Love is patient- it suffers long. It takes its time with people and tolerates people.
As a Christian mom, being patient means being able to operate from a place of love. It's accepting that our children will not react when we want them to or understand concepts when we think they should and being loving as we wait for them to have that desired behavior or reaction.
I believe that becoming a patient mom will help you to enjoy your roles as a mom.
5. Count to 10 out loud or in your head
"You must all be quick to listen, slow to speak, and slow to get angry."

James 1:9
The Bible tells us to be slow to speak and slow to get angry and say hurtful words. Counting to 10 out loud or in your head certainly helps here.
It gives you time to stop, breathe and think of what to say before you say it. When you're calm, usually you'll only say kind words.
6. Understand the perspective of others
"Let each of you look out not only for his own interests, but also for the interests of others."

Philippians 4:2
Take a moment to put yourself in your children's shoes. They are young and not at the same level of physical, emotional, and spiritual maturity that we're at yet, but they'll get there.
7.  Start the 30 Day Patience Scripture Writing Plan
If you want to go deeper in the Bible with the subject of Patience, would you join me in the 30 Day Patience Scripture Writing Plan? Download your copy, read and study a verse a day for 30 days and start the journey of developing patience.
Learning how to be more patient as a mom helps not only you but your children to become calm as well. It's a journey to become a patient person but one that we don't need to go on alone. The Holy Spirit is here, ready to help us become more loving and more long-suffering.
Prayer for patience
Heavenly Father, I come to you as the God of patience. This is an area where I need your grace and help to overcome. I lose my patience too often. Help me first to become patient with myself and trust your plans for my life.
I pray Lord that may you help me remember your patience towards me and extend that same patience to my children, husband, family, and all those around me. You're a miracle-working God. Transform me to be more like you, a calmer and more patient mom.
In Jesus' name, I pray. Amen.