We were made for connection and relationship with God and others. But sometimes we may feel distant from God which can leave us feeling empty, sad, lost, and lonely. We need to learn to connect with God again and enjoy the relationship He wants us to have with Him.
Can you be disconnected from God?
Have you ever been on a phone call with a friend, spouse, relative, or call center agent, and your line was disconnected? It could be because of a poor network connection or even the person on the other line is too angry to continue speaking to you.
No matter what the reason may be, being disconnected when you are trying to connect to someone can leave you feeling frustrated, angry, and sometimes even helpless.
While we can be disconnected from people easily but can we be disconnected from God? The answer is yes.
Sometimes you just cut God out of certain parts of your life where you feel He shouldn't be a part. It could be your job, relationship, finances, or parenting. Often you don't even realize you've cut Him off.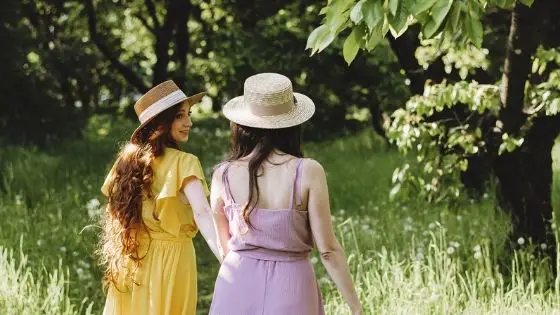 Why do we get disconnected from God?
We can go through seasons of not connecting with God. There are usually dry and frustrating times. These are a few reasons why we get disconnected from the Lord.
1. Unconfessed sin disconnects from God
When you're intentionally disobeying God's Word, ways, and principles, you can stay far away from Him, the church, and anything that has to do with God.
Being imprisoned by and not confessing sin is one of the key reasons why many believers lose their connection with God.
2. You don't know Him
When you don't know someone, of course, it's easy not to include them in your life. We teach our children not to entertain strangers because we don't know them.
When you don't know someone's true character and intentions for you it's easy to cut them off. Building a relationship with God takes time and the more we know Him, the deeper our connection with Him.
3. Trust issues
People let us down often and we can tend to have trust issues with people and God as well. When you have serious reservations about what someone says-whether they are truthful or not, it's easy to cut them out of your life.
In the same manner, like Eve in the Garden of Eden, the moment she doubted what God had said, she sinned and cut herself out of a perfect relationship with God.
When you don't believe God's Word, his manual and instruction, and its importance in your life then surely He can't have a say in any area of your life.
4.  Too much focus on problems
This one I know too well. There are times I've been so stressed about certain problems, I couldn't pray, go to church or participate in church activities.
I've had times when I was too consumed and worried about everything and cut God out of my life trying to figure things out by myself (and not getting any closer to a solution by the way).
Too much focus on your problems is one of the devil's ploys to steal our joy and stop us from experiencing God's perfect peace.
"The thief does not come except to steal, and to kill, and to destroy. I have come that they may have life, and that they may have it more abundantly."

John 10:10 (NKJV)
When you're consumed with trials you have no time to connect with God.
5. You doubt God's intentions and plans
Have you ever heard someone say 'If God really loved me, He wouldn't have let this happen to me?' Or is this something you have said yourself?  I surely have-more times than I would care to admit.
You can distance yourself from God because you feel He doesn't love you and He doesn't have your best interests at heart.
6. Pride disconnects you from God
The world we live in can convince us that we don't need God. When you have every solution available to meet your needs in this Information age, you wonder why you need God at all.
When you have Google, all the latest gadgets, a great career, the financial means to buy whatever you need, you can disconnect from God.
7. You're angry with God
Anger can disconnect us from the Lord. When God hasn't answered an important prayer or you've experienced pain and heartache, you can have deep resentment toward God and distance yourself from Him.
But here is the truth my friend. I believe God wants to truly connect with His children no matter where your relationship is with Him is- whether it's just starting, broken or you are skeptical of Him.
You don't think so? Hear it from His Word.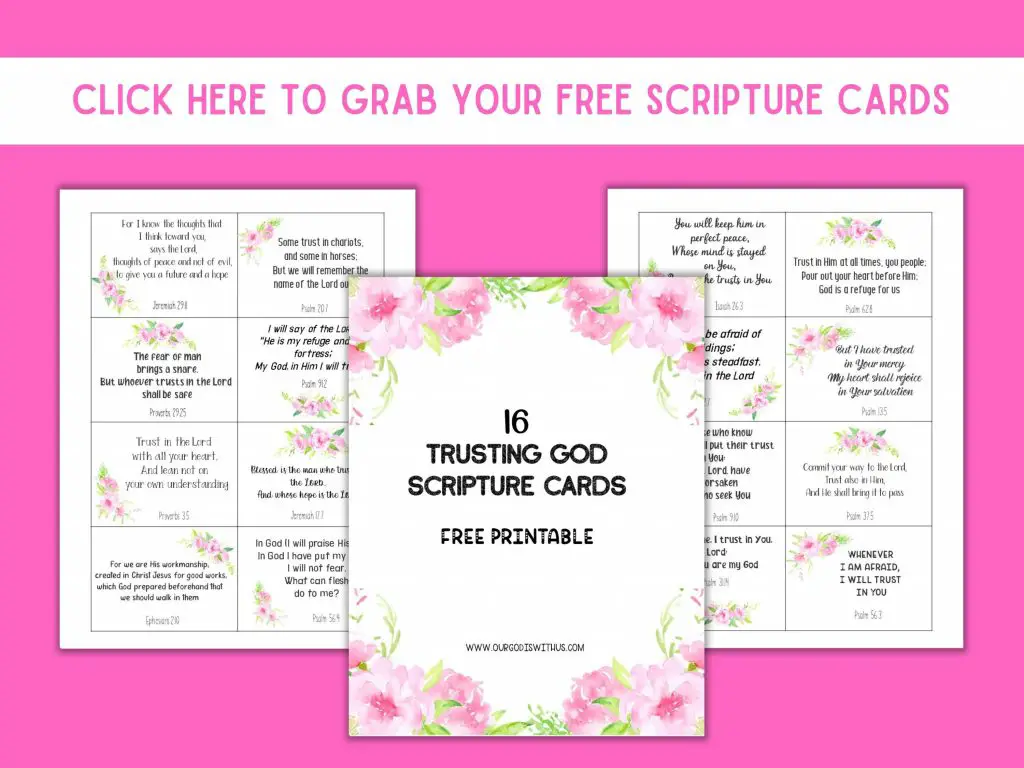 How to Connect with God
The great and amazing thing about being a Christian is the deep relationship we can build with God.  He is not a distant God who is only known by pastors, preachers, and priests. Rather He is available to us all.
Let's explore some wonderful ways you can connect with God today.
1. Believe that God's Word is true
One of the first and most important things we need to do to start connecting with God is to believe that His word is true. The Bible says God's word is from Him and it represents Him.
"For the word of God is living and powerful, and sharper than any two-edged sword, piercing even to the division of soul and spirit, and of joints and marrow, and is a discerner of the thoughts and intents of the heart."

Hebrews 4:12
"But He answered and said, "It is written, 'Man shall not live by bread alone, but by every word that proceeds from the mouth of God.'"

Matthew 4:4
"And the Word became flesh and dwelt among us, and we beheld His glory, the glory as of the only begotten of the Father, full of grace and truth."

John 1:14
The Bible is not just an ordinary book but a powerful one with words that are living and active. We can't live without God's word because it feeds us spiritually just like food nourishes our physical bodies.
Jesus Christ is the word of God so reading the Bible is hearing directly from Him. When we believe God's word is true, we can start the journey of connecting with Him.
2. Get to know God
One of the most powerful ways to develop a connection with God is by knowing Him.  The more you draw near to God, the more He draws near to you.
While He is a mighty, all-powerful, glorious, and all-knowing God, He wants us to know Him.
"And you will seek Me and find Me, when you seek Me with all your heart."

Jeremiah 29:13
When you seek God wholeheartedly by spending time with Him, getting to know Him, and talking to Him about your life, you will start to connect with Him.
"I love those who love me, and those who seek me diligently find me." 

Proverbs 8:17
To know God is to love Him, and the people you love you remain connected to. And you know what, God is so loving He wants to be close with you and involved in all aspects of your life- and I mean all!
A great way to get to know God is to memorize scriptures, meditate on His words and allow them to direct your thoughts and lead you daily.
As you get to know God more, you'll realize that you can trust Him and start to experience the deep love He has for you.
3. Connect with God through prayer
While it's imperative to know how to pray to God, it's equally important to know why we pray. Knowing the reasons for prayer will inspire you to start making prayer a habit.
"pray without ceasing."

1 Thessalonians 5:17
If you can talk, you can pray. It's that simple. Don't let God be a stranger. Talk with him anytime- while driving, shopping, exercising, washing dishes. He is always available. There is no 'bad time' to talk with God and it's one key way to start connecting with Him.
4. Confess your sins and repent
"If we confess our sins, He is faithful and just to forgive us our sins and to cleanse us from all unrighteousness."

1 John 1:9
No matter the sin or what people may tell you, God can forgive you of your sins, redeem you, cleanse you and give you a fresh start. He wants you to come to Him and confess those sins then repent and take steps to not repeat them.
God extends His amazing grace to us because He remembers that we're dust. He looks at the heart and wants genuine repentance from His children.
Just like the father received back the prodigal son in the Bible, God is waiting to receive you with open arms no matter how far gone you believe you are.
5. Lean on the Lord in tough times
Two of my favorite verses in the Bibles are found in Corinthians and Romans.
"Therefore we do not lose heart. Even though our outward man is perishing, yet the inward man is being renewed day by day. For our light affliction, which is but for a moment, is working for us a far more exceeding and eternal weight of glory, while we do not look at the things which are seen, but at the things which are not seen. For the things which are seen are temporary, but the things which are not seen are eternal."

2 Corinthians 4: 16-18
"And we know that all things work for good to those who love God, to those who are called according to His purpose"

Romans 8:28 
The Bible verses teach us that what we see today, all these problems, trials, and tough seasons, shall come to pass one day-they are not forever. All. Of. Them.
Whatever you're going through whether it's good, bad, or ugly, all of it is working together for a greater purpose and God uses it to make you better, stronger, and stay connected to Him.
In the tough times, lean on God, stay connected to Him and allow His word to strengthen you.
6. Connect with God through others
Sometimes you think you need a time out, away from your Christian family to process your problems. And there is a time for that. To seek God's truth, pray and reflect alone.
But most times when you are alone for a long time you are more at risk of having the devil make you doubt God and His promises. And if that is happening in your alone time, rather spend time with other Christians.
Spending time with like-minded believers will encourage and refresh you. You may even find someone who has gone through exactly what you are going through and they will help you overcome it.
We were made for a connection with God and people.
7. Know and believe that God is for you
"For I know the thoughts that I think towards you, says the Lord, thoughts of peace and not of evil, to give you a future and a hope."

Jeremiah 29:11
Don't let the devil deceive you. God is for you and He is on your side. More than that, His plans for you are amazing. Just. Trust. Him.
Even if you've gone through pain and heartache or you have unanswered prayers, learn to wait for God's timing and believe that as His child He has your best interests at heart. God loves you and is with you always.
8. You can do it all through Christ
"I can do all things through Christ who gives me strength."

Philippians 4:13
Paul here was talking about living a life of plenty or lack and he declares that he can live in any circumstance even a hard one with God's strength.
When you strive and work at your goals and dreams without a connection with God, you will be frustrated. But when you remain connected to God, He will strengthen you through all of life's situations.  
And even the famous Proverbs 31 woman, could do it all because she stayed connected to God.
I encourage you to remain in God always. He is waiting for you and me to connect with Him today. The great thing is God is available 24/7 for us. Let us not cut Him out of our lives.
Prayer to connect with God
Heavenly Father, thank you for your love and grace. Forgive me for cutting you out of my life specifically in my___ (specify the area you've been cutting God out of).
Help my unbelief today, O Lord. In any area where I'm doubting your intentions for my life, rather I commit to trust You even when life doesn't make sense. I choose to lean on you for strength in the good and bad times.
From this moment on, I want to seek your truth, know You, grow in prayer, and be led by Your word. I choose to connect with you daily because I know you care about all aspects of my life and You love me unconditionally.
 In Jesus' name I pray. Amen
When you put your trust in God and believe what He says in the Bible, you build a better connection with Him. Download the FREE Printable Trusting God Scripture Cards below.