We live in a world full of troubles and conflict and even in our lives, we go through storms and hard times. But God promises us and wants us to have His peace. So, how do we experience the peace of God? Through God's word, we will get the answers to this important question.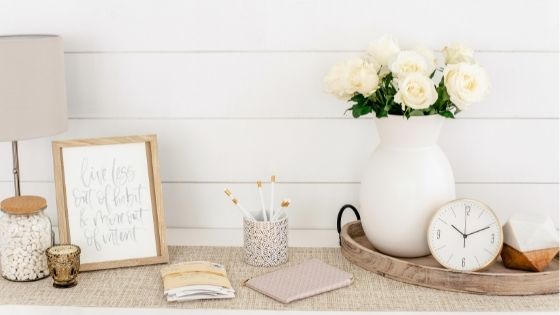 What is peace in the Bible?
The peace of God is the calmness, serenity, and tranquility which is supernatural and based on God's power and His word. God's peace is rooted in our faith in God and trust in Him. It's an extraordinary peace that is permanent, secure, and dependable.
"These things I have spoken to you, that in Me you may have peace. In the world you will have tribulation; but be of good cheer, I have overcome the world." (NKJV)

John 16:33
Peace in the Bible is experienced during storms and trials. Jesus never promised us a trouble-free life but He promised us His peace to help us during the hard seasons.
"for the kingdom of God is not eating and drinking, but righteousness and peace and joy in the Holy Spirit."

Romans 14:17
Alongside righteousness and the joy of the Lord, peace is found in the Kingdom of God which is a spiritual kingdom. It's when we invite God into our hearts, situations, and daily lives that we start to experience His peace.
Jesus is the Prince of Peace
Peace in the Bible is found in Jesus Christ. There's a peculiar story about Jesus and His disciples found in Mark 4:35-41. Jesus and His disciples were in a boat, coming from one of His teachings with the multitudes.
Suddenly there was a great storm and as would be considered 'normal' in this situation, the disciples started to panic. Where was Jesus? Turns out He was……sleeping! What?!
I'm not at all surprised at the disciples' reaction to Jesus.
"But He was in the stern, asleep on a pillow. And they awoke Him and said to Him, "Teacher, do You not care that we are perishing?"

Mark 4:38
Do those words sound familiar? I bet they do. Sometimes we think:
God, don't you care about my finances and the fact that I've been struggling to make ends meet for so long?
Lord, don't you care that this illness has been a burden for years?
Jesus, don't you care that my marriage is in shambles and I don't know if I can hold on any longer?
Lord, don't you care that I'm being ill-treated by my boss, in-law, or parent?
Turns out Jesus Christ did care. He cared for the disciples and He also cares for you, my friend. This was Jesus' response to the situation:
"Then He arose and rebuked the wind, and said to the sea, "Peace, be still!" And the wind ceased and there was a great calm. But He said to them, "Why are you so fearful? How is it that you have no faith?" "

Mark 4:39-40
Jesus could fall asleep in the storm because He has power over the storm! Just like He has power over the storms in your life. He wanted the disciples to have faith. They had to have faith in His power, in Him.
He commands peace in the middle of our storms because He is the Prince of peace. Jesus doesn't want us to panic when He's within us, rather He wants us to experience peace.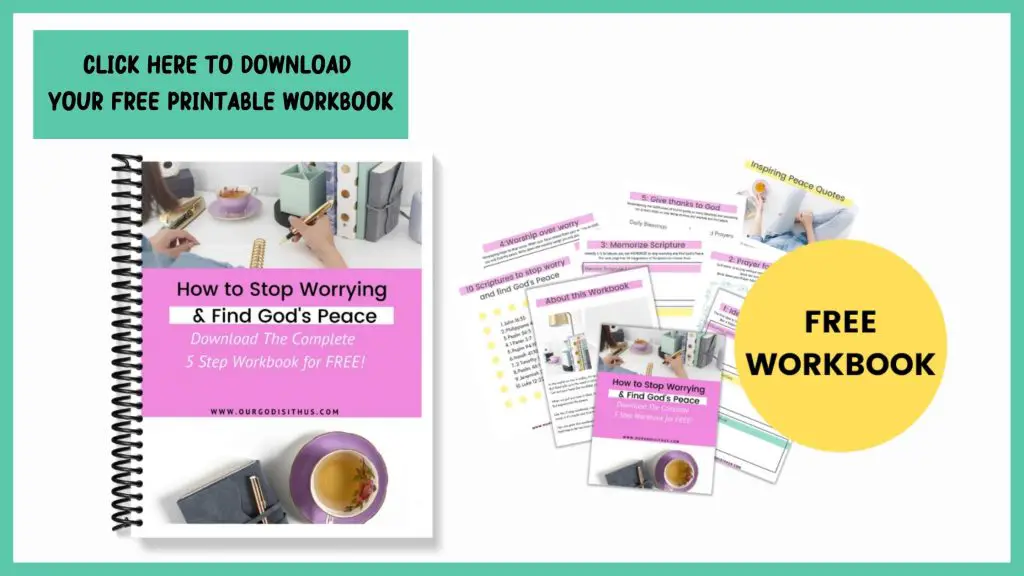 Scriptures on God's peace
The Bible is our daily manual and it promises us love, strength, and comfort found in God. The peace Bible verses below will encourage us and remind us of God's wonderful promise of a peaceful life in Him.
"But the fruit of the Spirit is love, joy, peace, longsuffering, kindness, goodness, faithfulness,"

Galatians 5:22
"The Lord will give strength to His people;
The Lord will bless His people with peace."

Psalm 29:11
"For to be carnally minded is death, but to be spiritually minded is life and peace."

Romans 8:6
Peace is one of the fruit of the Holy Spirit. That means when we sow in God's kingdom through taking steps to grow spiritually, we will reap peace.
God's peace becomes an outcome, reward, and blessing that we get as we draw closer to Him and build a relationship with Him as His children.
When we're led by the Holy Spirit in our words and actions we experience life and the peace of God.  
"Now may the Lord of peace Himself give you peace always in every way. The Lord be with you all."

2 Thessalonians 3:16
"Finally, brethren, farewell. Become complete. Be of good comfort, be of one mind, live in peace; and the God of love and peace will be with you."

2 Corinthians 13:11
"Now may the God of hope fill you with all joy and peace in believing, that you may abound in hope by the power of the Holy Spirit."

Romans 15:13
The source of peace is God Himself. After all, He is the God of peace, love, and hope. God will give us His peace when we ask it and when we live in peace with ourselves and others.
"And let the peace of God rule in your hearts, to which also you were called in one body; and be thankful."

Colossians 3:15
We need to let God's peace rule in our hearts, especially in hard times. His peace needs to anchor us and remind us of who we are and the power of God working in and through us.  
"I will both lie down in peace, and sleep;
For You alone, O Lord, make me dwell in safety."

Psalm 4:8
God's peace helps us to sleep with no disturbances because of the trust we have in Him. We feel safe when we know and believe that God is for us and within us.
How to experience the peace of God
How do we walk in God's peace daily? What can we do to experience the supernatural and extraordinary peace of God?
1. Pray for the peace of God
"Be anxious for nothing, but in everything by prayer and supplication, with thanksgiving, let your requests be made known to God; and the peace of God, which surpasses all understanding, will guard your hearts and minds through Christ Jesus."

Philippians 4:6-7
This is by far one of my favorite Bible verses. It's an open invitation to pray about everything.  Whether you think a problem is big or small it doesn't matter. There's no silly prayer to God.
Never let anyone make you feel like any situation is not 'worthy' of prayer. When we pray about everything, we become anxious for nothing. We walk in peace when we pray giving thanks to God for His many benefits and blessings to us as His children.
When we do pray about everything, the promise is clear: the peace of God- which passes all understanding will guard our hearts and minds in Christ Jesus. This is supernatural and miraculous peace.
It's inner peace and comfort even in the midst of life's storms and chaos. This is the peace we all long for. God wants us to ask Him for peace when we pray if we don't have it.
When we pray, it's a way of surrendering to God. It's acknowledging how big and powerful God is and our need and dependency on Him. We pray to connect with God and build a deeper relationship with Him.
"casting all your care upon Him, for He cares for you."

1 Peter 5:7
This Bible verse advises us not to cast some of our problems, cares, concerns, fears, and worries to God. We cast them all upon our Lord. Do you know why? Because He cares deeply for us.
The mistake that we tend to make as believers is we cast all our cares and burdens on our friends, husbands, and families first, instead of going to God first. People can't give us the same peace God will give us.
God openly invites us to pray to Him for peace, strength, and comfort and He promises to honor and answer our prayers.
2. Exercise faith and trust in God
"You will keep him in perfect peace,
Whose mind is stayed on You,
Because he trusts in You."

Isaiah 26:3
When we trust in God, He keeps us in His perfect peace. God's peace is not lacking in anything so it will complete us and make us whole.
The peace of God comes when our minds are fixed on Him, not our troubles. When the focus is on the Word of God and what God has done He will help us.
One of the ways we can focus on God is to give thanks to Him. When we remember all that God has done in our lives, we have faith that He will do it again. He is the God of yesterday, today, and forever and He is faithful.
In His Word, God has given us every reason to trust in Him. Every promise He has given to His children, He has fulfilled. We can walk in peace when we trust in God.
3. Accept God's peace
Jesus Christ was a peaceful man and He gives us His peace.  Just before He died, when He was leaving His disciples, He left them and us with His peace.  
If someone gives you something, all you need to do is accept it and be grateful. His peace is not like the one that's in this world. It's not dependent on physical possessions or circumstances.
"Peace I leave with you, My peace I give to you; not as the world gives do I give to you. Let not your heart be troubled, neither let it be afraid. "

John 14:27
When Jesus was being led to His death, He was so peaceful. He knew He was about to be betrayed and experience immense pain on the cross yet He was at peace.
In Luke 22:49-51, when Peter cut off the ear of one of the people who had come to arrest Him, Jesus went on to heal him.
Jesus was not a man of war but peace. We can learn a lot by following His life and reactions to different situations He faced. The disciples tested Him and doubted Him yet He corrected them with patience and love.
The peace Jesus Christ gives is one that's dependent on a position. When we abide in Him, we experience His peace.
Jesus encourages us to not let the problems of this world trouble us or make us afraid because His presence will always be with us.
The reason why we struggle to experience the gift of peace we've been given is that we have a real enemy called the devil.
"The thief does not come except to steal, and to kill, and to destroy. I have come that they may have life, and that they may have it more abundantly."

John 10:10
The devil wants to steal our peace. That's why when we decide to embrace God's peace, different people will fight with us, hurt us and offend us. Then we lose God's peace.
You need to learn to forgive others and live in harmony with people that have different personalities and attitudes than yours so that you can keep the peace of God you've been given.
4. Choose peaceful thoughts
"Finally, brethren, whatever things are true, whatever things are noble, whatever things are just, whatever things are pure, whatever things are lovely, whatever things are of good report, if there is any virtue and if there is anything praiseworthy—meditate on these things. 

The things which you learned and received and heard and saw in me, these do, and the God of peace will be with you."

Philippians 4:8-9
To walk in God's peace, we need to choose not to dwell on our worries and anxieties. But choose to focus on:
The truth which is God's word, principles and promises.
Good, righteous, beautiful, excellent, exemplary, worthy, upright thoughts.
Pure thoughts that are pleasing to God who is Holy
When we act on these thoughts, the peace of God will be with us. That's God's promise to us.
5. Eat God's word and experience God's peace
"But He answered and said, "It is written, 'Man shall not live by bread alone, but by every word that proceeds from the mouth of God."

Matthew 4:4
When Jesus was being tempted, He said these powerful words to the devil. Worry and meditating on our problems is a temptation to stop trusting in God and His word.
We need to understand the importance of the word of God as His children. The problem we have is that there are so many time-wasting activities in our culture that pull us away from the Bible which is our source and sustains us.
The truth is the more we study God's word and get to know Him and His character, is the more we will experience His peace.
A great idea is to memorize at least one Bible verse about the peace of God and have it on hand when the fears and worries of life overwhelm you.
Prayer for peace
Lord, thank you that I can walk in the peace that you give me. The peace that surpasses all understanding. Help me grow in faith and trust in You in every storm I'm facing today.
I accept and receive the peace of Jesus Christ today and allow it to rule my heart. May I grow daily to feed my mind with God's word so I can be more calm and peaceful. Help me Lord to trust in You and believe in your word, your promises, and your power.
In Jesus' name, I pray. Amen
If you want to walk in God's peace and develop an action plan to help you, I've got the perfect resource for you. Download the FREE workbook below to help you develop the steps on "How to stop worrying and find God's Peace."