It seems so easy and normal to criticize yourself as a mom. But what's common and easy is not always right. Self-criticism is very negative, discouraging, and can be destructive. Moreover, God is not pleased with our self-critical thinking. We need to learn how to overcome self-criticism and live our lives fully, honoring God.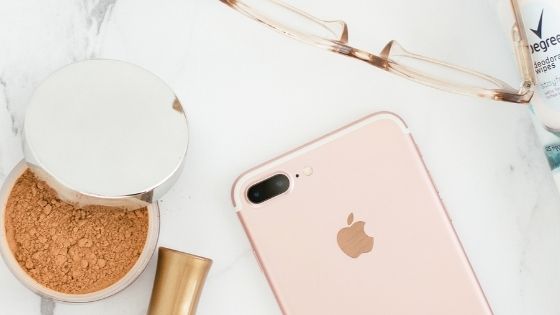 What is self-criticism?
Self-criticism is evaluating and judging yourself harshly and thinking you have to be perfect and never make mistakes. It's the negative inner voice that over-emphasizes your weaknesses.
As a self-critical person, you severely judge yourself, your abilities, and your actions. It means you hardly ever giving yourself grace.
Criticizing yourself can tend to be discouraging and destructive. You will tend to look down upon yourself and your strengths and achievements which negatively affects your confidence.
Being self-critical means, you've set the bar impossibly high that you can never reach it, let alone the people around you.
Self-criticism examples
What are some of the things that a self-critical person thinks? It's mostly inner dialogue that others can't see but it does reflect in your behavior. These are a few examples of self-criticism:
"I'm a bad mom"
"I'm not enough"
"It's all my fault"
"I can't do it "
"Nobody loves me"
"I need to do it perfectly"
"I'm so stupid"
"Someone else could do this job better than me"
"I'm such a loser"
"I'll never forgive myself for that"
"I'm ugly"
"My stomach is so big, it'll never go away"
"I'm not smart like other moms"
Can you see how these statements can bring you down? They're filled with such negative emotions. Sometimes we can say some of these statements thinking we're being humble Christians but the truth is we're not.
Observe how Jesus Christ and the great Apostles spoke about themselves. They were humble but not self-critical.
How do you identify self-criticism?
How would you know if you're a self-critical person?  The self-criticism examples already gave us a hint of how you can identify self-criticism. The actions and behavior of a person who criticizes themselves are:
You constantly doubt yourself and your abilities.
If something goes wrong or not according to plan, you usually blame yourself.
You use extreme general language not specific to an incident. You often use words like never and always.
It's difficult for you to say good things about yourself.
You can't accept compliments and usually downplay the compliments you get and don't even believe them.
You tend to avoid making mistakes so you don't take risks.
Most times you'll compare yourself, your body, your achievements, your personality to others and they always come out better than you.
You have a tough time being satisfied with your achievements because you've set the bar very high.
You focus more on past mistakes, not the lessons you can take out from them.
When it comes to other people, you struggle to forgive their mistakes. That's because you can't forgive yourself for your own mistakes.
I can relate to most of these. I remember being in University and getting 95% in an Accounting test and thinking to myself "Why didn't I get 100%? Which questions did I get wrong and why?" I would agree with my friends that this kind of thinking is pretty ridiculous. Okay, it's VERY ridiculous.
I've been my own worst critic and I can be hard on myself. But thank God, as I've grown spiritually, I've learned to stop self-criticism.
What are the causes of self-criticism?
To overcome self-criticism, we need to know its roots. This will help us to be able to deal with it from the source and turn a new leaf in our thinking and behavior. The causes of self-criticism are:
Growing up with strict or controlling parents who (potentially unknowingly) valued and emphasized excellent performance in return for affection.
Having a perfectionist personality.
Fear of failure can make you become too hard on yourself.
Being frequently criticized by loved ones and those in authority such as a manager at work.
Letting past experiences and mistakes define who you are.
Going through a traumatic experience can lead you to think very negatively about yourself.
Regardless of the root, I'm here to let you know there is a better way to live your life. Criticizing yourself will never help you achieve anything in life. It will only make you go backward and stop progressing in every area of your life. You can be set free from always criticizing yourself.
How to finally overcome self-criticism
We often don't deal with self-criticism because most times, there are inner thoughts that no one can see. But they affect our actions, behavior, and how we feel. So, with the power and guidance of God's word, let's understand how we can stop self-criticism because it's quite a harmful habit.
1. Stop self-criticism with Prayer
"And do not be conformed to this world, but be transformed by the renewing of your mind, that you may prove what is that good and acceptable and perfect will of God."

Romans 12:2
Pray and ask God to see yourself the way God sees You. Ask God to help you renew your mind daily. It's a process and journey you need to work through.
Bad habits are never easy to break but with God all things are possible. Commit to the process of being set free from self-criticism and the Holy Spirit, our Helper will be there to help you every step of the way.
The truth is God knows we make mistakes and He forgives us for past, present, and future mistakes. The evidence of that forgiveness is the Cross where Jesus died. All our mistakes are nailed on that Cross.
We've been given a new identity in Christ. We are chosen, loved, and are being transformed daily.  Believe it and live it, my friend.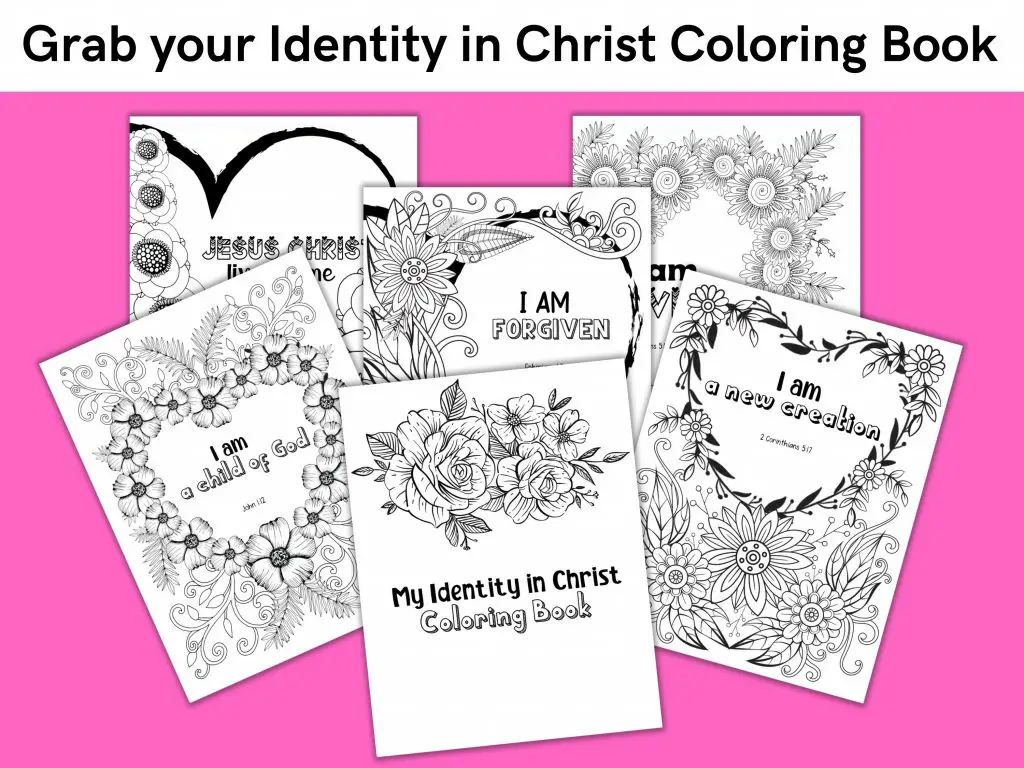 2. Replace the self-critical thoughts with God's word
One of my best tips for changing an area of your life is to have 1 verse to fight the negative thoughts and lies from the devil. The Word of God is important and so powerful that it will surely help you to stop criticizing yourself. 
Bible verses to ovecome self-criticism:
Allow God's word to renew your mind and accept yourself starting with these powerful scriptures.
1. Bible verses to stop criticizing your body
"I will praise You, for I am fearfully and wonderfully made;
Marvelous are Your works,
And that my soul knows very well."

Psalm 139:14
"For we are His workmanship, created in Christ Jesus for good works, which God prepared beforehand that we should walk in them."

Ephesians 2:10
2. Bible verses to stop criticizing your worth and ability
"I can do all things through Christ who strengthens me."

Philippians 4:13
" For God has not given us a spirit of fear, but of power and of love and of a sound mind."

2 Timothy 1:7
3. Bible verses to overcome the negative self-talk
" Let no corrupt word proceed out of your mouth, but what is good for necessary edification, that it may impart grace to the hearers."

Ephesians 4:29
"casting down arguments and every high thing that exalts itself against the knowledge of God, bringing every thought into captivity to the obedience of Christ,"

2 Corinthians 10:5
4. Bible verses to stop criticizing yourself about your past
"Therefore, if anyone is in Christ, he is a new creation; old things have passed away; behold, all things have become new"

2 Corinthians 5:17
"There is therefore now no condemnation to those who are in Christ Jesus, who do not walk according to the flesh, but according to the Spirit."

Romans 8:1
You don't need to memorize all the verses at the same time. Pick one that you can start with. Write it down, put it on your car dashboard or mirror and start replacing self-criticism with God's truth.
3. Overcome self-criticism by changing your focus
Make a list of your strengths, natural gifts, and talents. If you can't do it, I get it. Sometimes if you're overcritical of yourself this list may even be hard to make.
In that case, I urge you to reach out to people who love you, people who've known you for a long time, people you know in different settings- church, work, childhood friends, and family and ask them what they admire in you. What your natural gifts and talents are and what your strengths are.
I did this a few years ago and it was so eye-opening. The amazing thing is you start to see themes from different people saying the same thing about you and then you know it's real.
Focusing on your strengths and developing your gifts and talents will help you view yourself in a positive light and overcome self-criticism.
When it comes to that mirror obsession, I say acknowledge that you're not perfect and focus again on your strengths. I may still have that bulging stomach from having a baby but every time I look in the mirror, I focus on my dashing smile and beautiful eyes.
4. Journaling helps you overcome self-criticism
It's so important to step back and take stock of what's going on in your mind and heart. What are the words you're saying to yourself about yourself? Are they true?
Journal the negative self-talk and you'll start to see a pattern. Seeing it on paper will make it more real to you and show you the impact of those words on your mood and behavior. Ask yourself what is the evidence of the negative thoughts you have.
Are you always a bad mother? Nope, I bet you aren't. But maybe this week you're stressed and shouted at your kids more than usual. Doesn't make you a bad mom all-round. So stop criticizing yourself about it.  A few incidences don't define your whole personality.
Journaling will help you be less externally focused and dig deep down to separate lies from truth. It will help you make a plan of action to tackle self-criticism head-on.
5. Seeking joy helps you stop criticizing yourself
Doing the things that warm your heart, bring a smile to your face, leave you refreshed and energized will help you take the focus away from the negative thoughts that may be clouding your mind.
Take time off. Switch off your phone. Take a break from social media.  Seeking joy even for a few minutes a day or a few hours if you can help you relax, take care of yourself (soul, mind, body, spirit), and stop criticizing yourself.
Self-care will help you to break away from obsessively comparing yourself with other moms out there. Slow down and focus on yourself and what you need.
Seeking joy doesn't always have to cost you money. It doesn't have to be complicated. Sometimes seeking joy is free and simple.
6. Would you say that to your friend?
If you can't say it your friend, then don't say it to yourself. This is so helpful for me. As a mom, it's so easy to be a great cheerleader to your friends, children, husband, sisters and yet not be able to do that for yourself.
It's so important to remember that if you can never tell your friend something negative like "You're fat", "You're stupid", ''You're a bad mom" then you should never, ever say this to yourself.
Be kind to yourself and give yourself grace. The greatest commandment is found in Matthew 22:
"Jesus said to him, "You shall love the Lord your God with all your heart, with all your soul, and with all your mind.' This is the first and great commandment. And the second is like it: 'You shall love your neighbor as yourself."

Matthew 22:37-39
We need to love others as much as we love ourselves. Criticizing yourself is not loving yourself so you must refrain from doing it.
7. Be a proud work-in-progress mom and overcome self-criticism
One of the causes of self-criticism is being a perfectionist. But from one recovering perfectionist to another, I can tell you today that no one can relate to a perfect person. Trying to be perfect all the time is just exhausting.
We are all a work in progress. That's why the Bible says we're working out our salvation. The Holy Spirit is here to guide us and remind us of God's word so we can become better people. Knowing that you are a work-in-progress and so is everyone else will help you forgive yourself and others.
As moms, we don't have it all figured out. We're learning daily how to be better women, friends, parents, wives, and Christians. Be a proud work-in-progress mama. Enjoy the journey because you only have one life to live, my friend.
Prayer to overcome self-criticism
Lord I thank you that I'm fearfully and wonderfully made in Your image. Thank you for loving me just as I am. Thank you that in You I am a new creation who is no longer condemned. Help me see myself the way You see me. Help me to stop criticizing myself. Renew my mind with the truth of your Word.
In Jesus name I pray.