Are you tired of being a "Sunday Christian?" You know, the one who goes to church on Sunday but by Thursday you're so overwhelmed with the busyness of everyday life that you feel disconnected from God? Then you need to understand how to grow spiritually and the steps you need to take to be close to God every day, not just on Sundays.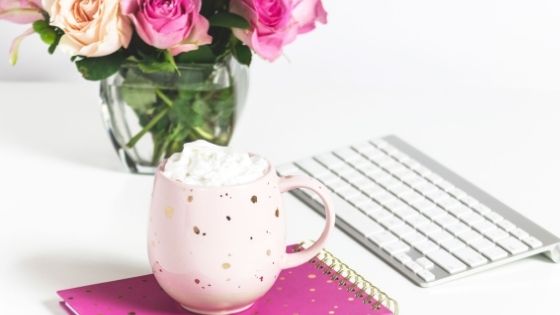 What's the meaning of spiritual growth?
 Before we can understand how to grow spiritually, we must first know what is spiritual growth.
Biblical spiritual growth is the process of growing closer to God by increasing our knowledge about Him. When we learn more about God's character, His teachings, His ways, His standards, and what He expects from us, we will grow closer to Him.
"but grow in the grace and knowledge of our Lord and Savior Jesus Christ. To Him be the glory both now and forever. Amen."

2 Peter 2:18
The important thing to remember as well is that God wants us to grow spiritually. He expects all Christians to grow in their faith. The same way we desire our kids to grow is the same way God desires for us to grow.
These wonderful Bible verses about spiritual growth will help us understand the benefits and importance of spiritual growth.
How do you achieve spiritual growth
You'll achieve spiritual growth when you change your mindset about the church. The reality is you will not grow if your spirit is only fed on Sunday and if you only open your Bible when the Pastor says to do so.
God is not only found in the church. His presence is everywhere. He cares about all aspects of your life, not just your church attendance and participation.
He is interested in your relationships, your work, your home, your friendships, and your to-do list. All these are opportunities to invite God into your day.
You'll grow close with your husband when you speak to him daily. When you know the details of his life and he does yours. What more with God, the Creator of heaven and earth? It's the daily connection with God that will help us achieve spiritual growth.
"You discern my going out and my lying down; you are familiar with all my ways"

Psalm 139:3
"His eyes are on the ways of mortals; he sees their every step"

Job 34:21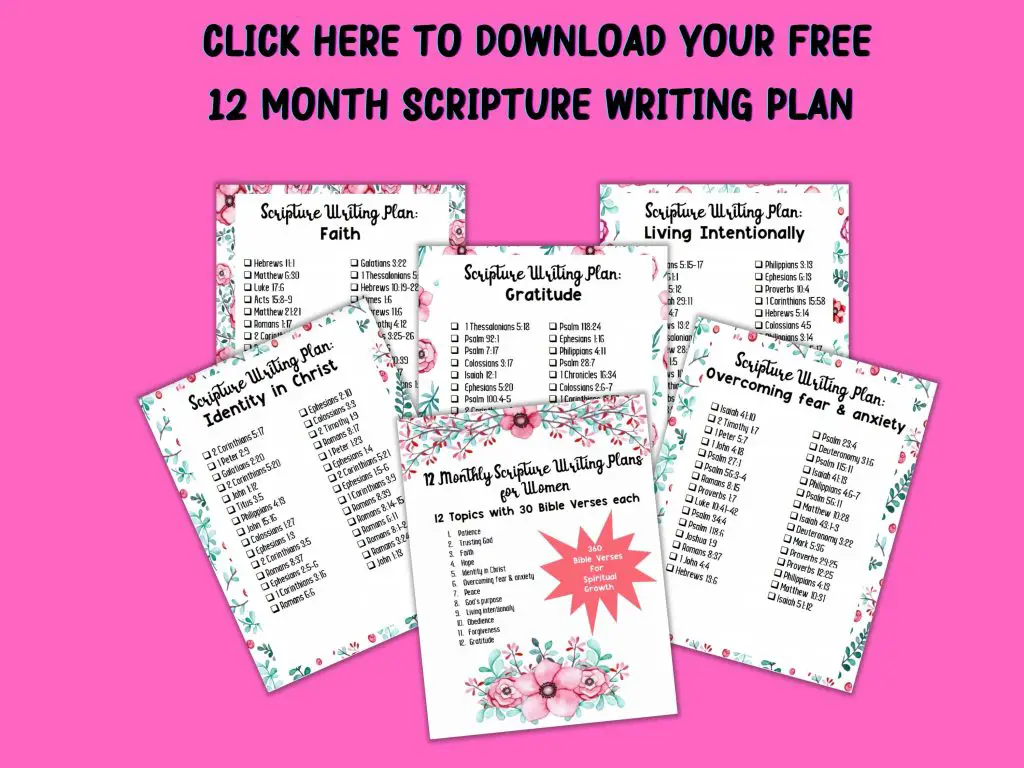 How to Grow Spiritually in 8 Effective Steps
Growing spiritually leads to a victorious and blessed Christian life. That's a life we all desire as believers. The good news is God wants us to grow closer to Him. He wants to be known by us. These steps to spiritual growth will help us begin the journey to a deeper connection with our Father.
1. Desire spiritual growth
The first step to achieving spiritual growth is to have the desire to grow. God will never force you to do something you don't want to do. You must come to him with an open and willing heart to learn from Him.
Being with other Christians at church and other mid-week services is great. Everyone likes to be with people they share common beliefs with.
Conversations just flow when you feel connected. But the key to spiritual growth is to have the desire to connect with God by yourself. 
"As the deer pants for the water brooks,
So pants my soul for You, O God.
My soul thirsts for God, for the living God.
When shall I come and appear before God?"

Psalm 42:1-2
2. Prayer is a key to spiritual growth
It's important that we ask God to help us grow. While we can take some steps to grow spiritually, it's ultimately the Holy Spirit who'll work in our hearts to desire more of God and grow close to Him.
We can even ask God for the desire to connect with Him daily.
"for it is God who works in you both to will and to do for His good pleasure."

Philippians 2:13
You can ask God to help you grow spiritually through prayer.
I love prayer so much! That's because there was a time I used to feel like I couldn't pray. But now, I can confidently pray even in church and at family gatherings where my family randomly asks me to pray when no one else wants to.
The reason I love praying is because I've gained so much freedom in prayer. I used to believe so many myths about prayer and have discovered the truth. I used to think praying had to be done at certain times, in a certain way, and with big fancy words. But the Bible says to simply "pray without ceasing" in  1 Thessalonians 5:17 and I cling to this verse.
God is looking for honest people who will come to Him in prayer about the little things and big things in their life. Prayer is a conversation with God that can happen anytime and anywhere. Learning that gave me much-needed confidence and freedom in prayer.
Psalm 145:18 (NKJV) "The Lord is near to all who call upon Him, to all who call upon Him in truth."
Prayer is a powerful key to spiritual growth because it teaches you to rely on God and not on yourself. After all, God is all-powerful and all-knowing.
Talking to God daily will result in you growing closer to God and having a deeper relationship with Him.
3. Create the church atmosphere at home
Here's the secret I've learned.
In church:
We praise and worship God
We pray
We invite God's presence
We thank God for what He's doing through testimonies
We read the word of God in the Bible when the Pastor is preaching
And guess what-God shows up! And we have the great moments and feelings of being close with Him and feeling His presence at church.
The key to spiritual growth is to learn to create the same church environment at home.
How to have church at home
Sing worship songs. I love music so I've learned at home to find a quiet moment (usually early mornings before everyone wakes up), put on my headphones to listen to my favorite worship songs on my phone, and get into the presence of God.
When you start worshipping before you know it that can lead to prayer and praising God.
Journal and take time to write what you're thankful for. Keeping a gratitude journal helps you start to get a record of all the things God has done in your life. In tough times, reading your gratitude journal will help you remember God's faithfulness.
Regular daily quiet times. It's so important to take time to meet with God by yourself and study His word. He will reveal Himself to you as you read His word and you'll build a deeper relationship with Him. 
4. Grow spiritually by studying the Bible at home
If you wait to read your Bible when the preacher tells you to open it at church, you will never grow spiritually. It's that simple I'm afraid. I know because I was that girl who only opened their Bible at church and wondering why I didn't have a close relationship with God.
When I started studying the Bible by myself, I started having lots of questions! Perfectly normal. Usually, I would take those questions to the Pastor at our church.
When you study God's word, you start to have a hunger for it and you want more of it.  Hunger for God's word is an important step to spiritual growth.
To begin studying the Bible effectively at home, I suggest picking a simple method such as the SOAP Bible study method and practice it daily. That way you will grow more consistent and gain momentum in your faith.
5. Find resources to keep hearing God's word
An effective step to growing spiritually is hearing and reading God's word beyond the Bible. This helps you gain an understanding of certain topics and you can listen to other people's experiences and testimonies which will encourage you.
When you're going to work, use that commute time to listen to a podcast or sermon. Even when washing dishes or folding the laundry, listen to a podcast or the audible Bible.
We are so privileged to be part of a generation where there are so many ways to access information. Let's use this opportunity to help us know more about God's word.
At night, read Christian books or devotionals. When you keep hearing and reading God's word through different resources, it helps you grow your faith beyond the Sunday church service.
What is one way you could incorporate listening to God's word as you do daily tasks?
6. Make time for God every day
Church has a scheduled time and a routine. We need the same at home to experience spiritual growth. Have a set time to meet with God daily to study His word, pray or worship Him.
It could be early in the morning or when the baby is napping or the kids are having quiet time. But having an "appointment" with God helps you gain consistency and make time with God a habit.
If you're in a super busy season I would encourage you to dedicate 5-10 minutes here and there throughout the day to pray, worship, or read the Word.
Don't wait for a 'perfect time' when the house is quiet or you have a special notebook and pen. Sometimes busy seasons don't allow that.
Remember, spiritual growth is about progress and not perfection.
7. Attend a mid-week Bible study or Prayer meeting
Meeting with others during the week is an effective step to take when you want to grow spiritually. Praying with others will encourage and strengthen your faith.
In weekly Bible studies, you can even find others struggling in the same areas you are and get tips to overcome the challenge.
It can even help to ask questions that you have from your quiet time and get the leaders in the church to help you with answers.
8. Discipling encourages spiritual growth
The great commission Jesus left us is this:       
 "Go therefore and make disciples of all the nations, baptizing them in the name of the Father and of the Son and of the Holy Spirit, teaching them to observe all things that I have commanded you; and lo, I am with you always, even to the end of the age. Amen."

Matthew 28:19-20
In University, I had the privilege of discipling 4 students younger than me. It helped me to grow in reading and studying God's Word as I had to answer a lot of questions from the group.
As a church leader, I've been in a position of sharing teachings and preaching in the Sunday Service and weekly Bible Study group.
My Pastor always says as a leader you have a lot of "secret disciples" who watch you and follow what you do and say without you even knowing.
Even as a mom, I believe our children are our disciples. The questions my curious 6-year-old daughter asks always make me dig deeper into the Bible for answers. It helps both of us grow spiritually.
There will never be a time when you have all the right answers to start discipling others. That's why we have to keep relying on God to help us as we teach others His Word.
Prayer for Spiritual growth
Lord, I thank you for my life and all that you have done for me and continue to do. You are my Savior, Helper, Friend, and Redeemer. Thank you that your presence is always with me.
I want to grow spiritually and become close to you. Continue to increase the desire in my heart to build a close relationship to you.
Help me to commit daily to taking steps to grow spiritually and keep connecting with you. I love you, Lord.
In Jesus' name, I pray. Amen.
Free 12-Month Bible Reading Plan
If you need a done-for-you plan to get closer to God and grow spiritually, I have the perfect resource for you. And it's absolutely FREE.
This 12-month Bible reading Plan comes with 12 topics and 30 scriptures per topic. That's more than 360 scriptures to read and study all year long. Download your copy, today!