As God's children, we know that He loves us. He sent His only Son Jesus Christ to die for us as proof of his love and even until today He continues to show us His love. But how do we love God? It's important we know and practice loving God and returning the affection He shows us.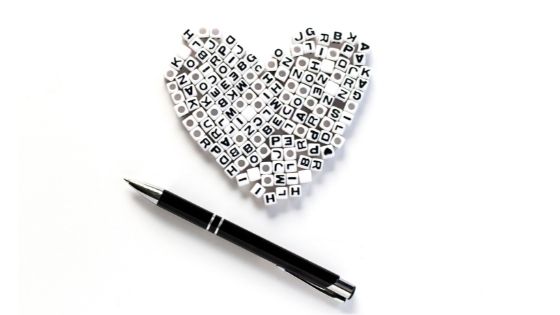 Loving God scriptures
Our foundation for loving God starts from knowing what the Bible says. God is so faithful; He even helps us know how much He loves us and how we can love Him back. So, what does the Bible say about loving God?
In Matthew 22, the religious leaders (Pharisees and Sadducees) were with Jesus asking Him a lot of questions about their faith. About day-to-day living. They had questions about the relevance and superiority of the law of Moses which they practiced.
Then there wanted to know which of the 613 laws they had to practice and obey was the most important.  It was a test question.
Jesus, without hesitation, went straight to the answer:
"Jesus said to him, "'You shall love the Lord your God with all your heart, with all your soul, and with all your mind.' This is the first and great commandment. And the second is like it: 'You shall love your neighbor as yourself.' On these two commandments hang all the Law and the Prophets."

Matthew 22:37-40 (NKJV)
What an awesome answer Jesus Christ gave!
Even the 10 commandments we know from Exodus 20:1-17 hang on these 2 commandments. When you love God, you don't take His name in vain and you don't serve other gods. And when you love others, you will not steal from them or bear false witness against them among other things.
When you love the Lord your God with all your heart, soul, mind, and strength you honor the most important commandment Jesus gave us.
"We love Him because He first loved us."

1 John 4:19
If you've ever wondered "why should we love God?" this scripture provides part of that answer. It's simply because He loved us first. God made the first move, He led the way, He showed us how to love. We are made for connection and love.
We also love God because He is our Creator, hope, strength, salvation, savior, Father, friend, and more. He is everything to us.
"Beloved, let us love one another, for love is of God; and everyone who loves is born of God and knows God. He who does not love does not know God, for God is love."

1 John 4:7-8
God is the author of love. He is our example. Knowing God is loving Him and loving others.  Being God's child means we live guided by the power of His love for us.
"No one can serve two masters; for either he will hate the one and love the other, or else he will be loyal to the one and despise the other. You cannot serve God and mammon."

Matthew 6:24
The Bible says here that loving God is about putting Him first. Most times we dedicate our mind, soul, strength, and mind to mammoth- acquiring wealth and the influence of material possessions. But we're warned by God's word that focusing our lives on the acquiring of money will not help us.
While we need money and should work for it, it should not become our master. God is ultimately our master and we are His humble servants.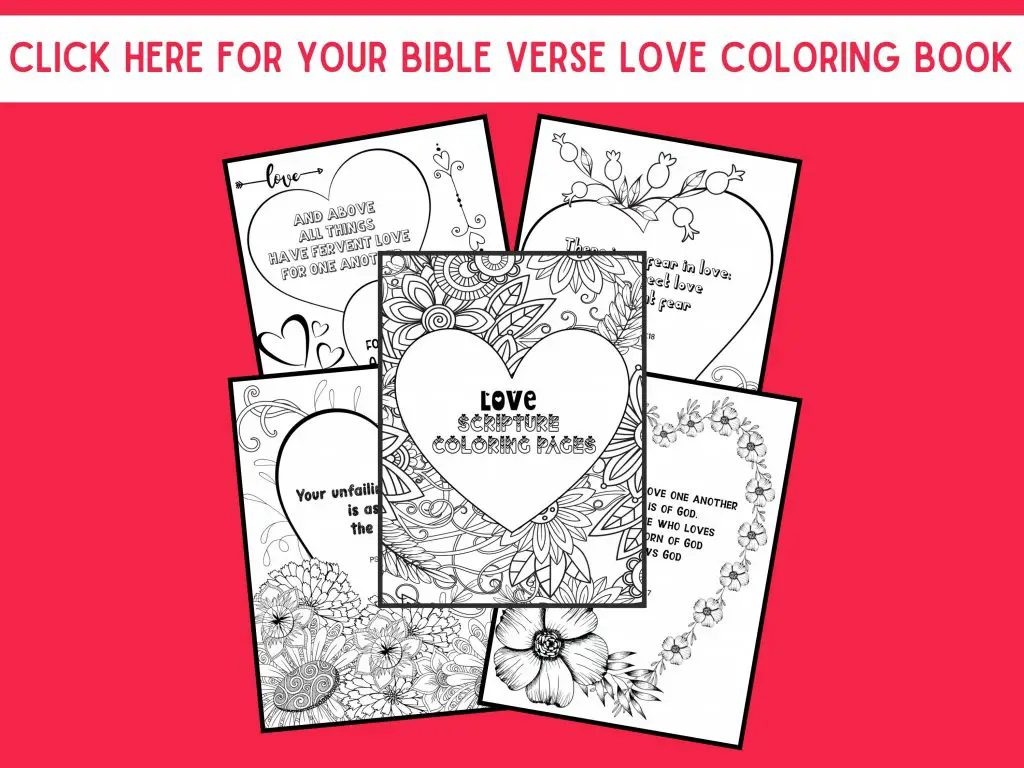 How to love God
With so many people around us and so many things like work, social media, family demanding our time and attention how can we love God daily? The truth is we can't do it with our strength. We need the help of the Holy Spirit to help us daily to show us how to love God.
1. Loving God is about seeking Him first first
"I love those who love me,
And those who seek me diligently will find me."

Proverbs 8:17
What does it mean to love God? It's seeking Him first early in the morning when you wake up. Even if it's just to thank Him for the night and a brand-new day.
When you have a problem or challenge don't call your mom, best friend, or husband, call on God first and let Him help you.
Loving God is about prioritizing Him- His will, words, direction, strength, and friendship.
I've found that at times after praying for a situation I no longer feel the need to tell people about it because I've told God about it first and He has already given me peace about it.
When we seek God, we will find Him, as His word has promised us:
"And you will seek Me and find Me, when you search for Me with all your heart."

Jeremiah 29:13
2. Give God your heart
God desires that we give our hearts to Him. Our hearts consist of our emotions, character, affection, and personality. We need to give our hearts to God so He can cleanse us, mold us and make us like Him.
The great thing is, once we love God first and He has our hearts, He will teach us how to love others better. Because God is the author of love itself. We can give our hearts to God without hesitation because He gives us unconditional love- He loves us no matter what.
"My son, give me your heart,
And let your eyes observe my ways."

Proverbs 23:26
3. Faith shows you love God
Loving God is having faith in Him. Genuine faith. It's having faith in Jesus Christ. Strong and everlasting faith. Loving someone means you believe what they say and what they promise you.
When you have faith even when you go through trials and tests, you'll still come out the other side victorious. Faith is believing all of God's promises and the power of Jesus Christ.
"But without faith, it is impossible to please Him, for he who comes to God must believe that He is, and that He is a rewarder of those who diligently seek Him."

Hebrews 11:6
"For all the promises of God in Him are Yes, and in Him Amen, to the glory of God through us."

2 Corinthians 1:20
4. Trusting God shows you love Him
As children of God, we'll endure trials, tests, and temptations in this world. But God is also faithful as He always provides a way for us to escape temptation and strength for the trials and tests.
And once we overcome, God will reward us with the crown of life in Heaven. What a great promise. Knowing that our endurance in this world isn't in vain. It has a purpose. It has a reward.
When you love God, you trust Him to help you overcome what you'll go through in this life and reward you in the end.
"Blessed is the man who endures temptation; for when he has been approved, he will receive the crown of life which the Lord has promised to those who love Him."

James 1:12
5. When you love God, you know Him
Imagine that feeling when you start dating someone. You want to know everything about them. Their family, friends, likes, and dislikes. You go through their social media profile and dig as much as you can about them (without being creepy and stalking them of course).
And even when you're married, you want to know new things about your husband. And you act on that knowledge. So, for example, when you know your husband's favorite meal, you make it for them.
It's the same with our relationship with God. We should desire to know Him. We must desire to spend time with Him in prayer, in His word, and with other fellow believers.
"Because he has set his love upon Me, therefore I will deliver him;
I will set him on high, because he has known My name."

Psalm 91:14
6. Obeying God is loving God
There's a popular saying- 'the proof is in the pudding'. And another saying goes like this "action speaks louder than words."
The proof that you love God is obeying His commandments in the Bible. You can say that you love God but you will only show that you love Him when you listen to His words in the Bible and obey them.
"For this is the love of God, that we keep His commandments. And His commandments are not burdensome."

1 John 5:3
Well, there we have it. His commandments are not hard. If they are, it's usually because we're carrying them all by ourselves.
"If you love Me, keep My commandments. And I will pray the Father, and He will give you another Helper, that He may abide with you forever— "

John 14:15-16
We have not been left alone to try and figure out life and how to obey God. We've been given a Helper, who abides with us forever. The Holy Spirit. So, we're well taken care of.
How awesome is it to be a child of God? Pretty incredible if you ask me!
7. Tell Him you love Him
One of the things we do intentionally as moms is to tell our kids we love them regularly. It's the same with our husbands. Expressing your love to someone is important because they need to know it.
Tell God you love Him as often as you can. This can be through praise and worship songs or in prayer.
"Because Your lovingkindness is better than life, My lips shall praise You."

Psalm 63:3
8. Loving God is telling others about Him
I love my children. Listen, they can drive me crazy sometimes but I love them. When I meet someone even for the first time, I can't help but talk about them.
Even when I go on a date with my husband, unfortunately, we find ourselves talking about our children (even though the whole idea of a date is time for just the two of us).
You can't love someone and not tell others about them. When you love God, you share Him with those who don't know Him yet. You introduce them to Him.
When you share the Gospel, you are loving God with all your heart, soul, mind, and strength and loving others.
Sharing the Gospel is also an act of obedience to God.
Loving God Prayer
Heavenly Father, thank you that You are the God of love and you loved me first. Thank you for teaching me to love, for leading the way, and for showing me unconditional love. Teach me how to love you daily with all my heart, mind, soul, and strength.
Every day I want to put you first, obey you, talk to you, know you, and trust you. As a way of showing that I love you, today I give you my heart. Do with me as you please Lord. My life is in your hands.
In the times that I fail and falter in loving you God, thank you that you have given me the Holy Spirit who lives inside of me to help me every step of the way.
In Jesus' name, I pray. Amen.