As a modern Christian mom, you have a lot of demands and responsibilities on your shoulders. Most times these leave you tired and overwhelmed daily. So, you must learn how to manage your time better and more wisely and you make time for the meaningful and important things you value in your life.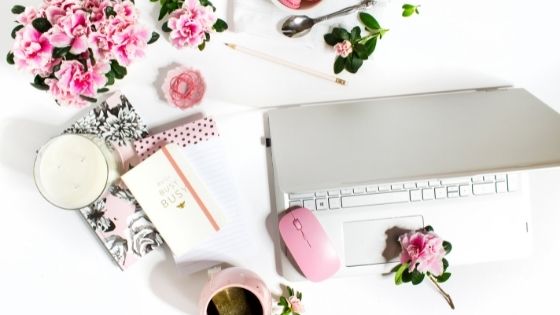 Time wasting activities
To know how to manage your time as a mom, you first need to understand how to stop wasting time. These are some of the common time wasters that are stopping you from living your best life today.
1. Social media wastes your time
The number 1 culprit of our generation when it comes to wasting time is social media. With all the great things social media has brought to our lives – connection with loved ones far and wide, knowledge, keeping us up to date with news and entertainment- yet social media can also be a total time waster.
I know times I've slept in the wee hours of the morning scrolling and scrolling and moving from Facebook to Instagram to Twitter.
"One of the great uses of Twitter and Facebook will be to prove at the Last Day that prayerlessness was not from lack of time." John Piper
Enough said!
2. The Comparison Trap wastes times
Closely linked to social media. Just when you're struggling in your marriage, you see your best friend's post about her most recent date with her husband and how he spoiled her rotten. Urgh!
I mean you're happy for her but gosh, when will your husband do the same for you, right?
3. Watching TV or Netflix
There are so many good shows, series, and movies coming out that can keep us glued to our screens for hours. We want to be on top of the new shows so that we're not left out of conversations with our family and friends. TV and Netflix waste a lot of time, even for moms.
4. Worrying is a time-wasting activity
Wasting time worrying about everything robs you of the joy of today. Worrying is like a rocking chair. You seem to be moving but you're not going anywhere. We spend so much time worrying about the past, future, and present it's exhausting.
And the painful truth to remember is that worry changes absolutely nothing.
5. Procrastination
Our tomorrow is simply not guaranteed and leaving until tomorrow what could be done today wastes time. We learn how to stop wasting time, by prioritizing the important and meaningful things today and not tomorrow.
Stop wasting time quotes
These inspiring and helpful quotes are a great reminder of how essential it is for us not to waste time in our lives but rather focus on what we value most. It's us who lose when we waste time because time is such a treasured resource that we can't get back.
"How tragic it is to find that an entire lifetime is wasted in pursuit of distractions while purpose is neglected."

Sunday Adelaja
"Stop wasting time with trivial matters that don't add value to your life or push you one step closer to your goals."

Edith Henderson, 76 Productive Habits
"Time is a gift that shouldn't be wasted. Make the most of each moment and stop living with regret."

Dave Martin
"We are not here to waste our time, we are part of the kingdom of wonders. the Spirit of the Lord shall rest upon you to do the impossible."

Uma Ukpai
"Watch less TV and spend less time surfing the web. Cut down on these time wasting activities and replace them with productive activities which will help you realize your financial goals."

C. J. Carlsen, Everything You Need to Know About Personal Finance in 1000 Words
"We cannot be wasting the present and expect the future to make sense."

Wale Olasoji
"The greatest waste in all of our earth is our waste of the time God has given us each day. "

Billy Graham
"The legacy we leave is not just in our possessions, but in the quality of our lives. The greatest waste in all of our earth, which cannot be recycled or reclaimed, is our waste of the time that God has given us each day."

Billy Graham
"Time is one of your most valuable commodities and how you spend it determines what your life will be. You can either waste it, invest it or give it away."

 David Khalil, Principle 7
How to manage your time as a mom
Time management is so imperative as moms because we need to do the things that are life-giving not the things that leave us feeling discontent, drained, and disappointed. Learning how to stop wasting time and how to manage your time will benefit you and those around you pleasantly and positively.
1. Think about your legacy
This life is short. One day, you and I will leave it. Thinking about your legacy means you ask yourself how you want to be remembered.
Do you want your kids to remember you as the mom who was always on her phone? Do you want to be remembered as the mom who was always watching TV? I don't think so.
Write down how you want to be remembered. If you can do a vision board, that's even better because you can see it daily.
Once you're clear about what you want, it will help you stop procrastinating and comparing yourself with others because what you want in life is different. It will make you intentional about your time.
Thinking about your legacy and living a life that ensures you honor it helps you manage your time more wisely.
It will also give you the drive and motivation to do what matters to you and stop worrying about what could have been because you're now focusing on the future and what could be.  And that's way more exciting and will surely bring you more joy in life.
2. God will help you manage your time
"Seek ye first the kingdom of God and His righteousness, and all these things shall added unto you"

Matthew 6:33
Intentionally start your day with God. Even a short prayer thanking God for waking you up and committing your day will do. And read one Bible verse that you can remember and meditate on all day. 
I always read the Youversion app Verse of the day. It's delivered to my inbox daily. Starting my day with God always makes me more joyful.
Ask God to help you refrain from wasting time on things such as social media and manage your time better. I've noticed that the Holy Spirit always speaks to me when I'm tempted to keep scrolling so that I stop and do something more productive with my time.
3. Work towards your goals and dreams in the morning
Until I had dreams and goals to chase, I was not a morning person at all. I'm still getting used to the whole idea. But the truth is with all the responsibilities I have as a mom, wife, and entrepreneur my schedule is always packed.
Waking up early has helped me prioritize and make time for what matters in my life.  Working on your goals and dreams requires you to be very intentional about managing your time.
4. A planner will help you manage your time
A planner keeps me accountable for how I spend my time. I can also see how much time I'm wasting compared to how much time I'm spending on what matters most to me.
I've set goals for different aspects of my life, and I regularly go and check how I'm doing in terms of achieving those. This is the best daily planner specifically designed for a Christian mom like yourself. It will help you make time for:
Quality time soaking yourself in God's word
Prayer-which brings you closer to God
Goal setting and putting an action plan to achieve your goals
Daily planning hourly and by task
Weekly and Monthly Planning
Home management such as meal planning and grocery list shopping
Managing your kids' school and home life
Time to rest and relax. Even God rested on the 7th day after creating the heavens and earth
Facebook and Instagram both have an option in the settings where you can set the amount of time you want to use on each app every day. Mine is set for 1 hour on each app. So, I get a message after an hour that my time is up.
You don't get locked out though and can keep using the app. Most times I try to stick to the 1 hour. But even when I don't stick to it, it snoozes every 10 minutes.  That's a reminder for me that I'm choosing to waste time and after a few minutes I stop and shut down the app.
It's a work in progress change because we are so used to looking at our phones for hours on end without a time limit. So, controlling your social media time is so crucial to managing your time as a mom.
Watch Netflix or your favorite TV show as a reward for doing something meaningful in your life and choose which shows you watch. You don't have to watch every new show out there. Be intentional with your time.
6. Choose to be present
When I spend time with my kids, I put my phone in a separate room and focus on my daughters. Because I know I need that quality time with them.
Our families need us to be present, to listen to them, and to bond with them without the distraction of a phone, TV, or computer.
We live in a world that demands so much from us as moms. But our kids are so important, and they need our undivided attention.
Bible verses about time management
Knowing how to manage your time as a busy mom helps you focus on what matters in your life. These bible verses about time remind us that it takes wisdom to stop wasting our time and remind us that life is short, and we need to live it well.
"Do not boast about tomorrow, for you do not know what a day may bring forth."

Proverbs 27: 1
"Be very careful, then, how you live—not as unwise but as wise, making the most of every opportunity, because the days are evil."

Ephesians 5:15-16
"Lord, make me to know my end,
And what is the measure of my days,
That I may know how frail I am."

Psalm 39:4
"To everything there is a season,
A time for every purpose under heaven:"

Ecclesiastes 3:1
"So teach us to number our days, That we may gain a heart of wisdom."

Psalm 90:12
"whereas you do not know what will happen tomorrow. For what is your life? It is even a vapor that appears for a little time and then vanishes away."

James 4:14
"Walk in wisdom toward those who are outside, redeeming the time."

Colossians 4:5
Prayer for time management
Lord, I thank you that you've given me this one life to live. It's a gift to be alive today and it's only by your grace. Help me as I decide today to stop wasting time with things that are not important in my life such as ____, ______, and_____. I want to start focusing on my goals of _____and my dream of_____.
Remind me daily of what's important in life and what will make a difference and impact on my life and those around me. Holy Spirit help me to take small and necessary steps towards living a full and joyful life in you.
In Jesus' name, I pray. Amen