We live in times where it's easy to be distressed. We're faced with diseases that have no cure, natural disasters, wars and violence daily which can lead to fear quietly sneaking in, ruling our lives and stealing our faith. We need to learn how to overcome fear in life so we can experience freedom from fear.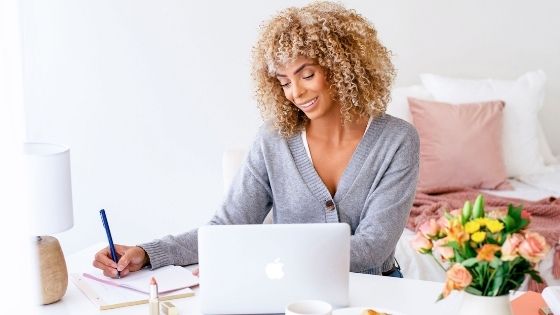 Stories of fear in the Bible
A lot of Christians say or think: "I wish Jesus Christ was right here with me physically, to hold me and tell me everything will be okay. Then I won't be so scared."
Jesus Christ leads us to freedom from fear yes, but let me assure you- Jesus Christ's physical presence will not eliminate our fear. We can only overcome fear with faith in Jesus Christ.
The life of Simon Peter, one of Jesus' disciples in 3 stories, is proof enough of this.  Simon Peter is an interesting character who walked and lived with Jesus for years and we can learn something from his stories of fear in the Bible.
1. Peter's fear makes him sink
In Matthew 14:22-33 we read the story of Jesus walking on water approaching the boat the disciples were in. Simon Peter, on witnessing this asks Jesus if He can join Him.
Matthew 14 vs 29-30 "So He said, "Come." And when Peter had come down out of the boat, he walked on the water to go to Jesus. But when he saw that the wind was boisterous, he was afraid; and beginning to sink he cried out, saying, "Lord, save me!""
Peter sounds like many of us Christians today. When Jesus told us to come to Him and be saved, we went to Him. We go to church; we profess that Jesus is indeed Lord. We have faith. Then when a crisis hits (like the wind Peter saw and was afraid), all of a sudden fear grips us and we focus on the crisis, not on Jesus Christ.
2. Peter is scared for Jesus
In Matthew 16:13-23 our friend Peter is with Jesus and the other disciples.  Jesus asked His disciples who others say He is and who they (His disciples) say He is.
Peter was bold enough to answer in Matthew 16:16 "Simon Peter answered and said, "You are the Christ, the Son of the living God."".
Spot on Peter! Jesus praised Peter and told Him this is a great revelation only from God. A few minutes later Jesus tells his disciples how He must suffer, be killed and rise again on the third day.
And Peter's response in Matthew 16:22 is , "Then Peter took Him aside and began to rebuke Him, saying, "Far be it from You, Lord; this shall not happen to You!""
Jesus' response in Matthew 16:23 is "But He turned and said to Peter, "Get behind Me, Satan! You are an offense to Me, for you are not mindful of the things of God, but the things of men.""
We need to be set free from fear because just like Peter, fear can stop us from experiencing the plans God has for us. Because of fear, Peter was trying to go against Jesus' plan of salvation that freed us all.
3. Peter denies Jesus because of fear
The last story which Peter is popular for is his betrayal of Jesus Christ in Matthew 26:69-75. When Jesus was arrested and being questioned by the high priests, as they sought a way to kill him, 3 people identified Peter as one who had walked with Jesus Christ.
And all 3 times, Peter denied that he knew Jesus at all.
The reason why Peter denied Jesus Christ was because He was afraid. He feared being identified with Jesus Christ.
Fear can stop you from testifying about Jesus Christ and about your faith in God, just like it stopped Peter.
So, Jesus being physically present doesn't mean we will fear less. Jesus is with us always, even if His physical body is not here. He has left us His Holy Spirit so we're never alone.
What did Jesus say about fear?
Jesus Christ is the key to setting us free from fear. It's therefore important for us to know what he said and taught about overcoming fear in life.
4 "And I say to you, My friends, do not be afraid of those who kill the body, and after that have no more that they can do. 

5 But I will show you whom you should fear: Fear Him who, after He has killed, has power to cast into hell; yes, I say to you, fear Him!

"Are not five sparrows sold for two copper coins? And not one of them is forgotten before God. 

7 But the very hairs of your head are all numbered. Do not fear therefore; you are of more value than many sparrows.

Luke 12:4-7
Jesus teaches us to fear God and not man or anything else. Fear of God is reverence of God. It's being in awe of God because He is Holy, the Creator, the Alpha and Omega. At the same time, our God is approachable, loving and gracious. We should please God out of love for him and not be scared of people.
"While He was still speaking, some came from the ruler of the synagogue's house who said, "Your daughter is dead. Why trouble the Teacher any further?" As soon as Jesus heard the word that was spoken, He said to the ruler of the synagogue, "Do not be afraid; only believe."

Mark 5:35-36
Jairus had come to Jesus because his daughter was sick at home and he wanted Jesus to heal him. And then someone came and told him that in fact his daughter had died. And Jesus told him not to be scared but only believe.
"Peace I leave with you, My peace I give to you; not as the world gives do I give to you. Let not your heart be troubled, neither let it be afraid."

John 14:27
Jesus removes fear from our hearts and minds and gives us His peace. The peace of Jesus is present even in storms, challenges and problems. It's a supernatural kind of peace.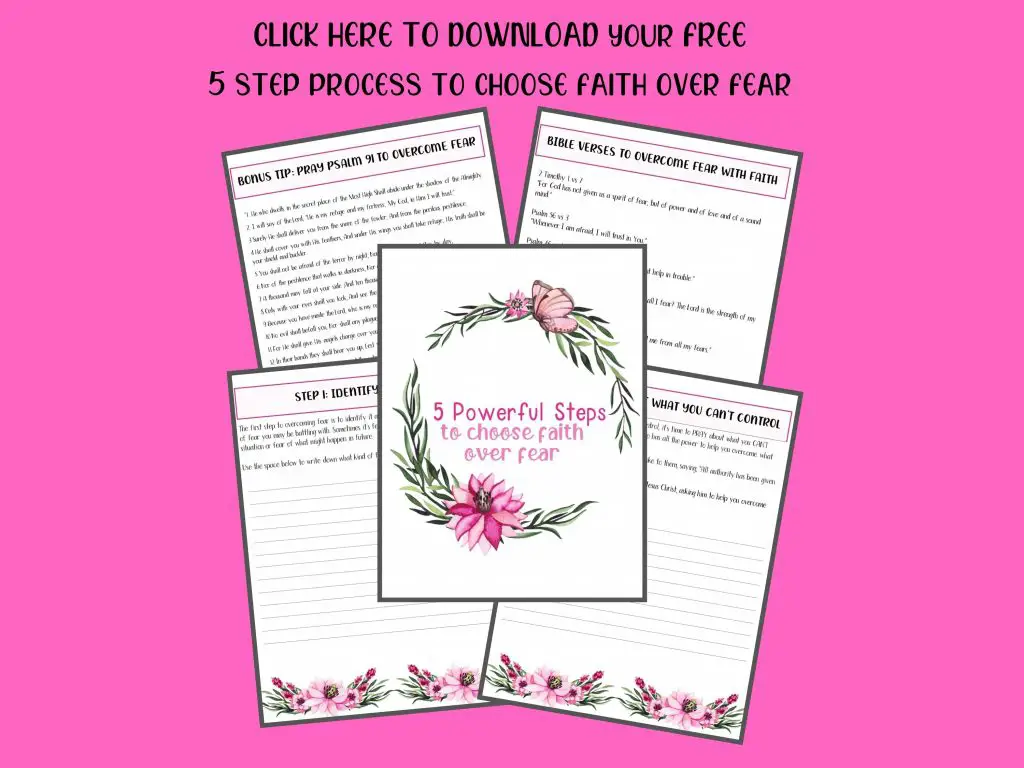 How to overcome fear in life
As Christians, we must never feel ashamed when we experience fear. There are many stories of fear in the Bible and how Christians overcame fear with God's help. In fact God knew we would be afraid that's why He tells us not to fear in the Bible more than 300 times. But how can we start overcoming fear Biblically? What are the steps we need to take to truly experience freedom from fear?
1. Fix your eyes on Jesus Christ
The same way we saw from the story of Simon Peter, he sank because he focused on the storms and the problems when he should have kept his focus on Jesus Christ. In the same way Jesus directs us to fix our eyes on Him and God's word so that we can be free from fear.
Jesus' response to Peter sinking was to correct him "O you of little faith, why did you doubt?" (Matthew 14:31)
When a crisis hits and the whole world has fear and is panicking, that is not the time to doubt the Lord Jesus Christ but to focus on Him.
" looking unto Jesus, the author and finisher of our faith, who for the joy that was set before Him endured the cross, despising the shame, and has sat down at the right hand of the throne of God."

Hebrews 12:2
2. Overcome fear Biblically by rebuking the devil
The fact is fear is from the devil. When Peter told Jesus that he wouldn't die on the cross, Jesus knew that the devil was behind the fear and rebuked him. In the same way, the devil is behind the fear we have as Christians. We can and should rebuke him like Jesus did.
Rebuking the devil is effective in overcoming fear in life because fear can become a stronghold which stops us from trusting in God's plans, believing His word and walking in faith.
3. Stand firm in your faith in Jesus Christ
The reason why Peter denied Jesus Christ was because He was afraid. He feared being identified with Jesus Christ.
In Jesus Christ, there is no fear, only perfect love. When our world is chaotic, that's the time for us to tell others that true freedom from fear comes from Jesus Christ. That's the time to show the world that our hope and trust is in Jesus Christ. And that's certainly the time to overcome fear with faith.
Though Jesus is not here with us physically, we believe He is with us because the Holy Spirit is here to comfort us and help us face anything we may be going through.
This is what Jesus said to doubting Thomas when he couldn't believe that Jesus had risen from the dead in John 20:29 "Jesus said to him, "Thomas, because you have seen Me, you have believed. Blessed are those who have not seen and yet have believed.""
We are blessed because we believe Jesus Christ is here with us by faith. How awesome is that? Pretty awesome, if you ask me! Let's continue to stand firm in that faith.
4. Prayer helps you to overcome fear in life
"I sought the Lord, and He heard me, And delivered me from all my fears."

Psalm 34:4
When we seek the Lord in prayer with our fears, He will deliver us from all of them. Go to Him in prayer. He is always there, always listening to the prayers of His children.
Never doubt the power of prayer. It's a very effective way of growing our faith in God and getting closer to Him. Whenever I pray, I feel safe and secure in God.  Prayer helps you not to submit to fear but to submit to God who can remove fear from our hearts and minds.
5. Learn to let go and let God
It can be so easy to hold on to our fears and try to deal with them on our own. But we need to let go and let God deal with them. He knows what to do because He is the all powerful God. He has all the authority. Let's surrender our fears to Him and trust Him to give us His peace which surpasses all understanding. Peace that comes even in the middle of a storm.
6. Break free from fear with God's word
God's word is powerful in fighting fear and setting you free to experience peace and joy in God. Listen to sermons on overcoming the spirit of fear. Read Bible passages like Psalm 91 daily when fear overwhelms you.
Powerful Scriptures to overcome fear
2 Timothy 1: 7 "For God has not given us a spirit of fear, but of power and of love and of a sound mind."
John 16:33 " These things I have spoken to you, that in Me you may have peace. In the world you will have tribulation; but be of good cheer, I have overcome the world."
Isaiah 41:10 "Fear not, for I am with you; Be not dismayed, for I am your God. I will strengthen you,Yes, I will help you, I will uphold you with My righteous right hand
Related: How to walk in God's peace
Can you overcome fear in life?
The simple answer is by yourself you're not able to. Fear is a stronghold that can steal your joy in life and your confidence to follow your goals and dreams. We're not able to save ourselves from this stronghold, that's why God sent us the Savior of the world, Jesus Christ who can help us break free from fear. He has come to give us real freedom from fear.
As a Christian, you can feel fear and experience fear, just don't stay in fear. Overcoming fear and living by faith can only happen when we trust God at all times, even when we're afraid.
Grab the free printable and learn the steps overcome fear daily and choose faith with God's help.