It's normal to experience temptations as a Christian. We need to know how to overcome temptation and come out stronger and victorious on the other side. The Bible gives us some valuable guidelines on what we can do to resist temptation.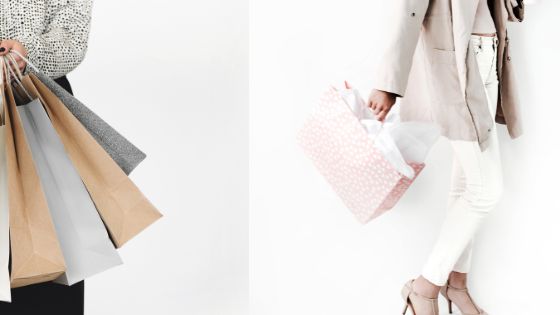 What God says about temptation
There are different kinds of temptations we face in life.
It could be a physical temptation, peer pressure, sexual temptation, food cravings, gossiping, or for most moms, it's the temptation to shout at your kids instead of responding gently and patiently.
How about the temptation to use your credit card to buy things you don't need with money you don't have? Been there, done that, got the t-shirt, and paid the price.
Temptation comes through the flesh. That's why God tells us to focus more on the spiritual and much less on the physical things of this world.
God warns us about temptations. As the Bible verses about temptation below state, temptation doesn't come from God.
If it doesn't come from God then it's from the enemy. God tells us to be vigilant, and aware of the devils' plans and schemes against us.
"For all that is in the world—the lust of the flesh, the lust of the eyes, and the pride of life—is not of the Father but is of the world."

1 John 2:16 (NKJV)
"Let no one say when he is tempted, "I am tempted by God"; for God cannot be tempted by evil, nor does He Himself tempt anyone."

James 1:13
"Be sober, be vigilant; because your adversary the devil walks about like a roaring lion, seeking whom he may devour."

1 Peter 5:8
The good news is God provides a way for us to escape and overcome temptation. But we need to choose God's ways and principles.
Is temptation a sin?
In itself, the temptation is not a sin. However, giving in to temptation usually leads to sin. This is what the Bible says:
"But each one is tempted when he is drawn away by his own desires and enticed. Then, when desire has conceived, it gives birth to sin; and sin, when it is full-grown, brings forth death."

James 1:14-15
It's our desires and what we consume with our eyes and mind and what we do that leads to temptations.
That's why it's important to watch your habits and be careful about how you spend your time so that you'll not enter into temptation.
How to overcome temptation
Now that we know that temptation is from the enemy, we need to understand how we can fight it according to the Bible. Following these Biblical strategies will help us stand strong and be able to resist the temptation that comes our way.
1. Rely on God's help
The reality is with your strength, you won't be able to resist the temptation you are facing. You need a power greater than yours. That's God's power.
"No temptation has overtaken you except such as is common to man; but God is faithful, who will not allow you to be tempted beyond what you are able, but with the temptation will also make the way of escape, that you may be able to bear it."

1 Corinthians 10:13
The temptations we face are not unique at all. It may seem that way especially when the enemy wants you to believe it's weird for you to struggle against ungodly desires.
But the truth is that Christians in the Bible went through challenges and even today believers go through the same.
God is faithful throughout all the generations. He helps us to escape temptation and gives us the power to fight the flesh.
2. Prayer can help you resist temptation
Prayer is one of the most effective tools we can use to overcome temptation. There's no silly prayer to God. If you're trying to resist eating junk food, you can pray to God to strengthen you so that you don't succumb to the cravings.
"Watch and pray so that you will not fall into temptation. The spirit is willing, but the flesh is weak."

Matthew 26:41
God knows our hearts. He remembers that we are dust. God understands that the flesh is weak and can cause us to sin against Him. That's why He is willing and able to help us in times of need.
We are God's beloved children. The same way we as moms want to take care and help our kids is the same way God feels about us. Call on Him and trust Him to help you.
"For in that He Himself has suffered, being tempted, He is able to aid those who are tempted."

Hebrews 2:18
"For we do not have a High Priest who cannot sympathize with our weaknesses, but was in all points tempted as we are, yet without sin."

Hebrews 4:15
One of the most amazing characteristics of Jesus Christ is that He is empathetic toward us. He endured and resisted temptation and He can empower us to do the same.
3. Choose to resist the devil
The devil comes to steal, kill and destroy us and our relationship with God (John 10:10). But when we choose to submit to God's word and His principles, we don't allow the devil to tempt us.
When the enemy sees us focused on God's word and doing God's will, he will flee and we can be free from temptation. That's the promise from God's word and one we can hold onto.
"Therefore submit to God. Resist the devil and he will flee from you."

James 4:7
4. Scripture memory helps to fight temptation
How did Jesus overcome temptation? Through memorizing scriptures.  When Satan tempted Jesus in Matthew 4:1-11, Jesus resisted by remembering God's words and saying them back to the devil.
"But He answered and said, "It is written, 'Man shall not live by bread alone, but by every word that proceeds from the mouth of God.' "

Matthew 4:4
"Then Jesus said to him, "Away with you, Satan! For it is written, 'You shall worship the Lord your God, and Him only you shall serve.' "

Matthew 4:10
God's word is alive and it is powerful. When we store scriptures in our hearts and minds and use them when faced with temptation, we will be able to overcome them.
5. Develop an eternal perspective
As Christians, we need to understand that this world is not our home. This world is temporary but our eternal home is in heaven.
That ought to give us joy because honestly, this world comes with so much evil, violence, and pain. But heaven will be peaceful, painless, and just wonderful. We get to be in God's presence always and forever in heaven.
"And the world is passing away, and the lust of it; but he who does the will of God abides forever."

1 John 2:17
"For those who live according to the flesh set their minds on the things of the flesh, but those who live according to the Spirit, the things of the Spirit.  For to be carnally minded is death, but to be spiritually minded is life and peace."

Romans 8:5-6
Developing an eternal perspective means not focusing your mind on the things of this world but living according to God's principles. It means feeding your spirit more than feeding your flesh.
When you do that, temptation has no power in your life.
6. There's a reward for overcoming temptation
The reason l studied so hard in university is that I knew there was a degree at the end of all the late nights of studying. After the degree, there would come a great job and a healthier bank balance.
Looking forward to a reward helps you endure and stay the course even when it's hard.
"Blessed is the man who endures temptation; for when he has been approved, he will receive the crown of life which the Lord has promised to those who love Him."

James 1:12
This Bible verse about overcoming temptation reminds us that God will reward us with the crown of life one day when we honor Him and do as His will. One day in heaven we will get our reward.
But even here on earth, you will experience God's blessings and peace that surpasses understanding when you live a righteous life.
How to resist sexual temptation
One of the most common temptations is sexual temptation. The truth is both young and old face it. And it's not just men, but even women face the struggle.
Christians who are married are not spared either. That's the reason why we have married couples who cheat on each other.
One of the people that we see in the Bible that faced sexual temptation and was able to resist it is Joseph the son of Jacob. He paid the price for overcoming sexual temptation and even went to jail. But God later rewarded him for not sinning.
Sexual temptation can't be entertained and Joseph knew that. He chose to run away from it and that's exactly what the Bible says we must do.
"Flee sexual immorality. Every sin that a man does is outside the body, but he who commits sexual immorality sins against his own body. Or do you not know that your body is the temple of the Holy Spirit who is in you, whom you have from God, and you are not your own? For you were bought at a price; therefore glorify God in your body and in your spirit, which are God's."

1 Corinthians 6:18-20
The Holy Spirit lives in us and we belong to Him. That's why we can't defile our bodies with sexual sin. Jesus Christ paid the high price of death for us to reconcile to God.
Our bodies belong to God and should be used to glorify Him.
"How can a young person stay on the path of purity?
    By living according to your word."

Psalm 119:9 (NIV
When we live according to God's word, we remain pure and able to resist sexual temptations.
We're faced with temptations around us daily. But as God's dearly loved children, we need to be vigilant and careful about how we live and what we expose our minds and bodies to. The Bible is the key to overcoming temptations.