In a world with a lot of changes, choices, and convenience, one thing that has been amplified is the desire for perfection. We want to be perfect Christians, moms, and wives and need to have perfect homes, bodies, and lives. But being perfect is suffocating us and those around us. It's important to understand how to stop being a perfectionist and walk in God's freedom.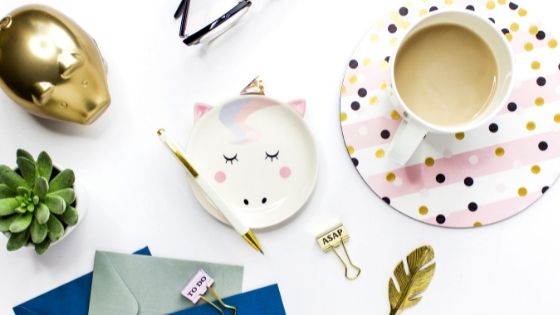 What causes perfectionism?
For you to stop being a perfectionist, you'll need to understand what causes it.  This will help you deal with it head-on.
1. Fear of being judged
One of the causes of perfectionism is the fear of being judged by people. We're too concerned and consumed by what people think or don't think of us. We want to be seen as having it together as Christian moms even if at times we're struggling.
2. Fear of failure is a cause of perfectionism
Mistakes and failures come as part of life. But so many of us are scared of failing which makes us scared of even trying out things- whether it be starting something new like dancing, praying in a cell group, sharing your testimony with a neighbor, or sharing God's word in the Women's group.
3. Having unrealistic goals
You know that feeling of wanting to be the perfect mom, perfect wife, or perfect Christian- it's setting up an unattainable standard for yourself. If we were perfect, we wouldn't need Jesus- would we?
Sometimes we set goals that are unrealistic based on pressure from society or social media. We think as moms we need to have all the answers to the questions our kids ask us. Or we need to be the perfect example. When we do that, it leads to perfectionism. It leads to a fake life, to be honest.
4. Focusing on the destination, not the journey
When you're so focused on the outcome of an event- you'll become a perfectionist. You spend your time fixated on when you'll perfect your skill as a homeschool mom, being a perfect cook, having the perfect body- and miss on the journey of getting to your goal.
Being too focused on the destination and goal is a root cause of perfectionism.
5. Perfectionists have a desire to be accepted
One of the reasons why we're perfectionists is that we want to be accepted by everyone. You want to be liked by people in the church, at your child's school, in your neighborhood and just everywhere you go. It's very unrealistic to expect everyone to like you.
We think people will only love us if we're perfect. But is that even real love?
6. Attaching your self-worth to your achievements 
Perfectionism can be caused by attaching your identity and self-worth to your achievements. If you don't do well or your kids don't do well in school or sports the perfect image in your mind is ruined.
I can relate to this because l used to be an all-or-nothing kind of girl. If l didn't get 100% in a test and l got 95% l would beat myself up for the 5%. Like, really? But l was always the nerd and intelligent kid at school so my identity was closely linked to my achievements.
7. Cultural influence is a cause root of perfectionism
Today's society is showing us perfect bodies, perfect homes, perfect parents (usually its celebrities with tons of help), and perfect (airbrushed) faces. The cultural influences are shouting perfect, perfect, and more perfect and it's one of the root causes moms today are struggling with perfectionism.  
5 Perfectionist traits
What are the signs to check if you're a perfectionist? It's all about how you think and act. Some of the personality traits of a perfectionist are:
1. Being inflexible
While it's great to set goals and have standards, understand that the unexpected can happen. You plan a great beach outing day and your kids don't get enough sleep and wake up grumpy and annoyed. That's life. How you navigate through the unexpected and your attitude is what will help you cope in life.
2. Procrastination is a perfectionist trait
This I can relate to. When l was working in the corporate world and got a new project or presentation to do and l found it hard, l wouldn't do it till the day before the deadline to even start. I would be scared to mess it up because "what if it wasn't perfect".
3. You focus on your mistakes
We all make mistakes- everyone does. It's part of life and growing up. But focusing too much on your mistakes is a common perfectionist trait. It's also closely linked to criticizing yourself excessively.
4. Being a people pleaser
If you get asked to bake some cupcakes for an event at your kids' school but deep down you don't have time to do it yet say yes anyway, you're a people pleaser and possibly a perfectionist.
People pleasers want so desperately to be liked and accepted that they say "yes" outwardly and "no" deep down in their hearts. You live in a world that is in conflict with what you really feel and want to do to gain the acceptance and approval of people around you.
5. You use extreme language
 You're a tired but loving and sweet mom and shout at your kids to get ready for church. Then you say to yourself "I'm a bad Christian mom, l always shout at my kids". When you often use words like always and never it's usually because you're a perfectionist.
God uses imperfect people
The Bible is full of imperfect people used by God to do great and mighty exploits in His Kingdom.
In Genesis 12:1-9, Abraham was promised by God that he would be a great man with many descendants yet He was childless at that time.
Instead of waiting on God to fulfill his promise, in Genesis 16, his wife Sarah asked him to take matters into his own hands and impregnate their servant Haggai. Yet God had said the child would come from Sarah.
God later gave Abraham the promised child of promise Isaac in Genesis 21, despite his disobedience, impatience, and failure to wait and trust God's plan.
David was called "a man after God's own heart" by God, yet he was a murderer, liar, and manipulator. He was also a great worshipper who wrote most of the Psalms, a great warrior who defeated Goliath and brought so many victories to His people the Israelites. But despite his imperfections, God used and loved him.
Saul- a persecutor of the Gospel of Jesus Christ, a liar and murderer of Christians later became Apostle Paul after his conversion to Christianity in Acts 9.
He called himself the "chief of all sinners" and knew he was the product of God's grace.  But he was used mightily by God to write most of the New Testament, even with his imperfections.
"This is a faithful saying and worthy of all acceptance, that Christ Jesus came into the world to save sinners, of whom I am chief."

1 Timothy 1:15 (NKJV)
All of Jesus' disciples were flawed and imperfect yet He prayed for them, served with them, washed their feet, and loved them all the same. Most of them like Peter, John, and James turned out to be Apostles of faith who wrote books in the New Testament and helped spread the Gospel.
There are way more stories in the Bible that will encourage us and help us understand that God uses imperfect people for His work.
How to stop being a perfectionist
Now that we know a little bit more about what being perfect looks like how can you overcome perfectionism? The below encouraging practical tips will help you on this journey.
1. Know that being a perfectionist can't save you
So many times we think our achievements will give us worth and value in life. And in the world that works for a while but real worth is found in God. He didn't save us because we're perfect and obey all his commandments.
The law in the Old Testament failed to save people. That's why God had to send His Son Jesus Christ to save us from our sins. He was God and man- a perfect sacrifice for us so we don't ever have to be perfect.
We're saved by God's grace, not by any works we may or may not do. Walk by faith in God and His power on the Cross to help you overcome perfectionism.
"For by grace you have been saved through faith, and that not of yourselves; it is the gift of God, 9 not of works, lest anyone should boast."

Ephesians 2:8-9
2. Be kind to yourself
It's so important to be kind to yourself and overcome self-criticism.  Don't beat yourself up if things don't go your way. Life is so full of chaos and the unexpected. Most of the time it's things you can't control. The things you're stressing about won't even matter in 5- or 10-years' time.
We always tell our kids to do their best whether at school or any activity that they participate and we would do well to practice that as well. Do your best as a mom, at work, or in your church. Our God looks at the heart and that's what matters.
3. Set realistic goals and overcome perfectionism
One of the smartest ways to set goals is through the SMART method. The acronym stands for specific, measurable, achievable, realistic, and timely. Goals should be realistic so they motivate you and still give you room to breathe, have some flexibility and enjoy quality time with friends and family.
Commit to small and limited tasks, one day at a time. You don't need to achieve all the goals, all at the same time- in the same year.
This year my goal as a mom is just learning to be a more patient mom who listens and consistently prays with her kids before bedtime and that's it. At times they fall asleep early and we don't get a chance to pray together and l just pray over them and that's okay too.
The Bible says God gives rest to those he loves. As a perfectionist, you can get so fixated on your goals that you don't get time to do things that bring you joy and give your body the rest it needs to function effectively.
"Come to Me, all you who labor and are heavy laden, and I will give you rest."

Matthew 11:28
"And He said to them, "Come aside by yourselves to a deserted place and rest a while." For there were many coming and going, and they did not even have time to eat"

Mark 6:31
4. Learn and grow from your mistakes
One of the causes of perfectionism is fear of failure or fear of being judged. But it's important to learn how to choose faith over fear with God's help.
I hate making mistakes. So, l get it. But if l never made mistakes, I would never have grown in all areas of my life.
How many times does a baby fall and rise until they are a toddler and are running around the whole house? It's those growing pains of falling, crying, getting up, and trying again that allow them to eventually walk.
So, my friend, learn from the mess-up, and tomorrow you can be better, do better and grow.
5. God's love helps you to stop being a perfectionist
Don't aim to please people but only God.  The power of God's love for us is so amazing, we will go our whole lives learning just how wide, deep, and high He loves us. But He already proved that love on the Cross.
Accept God's perfect love and allow Him to set you free from being a people pleaser. Lean on His love. It will strengthen you, encourage you, motivate you, inspire you and fulfill you. The love you're looking for from people is already found in our perfect God who loves us unconditionally.
6. Commit to progress over perfection
This commitment has been a game-changer for me. I used to believe some popular prayer myths, like if l can't pray a long prayer God won't hear me but it's not true. God listens to all types of prayer-short and desperate, written prayers and long prayers.
This blog and its growth are a result of my commitment to stop being a perfectionist and rather pursue progress. I wish I could tell you that I'm an English major or have a degree in Communication or Journalism but none of that is true.
I don't have all the answers to all of life's questions but what God has deposited in my heart from His word, I'm sharing. Do l get it wrong sometimes- absolutely. But l soldier on, take the lessons, and am growing.
My friend, you can do the same. It's a journey to overcome perfectionism but with God's help, we can do it.  Focus on your progress and what you're doing not what you still don't know.
7. Celebrate the progress you're making
Once you've committed to progress, take some time to celebrate the progress you're making and the lessons along your way. Stopping and noticing where you were a few months, or years ago will surprise you. Celebrate that. It will boost your energy and motivate you to keep going because you know it's possible.
8. Don't wait for the perfect life
Waiting until everything aligns and all your ducks are in a row can steal the joy God wants you to have on earth. As a perfectionist, you're waiting to have the right body, house, bank account balance, material possessions, marriage, spiritual maturity to live your best life.
Don't wait to be good enough, old enough, motivated enough, strong enough to do the things you want to do in life.
The truth is perfection is not achievable in any one area. How many celebrities did you think had the ''perfect life and perfect marriage" yet ended up getting divorced? You can choose joy today and accept the life you already have while waiting and working towards some of the things you still want and that's totally fine.
9. Overcome perfectionism by being content
An attitude of gratitude will help you to stop being a perfectionist.  Don't be discouraged by what you can or can't do or what you have or don't have
Embracing and being content with what God gave you- your abilities, gifts, talents, and skills will help you to stop comparing yourself with people around you and even on social media.
Choose daily to use what God gave you to impact the world around you, even in 'small ways'. One day you'll look back and realize the small things mattered. As moms, we've been given the amazing opportunity to get a front-row seat to developing and nurturing our little humans.
Love your kids, guide them, be grateful for them and teach them what you know about God and His word and you'll be surprised that what you deposit in them will one day be what sustains them in life.
10. Remember that nobody can relate to perfect
Even in the Bible, we relate to the imperfect people- who messed up over and over again yet got up and tried again with God's help. We relate to preachers, friends, and movie characters who are imperfect because we see ourselves in them.
My friend here's a fact- nobody can relate to perfect so it's okay to stop aiming for it.
Bible verses about imperfection
What does God's word say about us being perfect? These Bible verses about imperfections will cement what we need to believe to help us overcome perfectionism.
"for all have sinned and fall short of the glory of God,"

Romans 3:23
"For there is not a just man on earth who does good and does not sin."

Ecclesiastes 7:20
"But God demonstrates His own love toward us, in that while we were still sinners, Christ died for us."

Romans 5:8
"not by works of righteousness which we have done, but according to His mercy He saved us, through the washing of regeneration and renewing of the Holy Spirit,"

Titus 3:5
God knows that we will mess up and we're not perfect. He didn't wait for us to be good enough or even remorseful enough to send His Son Jesus to save us from our sins. We've all sinned but Jesus' death has reconciled us to God and He loves us despite our imperfections.
"For we do not have a High Priest who cannot sympathize with our weaknesses, but was in all points tempted as we are, yet without sin."

Hebrews 4:15
Jesus Christ can relate to us. He's walked on this earth as a human. He knows we'll get weak, be tempted, and fail. Even when He went to the cross, He knew that and that is the very reason He still died for us.
No matter how much we try, our works and our attempt to be perfect could never save us from God's wrath. We needed and will always need the blood of Jesus Christ to cleanse us and make us whole again.
"Not that I have already attained, or am already perfected; but I press on, that I may lay hold of that for which Christ Jesus has also laid hold of me.

Brethren, I do not count myself to have apprehended; but one thing I do, forgetting those things which are behind and reaching forward to those things which are ahead, I press toward the goal for the prize of the upward call of God in Christ Jesus."

Philippians 3:12-14
One of the ways to stop being a perfectionist is to forget about yesterday's failures and mistakes and press on towards tomorrow's goals.
The goal is not perfection but sanctification and becoming more like Jesus Christ by making him a priority, making Him Lord, and allowing Him to rule our thoughts and actions.
Prayer to overcome perfectionism
Lord, I thank you for the gift of life. Thank you that I'm saved by your grace, not by any works. God, thank you that you've given me this moment here and now to start living a free and joyful life. I embrace your perfect love for me.
I'm tired of waiting for the right ­——–, ——–, ——– ( fill in the blank) to realize my goal and dream of ——, ——,—— (fill in the blank). I realize now that l don't have to wait until I know enough or feel confident enough to start.
Today, I decide to start small, start imperfect and start with Your help and guidance Lord.  Because something small and ordinary in the hands of a Big God always turns out amazing.
Help me live by your grace and be kind to myself in my thoughts and actions. As l start this journey to overcome perfectionism may your Holy Spirit lead me and guide me. Remind me always that the cross where Jesus died marked the end of striving and being perfect.
Help me now not to focus on the past and its mess-ups and mistakes but rather on a bright and wonderful future with You Lord. 
In Jesus' name, I pray. Amen