God's grace is one of the pillars of our Christian faith. It's so important for us to understand, accept and apply it in our lives. So how do we walk in the grace of God?
Understanding the Grace of God
According to the Bible, God gave us His unmerited, undeserving, and unearned favor through grace. His grace came in the New Testament through His Son Jesus Christ.
Through Christ's death and resurrection, we have received salvation, redemption, and freedom from a life of sin and darkness into a life of love and light in God.
"For by grace you have been saved through faith, and that not of yourselves; it is the gift of God, not of works, lest anyone should boast."

Ephesians 2:8-9
As we look deeply at what grace really means, we understand that grace is a gift from God to His dearly loved children. It's free. We don't need to do anything to receive grace, it's given to us.
This is no ordinary gift though. Grace changes and transforms us to become more godly and more like Christ. It empowers us to live for God and prioritize Him daily in our lives.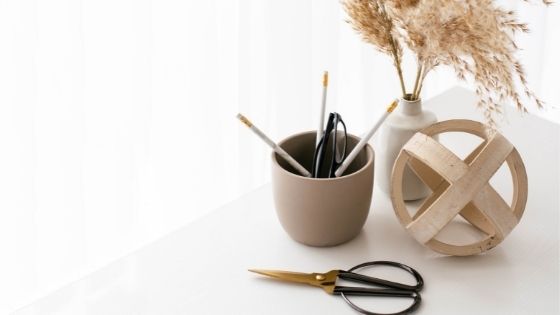 How to receive God's grace?
Before you can understand how to walk in grace, you'll need to know how to receive it.
"Therefore, having been justified by faith, we have peace with God through our Lord Jesus Christ, through whom also we have access by faith into this grace in which we stand, and rejoice in hope of the glory of God."

Romans 5:1-2
You receive the grace of God by faith. Faith is believing and trusting strongly in something you haven't seen or touched. When you accept Jesus Christ as your Lord and Savior, you receive God's forgiveness, love, and grace. All of it.
But it doesn't end there only. It's not only when we become Christians that we need and receive God's grace. We continue to need this grace and power daily to sustain us as Christians.
"but grow in the grace and knowledge of our Lord and Savior Jesus Christ. To Him be the glory both now and forever. Amen"

2 Peter 3:18
We grow in the grace of God when we take steps to grow spiritually in our relationship with God.  The same way we expect our kids to grow physically, mentally, and emotionally is the same way God wants and expects us to grow as His children.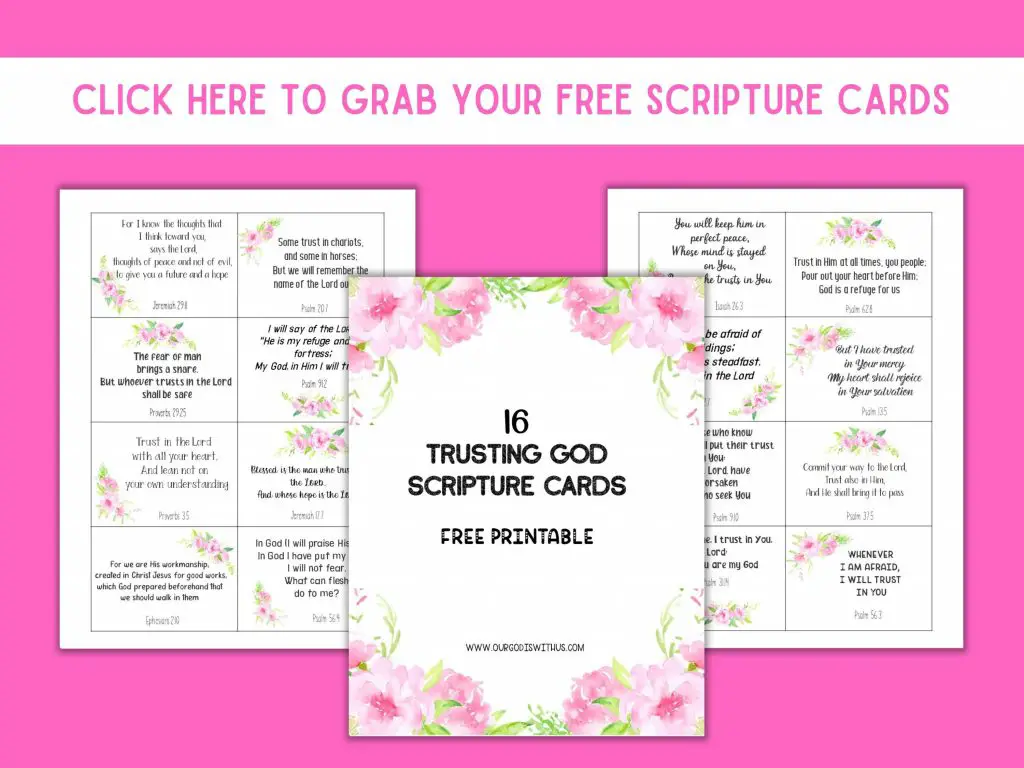 How to walk in the grace of God
While we receive grace freely from God, He expects this gift to move us and change us in our thinking and actions.  We can't remain the same after receiving this amazing grace. These are 9 practical ways to walk by grace.
1. God's grace helps you live freely
"There is therefore now no condemnation to those who are in Christ Jesus, who do not walk according to the flesh, but according to the Spirit. For the law of the Spirit of life in Christ Jesus has made me free from the law of sin and death."

Romans 8:1-2
Because of the grace that is in Jesus Christ, you are no longer doomed and lost but set free. Truly free. The amazing thing is because of grace, you no longer have to follow rules and laws which lead to guilt and shame when you slip up.
You're no longer scared of being punished, no longer have to work to gain God's favor, and you don't have pressure to perform for God. You are free from all that. Free to follow God and live a life that is righteous with the help of the Holy Spirit.
But God doesn't expect us to abuse that freedom. Rather, we should see it as a blessing and privilege enabled by His grace.   
2. The grace of God makes you thankful
" For all things are for your sakes, that grace, having spread through the many, may cause thanksgiving to abound to the glory of God."

2 Corinthians 4:15
When you understand the power of God's free grace in your life and that it came through Jesus without anything you had to do or have to do to earn it, you live a life of gratitude. You thank God for what He did daily.
Salvation, justification, and reconciliation from God did not come easy. Jesus went through pain and shed blood to achieve these for us. So, we can never take these gifts for granted.
Living a life of gratitude means understanding that you're alive today not because you're smart, intelligent, or strong but solely and purely because of God's grace. And you become thankful to God and give glory to Him alone.
"I am the vine, you are the branches. He who abides in Me, and I in him, bears much fruit; for without Me you can do nothing."

John 15:5
Jesus is our Source, He is the vine. We are the branches that feed on the source. Apart from Him, we can't do anything. That means He helps us, builds us, and sustains us.
3. Walking in the confidence of God's love
"But God demonstrates His own love toward us, in that while we were still sinners, Christ died for us."

Romans 5:8
It's because of love that grace came. The unfailing and unconditional love that God had for us. So, you can live confidently knowing that you are fully loved by the Creator of heaven and earth. This means you don't have to continue looking for people's approval because you're loved perfectly and unconditionally.
God didn't wait for you to be a good person or a perfect mom to send His Son on the cross.  He didn't even wait for us to have repentant hearts. It was when we were deep in sin that He loved us and showed us mercy.
Grace is proof of God's love. It's done, my friend. You never have to doubt if you're worthy of His love because you totally are. The Cross is grace and love. The evidence exists. So, live boldly and confidently in that love.
4. The grace of God gives us strength
"But may the God of all grace, who called us to His eternal glory by Christ Jesus, after you have suffered a while, perfect, establish, strengthen, and settle you"

1 Peter 5:10
God's grace gives us encouragement and strength when times are hard. Being a Christian comes with its challenges. It's going against what's popular and easy. The only thing that can sustain, strengthen and save us on this narrow road is grace.
It's grace that will build our character to be more like Jesus Christ and walk in righteousness, love, peace, and joy.  We will be sanctified through grace and set apart to do God's work.
5. You live intentionally
Jesus Christ gave you His all on the Cross. God's grace means you've been given a second chance in life. You're no longer doomed but you've been set free.
This freedom can't be wasted. Because of God's grace, you're compelled to live an intentional life, using your gifts, skills, talents, and time to serve God and others.
"What shall I render to the Lord
For all His benefits toward me?"

Psalm 116:12
When I think of what Christ did on the cross for me, I'm compelled to think of what to offer Him or how to serve Him because of everything that He's done for me. Even as a busy mom, I want to learn to manage my time better so I can always make room for time with God daily and get to know Him more.
6. Obey God and live a Godly life
When you accept God's grace, you desire to obey Him and live a godly life that pleases Him. If someone loves you so much that they save you from eternal death and gives you a new lease of life for free without requiring anything from you, it makes you want to dedicate your life to that person.
While you may want to repay God for His grace, nothing you do can ever be enough to do that. You can only accept His grace as the gift that it is and ask Him to help you become more and more like Jesus Christ. That is the closest you will ever come to repay Him.
7. You can walk in forgiveness
Grace means you've been forgiven for all your past, current, and future sins. So, understanding the grace of God means you accept this forgiveness for yourself and can extend it to others who need it.
Forgiveness is not always easy when we do it with our understanding and flesh. It requires the Holy Spirit to help us do it.
When we forgive others, we can finally walk in freedom and we also show that we are obedient to God our Father. The story of the prodigal son reminds us of the forgiveness God has given us and inspires us to forgive others as well.
8. Know who you are
"For you know the grace of our Lord Jesus Christ, that though He was rich, yet for your sakes He became poor, that you through His poverty might become rich."

2 Corinthians 8:9
Jesus sacrificed His life and identity for you on the cross. We have become new creations and been given a new identity in Christ.
It's not about our feelings or what we see. We need to walk as sons of God, dearly loved children, overcomers, chosen and blessed. You are who God says you are and not your past, achievements, your marital status, or what your boss says.
Walking in the grace of God is believing what God says about you and letting that guide you and guard you. It's embracing the truth and not the lies and living by faith.
9. You can live a content life
"And He said to me, "My grace is sufficient for you, for My strength is made perfect in weakness." Therefore most gladly I will rather boast in my infirmities, that the power of Christ may rest upon me."

2 Corinthians 12:9
When you're always complaining and comparing, this often leads to a lot of discontent and dissatisfaction with what you have. I see how my kids compare the gifts and toys they get and they always think the other has something better than them.
Social media has made comparisons so common. But God says His grace is sufficient for us. Walking in the grace of God is living a life of contentment. Our lives began with salvation and continue daily with sanctification.  These are both powered by grace so it's enough for us.
The material things and temporary things we complain about are just wants and desires. What we need which is God's grace and love, we already have and that should make us joyful and content.
The grace of God is full of power and is enveloped in His love and forgiveness for us. What an awesome God we serve that He would extend this grace to us for free. I pray that you and I will grow in this grace daily as we learn to walk in His love so we may live a life that pleases our Lord.
Free Scripture Cards
You need faith to walk in the grace of God. Learn to trust in God and what He says with the FREE Scripture cards below. Download yours today!