The story of Jesus and the Samaritan woman in the Bible is truly inspiring. It shows how humble Jesus was and how he had a special place in His heart for women and their struggles. We learn of how accepting and loving Jesus was at that well. But there's an unspoken lesson from the Samaritan woman's story that will inspire us even more.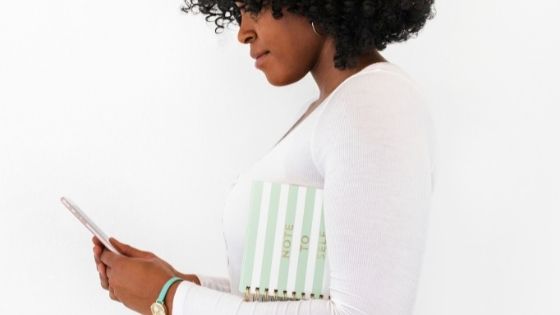 The Story of the Samaritan woman
In John 4:1-42, Jesus was alone at a well, after His disciples had gone into the city looking for food. And He asked the Samaritan woman who came to the well for a drink. 
"Then the woman of Samaria said to Him, "How is it that You, being a Jew, ask a drink from me, a Samaritan woman?" For Jews have no dealings with Samaritans."

John 4:9
Jesus was asking her to do something (give her water) and she believed she was not qualified to give it to him.
Why?
She was a woman
She was a Samaritan
She was a sinner- an outcast in her society who came to draw water alone when other women were not there to avoid them.
Because of the culture and her background and gender, this woman was shocked that Jesus as a man and Jew was even speaking to her.
Even though she was reluctant to give her the water, Jesus said to her:
"Jesus answered and said to her, "Whoever drinks of this water will thirst again, but whoever drinks of the water that I shall give him will never thirst. But the water that I shall give him will become in him a fountain of water springing up into everlasting life."

John 4:13-14
Something happens in the conversation, and her eyes are opened. Jesus tells her about her life- she had gone through 5 divorces. Jesus also revealed to her that He was the long-awaited Messiah. (John 4:15-26).
This was the first person ever that Jesus disclosed who he was to. The Samaritan woman shunned by society would be the first to know Jesus' well-kept secret.
But then the disciples came back, with their list of spiritual qualifications for those who could talk with Jesus:
"And at this point, His disciples came, and they marveled that He talked with a woman; yet no one said, "What do You seek?" or, "Why are You talking with her?"

John 4:27
My guess is while the disciples might not have said anything, what they were thinking was written all over their faces and the Samaritan woman could see it. They deemed her unworthy and unqualified to be talking to Jesus.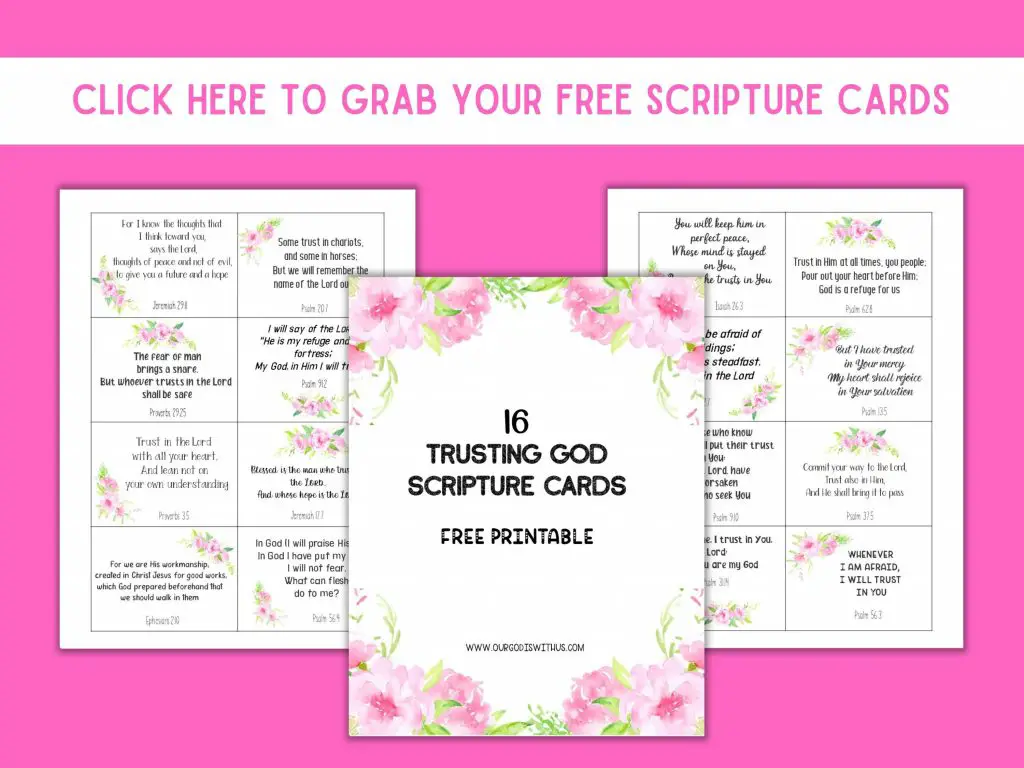 The untold lesson from the Samaritan Woman
The Samaritan woman's response is very profound. She didn't let the disciples' response affect her. Rather, she focused on the experience she had had with Jesus, the change in her heart, and the words He had spoken to her.
"The woman then left her waterpot, went her way into the city, and said to the men, "Come, see a Man who told me all things that I ever did. Could this be the Christ?" Then they went out of the city and came to Him."

John 4:28-30 
"And many of the Samaritans of that city believed in Him because of the word of the woman who testified, "He told me all that I ever did."'

John 4:39
One of the biggest untold lessons from the Samaritan woman is she allowed God to use her despite her background, gender, ethnicity, what people thought of her, and how people looked at her.
All she did was share her testimony- her experience with the Messiah and God used her in a mighty way- to bring salvation to a whole city.
It must have taken her boldness and courage to stand in a town where she was ashamed, despised, and an outcast and share the Gospel. But she was a changed woman. This wasn't about her anymore but about people's souls being saved and that's what mattered.
God qualifies the called
Drawing from the story of the Samaritan woman, I believe that God wants to use women to do great exploits in His Kingdom. But I've also realized that a lot of us women don't believe this. We need to understand that God calls us first then qualifies us for His work.
There are certain truths we need to hold onto about our calling:
1. The Samaritan woman let go of fear
When God calls us to do His work and grow His kingdom, we can't let fear hold us back. God gives us the strength and courage we need for His plans and will to be fulfilled.
So many times, we're scared of failing and not getting it right but that's why God never leaves us nor forsakes us. He is with us every step of the way to guide us as we seek to do what He asks us.
You don't have to know it all to do what God calls you to do. He will equip you with the knowledge to act. The Samaritan woman boldly shared the Gospel because she understand that this assignment was bigger than her, her fear, or her feelings. The priority was souls being saved by Jesus Christ.
2. The Samaritan woman was not "spiritually qualified"
I used to believe that spiritual qualifications were necessary to serve in God's kingdom. And that God has a list and level that we should go to before He can use us in His Kingdom. These are some of the qualifications I used to think were necessary:
Being able to fast for a long time (3 days and 3 nights, 7 days, 21 days, 40 days)
Being able to pray for hours
Consistently reading the Bible every single day
Being able to quote verses from the Bible spontaneously
Being a church leader
You may even add more to this list as well…
Now, these qualities are great in and of themselves. The Bible wants us to do these things. We should desire to do all of them but God is not holding a checklist of all the things you need to do before He uses you in His kingdom.
Can I be honest? I struggle with doing most of the above and I believe a lot of great Christian women (and men) pastors, preachers, teachers struggle too.
Do I desire and keep striving to do them or even get better at it? Yes, I do. But I've learned that waiting to be qualified before God uses you can stop you from experiencing what God has for you.
The Samaritan woman wasn't a woman who fasted, quoted scriptures, or prayed for hours. She was probably not a church leader and didn't read her Bible daily. But she didn't let her lack of 'spiritual qualifications' imposed by anyone stop her from sharing the Gospel.
3. God called you, not people
God calls people in His Kingdom for a reason. But some people will doubt your calling and your ability to do God's work. Look at the disciples of Jesus Christ. They looked down upon the Samaritan woman and wondered why Jesus would even talk to her- let alone reveal to her that He was the Messiah.
Do you have people like this in your life? People who look down upon you and believe God can't use you and maybe even tell you so because of your past sins or even present circumstances, your educational background, your leadership position in the church, or how many years you've been in church?
The Samaritan woman shared her testimony. That's all she did and God did the rest. God is the one who worked on people's hearts to believe in Jesus and be saved.  
It's not people who've called you to do God's work but God himself who qualifies the called.
4. Know who you are in God
So many women are caught in a comparison trap. We compare ourselves with the other Christian women in our church or the ones we see online who seem to have it all together.
But instead of focusing on how we compare with other women, we should know that God wants us to overcome perfectionism. The Samaritan woman wasn't perfect and so even today, God doesn't expect us to be.
Rather, God wants us to know who we are in Him- our true identity in Christ and let that truth lead and guide us as His children.
5. God's grace is sufficient
The Samaritan woman experienced the grace of God which is His unmerited favor. The Lord didn't wait for her to change her ways and become a good person- He offered her grace- the living waters that will never run dry.
We don't have to work at being good for God to call us and use us in His Kingdom. God wants us to accept His grace which is sufficient to empower us to do His will.
Is God calling you to do something today? It could be sharing your testimony at church or sharing the Gospel with your non-believer friend, starting a business or starting a Bible Study, going into full-time ministry, or becoming a Sunday school teacher.
What I know for sure is God equips us when we obey Him. Starting this blog is one way I've obeyed God despite feeling unqualified. But like the Samaritan, I've decided to share what I know and let God do the rest.
Don't allow your background, people's words, or your gender to limit you in God's kingdom. God is looking for willing hearts to serve Him and He will reward us because He is faithful.
Prayer for boldness and courage
Heavenly Father, thank you for the Samaritan woman's story. Thank you that she is an example of someone who didn't let her background, gender, ethnicity, people's words, or spiritual qualifications affect her.
I'm so glad that You use even those who are unqualified by human standards to show Your power through them. I know you've been calling me to ___ (fill in the blank) and while I feel unqualified for it, today, I choose to trust you and obey you.
Help me to act according to the leading of the Holy Spirit today in this area. Give me boldness, courage, and strength to do Your work.
In Jesus' name, I pray. Amen.
Learn to trust what God says like the Samaritan woman did. Download the FREE Printable Scripture Cards below.