As children of God, we are not guaranteed an easy life with no sorrows and hardships. But we are promised that God will give us hope, peace, and strength to ensure those hardships. These inspirational Christian hope quotes will inspire and encourage you in the hope we have in God.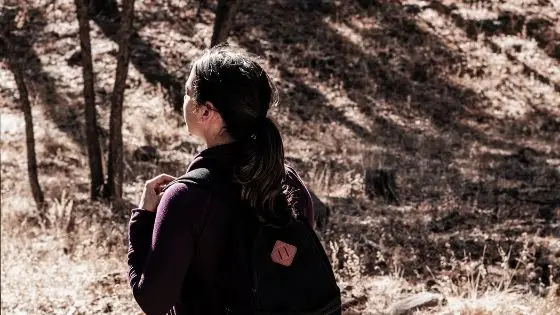 What is hope in the Bible?
Hope is expecting something good and positive in the future based on our faith in God. We have hope in what God says He will do because we trust in Him and His faithfulness to do what He has promised.
"To them God willed to make known what are the riches of the glory of this mystery among the Gentiles: which is Christ in you, the hope of glory." (NKJV)

Colossians 1:27
" Blessed be the God and Father of our Lord Jesus Christ, who according to His abundant mercy has begotten us again to a living hope through the resurrection of Jesus Christ from the dead,"

1 Peter 1:3
These Bible verses about hope show that Jesus Christ is the source of our hope. His death and resurrection give us hope that one day things will be okay again.
As Christians, we have a living hope. Our hope is in Jesus Christ who lives forever. Our hope will never die.
"And now abide faith, hope, love, these three; but the greatest of these is love."

1 Corinthians 13:13
"For we were saved in this hope, but hope that is seen is not hope; for why does one still hope for what he sees? But if we hope for what we do not see, we eagerly wait for it with perseverance."

Romans 8:24-25
Hope in the Bible is the conviction we have that God will do what He has said. We are confident that God will fulfill His promises to us. Hope is one of the most important virtues in Christianity. It's on the same level as faith and love which makes it a key pillar of strength for believers.
It takes faith to have hope because when we hope, we wait for and believe something good will come even though we can't see it today.  
" Now may the God of hope fill you with all joy and peace in believing, that you may abound in hope by the power of the Holy Spirit."

Romans 15:13
God is the God of hope himself. So that means we look up to Him to be our hope and guide. When we put our hope in God, He, in turn, gives His peace and joy even in trials.
Why is hope important?
Hope is important because it gives us something good to look forward to. Do you remember looking forward to your wedding day or when your child looks forward to their birthday? It makes you happy to wait for something positive that's coming.
Hope carries us in hard times. It's exactly the time we need to expect something good to happen. This is what will keep us going. The Christian hope quotes below will show you that hope really is what sustains Christians in tough times.
"This hope we have as an anchor of the soul, both sure and steadfast, and which enters the Presence behind the veil,"

Hebrews 6:19
Hebrews 6:19
Why is hope important? It anchors us. Hope secures and supports our souls and lives, in the same way, that an anchor supports a ship.
When we are anchored in Christ, we are steady and no matter what challenges come our way, we will remain in God, trusting in and abiding in Him for a better tomorrow.
Scriptures about Hope
Our hope is not in the things of this world. These Bible verses about hope will help us to be clear on what exactly we hope in.
We hope in the grace that will be revealed when Jesus comes back to take us home to heaven 
"Therefore gird up the loins of your mind, be sober, and rest your hope fully upon the grace that is to be brought to you at the revelation of Jesus Christ;"

1 Peter 1:13
Our hope is in God's unfailing and unconditional love and mercy. Even when those around us disappoint us, we hold on to the hope and belief that God loves us.
"Behold, the eye of the Lord is on those who fear Him,
On those who hope in His mercy,"

Psalm 33:18
We need to understand the importance of the word of God because it's our hope. When we read the Bible, we see the great love God has for us, and even right till Revelations, we know things will turn out okay in the end. God's word is our hope.
"I wait for the Lord, my soul waits,
And in His word I do hope."

Psalm 130:5
"You are my hiding place and my shield;
I hope in Your word."

Psalm 119:114
We hope in the coming of our Savior and Lord Jesus Christ because we know He will take us to eternity, a place where we will be with Him forever. In that place, we will not have sorrow but have joy forever.
"looking for the blessed hope and glorious appearing of our great God and Savior Jesus Christ,"

Titus 2:13
Top 15 Inspirational Christian Hope Quotes
I love reading and collecting inspirational quotes. I can connect to quotes because they express in words what we might not find easy to express ourselves. These inspirational Christian hope quotes will inspire and encourage you, especially during hard times.
"Without Christ there is no hope."

Charles H. Spurgeon
The only true hope we have is in Jesus Christ. That's why the Bible refers to Christian hope as living hope and blessed hope.
Any other hope we can have in anything or anyone else in this world will not serve us because the world and all in it will end.
"The love of God is one of the great realities of the universe, a pillar upon which the hope of the world rests. But it is a personal, intimate thing too. God does not love populations, He loves people. He loves not masses, but men."

A.W. Tozer
The love that God has for us is our pillar, our rock. We can stand on the power of God's love for us because it's eternal and real. We can put our hope in God's love. God desires a one-to-one personal relationship with us so we can know Him and be transformed to become more and more like Him.
"God is the only one who can make the valley of trouble a door of hope." 

Catherine Marshall
This quote of hope and encouragement reminds me of Romans 8:28. God will use all our challenges and hardships for His good. Our hope is in Him.
"The presence of hope in the invincible sovereignty of God drives out fear."

John Piper
During hard times, we can feel afraid of the future and how things will turn out. But our hope is in Jesus Christ who has overcome the world. He will help us to overcome fear through His word.
"If you have been reduced to God being your only hope, You are in a good place. "

Jim Laffoon
With the world currently facing a pandemic that has turned our lives upside down, we have been reduced to God being our only hope. So, we're in a good place. There's really nowhere else for us to look but up to the Creator of heaven and earth.
Besides the pandemic, there's so much evil, hatred, strife, and violence in the world now. As believers, our hope is in God and His word to carry us during these times.
"We need a living hope to get through life and endure suffering. A living hope enables us to have both sorrow and joy. Our living hope is an inheritance achieved for us by Christ."

Tim Keller
We serve the living God who is all-powerful. He's not a God of the past but an ever-present God who saves us today.
Even when we experience sorrows, we are encouraged because we have an active hope achieved for us on the cross by our Lord Jesus Christ.
"What gives me the most hope every day is God's grace; knowing that his grace is going to give me the strength for whatever I face, knowing that nothing is a surprise to God."

Rick Warren
What a wonderful Christian hope quote. God has poured out His grace upon us as His children. He is the all-knowing God. He knows what we're going through and He will get us through it.
"Hope means hoping when things are hopeless, or it is no virtue at all… As long as matters are really hopeful, hope is mere flattery or platitude; it is only when everything is hopeless that hope begins to be a strength." 

 Gilbert Keith G. K. Chesterton
You can never know how truly strong you are until being strong is the only true option you have. Similarly, until things are looking gloomy and dark, that is exactly when we need hope and it becomes our strength.
"Let this one great, gracious, glorious fact lie in your spirit until it permeates all your thoughts and makes you rejoice even though you are without strength. Rejoice that the Lord Jesus has become your strength and your song – He has become your salvation."

Charles Spurgeon
Physically we may be weak and weary. But we keep rejoicing in the greater hope that lives within us and that is Jesus Christ. He is our strength, song, and salvation. We can dwell on this truth.
"The best we can hope for in this life is a knothole peek at the shining realities ahead. Yet a glimpse is enough. It's enough to convince our hearts that whatever sufferings and sorrow currently assail us aren't worthy of comparison to that which waits over the horizon."

Joni Eareckson Tada
Whatever suffering and sorrow we may go through in this world, a better future awaits us in God. This world is not the end of your story. What awaits us in heaven is a great reward that will make every hardship we're going through worthwhile.
One day, in the presence of our God forever, it will all make sense.
"Comebacks don't seem likely when your back is up against the wall and your hope is depleted. But if you will stay the course, you will discover God's power to reverse the irreversible in your life. "

Tony Evans
Even when we have lost all hope, we can stay in the Word, stay strong, and know that our God is still able to turn every situation around.
"Don't you know that day dawns after night, showers displace drought, and spring and summer follow winter? Then, have hope! Hope forever, for God will not fail you!"

Charles H. Spurgeon
When we go to sleep every night, we make plans for the next day because our hope is that we will wake up and see the new day. And we go though each season knowing that it will end and a new one will come.
In the same way, our hard times will not last forever. Good times will come. God has promised us this and He will never fail us.
"We can see hope in the midst of hopelessness. We can see peace in the midst of chaos. We have a hope that the world does not have. We can see clearly that all things work together for the good of them that love Him and are called according to His purpose."

Priscilla Shirer
The Bible is filled with so many stories of real people who went through hard times and kept their hope in God. Abraham, Joseph, and David are just a few. Jesus Christ himself is our ultimate example. Let us share this hope with the world because, they need to hear it, know it and embrace it.
"Biblical hope is life changing certainty about the future … being certain about the future in a way that affects how you live now."

Tim Keller
When we believe in God's word and what He says, we know that the future He has planned for us is great. That hope is a great future allows us to live today with peace.
"One of the great enemies of hope is forgetting God's promises."

John Piper
We can only remain hopeful in hard times when we know God's word and we remember His promises. This Christian hope quote reminds us that it's important memorize God's word so that we may remember it and apply it especially in tough seasons.
Prayer of Hope and strength
Lord Jesus, thank you for my life and for saving me. I thank You that even though I may go through hard times, I can have hope in You, Your word, Your grace, and Your love.
May the God of hope continue to strengthen me day by day to overcome all that I'm facing by the power of the Holy Spirit who lives in me. Help me Lord to always remember that God is good and He has good things waiting for me in this life and the next.
I pray that you would help me every day to never lose hope in You but to always be expecting and waiting for the good You have in store for me.
In Jesus' name, I pray. Amen